Wrapping it up
The Oppo F5 represents a rather odd evolutionary step in the company's fairly popular "selfie expert" line. Its spotlight feature - the FullHD, ultra-wide display, while definitely trendy and a strong performer, feels rushed in its implementation.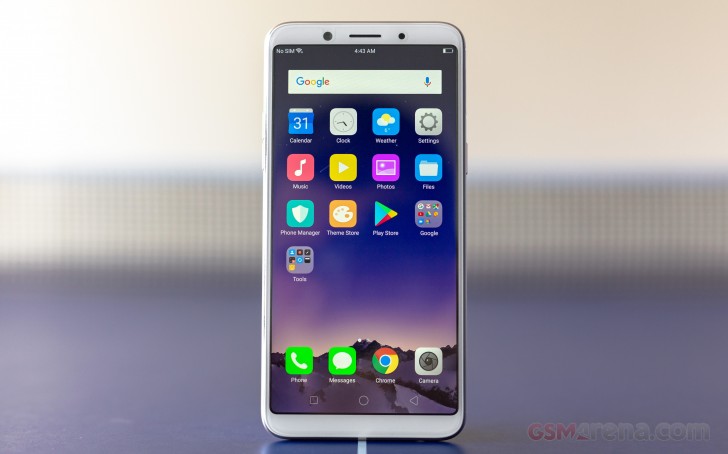 Looking at the rest of BKK Electronics' recent device portfolio, like the Vivo V7+ and the OnePlus 5T, it is even harder to overlook the somewhat unwarranted nature of the 18:9 refresh. Besides being of dubious value in themselves, these new panels also take their toll on their respective devices, price or feature-wise.
We get it. In order to survive, Oppo has no option but to stay trendy and relevant. But, at the end of the day, you are getting a "selfie expert", lacking the second front-facing camera of its predecessor, as well as its metal build.
Oppo F5 key test findings
The Oppo F5 has a trendy ultra-wide look going for it. On the front, chins and side bezels are impressively thin. We do miss the metal unibody design of the previous generations, though. The F5 is polycarbonate. It is not a major issue, though.
The "antenna lines" on the back are a nice design accent, even though they are not actually needed for the radios to function.
The fingerprint reader/home button is now on the back to accommodate the new design. It is blazing-fast and dependable.
We appreciate Oppo went for a FullHD display, rather than an HD one. The panel of choice offers excellent contrast and brightness. Sunlight legibility is very good, but not spectacular. The same goes for color accuracy. Tones tend to be a bit colder, with a slight tinge of blue.
The new MediaTek Helio P23 chipset is just as frugal with battery usage as its older P20 sibling. Both are made on a 16nm process. The F5 manages to score an impressive 91 hour endurance rating from its 3,420 mAh battery. Unfortunately, the F5 does not have VOOC fast charging support. It charges at 5V@2A.
The new Helio P23 chipset brings major connectivity improvements. It enables Dual SIM, Dual standby, as well as simultaneous VoLTE/ViLTE on both SIM slots. The F5 has an FM radio. It lacks NFC, though. And the OTG-enabled microUSB connector is only rated at USB 2.0 speeds.
The new Helio P23 is very similar to the older P20 in terms of CPU cores and frequencies. It performs comparably and is about as potent as the Snapdragon 625. Overall, performance is perfectly adequate for everyday task and ColorOS runs smooth.
Oppo offers a per-app tool to manually force a widescreen or a 16:9 aspect. It is great for coping with compatibility issues.
ColorOS 3.2 is closer the the iOS aesthetic than ever. Quick toggles have their own shade that pulls up from the bottom. Notifications can't be swiped away, but require a second tap. Many Oppo applications have some of their settings positioned outside the app and into the main settings menu, like on iOS. The UI still runs smooth, though. Google Play Services and a full Google app package come standard. There is some bloat as well.
Oppo's Face Unlock is a variant of the default Android feature, but it is packaged in a way to make it more appealing and comparable to Apple's new FaceID. Recognition works surprisingly well. It is not easily confused by a change in appearance, can't be fooled by a photograph and is reasonable snappy.
The Oppo F5 only has a single speaker and not a very loud one, only managing an "Average" mark in our tests. Quality is about average as well.
Audio output from the 3.5mm jack is top-notch with an external amplifier. With headphones, it is only average, with some detectable crosstalk and noise.
The ColorOS camera interface borrows a lot from iOS. Most options, like still resolution are still not labeled properly and hard to use. The absence of a second camera on the front or the back, means the F5 can only do simulated Bokeh effects. There is an auto HDR option and it works well. The manual camera mode is fully-featured.
Still quality is adequate for a mid-ranger. There is plenty of detail, colors are good and noise is kept low. However, there is noticeable corner softness and dynamic range is not great. We observed frequent focus hunting.
Selfies from the single front-facing snapper have plenty of resolution and detail. Still, it is fixed-focus. Simulated bokeh works surprisingly well. All the advertised "A.I." smart beautification features work well enough, but they are not really all that smart to merit an artificial intelligence slogan.
The F5 can only record videos as high as 1080p. Quality is decent enough, but focus hunting is constant and accompanied by a very annoying jello effect.
These notable omissions alone could be enough to turn away many prospective buyers and long-term fans of the "F" series. Don't get us wrong, the Oppo F5 is still a well-rounded mid-ranger. The thing is, it lost some unique selling points while changing screens, leaving behind more wiggle room for competitors to shine and stand out as good alternatives.
Noteworthy alternatives
Price-wise, the Oppo F5 is launching just north of the EUR 300 mark. We'll start the list of alternatives assuming you are into the the 18:9 trend. The first and probably most obvious place to look is BKK Electronics' lineup itself. The OnePlus 5T is definitely out of budget, but the V7 and V7+ are not. Well, the latter might run you EUR 30 or so more than the Oppo F5.
The only real difference between the two vivo handsets is the screen size. So, you can find your personal match. Base storage might also be worth considering since the V7+ comes with 64GB out of the box. You have to pay a premium to get that on the Oppo. Compared to the Oppo, however, the vivo's panels of choice have lower resolution at 720p.
This does potentially mean better on-screen performance out of the Adreno 506 GPU. Although our tests show the differences are minimal. <>While on the subject of silicon, both vivo phones use a Snapdragon 450 chip. I seems to score slightly better than the MediaTek Helio P23 in benchmark tests. But for all intents and purposes, it offers identical performance in real-life terms. The Snapdragon 450 is also Qualcomm's first 14nm chip in the 400 mid-range tier. It comes with the promise of great battery efficiency and also speedy recharges, thanks to Quick Charge 3.0 compatibility.
As for some other good 18:9 aspect, reasonably priced alternatives, there is the Honor 7X. It pack a equally large 5.93-inch panel. And just like the Oppo F5, a FullHD one. The company's own Kirin 659 is also, arguably, a bit better than both the Helio P23 and the Snapdragon 450, overall. Plus, you get a noticeably better dual camera setup and Huawei's excellent software to power it.
Most of these things apply to the Huawei Mate 10 Lite as well. However, for some reason, it is currently quite a bit pricier than its almost identical Honor cousin. So, take that as you will.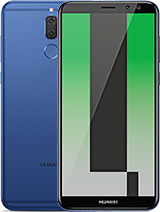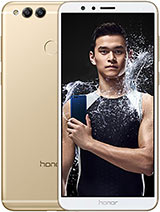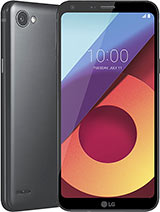 Huawei Mate 10 Lite • Huawei Honor 7X • LG Q6
And just to be thorough in examining the pool of 18:9 devices out there, we will mention the LG Q6. However, besides the lower price point, it has few things going for it, compared to the previous options. Its panel is smaller and both the chipset and camera are unimpressive. Still, if you want a trendy new ultra-wide device on a very tight budget, it might be worth considering.
If the 18:9 aspect ratio is not really that big of a priority for you, there is plenty of good value to be had from devices in the more traditional, 16:9 form factor. Xiaomi, for one, has plenty of great options below the EUR 300 mark. Some of them, like the extremely popular Redmi Note 4 costing as little as half the price of the Oppo F5. If you manage to procure one and are confident enough in the local support availability, its value proposition is hard to beat and includes a frugal, yet snappy Snapdragon 625 chipset and a pretty decent 5.5-inch, FullHD display.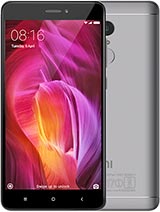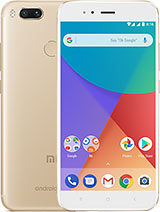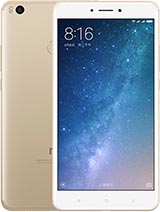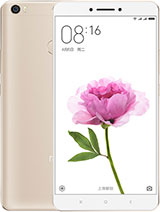 Xiaomi Redmi Note 4 • Xiaomi Mi A1 • Xiaomi Mi Max 2 • Xiaomi Mi Max
Spring a few bucks more and you can get the Xiaomi Mi 5X, or better yet, its international Mi A1 incarnation. It adds a dual 12MP camera on top of what the Redmi Note 4 already offers. Plus, an Android One ROM means snappy performance and quick updates, straight from Google.
Phablet enthusiasts are covered as well. For just shy of EUR 300, you can pick up a monstrous Mi Max 2, with its massive 6.44-inch display, huge 5,300 mAh battery, and a phenomenal battery endurance, to match. However, if you do go down the Xiaomi phablet route, the original Mi Max might just be a better bet. At the expense of some battery capacity, it offers a significantly better chipset. Plus, it is cheaper than its successor.
Moving on to some relatively more Western-friendly options, there is the Motorola Moto G5S Plus. Another Snapdragon 625 device, with impressive battery efficiency to match, a decent panel and equally nice dual 13MP camera setup.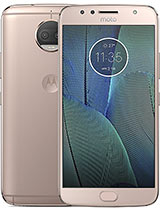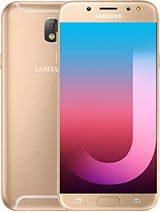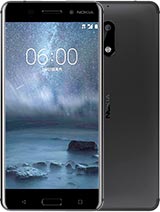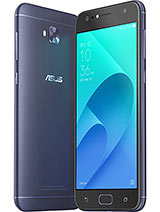 Motorola Moto G5S Plus • Samsung Galaxy J7 Pro • Nokia 6 • Asus Zenfone 4 Selfie ZD553KL
The popular Samsung Galaxy J7 Pro, or otherwise named J7 (2017), comes with an equally power efficient 14nm chipset as well and an identically sized 5.5-inch display. The latter, however, is of the superior Super AMOLED variety - a potential selling point in itself.
You could also save a few bucks and go for the Nokia 6 - an excellently built phone, with some relatively less potent hardware, hidden away under its sturdy exterior. For even less, Asus can hook you up with a Zenfone 4 Selfie. With its dual front-facing camera setup, it might very well be a better match for selfie enthusiasts than the Oppo F5.
The rest of its hardware is okay as well. Asus has more potent devices on offer for a EUR 300 budget as well. However, you are mostly on your own when it comes to actually navigating the company's unmitigated disaster of model numbers and actually picking up the one you want.
The verdict
While not particularly bad in any way, the Oppo F5 clearly lacks the specific appeal of its "selfie expert" predecessors. It decided to trade all that for a trendy new ultra-wide profile - a gamble for sure, but the repercussions of this are yet to be seen.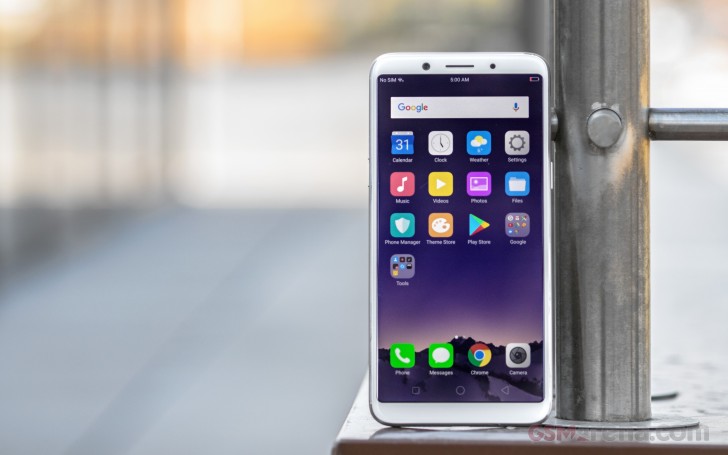 Regardless of market success, we still feel like the "F" series lost a big chink of its individuality and charm. Still, not every phone needs to sweep us off our feet or throw magic pixie dust. The Oppo F5 is a slightly boring, but nevertheless, a solid mid-range choice.
Since shopping for a mid-ranger in 2017 is all about minimizing compromises, rather than actually avoiding outright bad devices, as was the case not long ago, you can hardly go wrong. And for the right type of customer, the Oppo F5 might be well worth considering.