16MP shooter
In keeping with the trends, just like many other manufacturers, Oppo's lineup has been shifting towards dual-camera setups at a steady pace. It is almost surprising to see a camera-centric, well, to be fair, selfie-centric offer, like the F5 ship with a sole 16MP main camera.
Now, it should be noted, that this is not a complaint in itself. We have seen single camera setups perform spectacularly in the past and we've also witnessed our fair share of sub-par dual setups. It is more of an observation.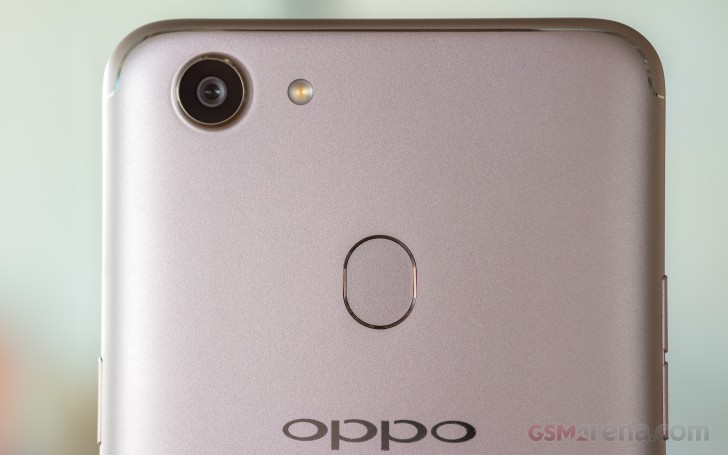 On paper, it looks like a decent enough camera - a 16MP sensor, positioned behind a decently bright f/1.8 lens. PDAF is also part of the mix. However, other than that, there is no OIS or EIS, for that matter. And just like the F3, the newer Oppo F5 is only limited to 1080p video recording.
The camera interface has borrowed a lot from the iOS app. Most settings are on the left, while different modes can be selected on the right next to the shutter key. Strangely, the left-hand side also has a few additional modes that didn't find a spot in the right carousel.
The lack of a second camera has also prompted the omission of a portrait mode from the F5. There are a few settings, including location tagging and guidelines, separated out in their own menu in the phone's settings. There is a total lack of any clear resolution control for stills. All you get is a choice of aspects, between the standard 4:3 one, 1:1 and 16:9. They are not even labeled as such, but rather: "Standard", "Square" and "Full Screen". It's not clear which aspect ratio is native to the sensor, and how choosing any of the other affects the resolution of the images.
There are some filters and watermarks to play around with, but nothing too special. On a more positive note, HDR does have an Auto setting. Detection works pretty well, so no complaints there. The flash also has a "Fill Light" setting, which simply keeps it on all the time - convenient for certain situations.
Expert mode is available for those seeking more manual controls. It comes with a handy horizon level and can change most settings on the primary camera (this mode doesn't work on the selfie cam). The shutter speed control lacks fine adjustment, good mostly for very low-light shooting - it starts at 1/800s and increments at full stops to a maximum of 16s. Manual focus adjustment is present as well.
Separating out part of your apps settings out into the main settings menu is still a very odd thing to do in the Android realm. However, that's how Apple does it, so we get the same in ColorOS.
Still quality
The Oppo F5 captures pretty decent stills. Nothing spectacular, by any stretch of the imagination, but our samples still came out with a nice level of detail and relatively high dynamic range. Noise is also kept at bay well. Colors are also nice and natural.
On the flip side, however, corner softness is a noticeable issue on the F5. It doesn't really handle foliage all that well either. But, the biggest issues the phone has in the camera department in its current state is the lack of consistency.
Auto focus is especially bad. The F5 will routinely miss focus entirely. It is also very trigger-happy with refocusing, which would be acceptable if it focused it well. Instead, it almost seems like it goes through half of the hunting process and then just stops there. We found ourselves constantly tapping the screen in hopes of getting a fixed focus point. Even then, the F5 often decides to refocus. These focusing issues really played on our nerves, we admit.
Exposure metering has its own set of issues as well. The algorithm is really stubborn and won't do more than a very minuscule and very conservative adjustment, no matter how much you go for spot metering in a tough scene. Overall, the Oppo F5 is definitely not a "point and shoot" device that you can trust to pick the best exposure settings for every scene.
Then again, if you feel confident enough, the Pro mode is not only fully-featured but also dependable enough to get good results.
HDR works well on the F5. Its effects are on the subtle side, but just enough to same some detail in shadows and cloudy skies.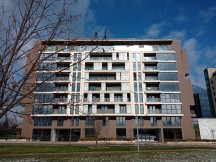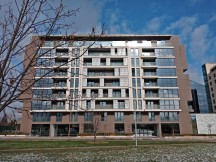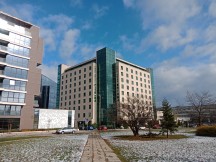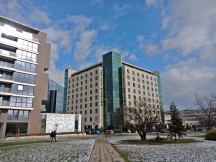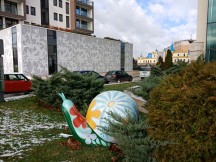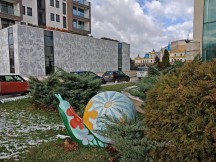 Oppo F5: HDR Off • HDR On • HDR Off • HDR On • HDR Off • HDR On
There is an Auto HDR setting as well. It only missed a few opportunities to jump in and help during our testing, so we would definitely advise you to leave it on.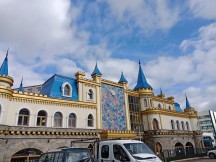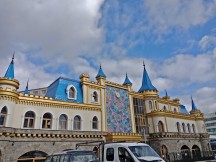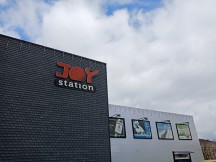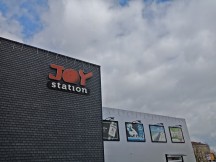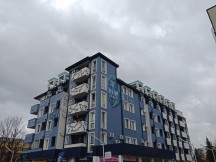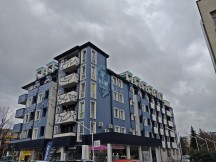 Oppo F5: HDR Off • HDR On • HDR Off • HDR On • HDR Off • HDR On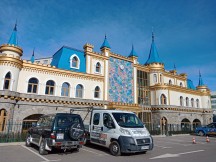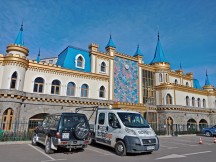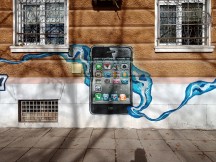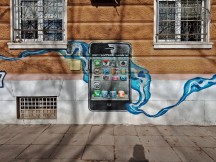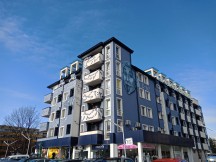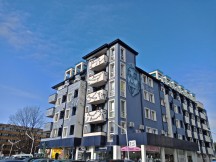 Oppo F5: HDR Off • HDR On • HDR Off • HDR On • HDR Off • HDR On
Panorama shots from the Oppo F5 are presentable, but not really spectacular. Resolution is high and there are practically no stitching artefact. Unless objects get caught moving between frames, that is. Detail, however, can be improved. Plus, the UI freezes at the end of each panorama session for a few seconds, presumably to stitch everything up. Perhaps that should be handled better and not on a UI thread.
You can check how the Oppo F5 stacks up against competitors in our photo compare tool as well.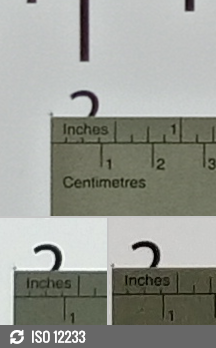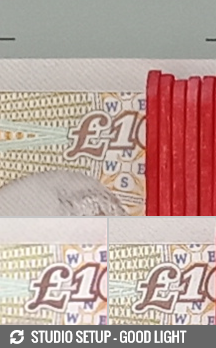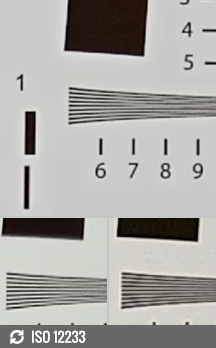 Oppo F5 vs. Oppo F3 Plus vs. OnePlus 5T in our photo compare tool
Selfies
We finally get to the oh-so-important self portraits. This is where the Oppo F5 should really shine to back up its "Selfie Expert" title. Unlike its predecessors, the F5 is only equipped with one front-facing camera. The 20 MP. F/2.0 shooter looks promising enough on paper. It also comes with a notably larger 1/2.8" compared to previous generations. So, please, disregard the grumpy face of our test subject in the shot below and let's move forward.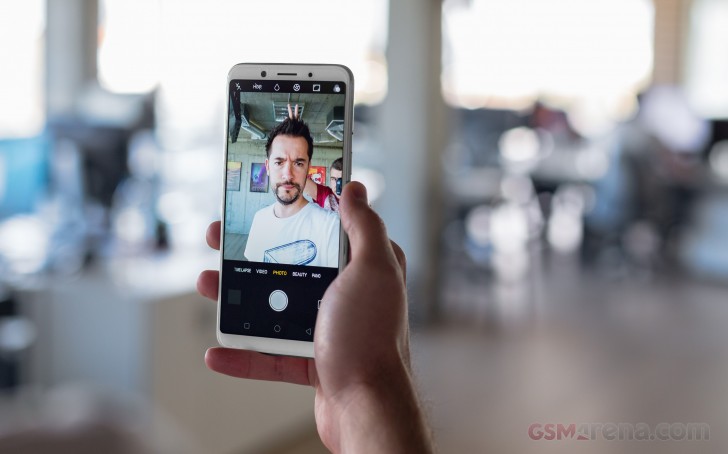 Oppo is marketing it as a "20MP A.I. beautification front camera". Apparently, it uses artificial intelligence to go about its beautification process in a smart way - "no matter your age, gender, skin tone or skin type".
Fair enough. We gave it a shot. First, some basic outdoor selfies. These came out nice. Detail is good, as well as colors. Skin tones appear more or less natural.
But, we don't want any of those nasty blemishes, pimples or imperfections ending up on a social network of choice. On to beauty mode. The auto setting seems to work well enough.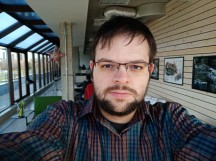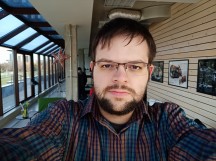 Selfies: Beauty off • Beauty On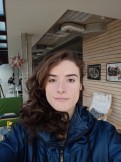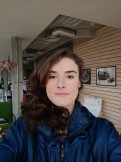 Selfies: Beauty off • Beauty On
Blemishes are definitely gone, for the most part. Skin color is also nicely smoothed. As far as the A.I. part of the implementation is concerned, we do see some differences.
Overall, the A.I. seems to fair better with smoother and cleaner facial features, for lack of a better term. Beards and stray hairs come out a bit funky since they get the accents and shiny finish as well. If you plan on using the Beauty mode, Auto is a good bet. Messing about with the intensity slider quickly leads to a distinctly artificial look.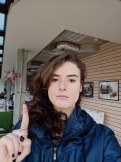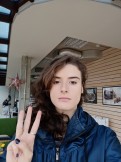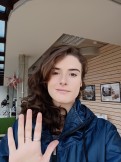 Beauty: level 1 • level 3 • level 5
The effects are there, as advertised, but we really don't see much advanced A.I. going on, to be perfectly frank.
Panorama selfies are a nifty trick to widen the frame a bit. Also, the Oppo F5 does offer a Bokeh feature. In the absence of a second camera, it is all artificially done. An odd hair can get smeared out from time to time. Still, the results are pleasing.
Video recording
Unfortunately, there are few good things we can mention about the F5's video capture capabilities. Frankly, we can live with the 1080p resolution cap. It is a definite drawback on a 2017 phone, even a midranger, but not the end of the world.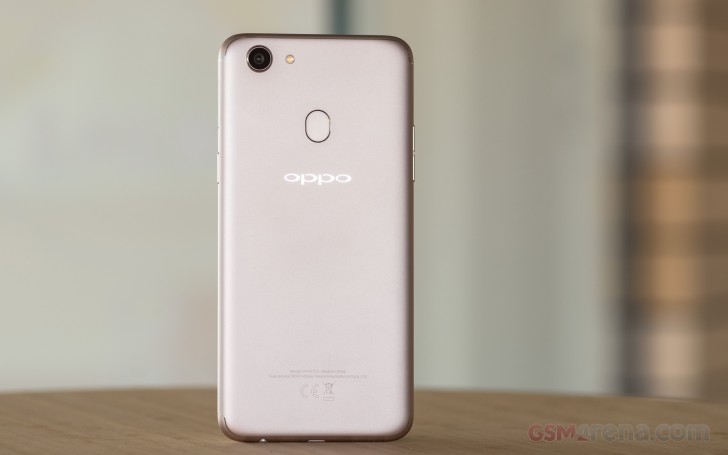 There are, however, other issues, we can't simply glance over. The F5's focusing issues are even worse while recording video. Focus hunting is an almost constant occurrence and the phone never seems to get it quite right. Also, there is a major jello effect going on in the frame, but let's say it's the stabilization going haywire on the tripod. The focusing issues are the bigger thing here.
It's a shame too, since when the F5 does manage to properly focus, the quality is not that bad. There is a reasonable amount of detail. Video gets encoded in AVC at around 17 Mb/s and a frame rate, hovering around the 29 fps mark. The audio track is a stereo AAC one and 48 kHz. Hopefully, Oppo can address the underlying problem, whatever it might be.
On a more positive note, the F5 does, at least, include a dedicated UI and proper viewfinder for its video recording mode.
You can download a shorter, untouched 1080p@30fps (10s, 21MB) sample as well.
Last, but not least, you can use our Video Compare Tool to see how the Oppo F5 stacks against rivals in 1080p mode.