108MP primary camera, 8MP ultrawide, 16MP/4MP selfies
The Moto G72 has a reasonably well-specced sort of triple camera setup on its back. Headlined by a 108MP main unit, it also includes an 8MP ultrawide, and there's a 2MP dedicated macro for good measure. On the front, a 16MP camera takes care of selfies.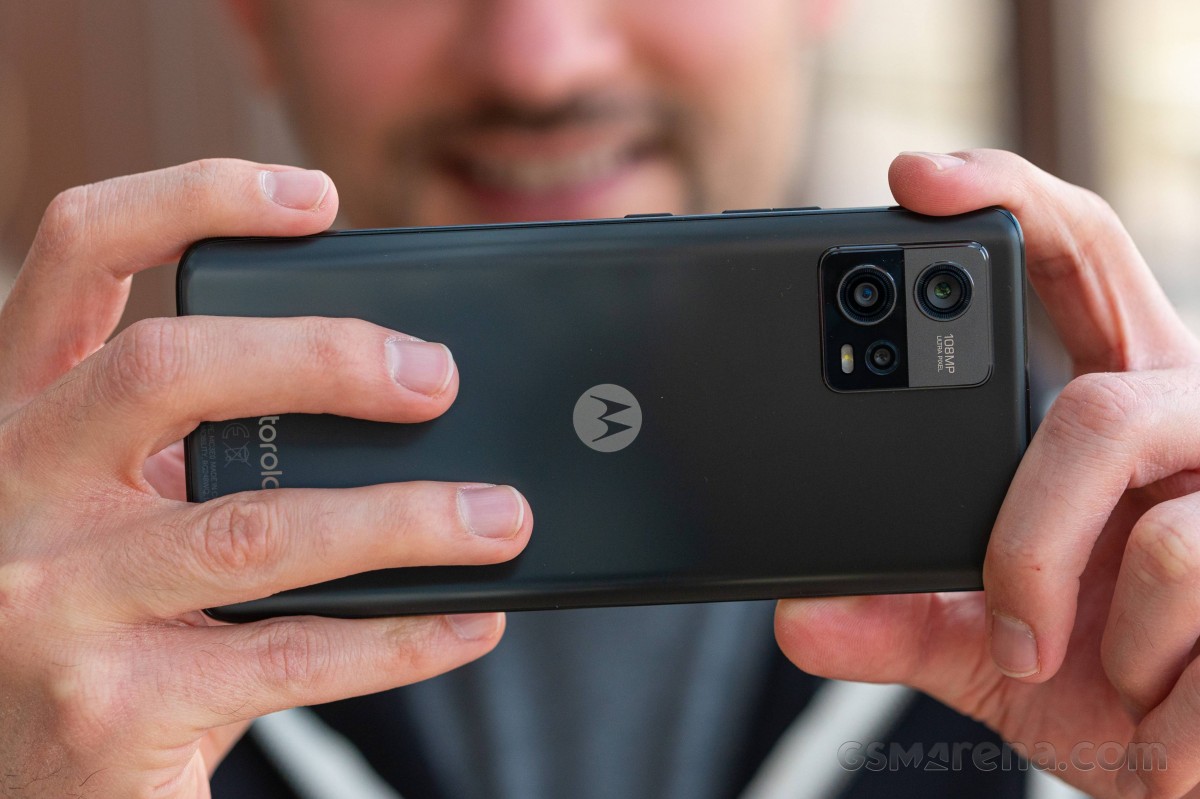 The primary camera uses the Samsung HM6 sensor - one of the latest Nona-pixel designs with a 1/1.67" optical format. It's got the tiniest of pixels at 0.64µm and bins 9 of them together for a combined 1.92µm pixel size and 12MP resulting images. The lens has a 24-ish millimeter equivalent focal length and an f/1.7 aperture; it's not stabilized.
The utlrawide camera emplys a modest 8MP sensor - another one from Samsung, called 4H7. It's got a 1/4" optical format and 1.12µm pixels. The lens has a specified coverage of 118 degrees and an f/2.2 aperture. Focus is fixed.
The 'macro' camera is based on the OmniVision OV02B10 sensor - a 1/5" unt with a 2MP resolution and 1.75µm pixel pitch. The fixed-focus lens has an f/2.4 aperture.
The hi1634 from SK Hynix is capturing your selfies, a 16MP sensor with 1.0µm pixels and a Quad Bayer filter array. Focus is fixed, and the aperture is f/2.5.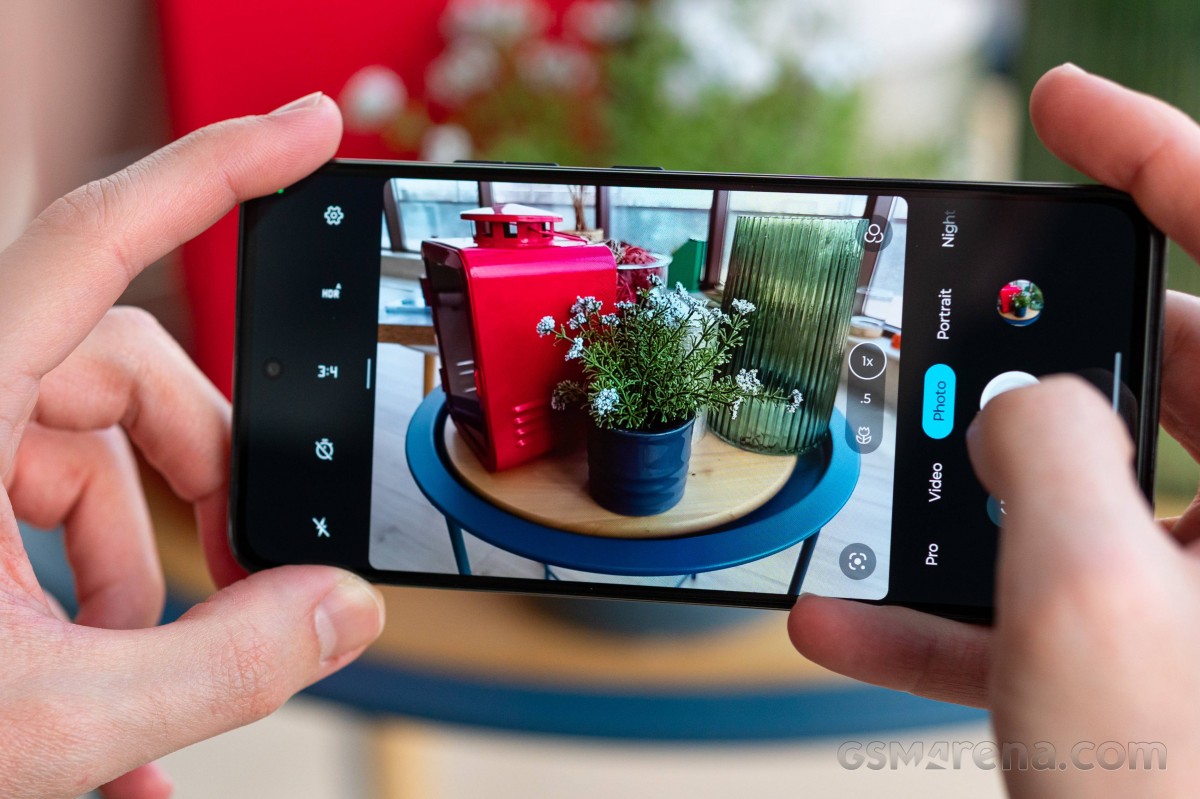 The camera app on the Moto G72 is custom despite the relatively stock-looking software package. The basics are as usual - the camera modes are arranged in a customizable carousel formation. The 'More' tab at the rightmost end of the carousel holds the more seldom-used shooting modes.
Pro mode gives you full control over the camera's settings like white balance, ISO, focus, shutter speed, and exposure compensation, and it works on all three rear cameras (macro included) but not the front-facing one. A tiny live histogram is provided, but there's no focus peaking or zebras.
Additional settings for each camera mode can be found by swiping down in the viewfinder. There's a tiny bar at the far end to indicate that, but if you miss it, you may be left wondering where some controls are, like the flash and self-timer settings in Photo mode and frame rate in Video mode.
The gear icon for the general settings menu houses even more settings. For example, delving in here is where you'll find the full-res mode for the selfie camera - the Ultra-res mode on the carousel only applies to the primary camera on the back.
Daylight photo quality
Daylight photos from the Moto G72's main camera are nothing too special. Detail is okay but it has somewhat of a grainy structure. Contrast and dynamic range are good, particularly so for the class. Color saturation is well judged too, but white balance tends to lean cold and robs some of the appeal.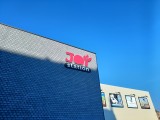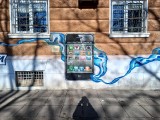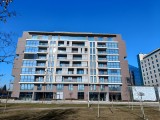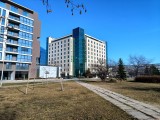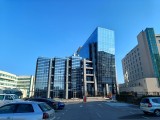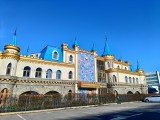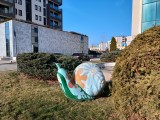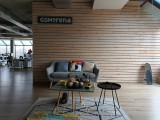 Daylight samples, main camera (1x)
The full-res images do manage to capture some extra detail. They can be a little extra contrasty compared to the 12MP ones, but they do generally maintain the same look.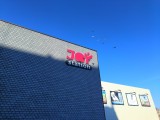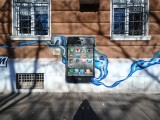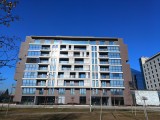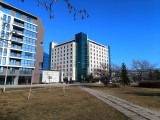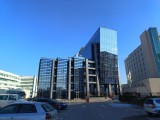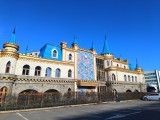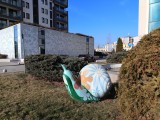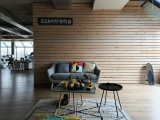 Daylight samples, main camera (1x), 108MP
There's no 2x zoom shortcut in the viewfinder, but we entertained the idea of zooming with the 108MP sensor, so we pinched to a 2x magnification. The results could be better - they have that pronounced upscaled and heavily sharpened look. You'd be much better off shooting at 108MP and cropping.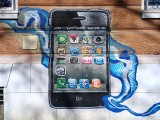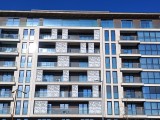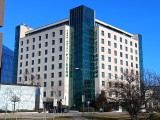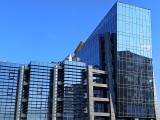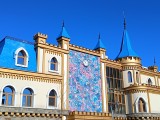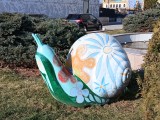 Daylight samples, main camera (2x)
The ultrawide camera does a decent job considering the class, and images look okay given the hardware. Detail is alright in good light though things can get mushy in darker areas or indoors at anything other than base ISO. Noise is also fairly easy to spot. Dynamic range is on the narrower side of average, and contrastier scenes can end up with blown highlights. An odd phenomenon we observed was sort of a reverse vignetting where the corners were brighter than the rest of the image - a software overcompensation of sorts.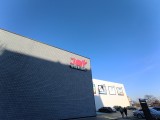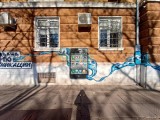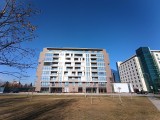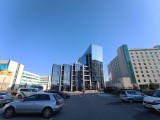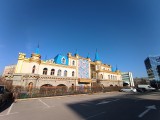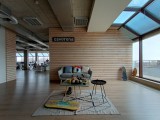 Daylight samples, ultrawide camera (0.5x)
Low-light photo quality
In low light, you get some auto Night Vision action by default in Photo mode, but that's a toggle you can disable if you prefer to have things in your control. It's one of these occasions where the Auto Night in Photo mode isn't quite the same as the full-on dedicated Night Vision mode either.
The Auto takes less time to shoot and produces slightly less sharp shots, but it does have almost the full benefit of the wide dynamic range that the Night processing enables. It's not the most dramatic of Night modes, and things can look a bit underexposed, particularly in darker scenes. Colors are on point, both in terms of saturation and white balance.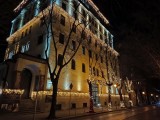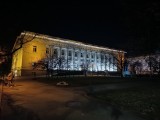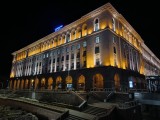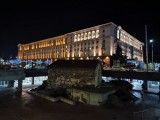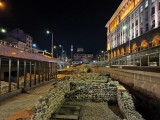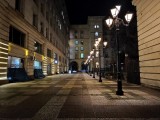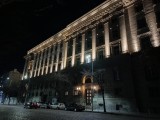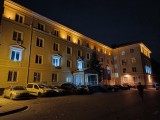 Low-light samples, main camera (1x), Auto Night vision
The dedicated Night vision mode will get you finer textures and sharper detail, at the expense of slightly longer capture times - not long enough to be a drag, so we'd say it's worth it.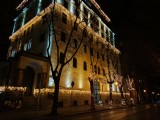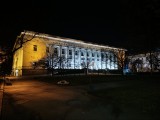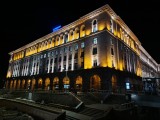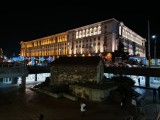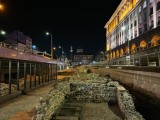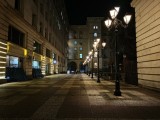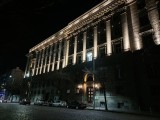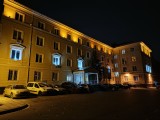 Low-light samples, main camera (1x), Night vision
If you turn off the Auto Night Vision in Photo mode, you can expect more or less the same detail performance as with the feature on, only you'd be more likely to have your highlights blown. It's a relatively subtle difference, though - we had to go looking for it.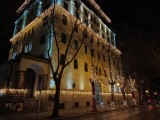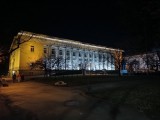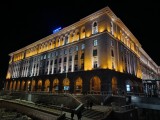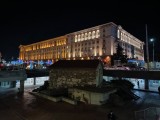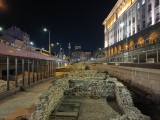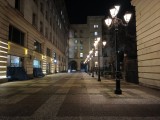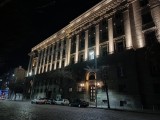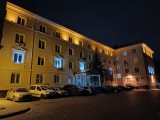 Low-light samples, main camera (1x), Auto Night vision off
Shooting at 2x at night, you're probably not going to love the results regardless of mode, but we'd say they're usable. In Photo mode, with the Auto Night Vision enabled, but not kicking in explicitly, the photos can be very gritty, but they're decently detailed. Dynamic range is limited, but still acceptable.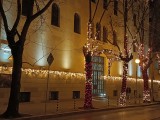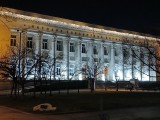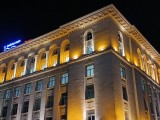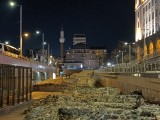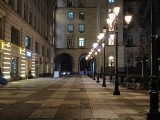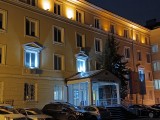 Low-light samples, main camera (2x), Auto Night vision
The dedicated Night Vision will improve dynamic range, particularly in the highlight region and will smooth out the noise, at the expense of some to detail.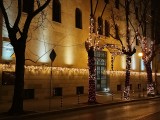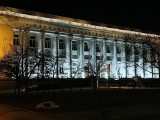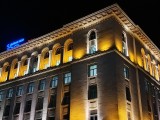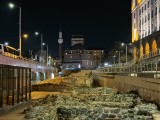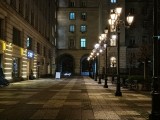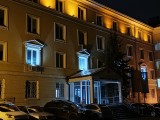 Low-light samples, main camera (2x), Night vision
The utlrawide camera's low-light photos are very soft and noisy. They are decently well exposed and maintain a respectable level of color saturation, but there's just not a whole lot of detail in there, especially in the shadows. Differences between images taken with the Auto Night Vision on and off are essentially non-existent. The dedicated Night Vision mode is not available for the utlrawide.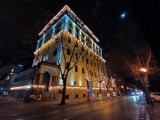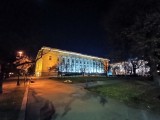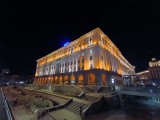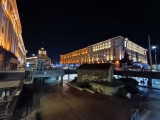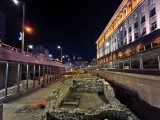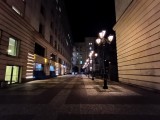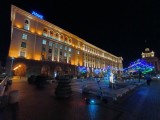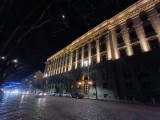 Low-light samples, ultrawide camera (0.5x), Auto Night vision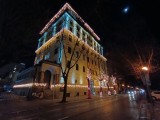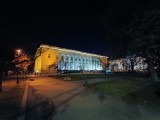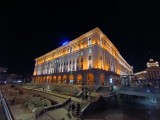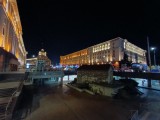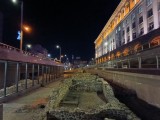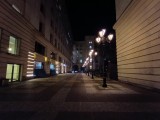 Low-light samples, ultrawide camera (0.5x), Auto Night vision off
Once you're done with the real-world samples, head over to our Photo compare tool to see how the Motorola Moto G72 stacks up against the competition.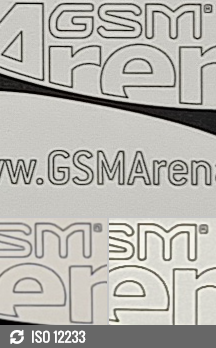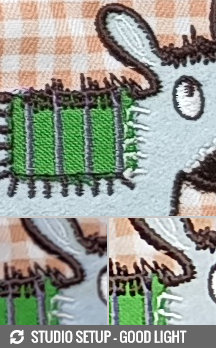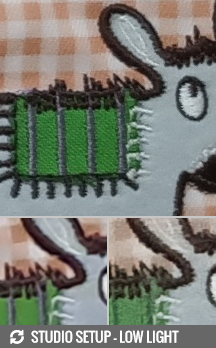 Motorola Moto G72 against the Galaxy A33 and Realme 10 in our Photo compare tool
Closeups
The Moto G72's basic 2MP 'macro' camera captures basic closeups. There's not a ton of detail in these, noise is fairly prominent and dynamic range is limited. Colors are lively, at least, which isn't always the case with similar modules.
Portrait mode
Portrait mode on the Moto G72 brings competent subject detection and natural-looking blur at its default setting. The one downside is that it doesn't have enough processing power to restore highlights in backlit situations.
Selfies
The Moto G72 captures selfies at 4MP by default. It's got two zoom levels, and its out-of-the-box setting is the cropped-in one. Even in this case, it still outputs 4MP files, so that means it's upscaling a bit. The detrimental effects aren't as dramatic, though absolute image quality does suffer, compared to the full-coverage mode.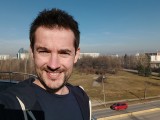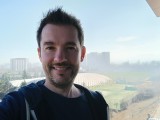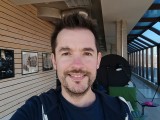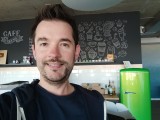 Selfie samples, 4MP, crop mode
And image quality is not exactly stellar to begin with, though these do have a nicer per-pixel rendition, naturally. It's just that 4MP is not a lot of pixels. Dynamic range is good, and colors are accurate and generally likeable.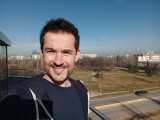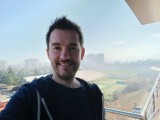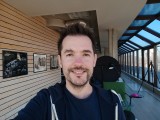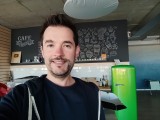 Selfie samples, 4MP, wide mode
You could shoot at the nominal 16MP resolution, but that won't get you more detail - just bigger detail.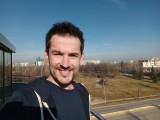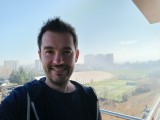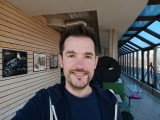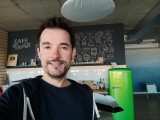 Selfie samples, 16MP, wide mode
Video recording
The Motorola Moto G72 records video up to 1080p at 60fps with the main camera and just 1080p30 with the ultrawide - there's no 4K capability. You still get to enable h.265 encoding if you'd like to save space.
Whether you're shooting at 30fps or 60fps, and whether you're shooting on the main camera or the ultrawide, the videos all get a 20Mbps bit rate with stereo sound encoded at 256Kbps.
Main camera footage out of the Moto G72 is decent. Detail is very good for 1080p capture, but it remains 1080p. Dynamic range is fairly limited, and colors are a bit dull. If you go for the 60fps mode, you'd lose some of the sharpness.
Zooming in to 2x, you'd still get well detailed 1080p clips at 30fps - a lot better than expected, in fact. 1080p at 60fps at 2x zoom, however, is a no-go - it's way too mushy.
The ultrawide's videos are acceptably sharp. Dynamic range is limited, though, and color rendition is excessively warm and saturated.
Stabilization works decently well on the Moto G72. Walking will introduce shake on the main camera, mostly caused by focus hunting, but when shooting from a stationary position, you'd get steady footage with smooth pans too. The ultrawide is even better - with no focusing capability, there can be no hunting.
Too soft in the shadows, the Moto G72's low-light footage from its main camera is actually quite usable, especially for the class - okay detail in the well-lit areas, decent dynamic range, well preserved color. The ultrawide's footage is much too soft though.
Here's a glimpse of how the Motorola Moto G72 compares to rivals in our Video compare tool. Head over there for the complete picture.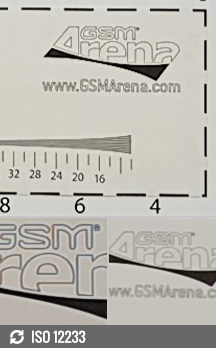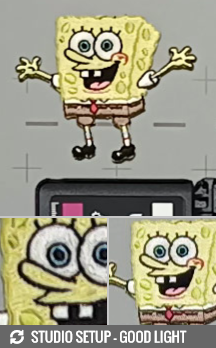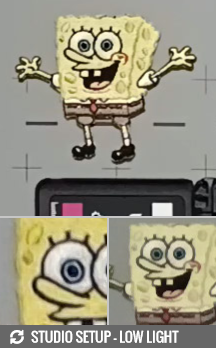 Motorola Moto G72 against the Galaxy A33 and the Realme 10 in our Video compare tool