Image quality, daylight
Let's look at some daylight photos. The ones we took with the main camera are saved in 4,096 x 3,072 pixels or 12.5MP and turned out of excellent quality. There is plenty of resolved detail even in areas of high complexity, the dynamic range is great boosted by the multi-stacking, there is no visible noise, and the colors are lively even if somewhat warmer than reality.
Huawei has worked a bit on its algorithm and the photos from the main camera are now sharpened just right.
While Huawei offers a dedicated HDR shooting mode, you will not use it, ever. The camera of the P40 Pro+ works with improved Huawei XD Fusion Engine - the PR name behind the multi-stacking process - and Huawei already has a master's degree in this - the photos always excel in dynamic range.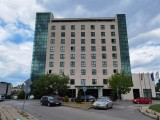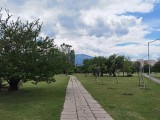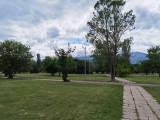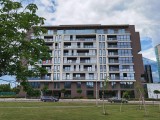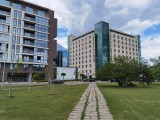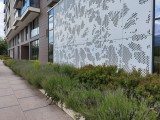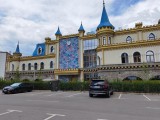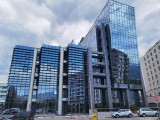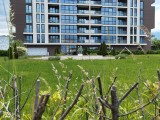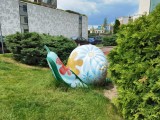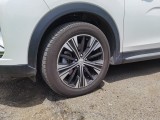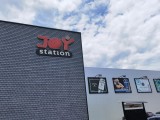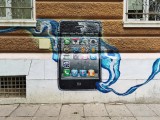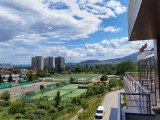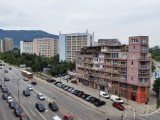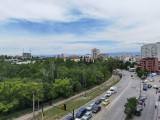 Main camera, default mode, 12.5MP
You can out-zoom to 0.85x and get the complete field of view from the main camera. As we mentioned earlier - the algorithm crops a bit to achieve the view through the equivalent of 27mm lens. The uncropped images are sometimes a tiny bit sharper as they are less processed, but they have soft corners - probably one of the reasons Huawei does what it does.
The portraits are shot with the primary camera of the Huawei P40 Pro+ and you can choose between many different blur effects. The important part is that thanks to the ToF camera, the subject separation is very proficient and then the blur - quite professional-looking.
Indeed, these are among the best portrait shots we've seen to date - with very balanced tone, sharpness, and good transition between person and background.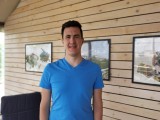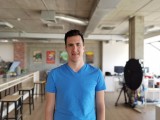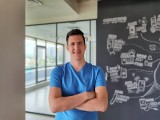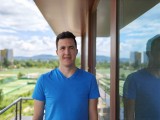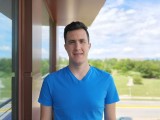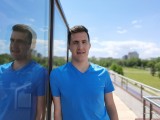 Main camera, portraits, 12.5MP
High-res mode is available, and it shoots in full 50MP with the main camera. It does not take more than second and saves a high-res photo with a bit wider field-of-view than the default 12MP mode.
The high-res images present more than expected detail and have wider field of view than the default mode. Downscaling such photo to 12.5MP may give you a bit more resolved detail - probably because it wasn't processed as the regular ones and thus no detail was lost because of noise-reduction and/or other adjustments.
In our experience, it's not worth shooting in 50MP and then go through the hassle of manual editing, but the option is there, so we appreciate it.
The Huawei P40 Pro+, like previous Huawei and Honor smartphones, supports shooting in the so-called 50MP AI Ultra Clarity, even if it's a bit hard to find it (choose High-Res mode, then tap on the 50MP icon and change to 50MP AI). It takes about five or six seconds, and each photo eats up about 8MB. If you want superior high-res quality - this is the way. This 50MP AI mode works only with abundant light, though.
The 50MP AI photos are noise-less when compared to the regular 50MP ones and that is the major benefit. You can see some minor detail gain in text signs and foliage, but it is not groundbreaking. If you downscale these to 12.5MP - they may offer more detail over the default photos, but only in areas of high complexity. Still, if the per-pixel quality is of great importance, then you should try this 48MP AI UC mode.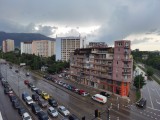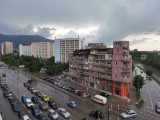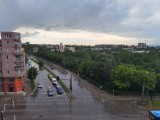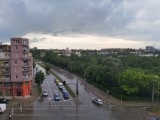 50MP • 50MP AI • 50MP • 50MP AI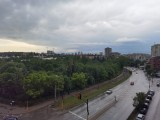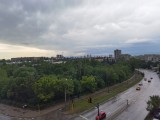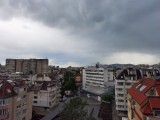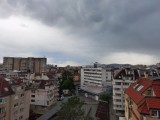 50MP • 50MP AI • 50MP • 50MP AI
If you need wider FoV, then you just switch to the ultrawide camera. Granted, it's not as wide as on many of the P40 Pro+ competitors - the new iPhones and Galaxies have 13mm lenses, while the P40 Pro+ offers 18mm.
Still, the 10MP ultrawide photos are simply brilliant. The resolved detail is impressive, the dynamic range is as wide as it can get, there are no soft corners or wrapped buildings, and the colors here are very accurate.
The sharpening is a bit excessive sharpening, but despite that - those are still among the best wide photos we've seen from a smartphone.
We also snapped some close-up shots with the ultrawide camera for you to enjoy. The minimum focus distance is about 8-10cm, not 4cm like on some competitors, so don't expect to capture invisible to the naked eye peculiarities such as the legs of a fly. Still, those are some good closeups.
Now, it's time to zoom in!
The 3x zoomed photos from the 8MP camera are saved in 12.5MP and turned out very good - they are detailed, with accurate colors, just the right sharpness, great contrast and nice dynamic range. The pixel peepers of you should be able to tell those images are upscaled, and yet - it's a well-done job thanks to Huawei's multi-stacking magic.
The 12.5MP 10x zoomed images are excellent even if traces of upscaling are noticeable (the oil-painting like artefacts here and there). The detail is enough, the colors - accurate, the dynamic range is really good, and Huawei didn't try to mask the upscaling with excessive sharpening.
You will be able to see and capture things that were previously impossible to shoot with a modern smartphone, with a commendable quality at that.
If you are not a fan of the cropping and upscaling thing Huawei does, you can still get the native field of view of this long-range tele camera by out-zooming to 8.5x. The images are a bit sharper, quite expectedly, and do fit more in the frame.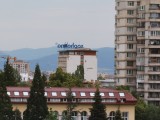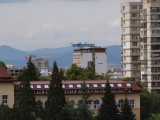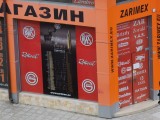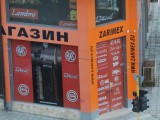 Cropped 10x (270mm) • Native 10x (240mm) • Cropped 10x (270mm) • Native 10x (240mm)
You can use digital zoom all the way up to 100x. But do you want to?
The 100x zoom option was not made for shooting, as you can see. It is really tough to simply focus on a subject, let alone get a usable photo. You can use the 100x and the viewfinder as a binocular though. And it's good PR, no doubt.