Pretty good 18MP camera
BlackBerry never really put too much effort in the camera department and one could argue there is little need for such splurging on what is essentially a business tool. Few models have made it up to the 8MP mark and even less have ventured to pass it. Still, in recent years, the OEM has started paying a lot more attention to image capturing, as evident by the Passport, which leveraged its 13MP shooter fine and produced very decent shots.
With the Priv, Blackberry has taken things one notch further with a quite impressive leap to 18MP. The aperture is F/2.2, the optics come courtesy of Schneider-Kreuznach, there is phase detection autofocus, there is also a dual-tone LED flash and last, but not least, optical image stabilization. Put all these things together and you get an impressive camera, at least on paper that is.
We were actually pleasantly surprised with the overall camera quality, especially considering Android is running the show and we have seen more than a few catastrophic examples of bad OS adoption by other OEM's, especially with Lollipop. Now, don't get us wrong, the camera experience is less than perfect and the app is actually one of the more unstable ones across the whole OS. The fact is, however, that the Priv does surprisingly well in terms of processing and produces pretty satisfactory results.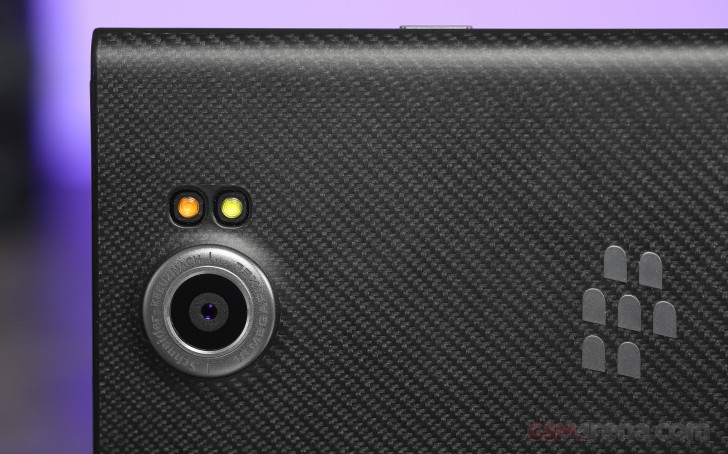 Like most other aspects of the Priv, the camera experience is a pretty ambitious first attempt, but still far from perfect. This is especially true for the camera app. It looks well enough and has a decent feature set, but is quite unstable. It kept freezing and crashing and on a few occasions, closing it did not help recover from the crash. We had to actually reboot the phone itself to get going again.
Also, taking photos is really slow. Disabling Auto HDR does help a bit, but overall, the Priv doesn't even come close to other current flagships, like the Samsung Galaxy S6, the LG G4 or the Xperia Z5 for example, with their constant strive for instant photo capture. Still, it is important to note that BlackBerry is obviously working hard to remedy as many of the software hurdles as it can. Core app updates were constantly flying in during the review process, so, hopefully, all of these will be fixed in a timely manner.
The camera interface itself is very clean. Nothing too fancy. A few shortcuts are found on the left, like settings and toggles for the flash, self-timer and aspect ratio. The Priv can take photos in either 4:3 aspect ratio, or 1:1. This seems to be another remnant of BlackBerry OS and it is a little odd that there is no 16:9 option. But again, we have to refer you back to the business tool statement.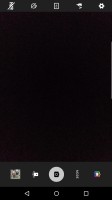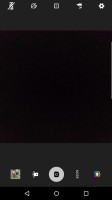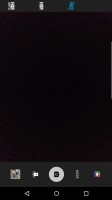 Clean camera UI • 1:1 aspect ratio • HDR toggle
The last toggle controls HDR and the phone comes with an Auto HDR mode, switched on by default. It works pretty well and has little trouble deciding when to help out. The effect is usually subtle and results come out nice, so, we would definitely leave it on. On the right-hand side of the UI, there is the shutter, a mode selection with Photo, Video and Panorama options and some filters. Last, but not least, there is one more feature to note in Photo mode - exposure compensation, which is conveniently accessed by sliding the viewfinder left and right.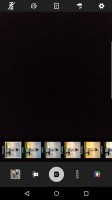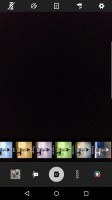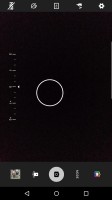 Camera effects • camera effects • exposure compensation
As far as camera settings go, the Priv is a bit lacking. Video quality options are well laid out and actually quite abundant, with 60 frames available at 1080p, as well as 4K and 30 fps. Photo quality settings, however, are a bit perplexing, with one a toggle with two quality levels available. Just leave it on Fine and shoot away.
There is no manual camera mode to speak of, but the Priv does offer a dedicated video viewfinder.
The BlackBerry Priv makes quite good use of the camera hardware it has at its disposal. It captures really decent photos with plenty of resolved detail and nice sharpness. Colors are pretty nice as well, but do sometimes appear washed-out and are very dependent on lighting conditions. Here are a few 4896 x 3672 pixels samples shot with auto HDR on.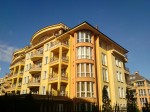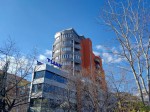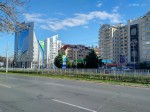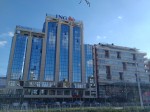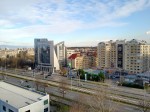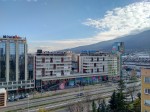 Priv camera samples with auto HDR
We do, really, recommend that you leave the auto HDR enabled as it tends to improve overall quality and fix shadows and highlights. You could also opt to leave it off entirely, but the results are less than ideal. Here are mostly the same scenes shot at the same conditions with HDR off.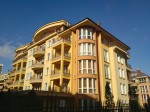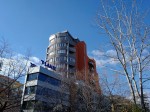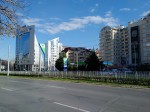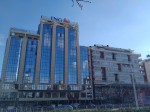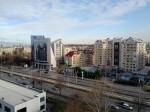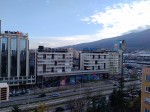 Priv camera samples with HDR off
You can also override the auto mode and enable HDR manually. That yielded mixed results during our tests with some shots coming out nicer when we deemed the enhanced dynamic range is necessary, while others were best left up to the Priv to decide. Here are the sample pairs to prove it.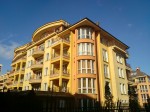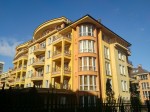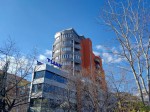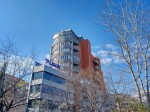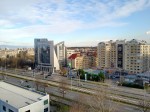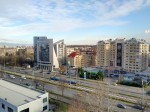 Auto HDR • Manual HDR • Auto HDR • Manual HDR • Auto HDR • manual HDR
But, there is one other important note to be made about the camera. Keep your subject well illuminated and shots will generally come out nice. But, as the light goes down, so does detail and photos quickly become a bit too noisy for our taste. Colors also get washed-out somewhat rapidly.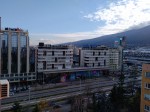 Low-light shots lose a lot of quality
Panoramas come out pretty well on the Priv. There is almost no noticeable stitching to speak of and only some minor perspective warping.



Panorama samples in both orientations
Still camera comparison
We've uploaded the full resolution (18MP) photos to our photo quality comparison database so you can compare it against other high-resolution smartphones.
Superb 4K video recording
We were actually quite impressed with the way the Priv handles video recording, 4K in particular. Detail and colors are awesome to the point where you can actually freeze a random frame and get a very nice shot, which is impressive. Some more uniform scenes did give it a bit of a strain, like shooting the sky, for example. But, overall, we can't really ask for anything more in terms of video quality.
The combination of OIS and EIS also works wonders for handheld shooting. The Priv was even able to keep up with fast-moving objects and quick pans and camera movements came out smooth and fluent. 4K video retains a steady bitrate of around 30Mbps and audio is captured at 96Kbps.
In 1080p mode, the Priv also faired pretty well. Processing seems to be excellent regardless of the resolution. Below is a 1080p sample shot at 30fps. It has a respectable bitrate of 17.1Mbps and sound is once again captured at 96Kbps.
There is even a 60fps mode at FullHD resolution. It smooths out motion nicely, with no noticeable detrimental effects on quality.
You can also download our untouched samples.
1080p@30fps (10s, 21MB) 1080p@60fps (10s, 21MB) 4K@30fps (10s, 37MB)
Video camera comparison
The BlackBerry Priv captures gorgeous 4K videos. It managed to resolve a lot of detail in our resolution chart rest and under good light conditions, but there is quite a bit of noise and artefacts when shooting in low-light.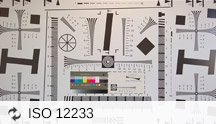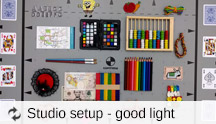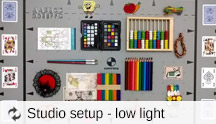 BlackBerry Priv in our video compare tool: 2160p resolution