New 50MP primary camera, 12MP ultrawide, depth sensor gone
The Galaxy A54 comes with what is functionally the same camera system as the previous model, though there are tweaks here and there. The main camera is a new 50MP unit this time around, and the 5MP depth camera is gone, while the 12MP ultrawide and the 5MP 'macro' appear to have been carried over.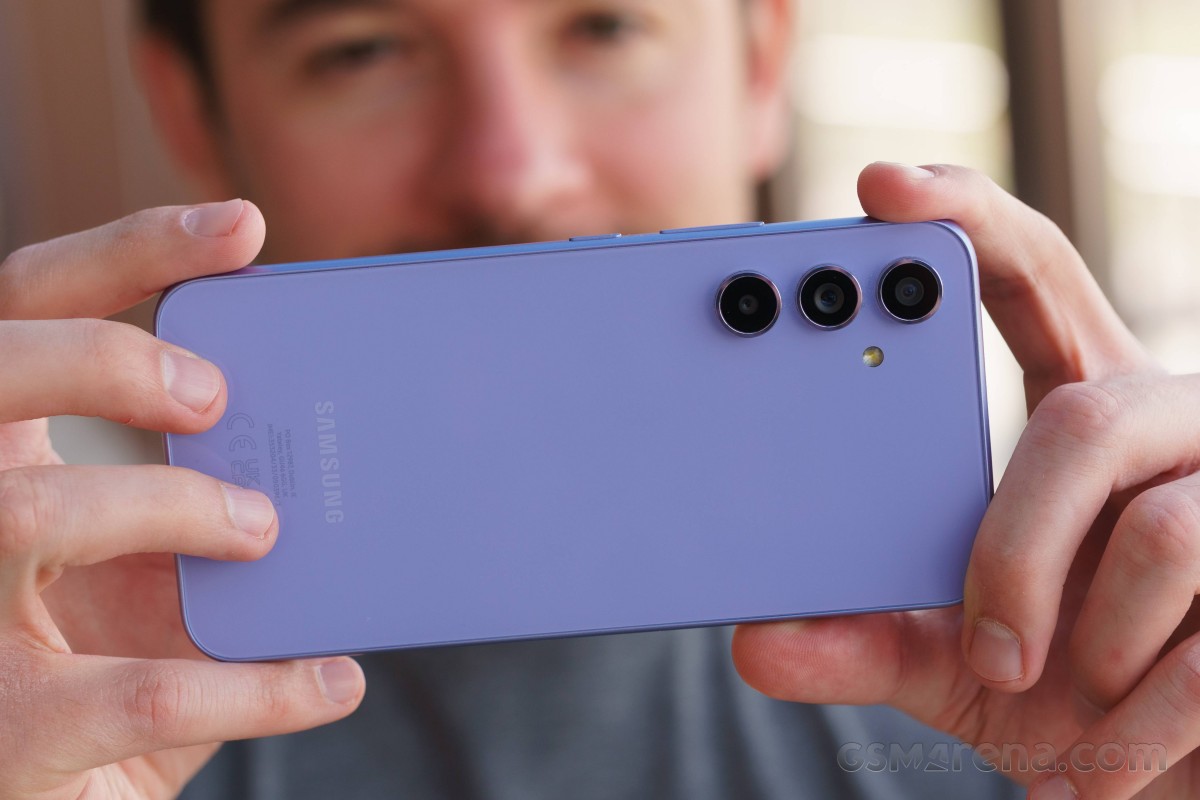 The phone isn't keen on revealing which exactly sensor Samsung has used for the new primary camera, but some hardware apps do report its pixel size at 1.0µm, meaning it's one of the 1/1.56" units - Samsung's own GN5 or Sony's IMX766 maybe. Either way, it bins four pixels into one and outputs 12.5MP images by default. The lens has a 23mm equivalent focal length (same as the Galaxy S23s, if we haven't mentioned that in a while) and an f/1.8 aperture.
The ultrawide reports a pixel size of 1.12µm, but it doesn't specify the name of the sensor either. Since there was no definitive info on the A53's sensor, the A52s is the last one we know to use the S5K3L6, which does have that same pixel pitch, and it's a 13MP 1/3" imager, even though the A52s was marketed to have a 12MP ultrawide camera. The A54 also lists a 12MP ultrawide, so it could be the same setup. The EXIF data says the equivalent focal length is 13mm, and the aperture is f/2.2. Focus is fixed, so you won't be using it for closeups.
There'a dedicated camera for those, though - a 5MP unit with 25mm equivalent focal length and an f/2.4 aperture. Its focus is fixed too, but at around 4cm.
For selfies you get a 32MP front-facing camera - a staple of the A5x lineup, also found in a bunch more Galaxies (and non-Galaxies alike). The 1/2.8" sensor has a 0.8µm pixel pitch, while the fixed-focus lens has an equivalent focal length of 26mm and an f/2.2 aperture.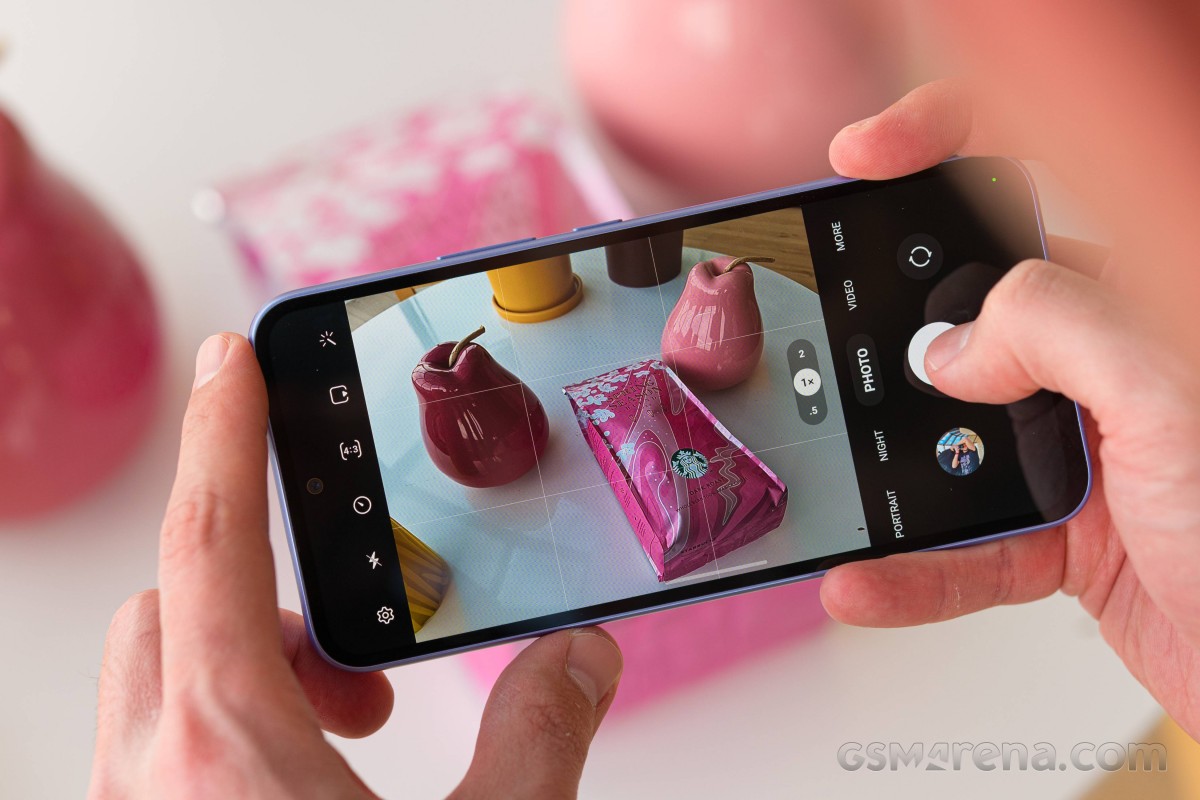 The camera app is the same one you'd find on every Samsung phone these days when it comes to basic operation. Vertical swipes in either direction will switch between front and rear cameras. Swiping left and right will switch between all available modes, and there's an option to re-arrange or remove some of the modes from the viewfinder. Macro mode is in the 'More' tab, while the full resolution mode on the primary is triggered from the aspect options, as Samsung usually does it.
There's a Pro mode for the main camera too, and it lets you tweak exposure (ISO, shutter speed, compensation), set white balance, or focus manually.
The settings icon is located in the upper left corner of the screen and gives you control over some bits you set once and forget about (grid lines, geotagging, file formats). You don't get separate setting screens for photos and videos since the options aren't that many in total. You can also turn on and off the Scene Optimizer.
Daylight photo quality
The Galaxy A54's new main camera captures excellent daylight photos. We get pleasing vibrant colors and accurate white balance, high contrast, but also a wide dynamic range. Overall, it's a dramatically more restrained presentation than what we got out of the A53 last year, but Samsung didn't err on the dull side this time, and the photos are still expressive. The detail is great too, and it's rendered with reasonable levels of sharpening, so it doesn't look overly artificial.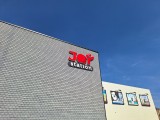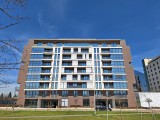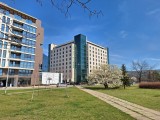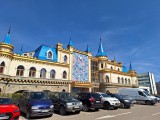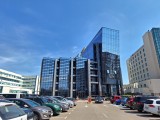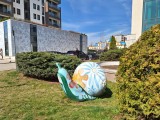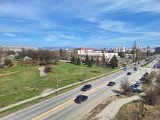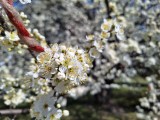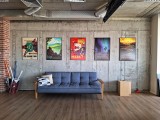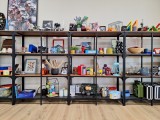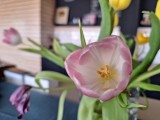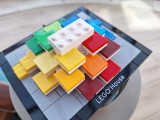 Daylight samples, main camera (1x)
The full-res 50MP mode isn't an upscale job from the already binned 12.5MP files, so it does offer some definition advantages, though it doesn't deal particularly well with high-frequency detail like grass. There are no obvious penalties in color reproduction or dynamic range.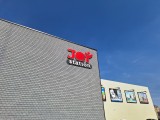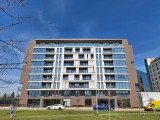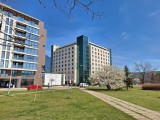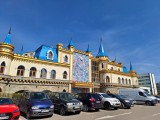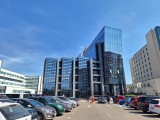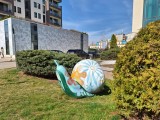 Daylight samples, main camera (1x), 50MP
The 2x setting on the zoom selector returns very usable shots - they are in fact essentially center crops from the 50MP full-res images in terms of detail, though minor differences in color processing can be observed.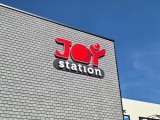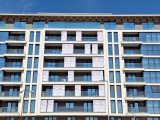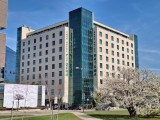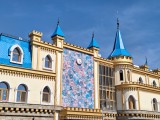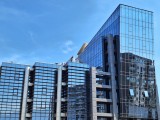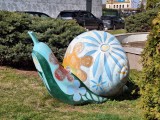 Daylight samples, main camera (2x)
The ultrawide captures images that are more of in the good to very good range. They're a little more contrasty than last year's results, and have slightly better detail definition. We saw fairly consistent color matching with the main camera's results, which is often not the case - so high marks here too.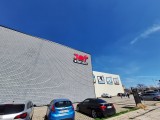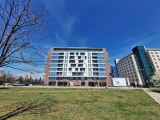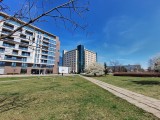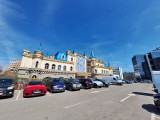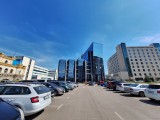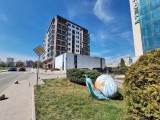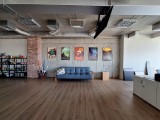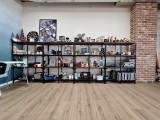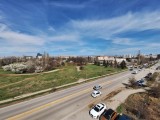 Daylight samples, ultrawide camera (0.6x)
Low-light photo quality
The main camera of the Galaxy A54 has sort of an Auto Night mode behavior, though it's not entirely logical how it goes about communicating it to you. Only in particularly dark scenes does the crescent icon appear, indicating that the Auto Night mode has kicked in. We'd normally understand that to mean that the phone isn't too trigger-happy to engage the Auto Night mode.
But in reality, the shots captured in Photo mode (with Auto Night on, but without the crescent appearing) have little to no differences compared to their Night mode counterparts, showing that there is some Night mode action going on by default.
In the scenes where the crescent did appear, we also shot another round with the Auto turned off, and that did introduce more of a noticeable difference in image quality, further reinforcing our suspicion that the phone is doing more than it's telling you in Photo mode.
That lengthy preamble is of little practical significance, however. What's ultimately important is that the Galaxy A54's main camera captures great low-light photos, be it in Photo mode or in Night mode.
Exposures are well balanced, dynamic range is nicely wide and both tonal extremes are well developed, even if the whole approach is not overtly Night-mode-ish. White balance is generally accurate enough though there were some missteps in mixed lighting - the warm light in the left of the fourth sample is warmer in reality, while the blue-looking spotlights in the sixth sample are in fact a lot more neutral. Detail, meanwhile, is excellent.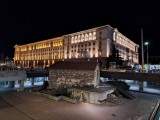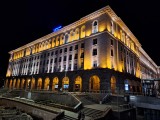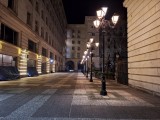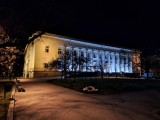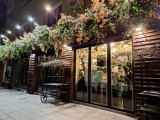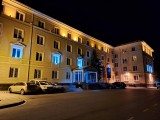 Low-light samples, main camera (1x)
As already mentioned, Night mode does not typically produce different results, though you could spot improvements in some situations - like the spotlights in the sixth scene.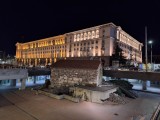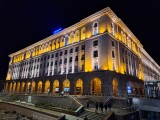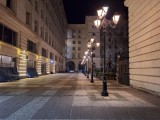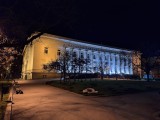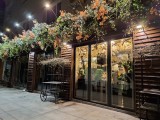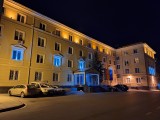 Low-light samples, main camera (1x), Night mode
Finally, a quick comparison between the three possible 'modes' of sorts for the three scenes, where the interface suggested there might be differences. Indeed, turning on the Auto Nigh mode in these scenes does result in softer images, with somewhat harsher highlight rendition.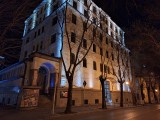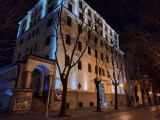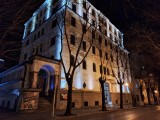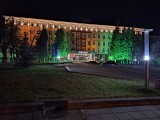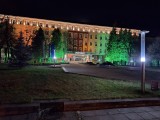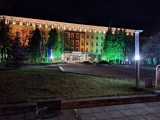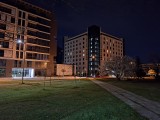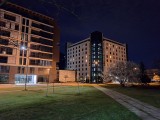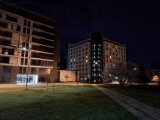 Low-light samples, main camera (1x): Photo mode • Night mode • Photo mode, Auto Night Off
Differences are once again minimal between Photo mode and Night mode when you're at the 2x zoom level. Sharpening is dialed a bit higher in Night mode, and that's essentially the only possible consideration affecting which mode to use. Either way, you can expect very good results with respectable detail levels - no dedicated zoom camera does not have to mean bad zoom photos, apparently.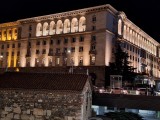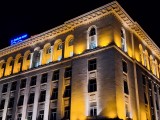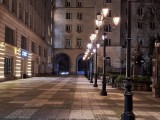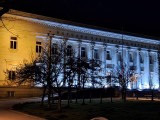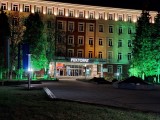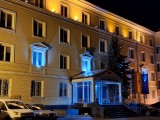 Low-light samples, main camera (2x)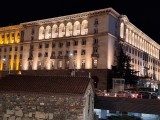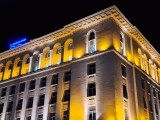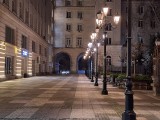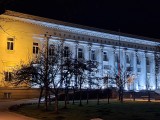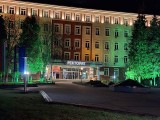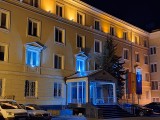 Low-light samples, main camera (2x), Night mode
The ultrawide is more of a so-so performer in low light. Most notably, its colors are too washed out. Dynamic range is about what we'd call decent, as are the levels of detail we're getting.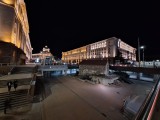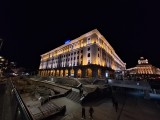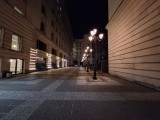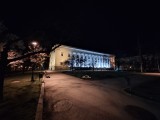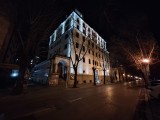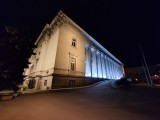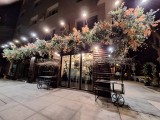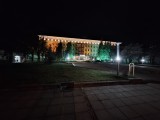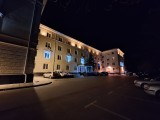 Low-light samples, ultrawide camera (0.6x)
You don't get auto night mode processing here, and the dedicated night mode brightens up the shadows but doesn't do a whole lot for improving the overall quality.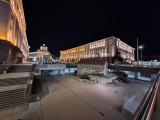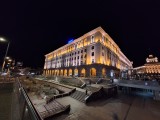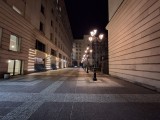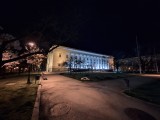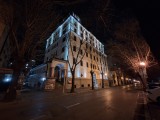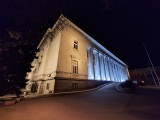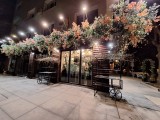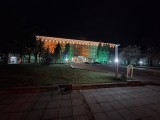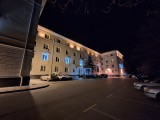 Low-light samples, ultrawide camera (0.6x), Night mode
Once you're done with the real-world samples, head over to our Photo compare tool to see how the Samsung Galaxy A54 stacks up against the competition.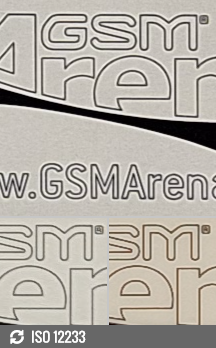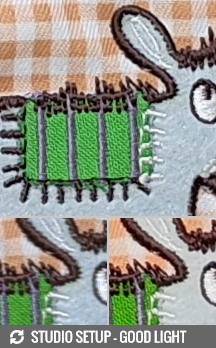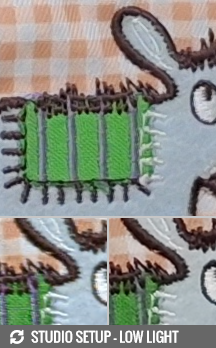 Samsung Galaxy A54 against the Google Pixel 6 and the Xiaomi 13 Lite in our Photo compare tool
Closeups
The A54's macro camera captures okay 5MP closeups. Detail is good, colors are accurate and not as anemic as lesser closeup cameras, dynamic range is decently wide.
Portrait mode
Portrait mode on the A54 offers quite competent subject separation even in relatively complex scenes, though the default blur level can look a bit much. Skin tones are spot-on, HDR is there for you in difficult lighting.
Selfies
Selfies out of the Galaxy A54 come out at 12MP in the wide mode that covers the camera's native field of view, though there's also a crop mode as usual, in which case you're getting 8MP photos.
The 12MP regular shots are excellent. They have great detail rendered in a very natural way. Colors are accurate if a bit lacking in saturation, while dynamic range is very good.
Video recording
The Samsung Galaxy A54 records video up to 4K30 with both rear cameras, and 1080p at 60fps is also available on the main camera if you like high frame rates. Stabilization is only available up to 1080p 30fps, however. The default codec is h.264, but you do get to enable h.265 if you'd prefer to save space.
Daylight videos out of the A54's main camera are properly excellent. There's ample detail in the 4K clips (47Mbps bit rate), and it's rendered in a pretty natural way, while noise is nonexistent. Contrast is great, dynamic range is very good, and colors are just right both in terms of white balance and saturation.
We normally wouldn't comment on 1080p clips on a phone that supports 4K recording, but the A54's lack of stabilization in 4K led us to also shot 1080p clips to see what the quality is like there. We have to say it's either the best 1080p 30fps capture we've seen from a phone (a rather standard 17Mbps bit rate) or at least tied for that title. 1080p 60fps is similarly excellent (27Mbps).
The 2x zoom setting will return usable 4K clips, which do still exhibit signs of upscaling. The 1080p videos at 2x zoom are once again remarkable.
The ultrawide doesn't quite live up to those high standards. It has some heavy vignetting which really jumps at you - perhaps the stills processing corrects for it, but it does show in video. Detail in 4K is decent, but has a very processed look, while 1080p is a bit watercolor-y. Dynamic range and colors are alright.
Stabilization may not be available in 4K recording, but the one you get when shooting 1080p is very proficient. The A54 stays planted when pointed in one direction and pans smoothly at all three zoom levels, and removes walking shake well at both 0.6x and 1x.
Low-light video is where the A54's performance falls behind. The main camera's results have good detail in areas of moderate lighting, but highlights tend to be very harsh and colors are a little washed. We reckon all that is a conscious decision on Samsung to give you brighter exposed videos, because shadows are reasonably well developed. Maybe try to stick to less contrasty night scenes.
The ultrawide is struggling a lot at night and it can't expose nowhere near brightly enough for dark scenes.
Here's a glimpse of how the Samsung Galaxy A54 compares to rivals in our Video compare tool. Head over there for the complete picture.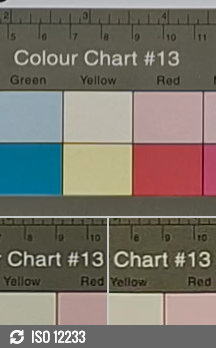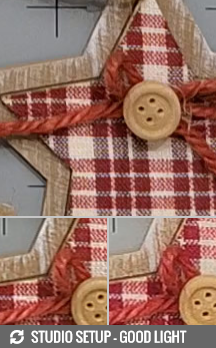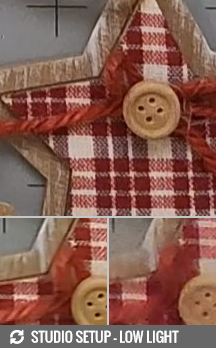 Samsung Galaxy A54 against the Google Pixel 6 and the Xiaomi 13 Lite in our Video compare tool