Smaller, brighter, overall great - the A54's OLED display
In what is possibly one of the more unexpected generational changes, the Galaxy A54 comes with a slightly smaller display - not that the move from a 6.5-inch to a 6.4-inch diagonal would be noticeable outside of spec sheet comparisons. It's still a 1080p OLED panel (1,080x2,340px resolution, 19.5:9 aspect, 403 ppi pixel density), and it maintains the 120Hz refresh rate with some adaptive capability.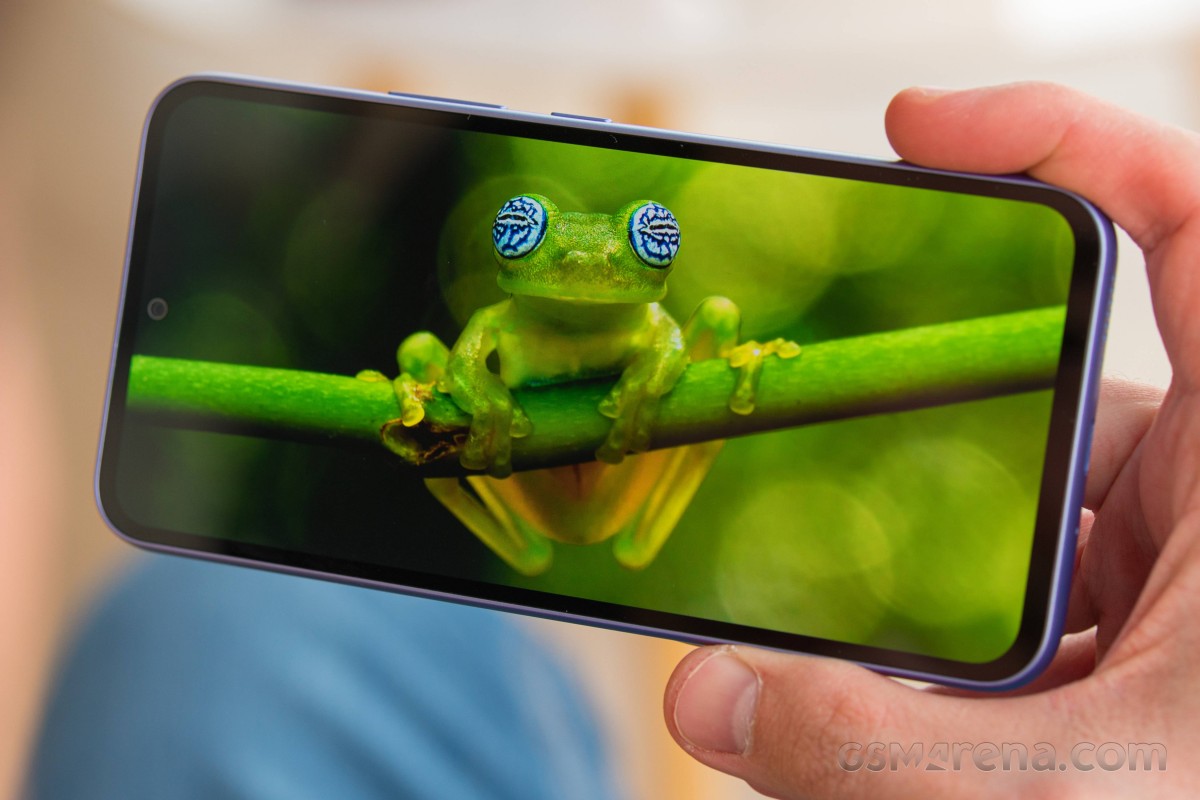 Samsung has upped the brightness on this one though, promising 1000nits in high-brightness mode, compared to the 800nits of the previous models. In our testing, we measured 980nits with adaptive brightness enabled and the phone under bright light - close enough. That's brighter than pretty much anything you can get for A54 money, which is saying something since it's not an insignificant sum of money.
The brightness level available when manually adjusting with the slider is a more pedestrian 457nits, while the minimum possible illumination for point white is an excellent 1.7nits.
Max display brightness test
White test pattern, 75% fill (nits)
Sort by
Manual mode
Auto mode
Samsung Galaxy A34

1009

476

Samsung Galaxy A54

980

457

Motorola Edge 30 Fusion

946

516

Xiaomi 13 Lite

938

512

Google Pixel 6a

876

505

Google Pixel 6

846

477

Samsung Galaxy A53 5G

830

427

Realme 10 Pro+

809

484

Nokia X30

746

442

Motorola Moto G82

690

496

Nothing phone (1)

663

466
Mind you, the A54 also features Samsung's Vision Booster algorithm, which applies different tone mapping and alters colors significantly to improve legibility in overly bright ambient conditions - a feature from the S-series flagships trickling down the lineup.
Speaking of colors, the A54 adopts the familiar two-option menu, with the default Vivid mode offering a wide gamut and punchy colors and Natural going for a more subdued look. Vivid proved decently accurate for our DCI-P3 target swatches and was only slightly cool to look at (as in, white isn't overtly blue), though you can nudge the five-position temperature slider all the way to warm for near-perfect whites. Natural mode, meanwhile, provided excellent accuracy for sRGB content.
As per hardware checking apps, the Galaxy A54 supports the HDR10 and HDR10+ standards, and we got HDR streams from YouTube. Netflix, however, is apparently yet to whitelist this particular Galaxy for HDR streaming, though it does respect the A54's Widevine L1 certification and readily provides FullHD streams.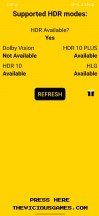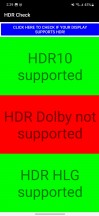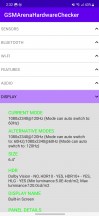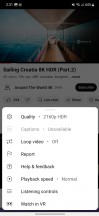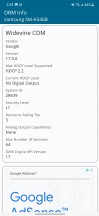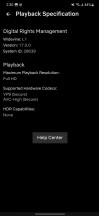 HDR and streaming peculiarities
As usual, the Motion smoothness menu gives you two options for refresh rate - Adaptive and Standard. Standard is the 60Hz-all-the-time option, while Adaptive goes to say that the phone will maintain 120Hz while it's registering touch input and dial down to 60Hz after a couple of seconds of inactivity. Games with high fps capability do get constant 120Hz refresh rate and non-30fps videos (24fps, 48fps, 60fps) tend to keep the display at 120Hz too.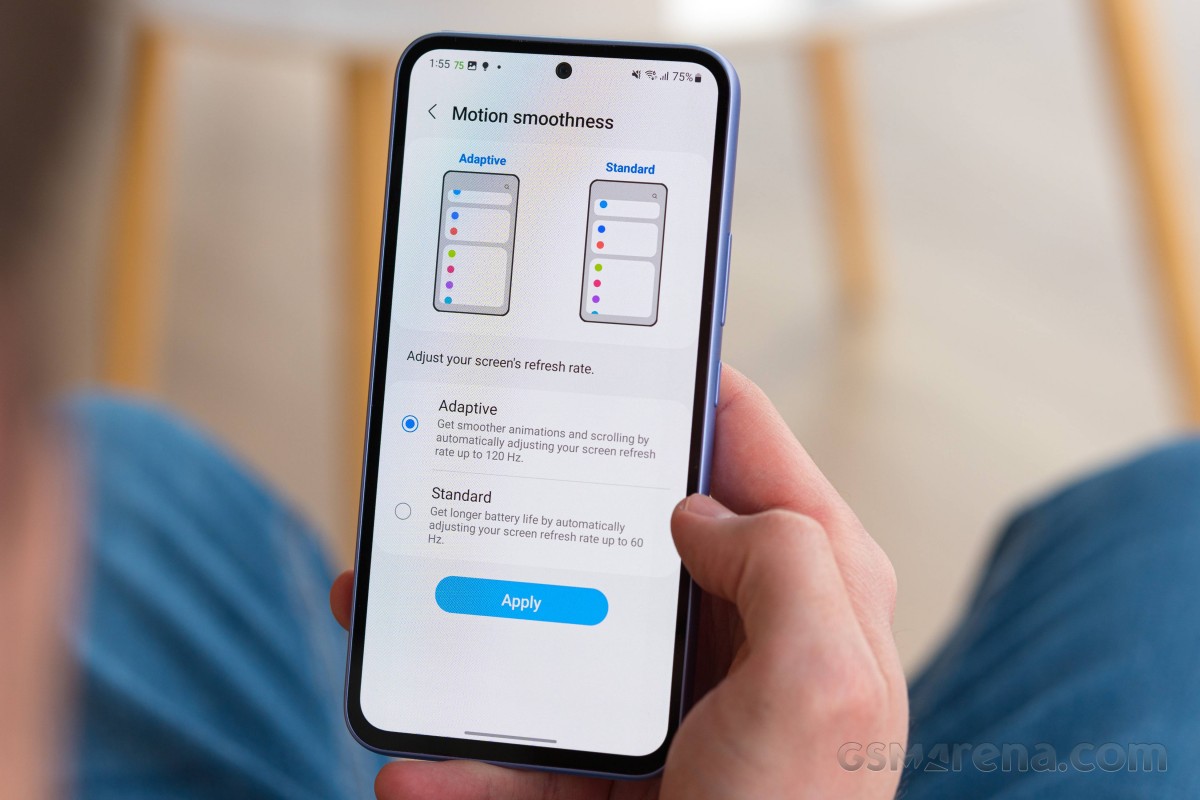 Samsung Galaxy A54 battery life
There are no changes in the battery capacity this year after the A53 from 2022 made the jump to what seems to be the gold standard 5,000mAh. There are some differences in the results we get with that same battery, however, and we'd say the pros outweigh the cons.
We clocked about a 10% decrease in voice call longevity, though the A54's 29:16h result doesn't strike us as remotely unsatisfactory. Similarly, we got roughly 15% less in standby hours, but it's not half bad either.
The real improvement is the web browsing result, which at close to 18h is a 40% increase over the A53's showing. Video playback remains at around 20h, another excellent figure.
With all of the numbers dialed into our formula, the overall Endurance rating of the Galaxy A54 works out to 119h.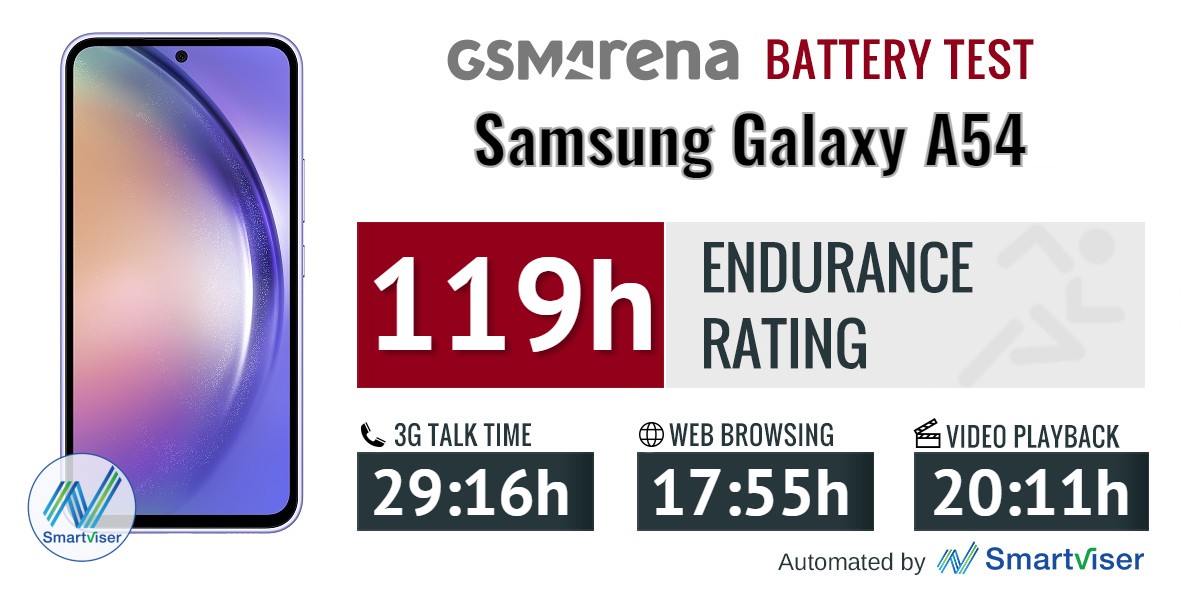 Our battery tests were automated thanks to SmartViser, using its viSerDevice app. The endurance rating denotes how long the battery charge will last you if you use the device for an hour of telephony, web browsing, and video playback daily. More details can be found here.
Video test carried out in 60Hz refresh rate mode whenever possible. Web browsing test done at the display's highest refresh rate whenever possible. Refer to the respective reviews for specifics. To adjust the endurance rating formula to match your own usage - check out our all-time battery test results chart.
Charging speed
The Galaxy A54 is rated for 25W charging, and our power meter peaked at just over 24W, which is about as close as we've gotten to a manufacturer's claims. We used the ubiquitous Samsung 25W charger for this test - you don't get one in the box, but if you don't have a PowerDelivery w/PPS adapter already (Samsung-made or third-party) and you're serious about your A54's charging speed, getting that one seems like a good idea - it's often discounted from its €20 MSRP, making it a pretty good deal.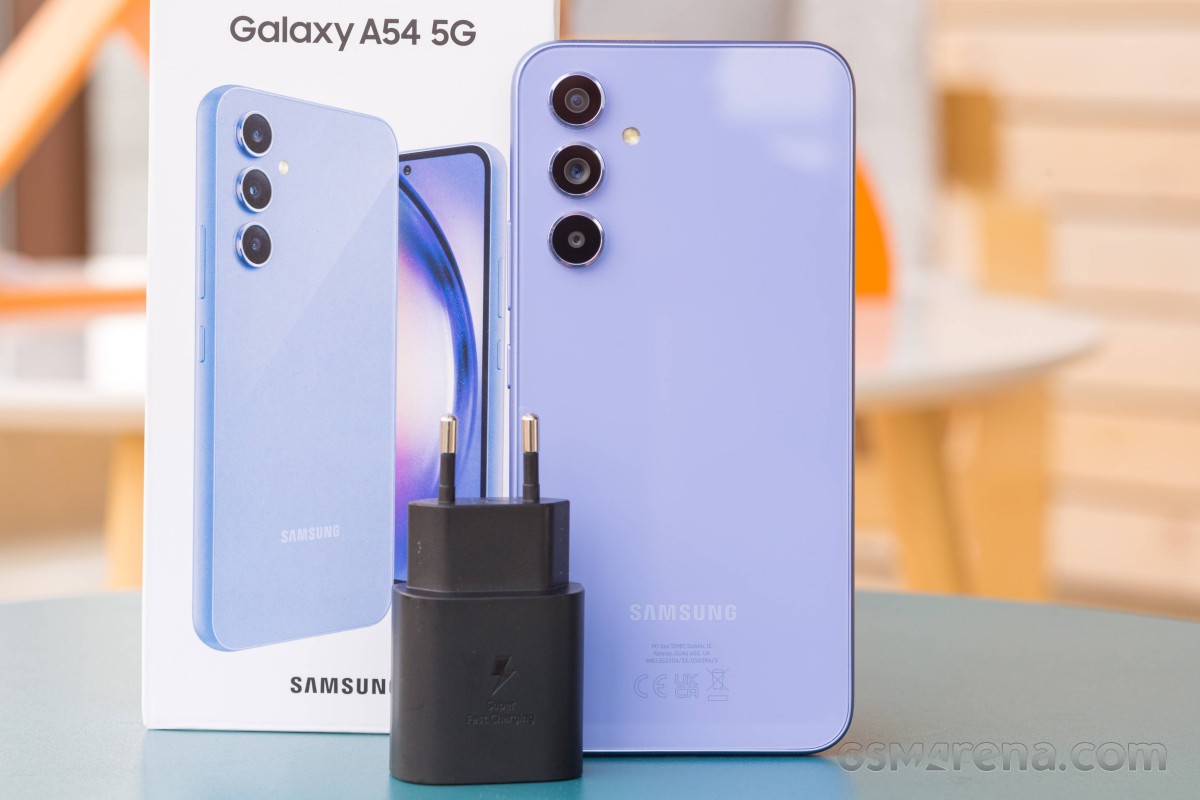 Using that one, we clocked a full charge to take about 63 minutes, a notable improvement over both previous generations of A5x's. The 30-minute result is also a meaningful step up from the A53 5G, though that one was, in turn, a downgrade from the A52s. Outside of Samsungs, the A54 is more middle-of-the-road - both slower and faster competitors exist, with pretty wide margins, too.
30min charging test (from 0%)
Higher is better
| | |
| --- | --- |
| Xiaomi 12T | 100% |
| OnePlus Nord 2T | 99% |
| Motorola Edge 30 Neo | 92% |
| Realme 10 Pro+ | 86% |
| Xiaomi 13 Lite | 83% |
| Motorola Edge 30 Fusion | 82% |
| Nokia X30 | 69% |
| Motorola Moto G82 | 57% |
| Samsung Galaxy A54 | 56% |
| Samsung Galaxy A52s 5G | 53% |
| Samsung Galaxy A34 | 51% |
| Nothing phone (1) | 48% |
| Samsung Galaxy A53 5G | 45% |
| Google Pixel 6a | 42% |
| Google Pixel 6 (18W) | 41% |
* Tap/hover over the device names for more info
Time to full charge (from 0%)
Lower is better
| | |
| --- | --- |
| Xiaomi 12T | 0:23h |
| OnePlus Nord 2T | 0:32h |
| Motorola Edge 30 Neo | 0:40h |
| Realme 10 Pro+ | 0:41h |
| Xiaomi 13 Lite | 0:42h |
| Motorola Edge 30 Fusion | 0:52h |
| Samsung Galaxy A54 | 1:03h |
| Nokia X30 | 1:03h |
| Motorola Moto G82 | 1:15h |
| Samsung Galaxy A34 | 1:24h |
| Samsung Galaxy A53 5G | 1:24h |
| Samsung Galaxy A52s 5G | 1:28h |
| Nothing phone (1) | 1:31h |
| Google Pixel 6a | 1:51h |
| Google Pixel 6 (18W) | 1:53h |
* Tap/hover over the device names for more info
Speaker test
The Galaxy A54 has the usual hybrid stereo speaker system with one speaker firing out the bottom and the earpiece serving as a second speaker. It's the most straightforward of implementations - the earpiece takes on the left channel in a vertical orientation, the channels are switched accordingly in landscape, and each speaker only outputs its respective channel.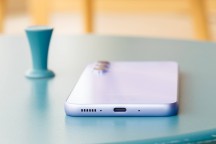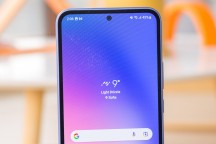 Bottom speaker • Earpiece is also top speaker
The A54 earned a 'Good' rating for loudness in our testing, the same as the A53 and the A52s before it. When it comes to quality, the A54 is that tiny bit better than the A53, with improved presence in the upper low-frequency range and better-defined treble. Vocals are universally nice too.
Use the Playback controls to listen to the phone sample recordings (best use headphones). We measure the average loudness of the speakers in LUFS. A lower absolute value means a louder sound. A look at the frequency response chart will tell you how far off the ideal "0db" flat line is the reproduction of the bass, treble, and mid frequencies. You can add more phones to compare how they differ. The scores and ratings are not comparable with our older loudspeaker test. Learn more about how we test here.