Competition
An entry-level smartphone, the Samsung Galaxy A04s has simple hardware meant to carry out simple tasks. The phone doesn't stand out with anything in particular, but you get a decent camera performance in good lighting conditions and dependable battery life. Samsung's matured, and customizable One UI 4.1 Core is also an advantage, albeit being a toned-down version of the original One UI.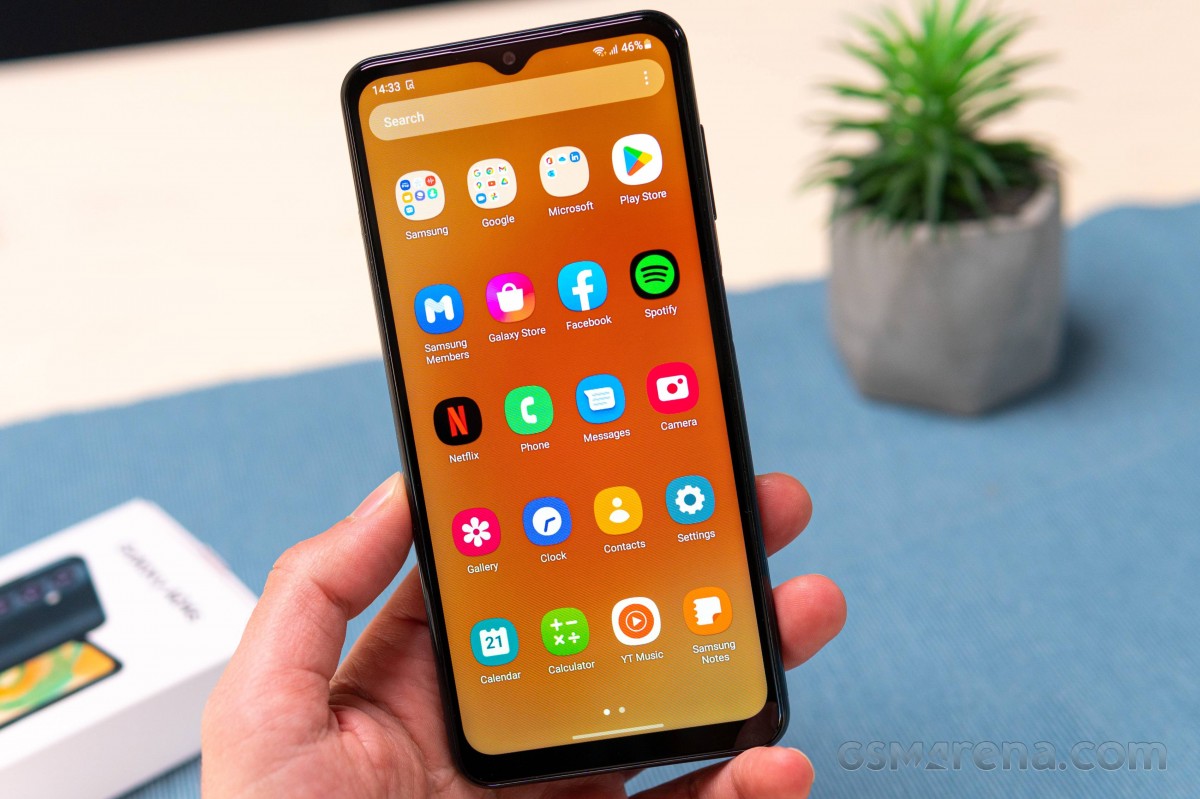 Popular phone manufacturers don't have that many entry-level models on offer, so in our comparative market research for this review, we found few worthy alternatives. Most competitors in this price bracket, such as the Realme C31, C3 or the C25Y, are hard to recommend due to using inferior Unisoc chipsets.
At the time of reviewing, the Samsung Galaxy A04s has a retail price of around €150 for its 32GB/3GB version. If you are going to use your phone's camera and messaging features frequently, we'd recommend going for a 64GB model as you would find yourself running out of storage on the 32GB model way before the phone's warranty has run out.
The Xiaomi Redmi Note 11 falls in the same price category, asking around €160 and running a much more competent Snapdragon 680 chipset along with a standard 4GB/64GB memory configuration. It also impresses with stereo speakers, a 90Hz OLED panel with Gorilla Glass 3 on top, a more versatile camera setup and, of course, faster charging and longer battery life. The Gorilla Glass 3 and IP53 certification against water splash and dust is a nice bonus. It's hands-down the better smartphone, and the only reason you might want to go for the Galaxy A04s is Samsung's brand name.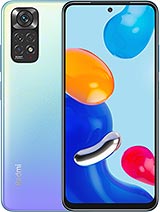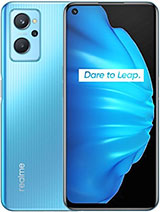 Xiaomi Redmi Note 11 • Realme 9i
If you decide to go up the price ladder by a little, you might want to consider Realme 9i. It asks €170-180, but it's also running a more capable Snapdragon 680 chip, a better display with higher resolution, faster charging and a nicer selfie camera. Stereo speakers are also on the menu, and Realme's UI is smoother on the Snapdragon 680 SoC. It may cost a few bucks more, but you are getting a better value for the money.
Now it's time for some homegrown competition. The Galaxy A04s, Galaxy A13 and Galaxy M13 are priced similarly and have similar hardware and features, with all four having equally sized LCDs and the same Exynos 850 chipset. In fact, the Galaxy A13 is slightly cheaper than the A04s in Europe, while the Indian M13 version is cheaper and at the same time, has a larger 6,000 mAh battery.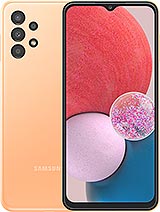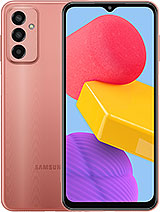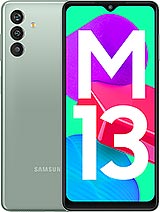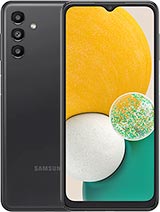 Samsung Galaxy A13 • Samsung Galaxy M13 • Samsung Galaxy M13 (India)
There are a few key differences, though, and they do not favor the most recently released Galaxy A04s. The A13 and M13 offer ultrawide cameras, better selfie sensors and higher-resolution displays. Sure, the Galaxy A04s has a 90Hz display, but the frequent lag when navigating the One UI on the underpowered Exynos 850 defeats the purpose of having a smoother display. And in 2022, a 720p resolution screen doesn't sit well. Additionally, the M13 starts at 4GB/64GB, whereas the A04s settles for a 3GB/32GB standard configuration, which is an inadequate level of storage.
The same goes for the Indian M13 variant - it just makes the A04s obsolete at launch. There's no reason to go for the A04s when you have an M13 on the shelves.
And then, there's last year's Galaxy A13 5G that launched in December 2021. It runs on the twice as powerful MediaTek Dimensity 700 chipset, its base configuration is 64/4GB, and it's priced at around €170. It's essentially the same device with more horsepower and support for 5G connectivity, so if you are dead set on getting a Samsung phone, we believe the extra €20 for the Galaxy A13 5G can go a long way towards getting you a better smartphone experience.
Verdict
The Samsung Galaxy A04s is a cheap entry-level device - quite possibly the cheapest Galaxy smartphone you can get. It has a high-refresh-rate screen, an okay primary camera, and very good battery life, so it is a solid upgrade to last year's Galaxy A03s. Unfortunately, this is hardly enough to tilt the scales in its favor.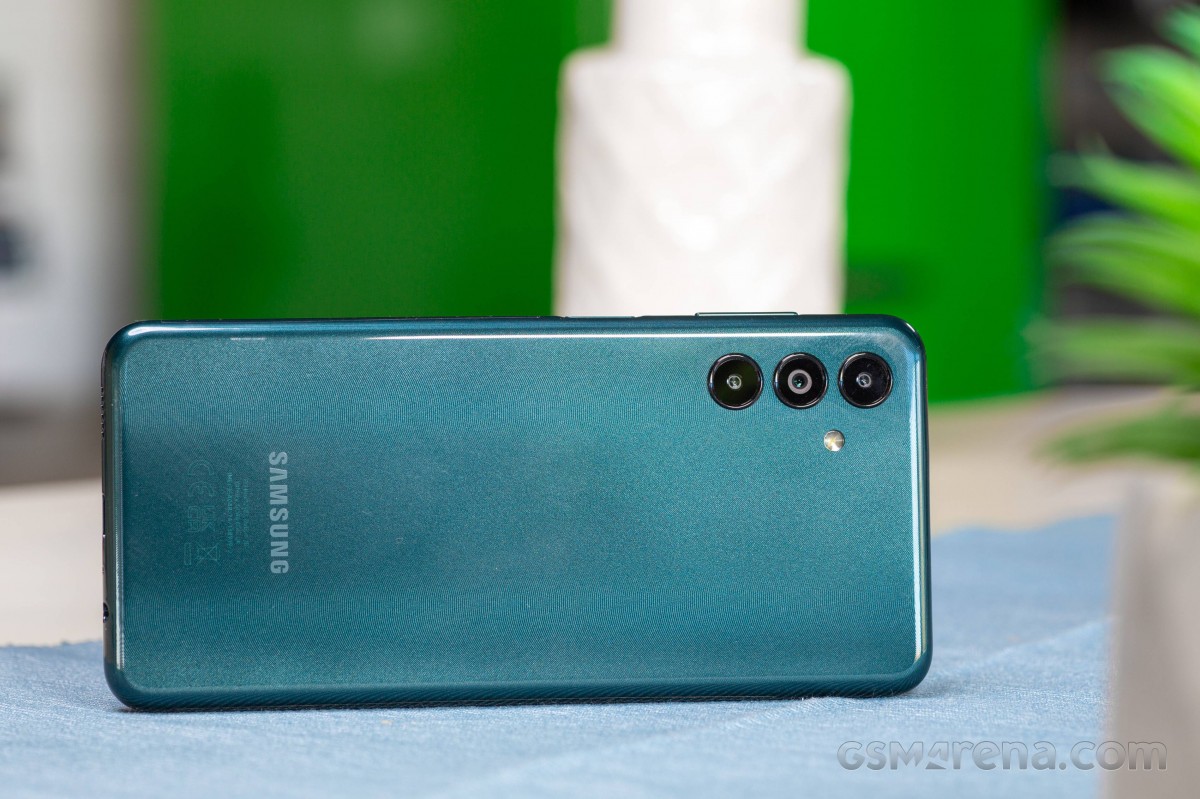 The phone's performance is subpar, and the storage space provided by the base memory configuration is inadequate. It could work for someone who is mainly interested in staying in touch by mostly making calls and the occasional messaging. But for more demanding use cases, we find the A04s hard to recommend. With a low max brightness and low resolution, laggy software experience, and slow charging, there are better options out there - some even coming from Samsung's own camp.
Pros
Good battery life.
The daylight camera quality is solid, selfies are decent. Video capture is also good, despite the 1080p resolution cap.
One UI 4.1 Core on top of Android 12 is customizable, mature and has plenty of features.
3.5mm jack, microSD, NFC.
Cons
Subpar performance, lag and slowdowns are frequent.
Display is only 720p, while the smooth 90Hz refresh rate is pointless with so much UI lag.
Virtual proximity sensor can be inconsistent, lack of ambient light sensor means brightness adjustment is suboptimal.
Single speaker with mostly unimpressive quality.
Camera lacks a Night mode or video stabilization.
Doesn't come with a bundled charger.
Pricing

These are the best offers from our affiliate partners. We may get a commission from qualifying sales.

32GB 3GB RAM
$ 139.50
£ 99.99
64GB 4GB RAM
$ 104.00
$ 113.00
128GB 4GB RAM
$ 189.99
$ 199.50
Show all prices