Three cameras on the back, only one practical enough
The Galaxy A04s features three cameras on its back, and the main one is a 50MP Tetracell Samsung sensor, which is likely the same one used in several other Galaxy phones, including the Galaxy A13 and M13. So it's safe to assume that the sensor here is the ISOCELL JN1 (S5KJN1). The said sensor is paired with an f/1.8 aperture and supports PDAF.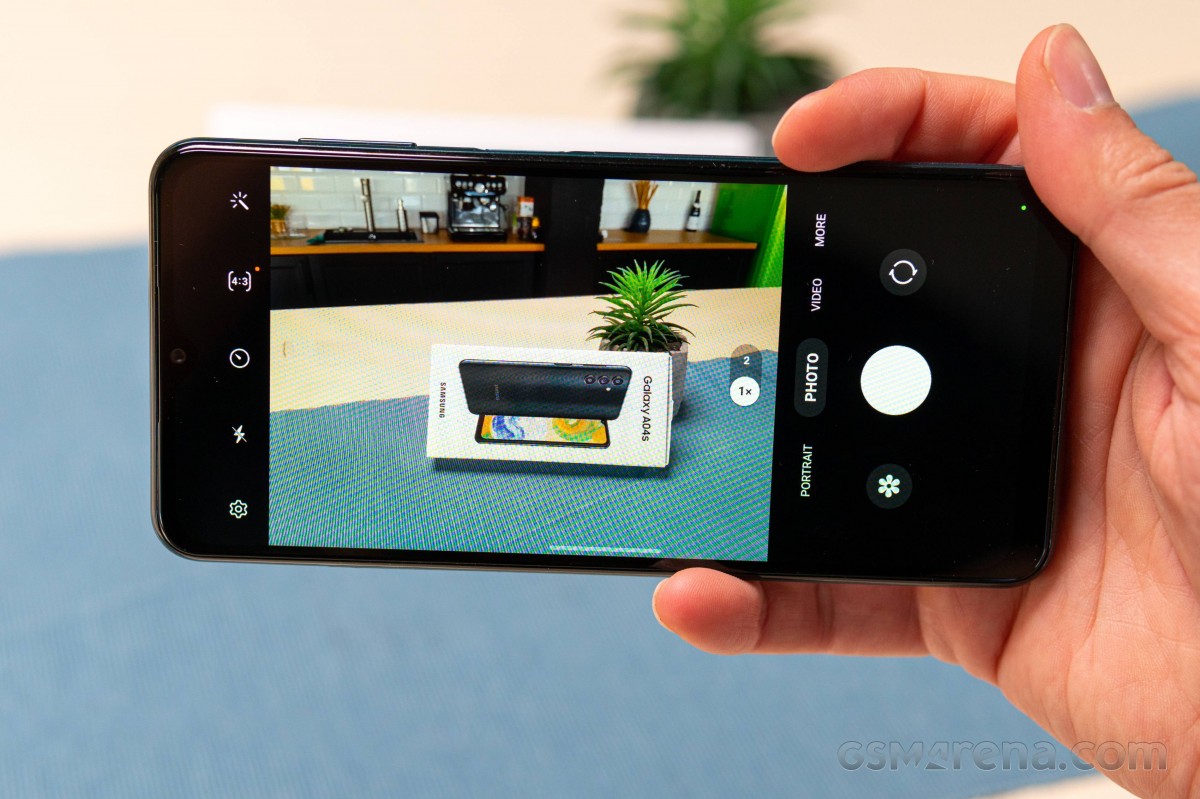 There's no ultrawide camera on board, which is in stark contrast to other similarly priced handsets. Still, this is not a big issue since the ultrawide camera quality in this segment is never good.
Instead, Samsung has included two 2MP sensors alongside the main one - one used for macro photography, while the other is a depth sensor. It's needless to say that both of these cameras are hardly of any use.
The selfie camera is just 5MP and offers an f/2.2 aperture.
Camera menus
The camera app is the same as you'd find on most Samsung phones these days save for a few features.
Swiping left and right will switch between all available modes, and there's an option to re-arrange or remove some of the modes from the viewfinder. Vertical swipes will switch between front and rear cameras.
The settings icon is located in the upper left corner of the screen and gives you fine control over the cameras. Grid lines, location data - the usual stuff can be found there. You can also turn on and off the Auto HDR.
There are some fun extras to explore, like Deco Pic and its AR stickers. Also, a Pro mode is available, but only for the main camera and with a rather limited set of controls. You can manually adjust ISO between 100 and 800, Exposure compensation within a two-stop range and White balance between 2300K and 10000K. No manual focus or focus peaking and no shutter speed controls.
Also notably missing from the Galaxy A13 camera experience: Scene Optimizer, Night Mode and Video stabilization.
Daylight photos
Main camera
If there is plenty of light, the Galaxy A04s shows solid performance. Sharpness is good, the level of detail is impressive for the class, the colors are true to life, and noise is non-existent. The Galaxy A04s punches above its class. Even the dynamic range is on point.
However, you don't stand to gain anything from the dedicated 50MP mode as image quality is not very good, and the photos seem to be upscaled rather than shot in the sensor's native resolution. That's likely down to hardware limitations as well because the Exynos 850 chipset is quoted to support a camera output of only up to 48MP in resolution anyway.
2x zoom
That's quite optimistic of Samsung to include a dedicated 2x zoom toggle in the default Photo mode. As you would expect, quality is far from ideal. The 2x zoom samples are soft, sometimes grainy, and have no fine detail.
Macro camera
The popular 2MP macro camera makes it to the Galaxy A04s as well, and to be honest, it's all just a numbers game at this point. This camera barely provides any value as it has a low resolution that affects detail, and since it's a tiny sensor, it only works acceptably in optimal lighting conditions. Still, even in good light, photos are dull, contrast is lacking, and the overall level of detail is underwhelming. The lack of autofocus is another big downside.
Low-light photos
Main camera
The low-light photos are okay, considering the entry-level nature of the Galaxy A04s. The photos are well exposed but the HDR processing can't do much to prevent highlights from clipping. Colors and contrast are merely okay. On the other hand, noise is well controlled, and there's a surprising amount of detail.
Unfortunately, there's no Night mode to resort to in difficult lighting conditions. It's probably due to the SoC's limited processing power and ISP capabilities.
And here are photos of our test posters, taken by the Samsung Galaxy A04s. You can see how it stacks up against the competition by comparing directly.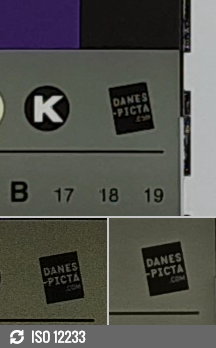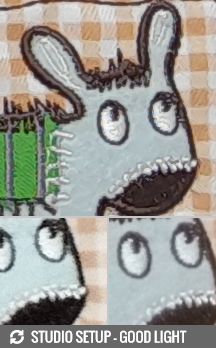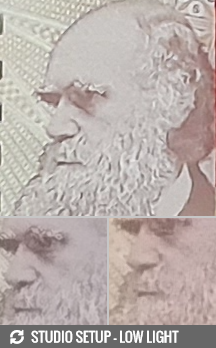 Samsung Galaxy A04s agaianst the Redmi Note 11 and the Poco M4 5G in our Photo compare tool
Selfies
In typical Samsung fashion, there are two toggles on the viewfinder - one for a full-sized 5MP image utilizing the full field of view and a slightly zoomed-in mode that crops from the center of the image and produces approximately 3.6MP images. It's good that Samsung didn't go for upscaling because it would have looked awful to upscale to 5MP. Both modes are comparable in terms of sharpness and detail, though. So it depends on whether you want a bit more FoV or not.
Either way, the photos taken in good lighting conditions look pretty solid for a low-end phone. Colors are lively, the dynamic range is okay for the most part, skin color looks natural, and, as we already said, sharpness is also good.
The portrait mode is rough around the edges and blurs out the main subject's edges. As one would expect, taking photos indoors, where the light isn't as favorable, results in soft and noisy selfies.
Portraits
Portraits are sharp and detailed and offer good color saturation. We were even surprised by how convincing the faux bokeh effect is - the blurred background looks good, and the edge detection is pretty accurate. Due to the limited dynamic range, it pays to pick a scene without drastic light differences.
Video recording
As expected, video capture is capped at 1080p but surprisingly enough, there's no 60fps option either. You can do 720p or 1080p videos at 30fps, and that's it. Once again, the ISP on the Exynos 850 is the limiting factor, as the 50MP sensor can otherwise handle 4K video recording with no problem.
Anyway, the 1080p videos look pretty good here. Sharpness is okay for the Full HD resolution, colors are accurate, the dynamic range is adequate, and there's a minimal amount of noise. You can notice it mostly in areas with uniform textures, such as asphalt or green grass.
Surprisingly, the 2x zoom video mode is pretty decent. Sure, sharpness drops dramatically, but the rest of the strong aspects of the standard 1x Video mode are retained.
There's no EIS even at 1080p, and all your videos will appear extremely shaky, so you'd better keep a steady hand.
Finally, you can compare the Samsung Galaxy A04s video output against other phones we've reviewed in our comparison tool below.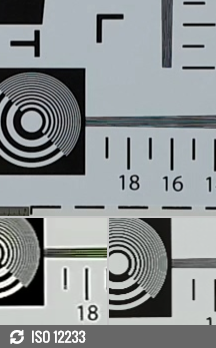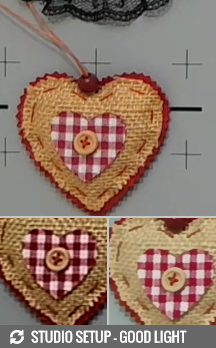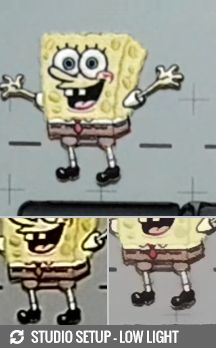 1080p: Samsung Galaxy A04s agaianst the Redmi Note 11 and the Poco M4 5G in our Video compare tool