Potent camera setup with a flagship selfie snapper
The Oppo Reno8 Pro has a solid camera setup, with a particular focus on the selfie experience and video capture, thanks to a dedicated NPU (Neural processing unit). Let's go over the camera hardware first. The main 50MP, f/1.8 snapper on the back uses the Sony IMX766 sensor. It is a 1/1.56" sensor with all-pixel Omnidirectional phase detection autofocus. It's a bit of an older flagship sensor found in a large number of devices, including the Reno7 Pro.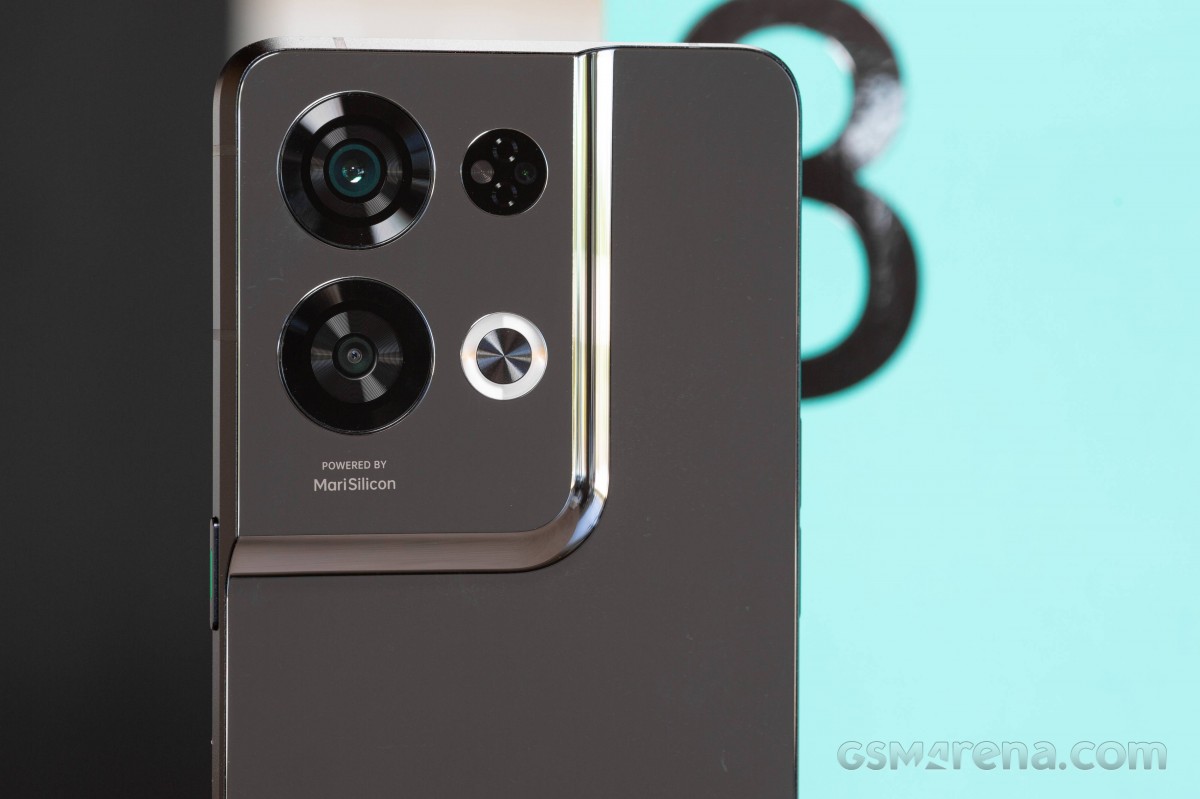 Next, there's an 8MP, f/2.2 ultrawide camera on the back of the Reno8 Pro. It sits behind an f/2.2 lens and, according to our snooping, uses the Sony IMX355 sensor - an 1/4" unit. Last and probably least, the Reno8 Pro also has a 2MP, f/2.4 macro snapper on the back. We believe it uses a GalaxyCore GC02M1 sensor, for what that's worth.
Oppo invested big in the selfie department for the Reno8 Pro. There is a bit 32MP, f/2.4 selfie snapper on the phone. It is based on the Sony IMX709 sensor (1/2.74" size with 0.8 µm individual pixels). It's a Quad-Bayer RGBW sensor complete with autofocus and DOL-HDR. If you've been keeping up with recent Oppo phones, you might remember seeing this selfie camera on the Reno7 and Reno7 Pro and the Find X5 Pro.
We also need to mention the MariSilicon X imaging NPU that is on board the Reno8 Pro. Oppo's own custom part is primarily in charge of video capture on the phone and is responsible for bringing 4K recording to it. MariSilicon X is a 6nm part with up to 18 TOPS of AI computing power that promises to deliver 8db of signal-to-noise reduction to 4K@30fps videos with up to 20 bits of dynamic range. As per Oppo's press materials, MariSilicon X shines in particular in low-light and backlit portrait videos with up to 4 times higher image quality than 1080p and 42.9% better dynamic range thanks to HDR Fusion and AINR algorithms. It also does its work with 11.6 times better power efficiency than the Reno7 Pro. Not too shabby at all.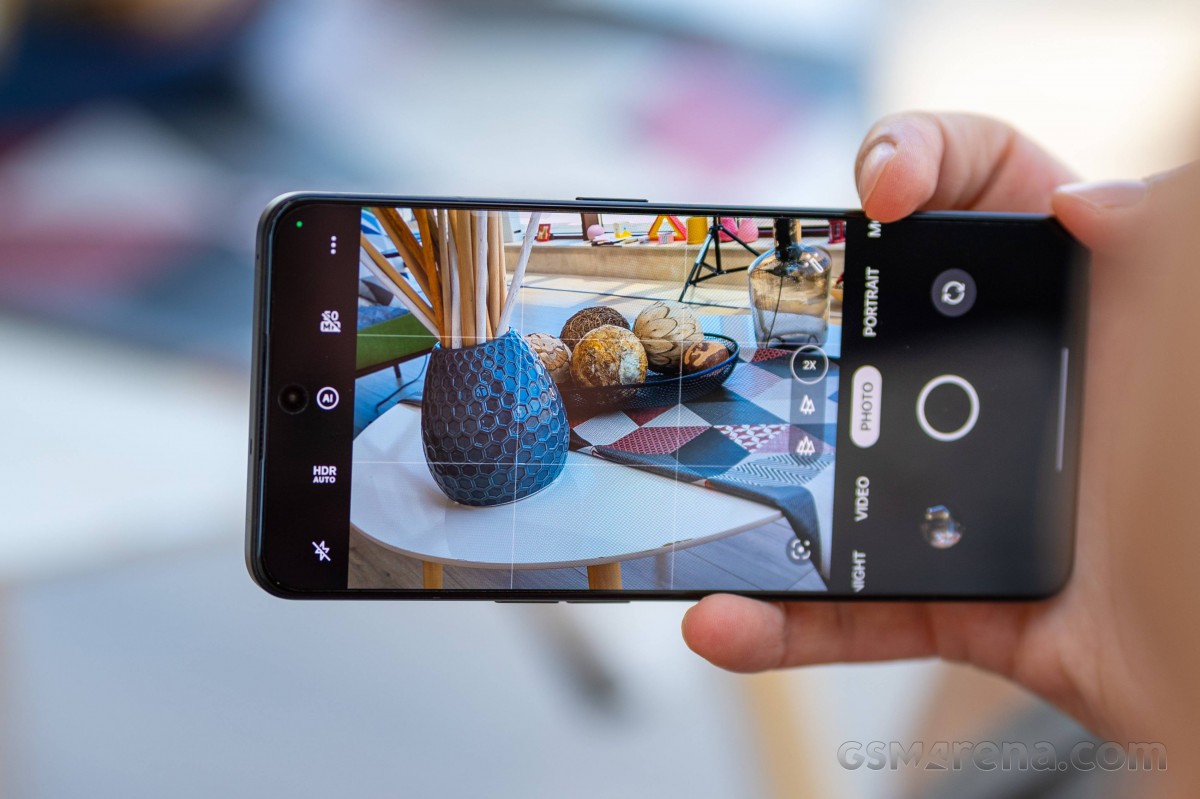 There's nothing too sophisticated about the default camera app - it is similar to what you'd find on any recent Oppo or Realme. The main camera modes are arranged in a typical carousel formation, while the Macro mode is tucked away in the More sub-menu. You will find three toggles on the viewfinder - one for the main 1x mode, one for the 2x zoom, and one for 0.6x ultrawide.
The usual controls for HDR and the AI mode can be found on top of the viewfinder. There is Pro mode for the main camera in the More tab (with shutter speeds all the way to 32s). The Settings menu gives you the standard list of options.
Photo quality
Let's kick things off with the main 50MP camera. It uses a Qual-Bayer pixel arrangement and hence is meant to capture 12.5MP stills by default. There is plenty to like about these - a lot of detail, pleasing true-to-life colors and well-applied sharpening only where necessary.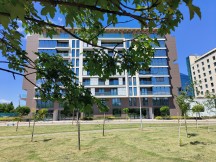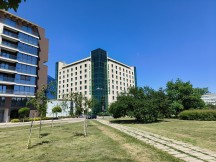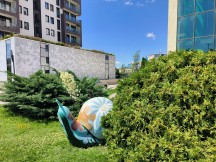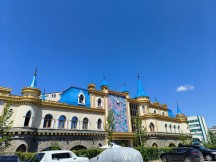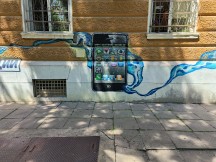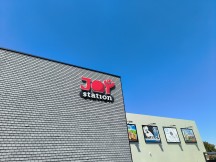 Oppo Reno8 Pro: 12.5MP main camera samples
Shots from the main cam aren't perfect, though. There is a bit more softness than we would have liked visible throughout the frame, particularly near the edges. Dynamic range is decent but far from great, and the same goes for contrast.
All of these samples were captured in the default camera state, which is to say, with Auto HDR enabled and occasionally kicking in without any issues and Ai turned off. Oppo's AI tends to be geared more towards low-light shots, to begin with.
You can capture 50MP stills from the main camera of the Reno8 Pro. In fact, the toggle for that is quite prominent instead of being buried somewhere deep in settings or mode selectors. The Reno8 Pro also does a speedy job of snapping these photos, with a minimal slowdown in capture times. We wouldn't really recommend using the mode, though.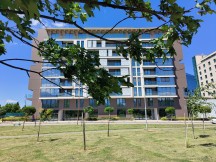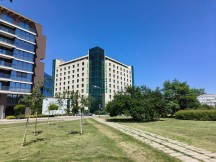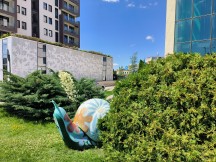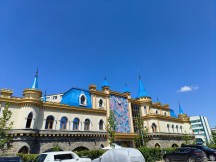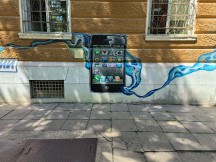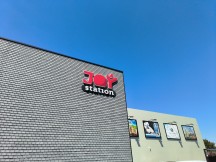 Oppo Reno8 Pro: 50MP main camera samples
While generally decent and passable, these 50MP shots are noticeably softer than their 12.5MP counterparts. Perhaps a lot of that is down to less algorithmic sharpening being applied in processing. Regardless, the difference in the final results is kind of obvious once you start pixel-peeping. Since colors, contrast, and dynamic range remain pretty identical across the two modes, we wouldn't bother with the 50MP one and the drawbacks of large file sizes.
The Reno8 Pro also has an additional separate camera mode called EXTRA HD which captures photos in a whopping 108.5MP. This mode appears to do a bit more sharpening than the 50MP one but with largely similar results in terms of actual detail. We would probably shy away from it as well. If nothing else, it produces even bigger file sizes.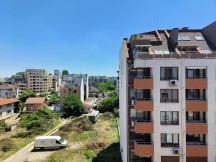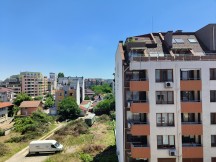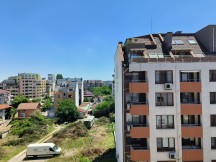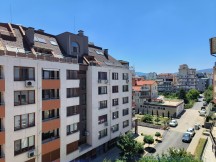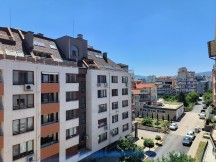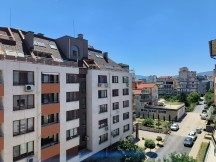 Oppo Reno8 Pro main camera samples: 12.5MP • 50MP • 108.5MP • 12.5MP • 50MP • 108.5MP
You can capture portraits using the main cam. These come out looking fine but not amazing in any way. Most of the time, the subject looks great with pleasant skin tones and plenty of detail. On occasion, the camera did trip up in a weird way that overexposed faces in a very noticeable manner, but that's obviously a bug and not the norm.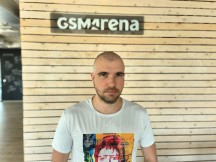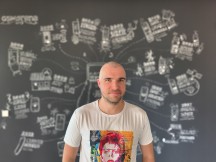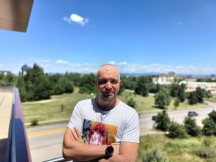 Oppo Reno8 Pro: 12.5MP main camera portrait samples
Subject detection and separation seem nearly perfect, even without a dedicated depth sensor. As for the bokeh, quality is pretty great on average, but some part of the detection or blurring algorithm occasionally gets confused by more complicated patterns like the wooden boards on one of the samples. Nothing too major, though.
Portrait mode works quite well with non-human subjects too.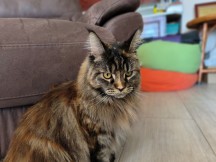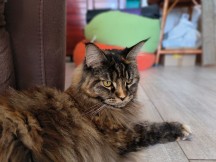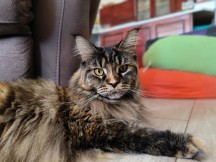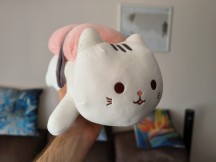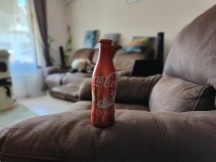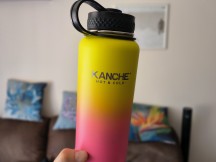 Oppo Reno8 Pro: 12.5MP main camera portrait samples
The Reno8 Pro lacks a dedicated telephoto camera but can still do digital zoom shots. The 2x ones are prominently advertised with their toggle in the camera interface and look quite good.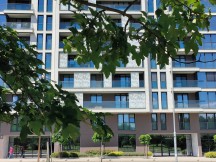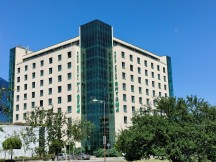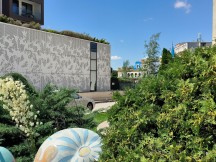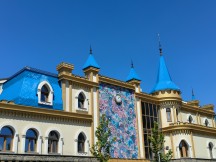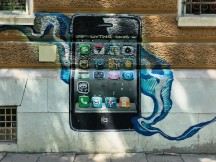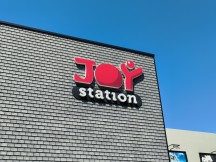 Oppo Reno8 Pro: 12.5MP main camera 2x zoom samples
The overall quality and characteristics are comparable to 1x shots with just a bit more softness, as expected.
Digital zoom on the Reno8 Pro goes up to an overly ambitious 20x on a smooth slider with no obvious stops. We grabbed a few shots just for the heck of it, and we have to say that up to around 10x, they are what we would consider "usable," at least in some sense.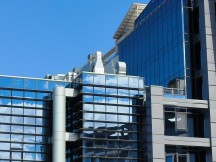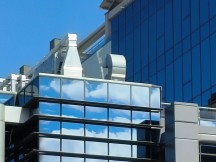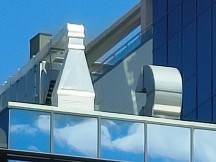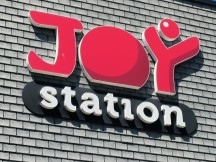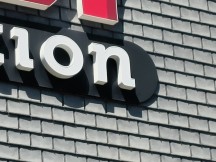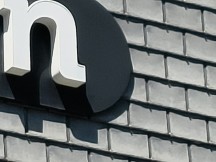 Oppo Reno8 Pro main camera zoom samples: 5x • 10x • 20x • 5x • 10x • 20x
Finishing off the main camera on the Reno8 Pro, here's how it stacks up against the competition in our extensive camera comparison database in both 12.5MP and 50MP modes. Pixel-peep away.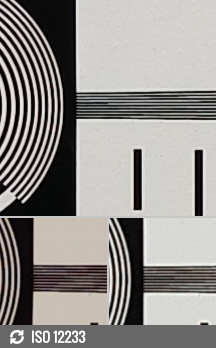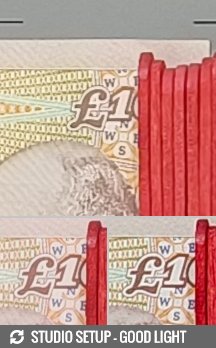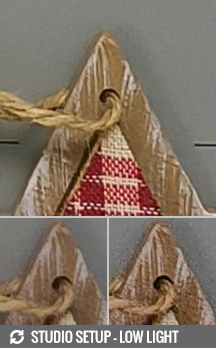 Oppo Reno8 Pro against the Xiaomi 12 and the Oppo Find X5 Pro in our Photo compare tool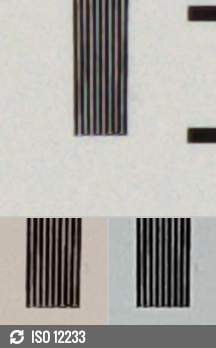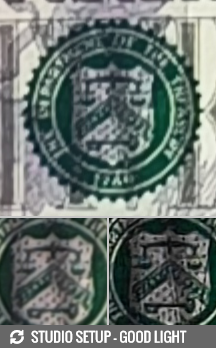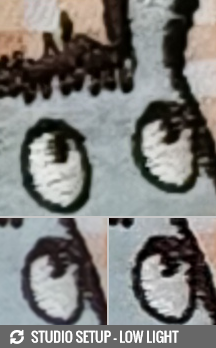 50MP: Oppo Reno8 Pro against the Xiaomi 12 and the Oppo Find X5 Pro in our Photo compare tool
The 8MP ultrawide camera isn't anything to phone home about. It is a bit soft all throughout the frame and quite noisy.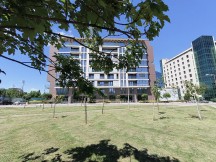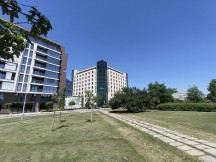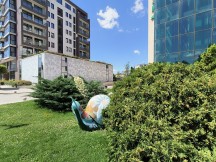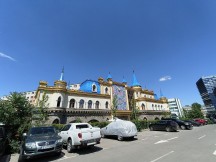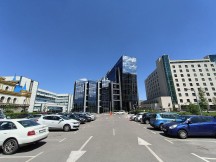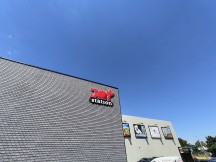 Oppo Reno8 Pro: 8MP ultrawide camera samples
On the plus side, colors look good and are well matched to the main camera, and dynamic range isn't too bad either.
Last and probably least, there is the 2MP macro camera, which is nothing more than a nifty little addition that will probably get very occasional use from most people. It has a fixed focus and a very narrow focal plane, so most of the time, these close-ups are a bit of a chore to get right.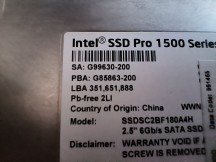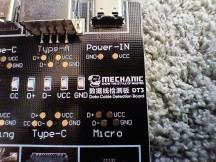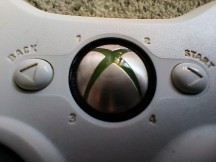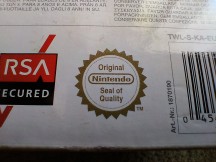 Oppo Reno8 Pro: 2MP macro camera samples
On top of that, the macro doesn't even get that close to its subject. Plus, it is rather dark overall.
Selfies
The selfie camera shoots in the nominal 32MP resolution, and there's no way around it (other than the different aspect ratios that will give you crops from that, but still high-res ones). That's bad in a couple of ways - you don't want to deal with needlessly large files, and there isn't 32MP worth of detail in those shots.
That said, the selfies themselves aren't half bad. In fact, we would even call them rather impressive. They may appear soft-ish on a pixel level, but examining 32MP selfies at 1:1 is missing the point. They have good detail, certainly good enough to look competitively sharp if downscaled to a more sensible 10-12MP. There are also nice colors and a wide dynamic range. But perhaps the most important bit about this camera is its wider-than-most 21mm-equivalent focal length, letting you fit more people or context in the frame. There's also a zoomed-in mode if you prefer your selfies more personal.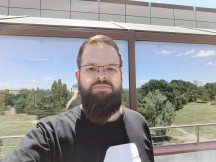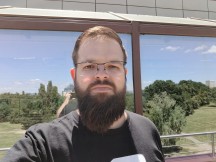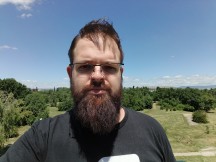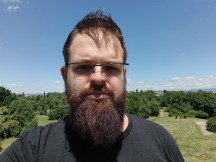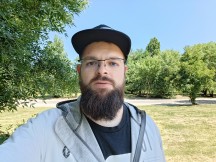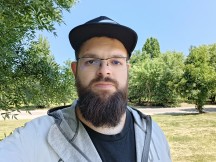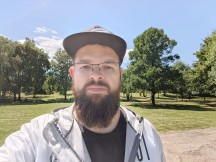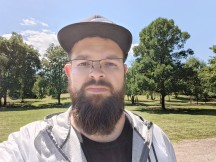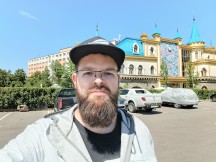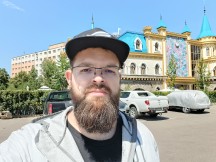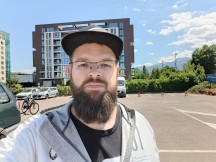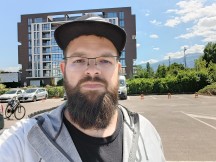 Oppo Reno8 Pro: 32MP selfie camera samples
The 2x zoomed mode is a bit perplexing since it zooms in at a typical arm's length, resulting in uncomfortably close framing. We're not sure why Oppo included it.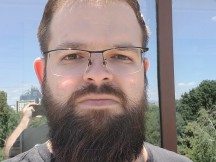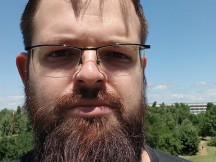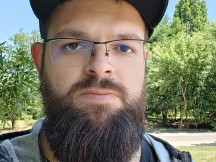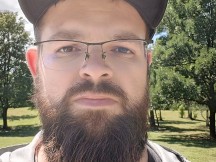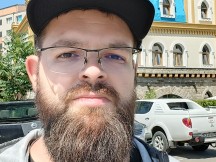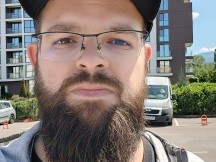 Oppo Reno8 Pro: 32MP selfie camera 2x zoom samples
The Portrait mode does what it promises and makes good faux-bokeh shots. It's prone to small missteps here or there, but we didn't observe outright blunders. The one more substantial flaw is the dialing back of HDR, which may leave you with substandard backlit scenes.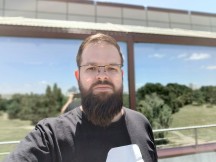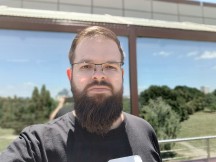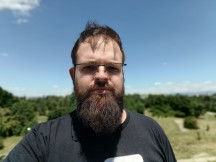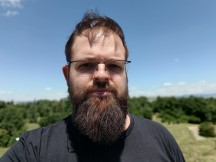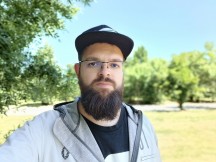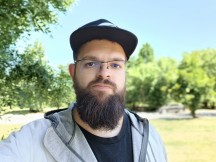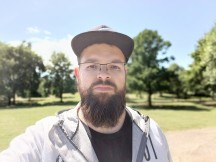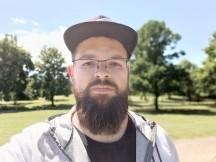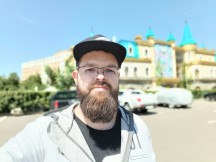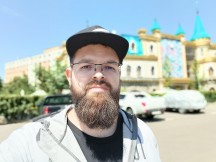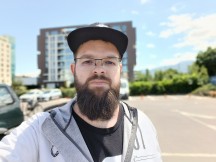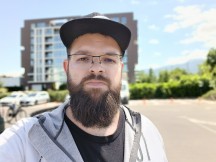 Oppo Reno8 Pro: 32MP selfie camera portrait samples
Video quality
Thanks in part to MariSilicon X, the Oppo Reno8 Pro can shoot up to 4K@30fps on its main camera. The ultrawide is capped at 1080p, as is typically the case. Depending on your preference, you can either capture videos in the default h.264 codec or save some space at the expense of higher compression and use h.265 (HEVC).
Let's start with the main camera. It captures 4K videos in a standard AVC video stream with a respectable 50 Mbps bitrate and a stereo 48 kHz AAC audio stream rolled into a standard MP4 container.
These videos look great with plenty of detail, nice contrast and true to life, even if a bit dull colors.
Here's our standard set of video compare posters as captured by the Reno8 Pro in 4K resolution as well.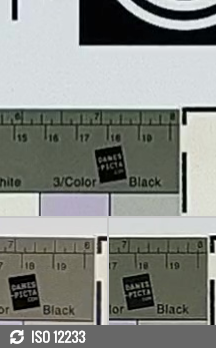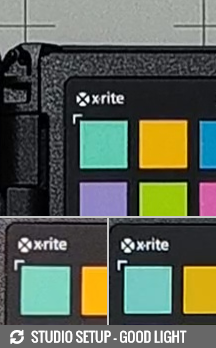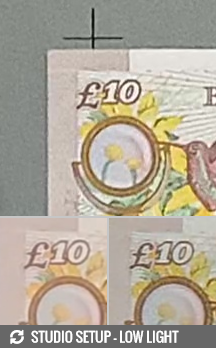 Oppo Reno8 Pro against the Xiaomi 12 and the Oppo Find X5 Pro in our Video compare tool
Just like stills, 2x zoom is prominently advertised for videos with a toggle in the main camera app UI. These look expectedly similar to 1x clips, but noticeably softer with the phony doing its best to compensate and applying strategic sharpening - also in a noticeable manner.
1080p videos from the ultrawide camera hold up pretty well. Detail is plenty for this resolution, there is no noticeable noise in good light and colors are pretty well matched with the main camera. The pallet is a bit duller still, though.
The Reno8 Pro applies some form of always-on EIS to both its main and ultra-wide cameras. It does a pretty good job of smoothing out most shakes and bumps in the footage. Beyond that, there is a dedicated stabilization mode that works by taking footage from the main camera, stabilizing it further and capping it at 1080p.
You can judge for yourself, but we don't think the extra stabilization is worth the quality downgrade and the substantial cut-away from the framing.
Selfie video from the 32MP cam is unfortunately limited to 1080p. It looks decent but largely unimpressive. Detail and colors are good, but dynamic range is a bit of an issue. Having autofocus is expectedly a great experience for video too.
Frankly, Reno8 Pro falls a bit short of our initial expectations as a vlogging cam, given its potent selfie camera hardware. It's still decent but largely unimpressive. On a positive note, you can also get stabilization to work on the selfie cam. Unlike the main and ultrawide cams, there is no EIS by default. You have to manually toggle it and take the rather substantial hit to the viewfinder size. At least the EIS itself works well enough.
Low-light camera quality
The main 50MP camera captures impressively clean low-light shots. There is a high level of detail in the frame backed up by competently-executed sharpening to make up for any deficiencies. Colors are good and generally true to life. There is almost no noise on surfaces. Dynamic range is decent but not stellar.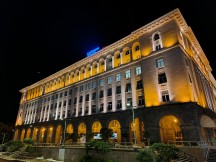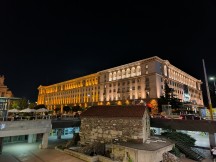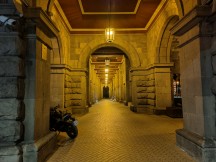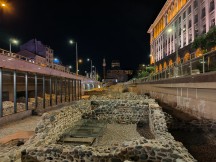 Oppo Reno8 Pro: 12.5MP low-light camera samples
The Reno8 Pro has automatic night mode as well as a manual one as a separate entry in the mode selector. The difference between the two is generally minimal. The automatic night mode already triggers when it needs to and increases capture times, with photo stacking accordingly.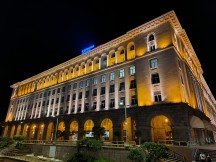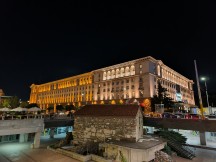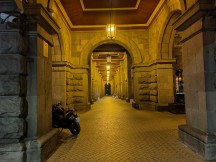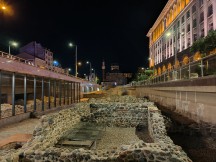 Oppo Reno8 Pro: 12.5MP night mode camera samples
Manual night mode makes a bit more sense when shooting 2x zoomed shots in low light. Auto night mode tends to trigger less frequently in this mode frequently, resulting in pretty soft and even blurry shots.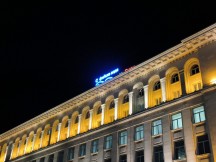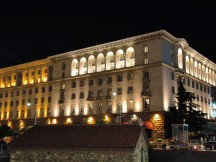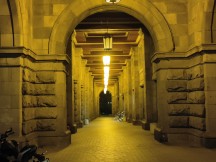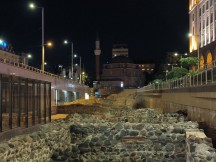 Oppo Reno8 Pro: 12.5MP low-light 2x zoom camera samples
Night mode handily deals away with the general softness.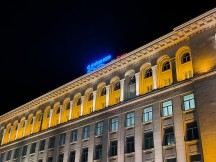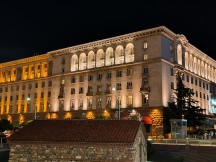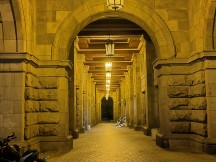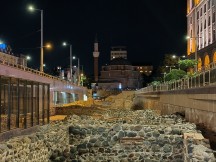 Oppo Reno8 Pro: 12.5MP night mode 2x zoom camera samples
The ultrawide camera does decently-well in low-light. As good as one can expect from the hardware at hand. Still, these shots are pretty soft.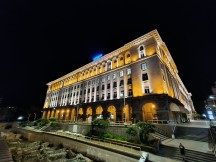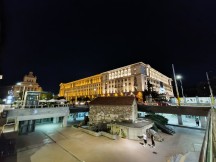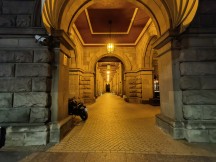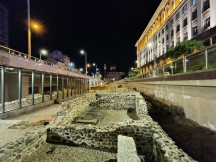 Oppo Reno8 Pro: 8MP low-light ultrawide camera samples
The ultrawide already uses automatic night mode nearly constantly in low light, which in turn means there is little need to manually toggle the mode.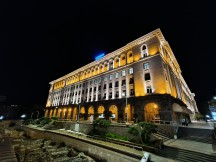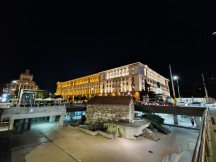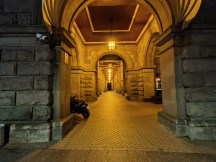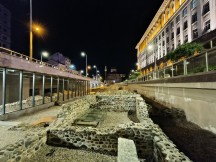 Oppo Reno8 Pro: 8MP night mode ultrawide camera samples
The Reno8 Pro maintains a strong selfie game in low-light. Detail is plenty, and skin surfaces look impressively detailed and well textured. The Reno8 Pro has a screen flash effect for selfies that is set to auto by default and does help to brighten up the face a bit.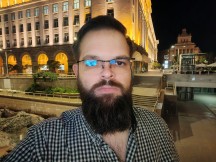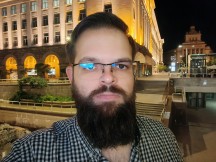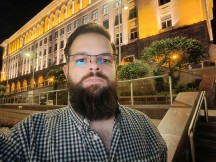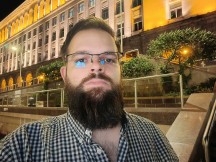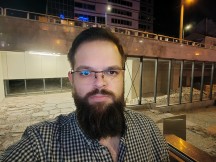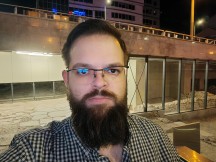 Oppo Reno8 Pro: 32MP low-light selfie camera samples
The manual night mode is also available for the selfie camera, but with no obvious benefit over the already enabled auto night mode.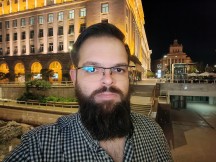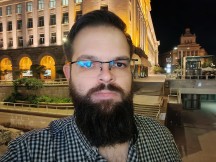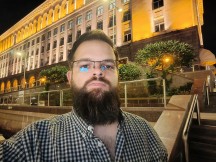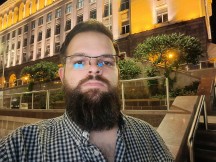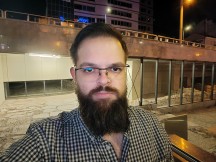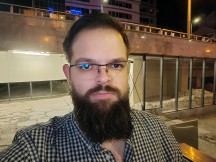 Oppo Reno8 Pro: 32MP night mode selfie camera samples
Moving on to low-light video capture, the Reno8 Pro's main camera does great. These 4K clips have great detail, nice colors, and dynamic range. Light sources are well handled and contained. There is a slight bit of noise visible on some surfaces, but it's hardly an issue.
Enabling the Reno8 Pro's Ai mode for video capture presumably kicks the custom NPU into a higher gear, and the results are indeed noticeable, even if not radical in intensity. Surfaces look a bit cleaner with less noise, colors a bit more saturated, and most lines sharpened slightly.
The ultrawide camera mostly fails to impress in low light. It still captured decent 1080p videos, though.