Design
Oppo clearly put a lot of effort into designing the Reno8 Pro. Whether you personally find it attractive, there was obviously some work put into this particular aesthetic. Enough to make it distinctive, at the very least.
Going around the office, it seems that opinion is very much split on whether the look is "pretty" or not. A few of our team members find the extra big rims around the cameras and their general positioning and symmetry a bit off-putting and reminiscent of a "bug face".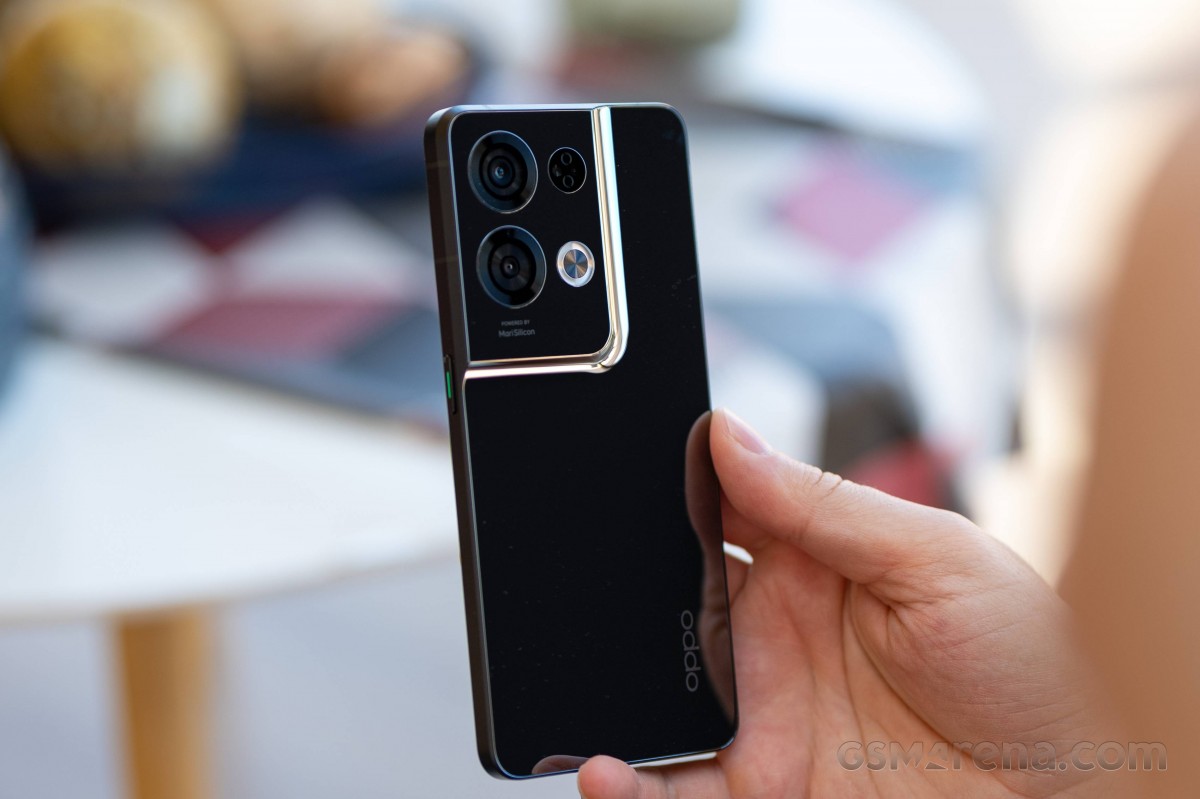 This reviewer personally finds the Reno8 Pro quite appealing. There is just something about the flat, iPhone-like sides, back and front, combined with chamfers near the outside edges of the camera island and gentle sloping curves on the inside edges.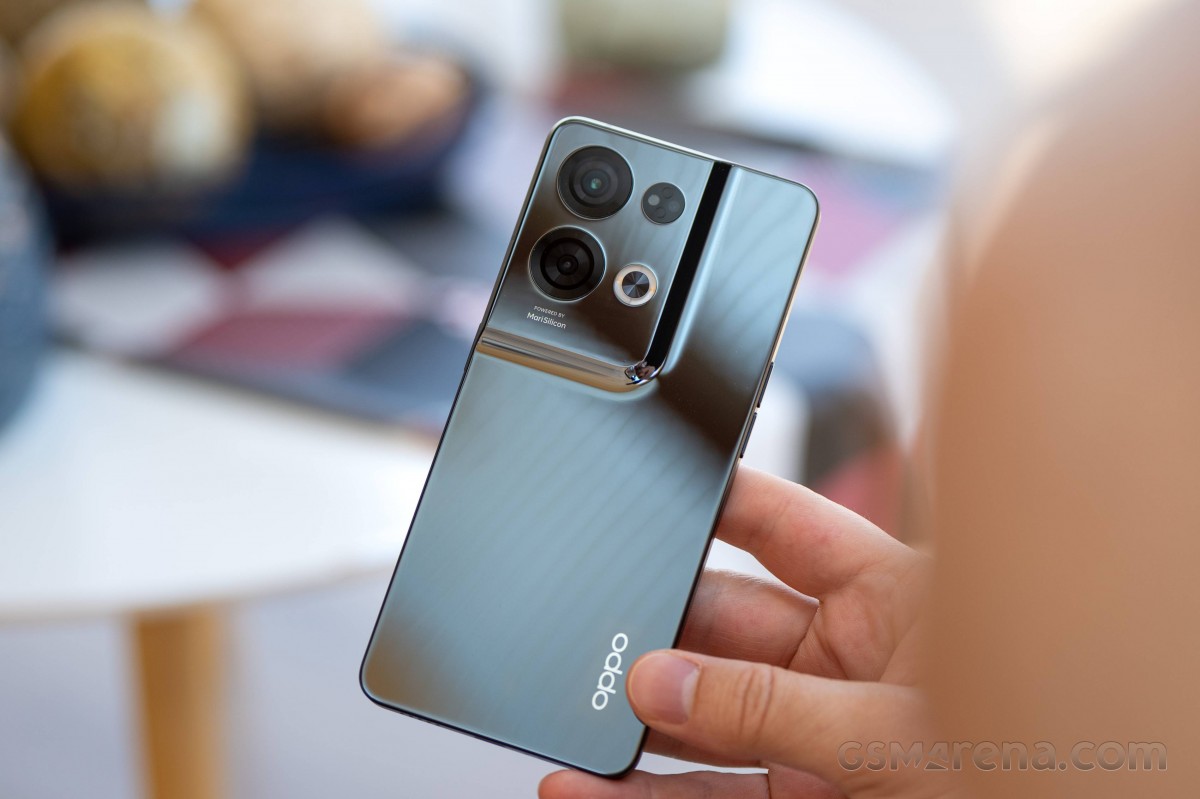 Our review unit has an incredibly glossy and shiny black finish on the back. It almost looks like a ceramic countertop and retains grease and other dirt accordingly as well. When you do wipe it down, however, the mirror surface looks truly stunning in person. This is the Glazed Black variant. Another Glazed Green is also on offer.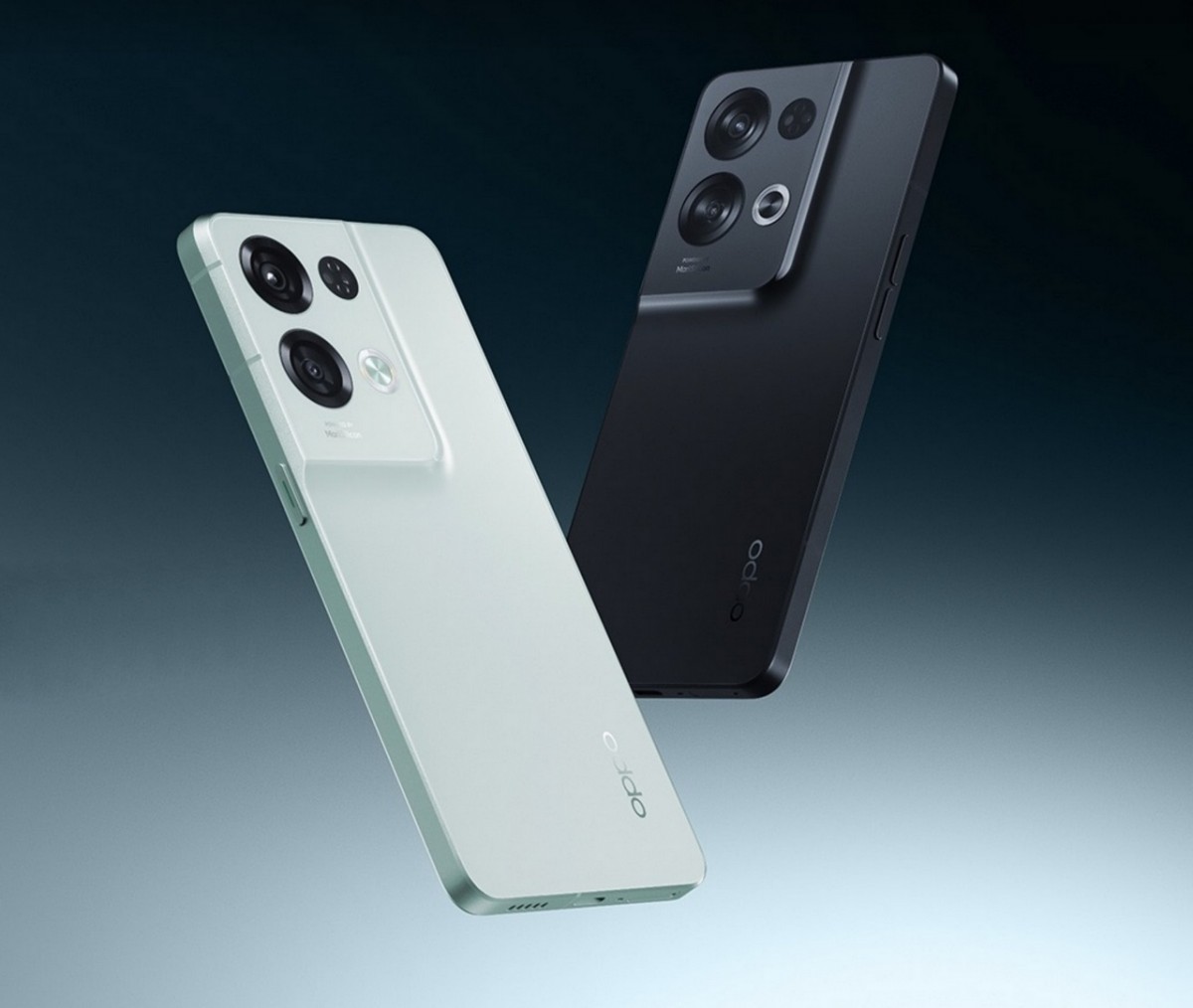 Measuring 161.2 x 74.2 x 7.3 mm, the Reno8 Pro is also surprisingly thin in person. Not uncomfortably so, though, still with plenty of room left for decent size side buttons. It tips the scale at 183 grams, which is perfectly reasonable for a phone of its size.
Oppo pretty much nailed the phone's weight distribution in hand, which is great to see.
Build quality and materials
While looks are subjective, it is undeniable that the Reno8 Pro is very well made. It both looks and feels premium in every aspect. Oppo employed a standard "glass sandwich" construction here. The middle frame is made from some sort of sturdy aluminum blend, with the front and back glass panels bolted to it on either side.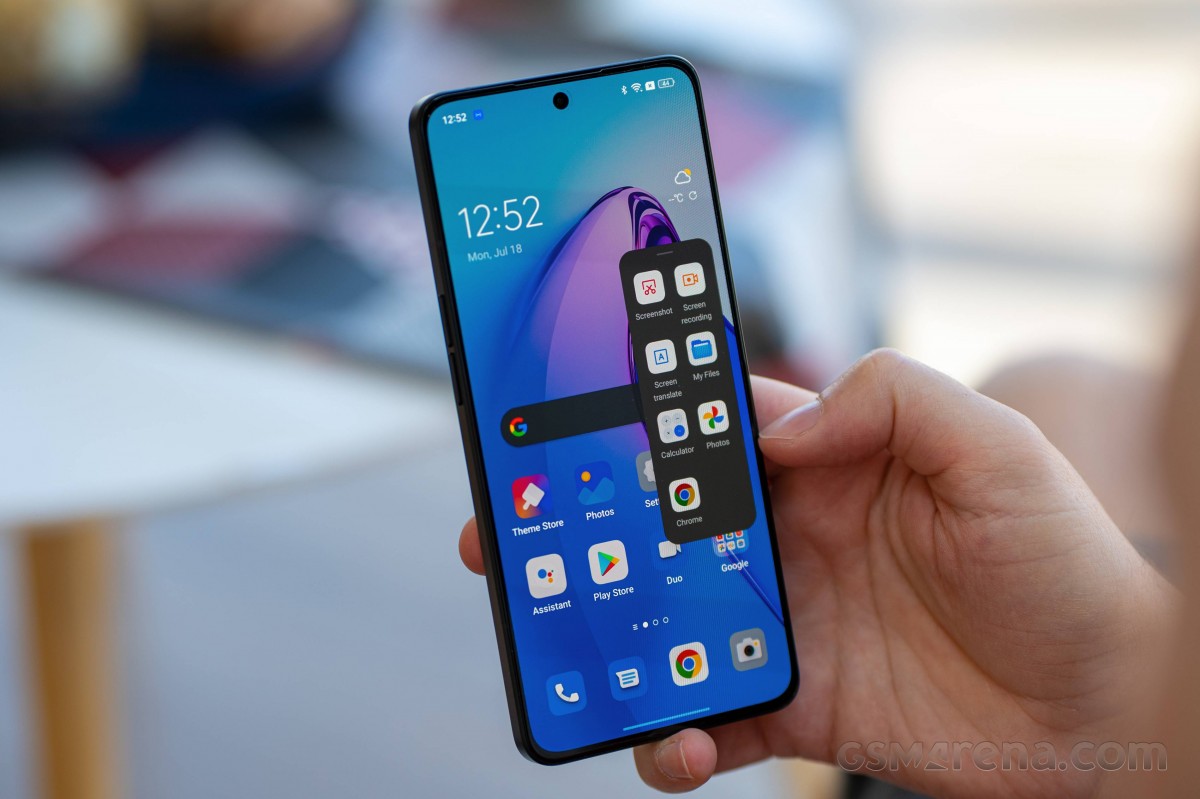 There is absolutely no flex to the chassis whatsoever, and neither the back nor the front has that pesky "hollow" feel to them that you sometimes find on cheaper devices. Both the front and back glass surfaces are very slippery, though.
In terms of materials, the front is covered with Gorilla Glass 5, which is still a great choice while not the latest and greatest Corning has to offer. There is a factory pre-applied screen protector on top of that, too.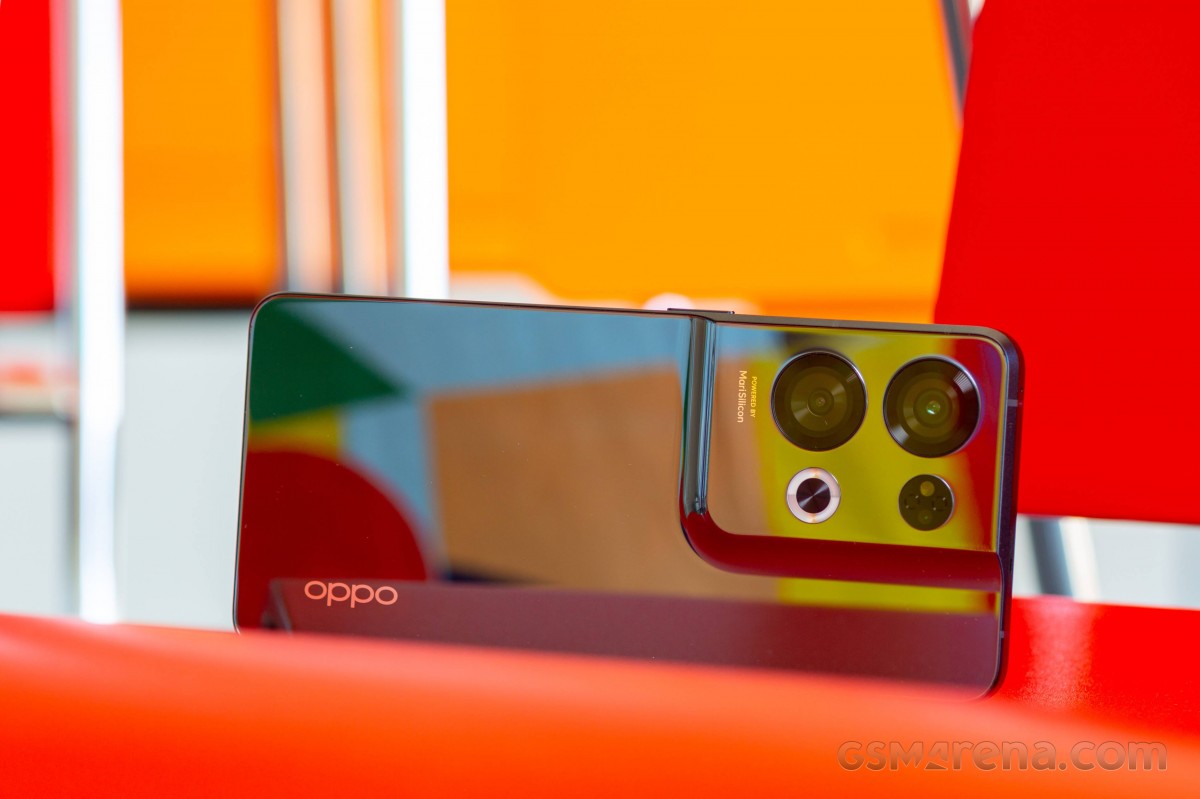 The back side is also made of glass, though Oppo isn't exactly specifying anything about its rigidity, which is a bit of a bummer. Speaking of which, so is the lack of any formal ingress protection on the Reno8 Pro.
Controls, sensors and connectivity
The Reno8 Pro has what we would call a standard control set and layout. All three of its buttons are nice and big - easy to feel out, particularly the power button, with its little recessed bit and color accent.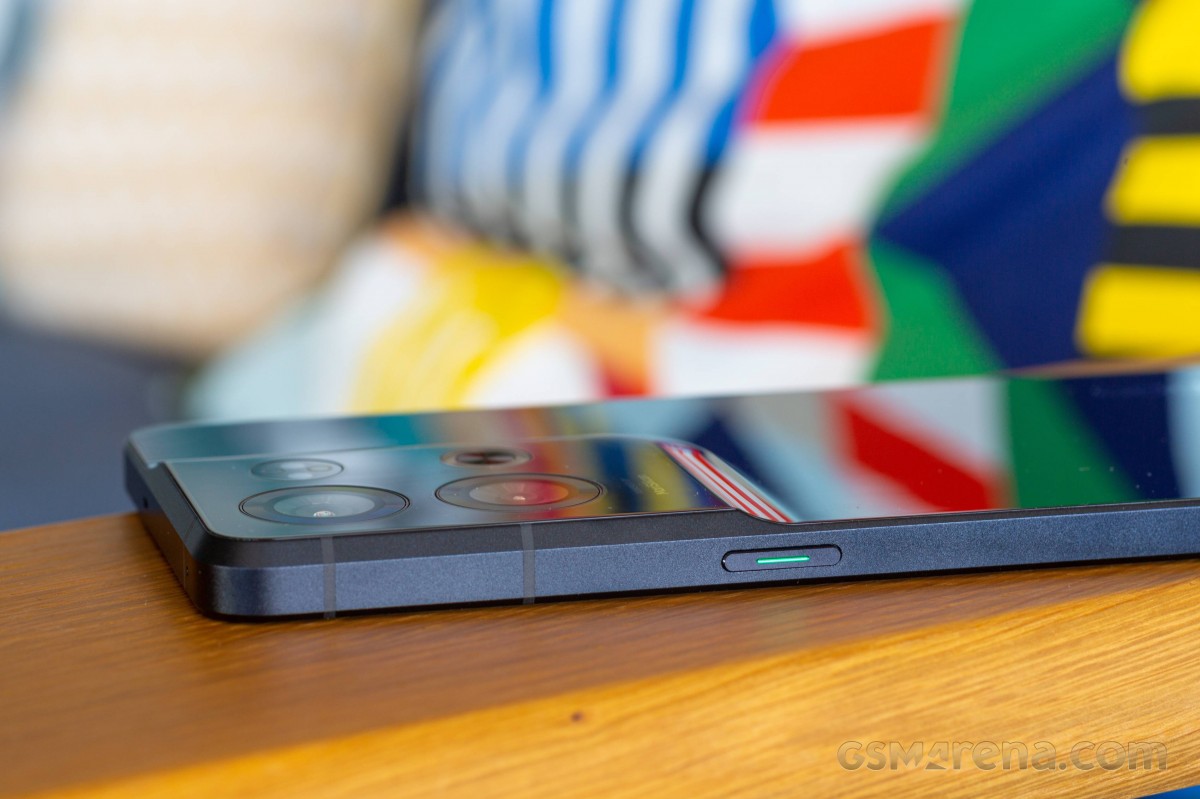 They feel decent enough in terms of travel and tactile feedback but could also be better. Not exactly "clicky", but not "mushy" either. Just somewhere in the middle, deserving of a passing grade.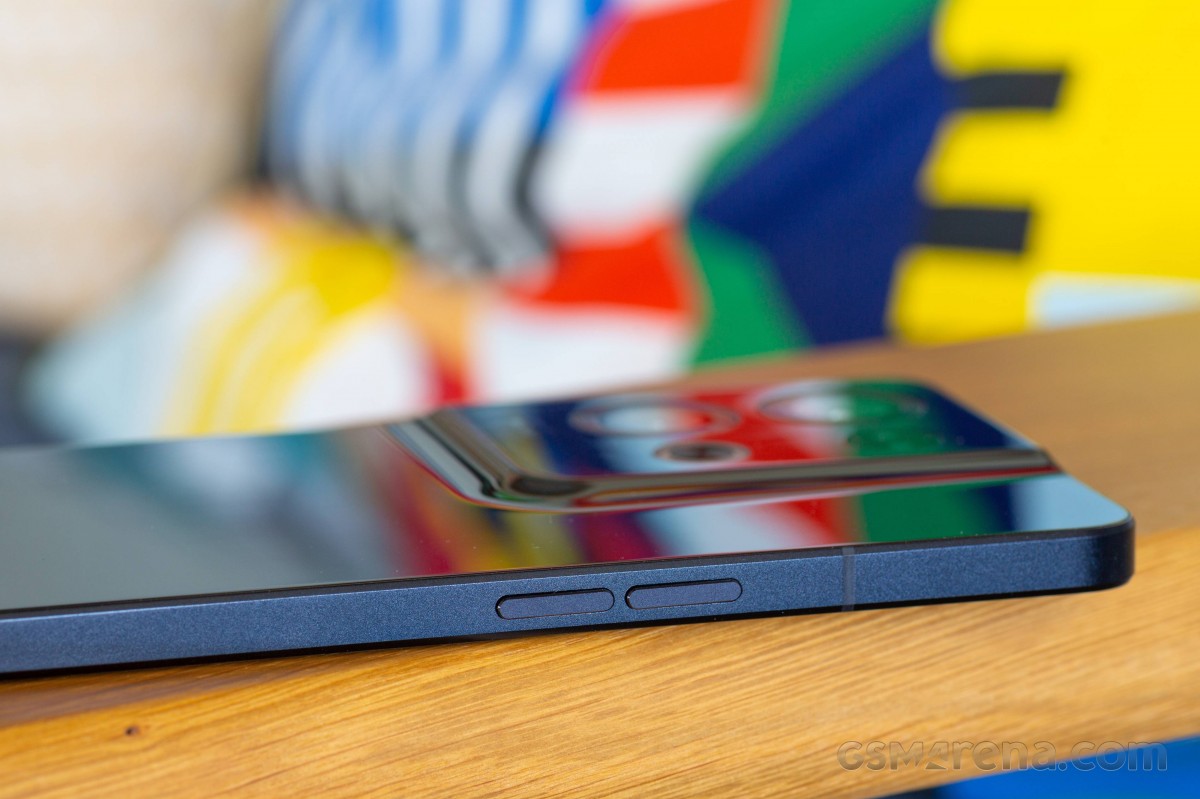 The top of the Reno8 Pro is almost empty sand for two microphone holes. If we are counting correctly, that means that the mic array consists of three distinct microphones, which should help with overall audio capture quality for both calls and video recording.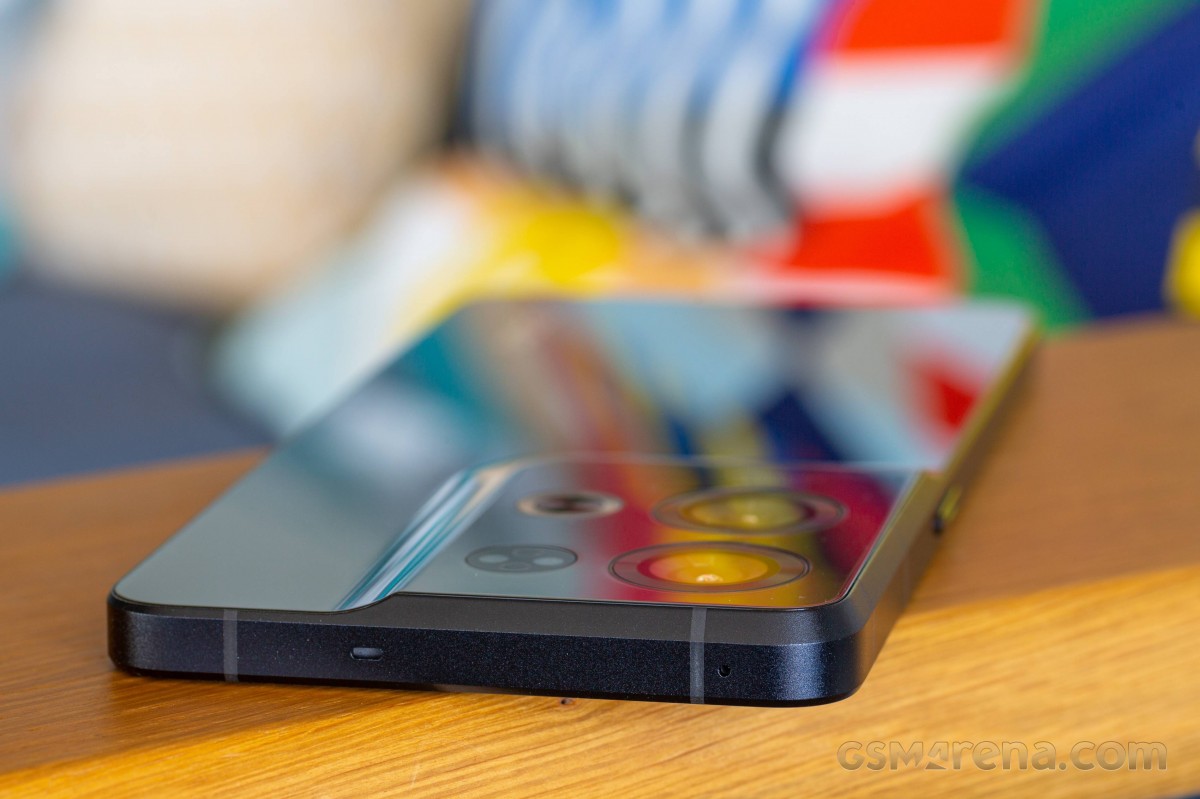 The Reno8 Pro has an in-display fingerprint reader. Nothing too fancy, just a solid standard-size optical reader. It is reasonably speedy and quite dependable. No complaints there, but nothing to phone home about either.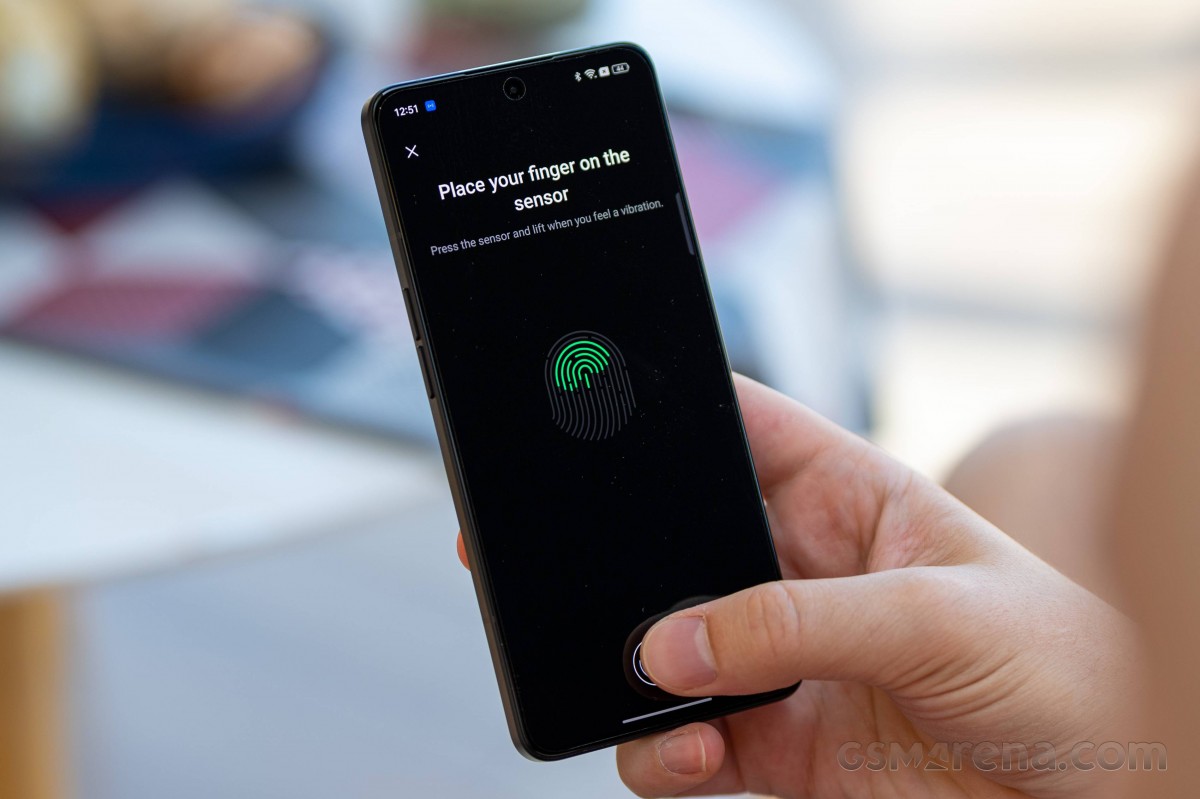 This is a good spot to talk about sensors. We are happy to say that the Reno8 Pro packs a decent set, with no notable omissions or virtual substitutions. There is an accelerometer and gyroscope combo (icm4263x), a gravity sensor and a magnetometer, a proper proximity sensor (stk32600) and a light sensor (OPLUS Fusion Light Sensor).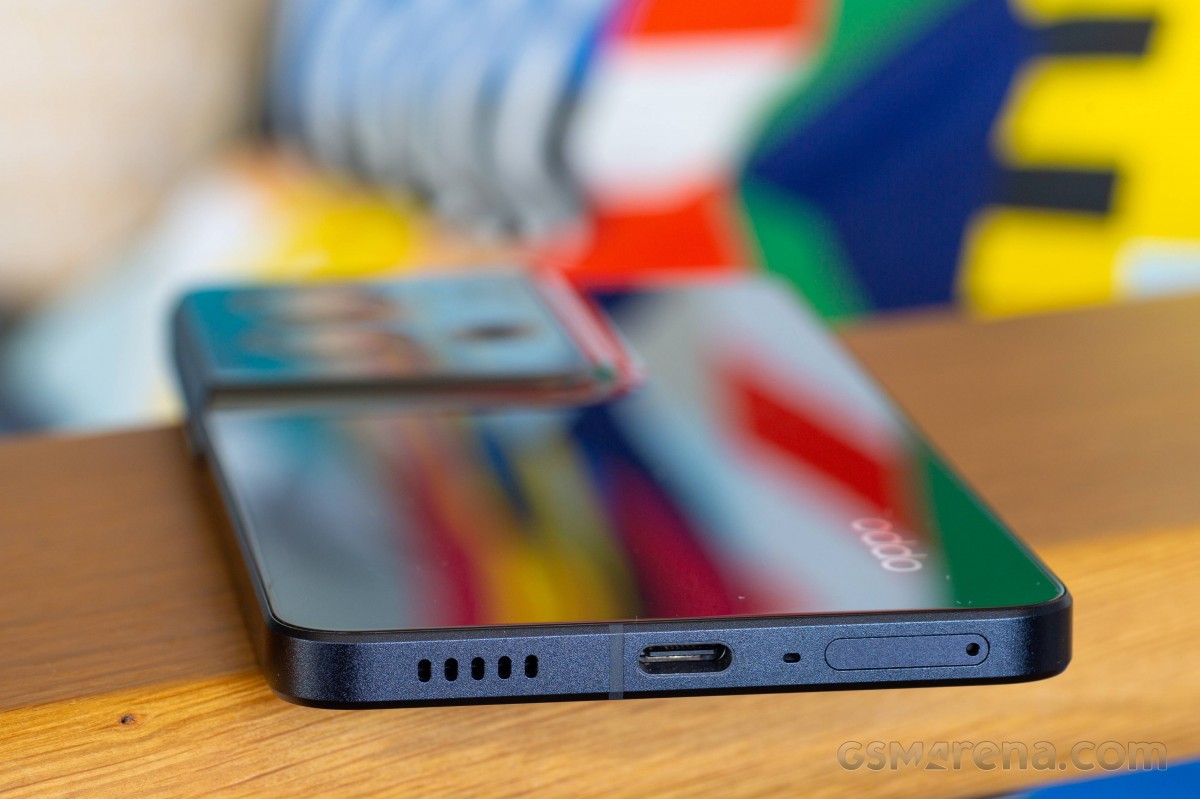 In terms of physical connectivity, the Reno8 Pro has its Type-C port. It is wired for USB 2.0 data transfer, which tops out at a theoretical 480 Mbps maximum. There is USB Host functionality enabled, but nothing fancier beyond that - no video output or anything of the sort.
The Reno8 Pro is a dual SIM (dual nano SIM) 5G device with SA/NSA support. For wireless, it has dual-band Wi-Fi 6/ax, as well as Bluetooth 5.3 with Bluetooth LE and aptX HD support. The Reno8 Pro also has a dual-band GPS receiver with GLONASS, BDS, GALILEO and QZSS support.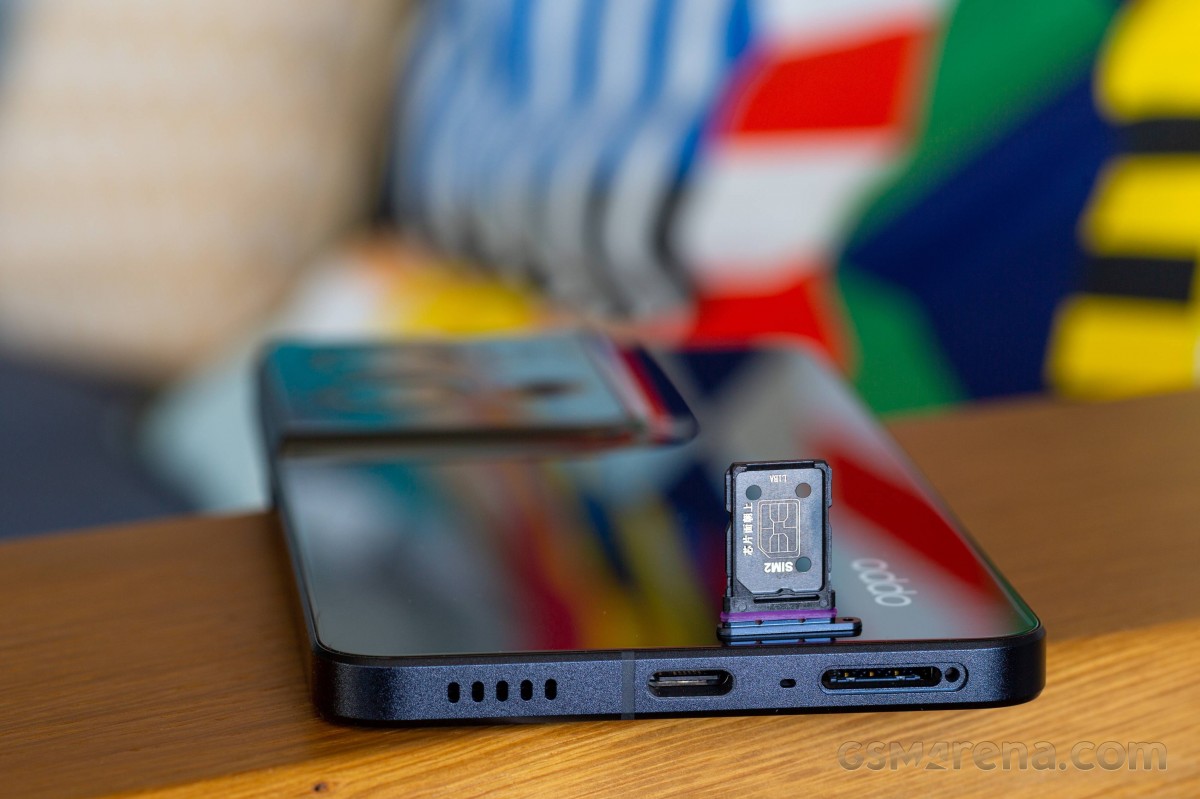 Finishing off the connectivity tour, the Reno8 Pro has NFC. There is no 3.5mm audio jack and no FM radio on board, though.