Basic triple camera setup
The Oppo Reno7 Lite 5G technically has a triple camera setup on the rear. Once you get down to it, though, it actually just has the one "usable" camera, supplemented by two 2MP snappers. That's rather basic nowadays, and we'll be docking some points in the camera department. Most manufacturers at least throw in an ultrawide.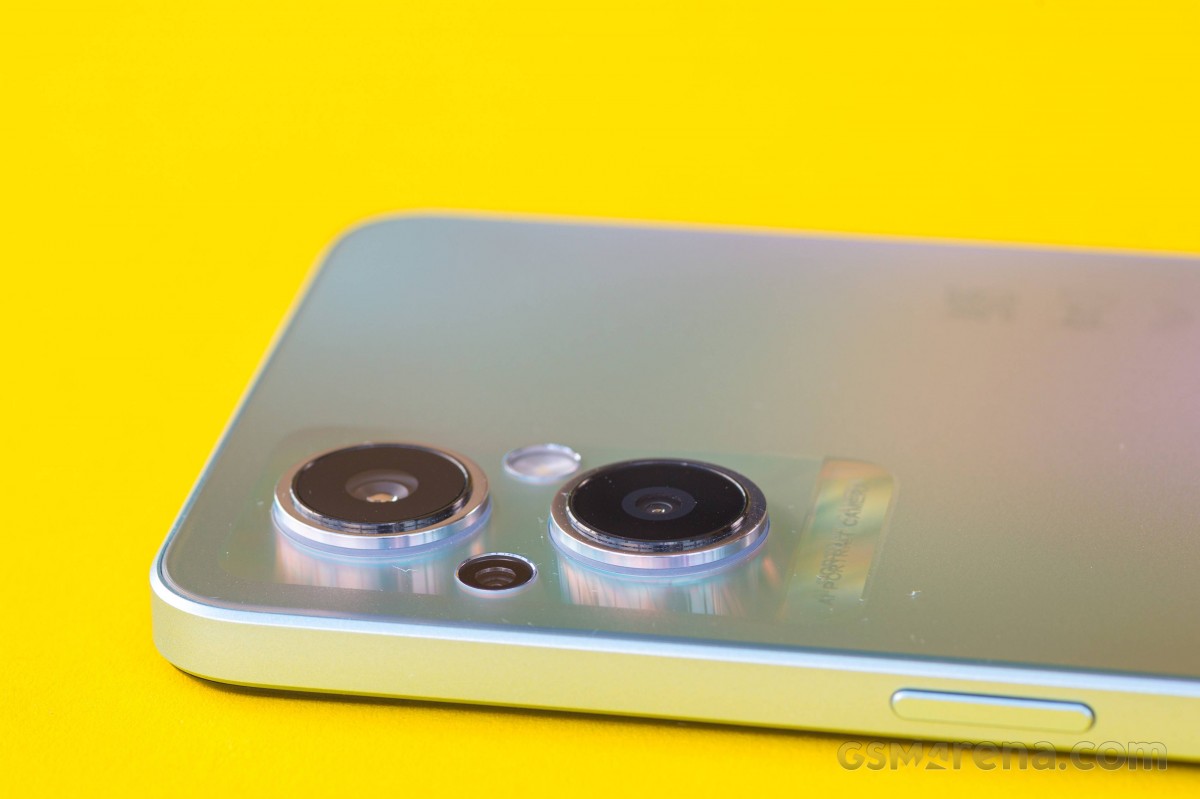 The main camera on the Reno7 Lite 5G is a 64MP Quad-Bayer f/1.7, 26mm unit with PDAF. Nothing too fancy. It is based on the OmniVision OV64B sensor, which has a 1/2" optical format and 0.7µm individual pixels.
The two 2MP supplementary snappers both have an f/2.4 aperture and are meant to be a dedicated macro camera and a depth sensor. According to what we found digging around in the phone's config files, both are based on GalaxyCore GC02M1 or GC02M1B sensors. These have a 1/5" optical format and 1.75µm individual pixels. Both are expectedly fixed focus units.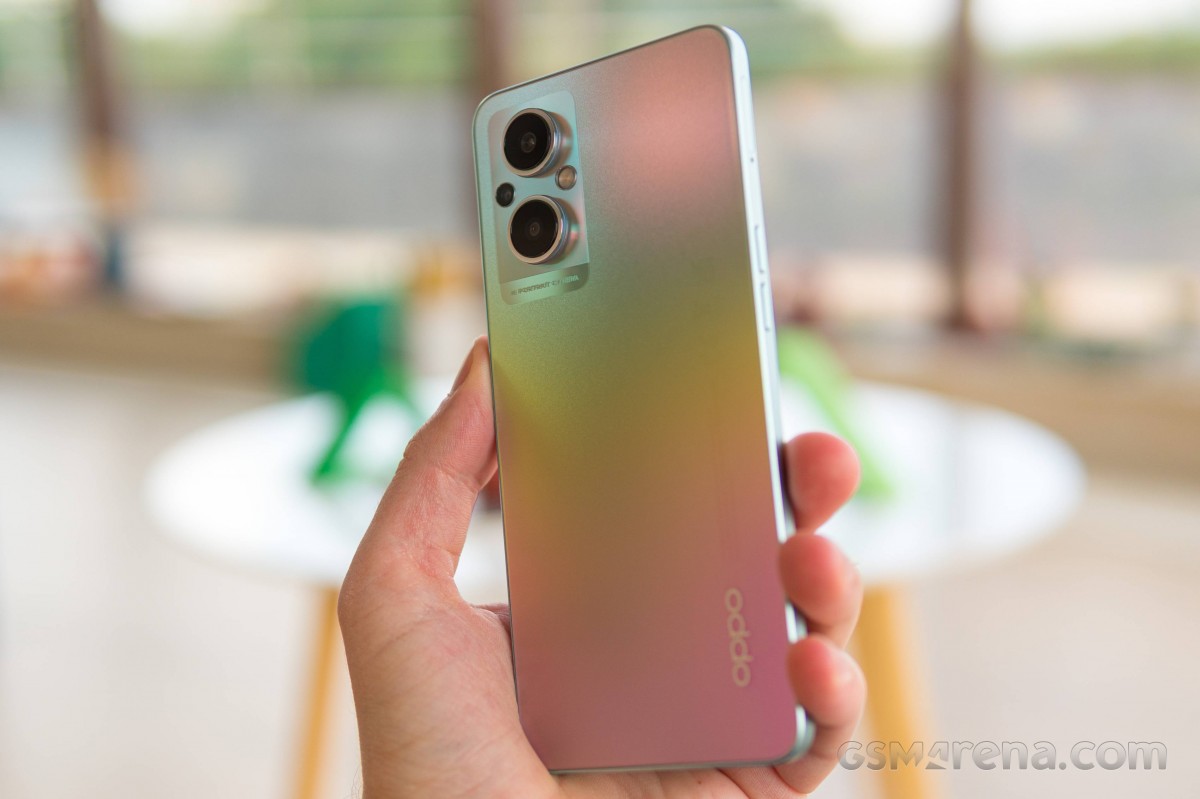 We had a bit of a harder time tracking down the sensor behind the 16MP, f/2.4, 1.0µm selfie camera, but best we can tell, it's either a Sony IMX481 or an OmniVision OV16A1Q. Regardless, it's another fairly basic camera with fixed focus and no other bells and whistles.
Straight off the bat, we have to note that one of the main camera limitations on the Reno7 Lite 5G comes from its Snapdragon 695 chipset and, particularly, its limited DSP. Video capture is capped at 1080p on any of its cameras, which is pretty bad on a 2022 mid-ranger.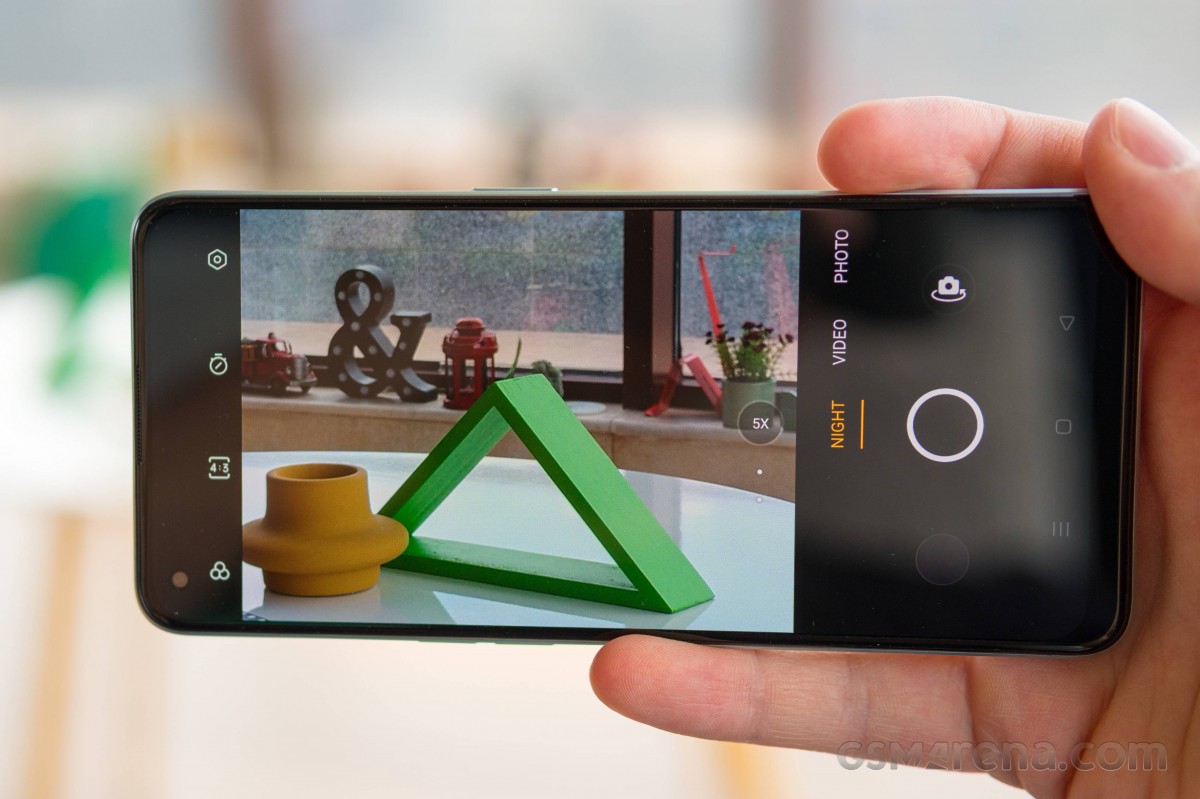 There's nothing too sophisticated about the default camera app - it is similar to what you'd find on any recent Oppo or Realme. The main camera modes are arranged in a typical carousel formation, while Macro mode is tucked away in the More sub-menu. You will find three toggles on the viewfinder - one for the main 1x mode, one for the 2x zoom, and one for 5x. Both of these are entirely digital zoom, of course.
The usual controls for HDR and the AI mode can be found on top of the viewfinder. There is Pro mode for the main camera in the More tab (with shutter speeds all the way to 32s). The Settings menu gives you the standard list of options.
Photo quality
The primary camera on the Oppo Reno7 Lite 5G saves 16MP by default, and those are great. There is a lot of resolved detail. The noise is incredibly low. The colors are true to life, perhaps sans the slightly boosted greens, and the dynamic range is often outstanding. We shot with Auto HDR, though the HDR triggered only for one scene.
The main camera of the Reno7 Lite 5G snaps excellent photos, and most users will be happy with them.
The contrast is alright. The noise reduction could have been a notch gentler as it is probably responsible for the painting-like look of people and cars. The rendering is good, though the sharpening across the foliage is sometimes a bit excessive.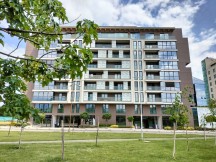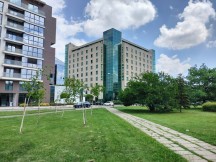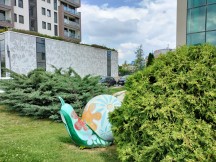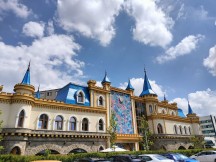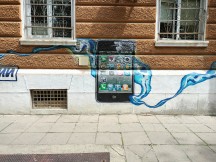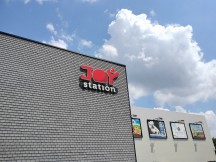 Oppo Reno7 Lite 5G: 16MP main camera samples
You can set the Reno7 Lite 5G to shoot in high-res 64MP mode. You end up with slightly longer capture times and significantly larger stills with slightly better finer detail. But you really need to pixel-peep in order to pick up the differences.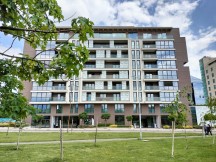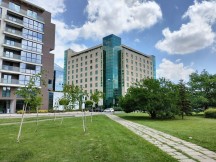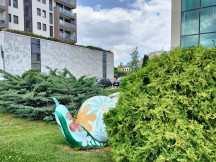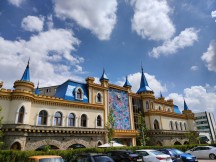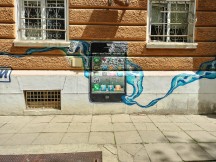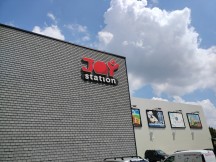 Oppo Reno7 Lite 5G: 64MP main camera samples
At a glance, one might even say that the regular 16MP shots look sharper mostly due to the more in-depth and aggressive processing and sharpening applied to these shots. Since the differences are there, even if hard to pick out, we're going to leave this one up to personal preference and willingness to deal with big file sizes.
There are quick toggles for 2x and 5x zoom in the camera UI. In the absence of a telephoto snapper, both of these zoom levels are digital and achieved via cropping from the main cam. Luckily there is plenty of resolution there to go around, and at both zoom levels, photos come out looking surprisingly clean and detailed.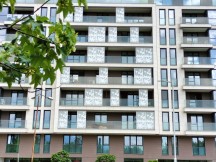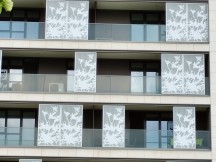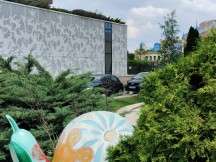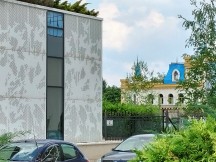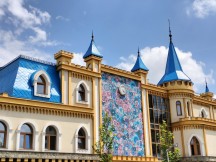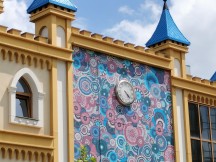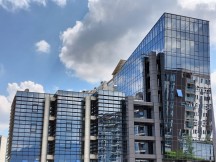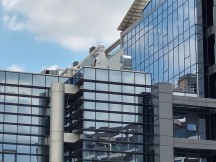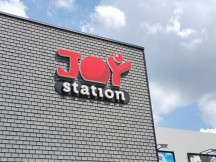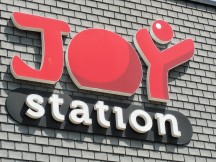 Oppo Reno7 Lite 5G: 16MP main camera zoom samples (2x and 5x)
The main camera can also capture portraits, and these generally look great. The detail is plenty. Skin texture and tone are pleasant, and subject detection and separation are precise. We also like the convincing look of the background bokeh.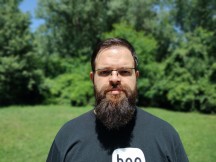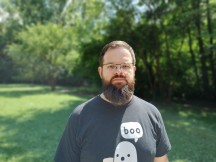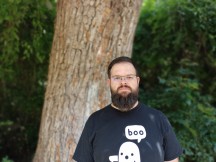 Oppo Reno7 Lite 5G: 16MP main camera portrait samples
The phone struggles quite a bit more with portraits of non-human subjects, and it takes some fiddling to actually make the algorithm cooperate and pick up the subject in the frame. Once that happens, however, you can expect some decent results.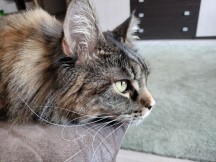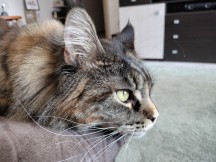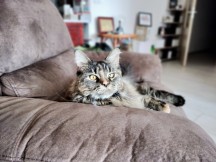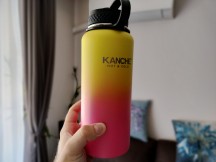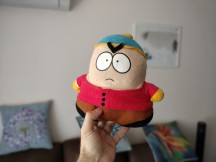 Oppo Reno7 Lite 5G: 16MP main camera portrait samples
Here's how the Reno7 Lite 5G stacks up against competitors in our vast photo comparison database. We made sure to include samples at both 16MP and 64MP. Feel free to pixel-peep away.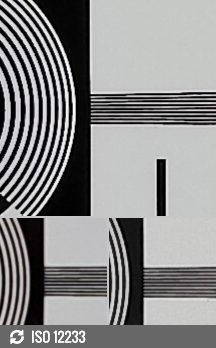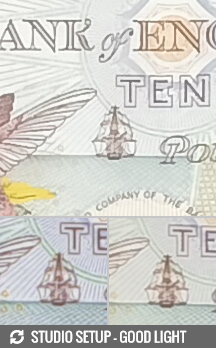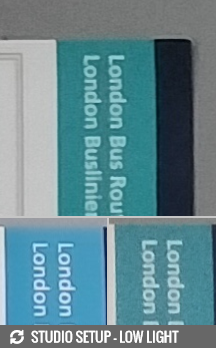 Oppo Reno7 Lite 5G against the Samsung Galaxy A53 and the Realme 9 Pro in our Photo compare tool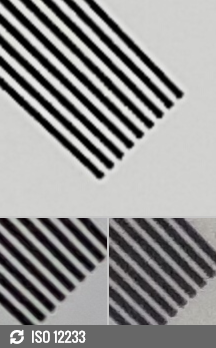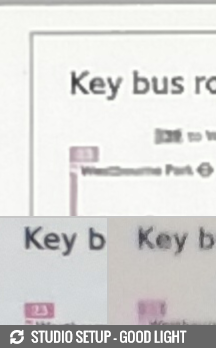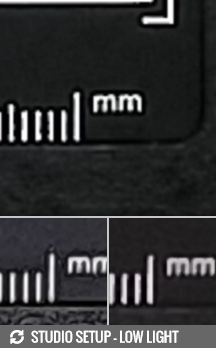 64MP: Oppo Reno7 Lite 5G against the Samsung Galaxy A53 and the Realme 9 Pro in our Photo compare tool
Moving on to other cameras on the Reno7 Lite 5G, there aren't actually all that many to cover. The 2MP dedicated macro cam can only be described as decent. Straight off the bat, it is a bit lacking both in terms of resolution and aperture, so we can't expect any miracles.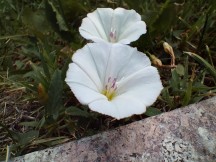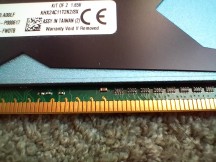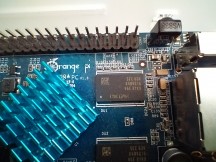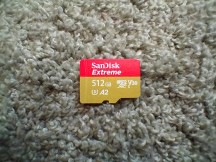 Oppo Reno7 Lite 5G: 2MP macro camera samples
Turns out that this fixed focus snapper is also fiddly when it comes to focusing distance. The focus sweet spot lies within a shallow area 4 cm away from the camera, and that's really not that close. We give it a passing grade.
Last but not least, the 16MP selfie cam offers a solid overall experience. It captures a decent amount of detail with pleasant skin texture and tones. The rest of the colors are slightly saturated for our taste but well within reason.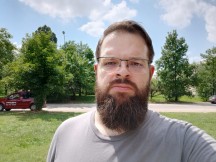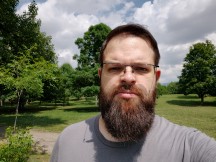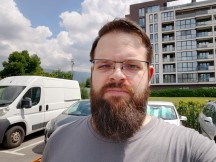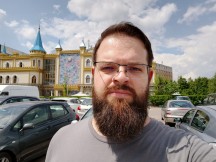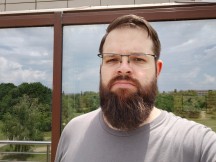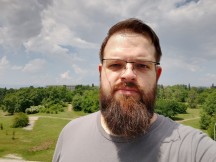 Oppo Reno7 Lite 5G: 16MP selfie camera samples
The biggest limiting factor on the selfie side is arguably the dark f/2.4 aperture and limited dynamic range. The detail in the shadows often gets crushed in particular.
Selfie portraits naturally share most of their features with regular selfies.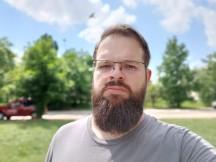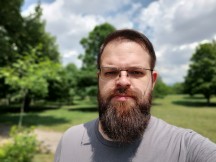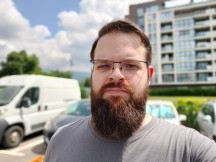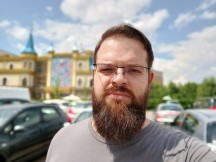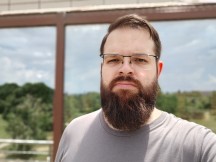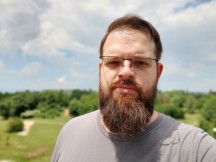 Oppo Reno7 Lite 5G: 16MP selfie camera portrait samples
Subject separation is not perfect, but still very good. The background blue is excellent.
Video quality
Video capture is a bit of an Achilles' heel for the Reno7 Lite 5G. It's an all too familiar story lately, and it simply comes down to the odd choice of limited DSP Qualcomm made for its popular Snapdragon 695 chipset.
Bottom line, the Reno7 Lite 5G can only capture 1080p video on both its main and selfie cameras. You do get a choice between a standard h.264 format for the best possible quality or h.265 (HEVC) for better storage efficiency. By default, videos from the main camera get saved with a good 20 Mbps AVC video stream and 48 kHz standard AAC stereo audio stream.
To be fair, FullHD videos from the main camera look good, considering the 1080p limitation. Detail is good, given the resolution, and colors look nice and natural. There is practically no noise either. Dynamic range could be better, but still a good overall showing.
Here are some frame grabs from sample videos from the main camera in our extensive video comparison database as well.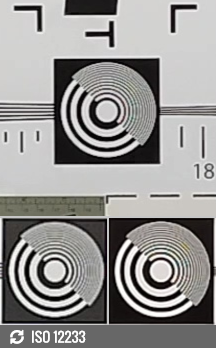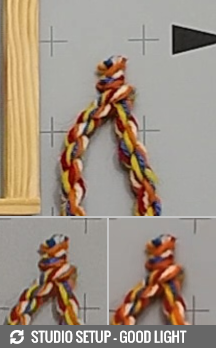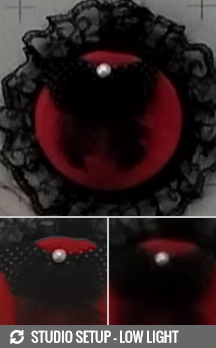 OOppo Reno7 Lite 5G against the Xiaomi Poco M4 Pro and the Realme 9 Pro in our Video compare tool
In terms of stabilization, the main camera doesn't actually advertise any but does seem to have some level of EIS. It does a decent job of smoothing out bigger shakes and bumps without going overboard.
Our big issue with EIS on the Reno7 Lite 5G is the fact it is always on and can't be disabled. That is admittedly a limited scope issue, but it does make precise framing nearly impossible.
The selfie camera can also capture 1080p videos. These look good overall with plenty of detail and pleasant colors.
Dynamic range is a bit of an issue, and some fairly aggressive sharpening is going on. But nothing too damaging or overboard. EIS doesn't seem to be working on the selfie camera.
Low-light camera quality
The main camera on the Reno7 Lite 5G does a solid if flawed job in low-light conditions. The detail is there, though plenty of the perceived sharpness comes down to algorithmic sharpening rather than actual detail. Surfaces are quite clean with low noise. Colors look good.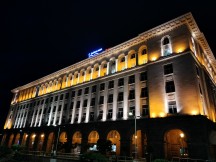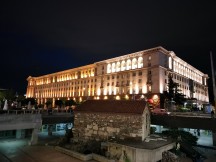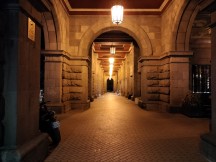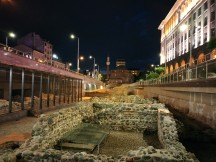 Oppo Reno7 Lite 5G: 16MP main camera low-light samples
The dynamic range is a bit narrow. Both shadows and highlights are taking a major hit. This could be mitigated somewhat by using longer shooting times and more HDR stacking. These shots were captured with Ai mode enabled, which does its own Night mode detection.
There is a dedicated Night mode beyond that as well, which has longer capture times and presumably does more work on the shots. However, in practice, its effects are not as pronounced as we would have liked. It changes the color rendition a bit.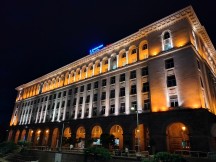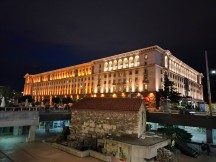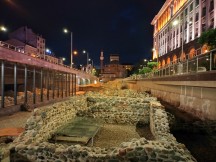 Oppo Reno7 Lite 5G: 16MP main camera night mode samples
Light sources are contained just a tiny bit better, and surfaces are cleaned up further from noise, but shadows barely get a tangible boost.
We tried shooting in full-res 64MP mode and got rather expected results. Ai has to be disabled for 64MP mode, which means hardly any processing or HDR stacking and hence pretty soft photos.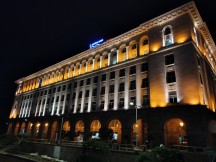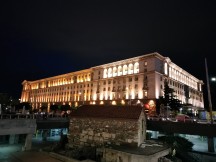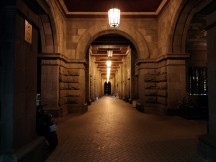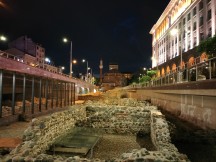 Oppo Reno7 Lite 5G: 64MP main camera low-light samples
Given these limitations, we have to commend the Reno7 Lite 5G for even doing as good of a job as it does.
Digital zoom at 2x and 5x also works surprisingly well in low-light. These shots, expectedly, get progressively softer with higher zoom levels but generally manage to retain most of the clean and detailed look of their 1x counterparts.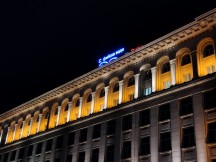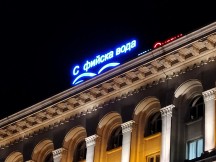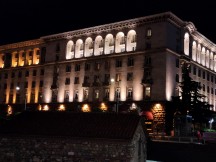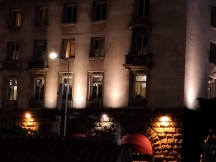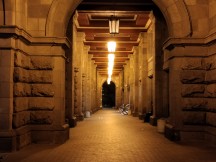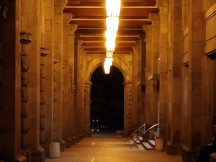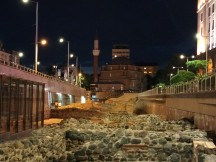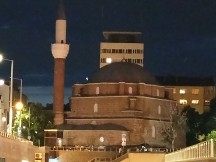 Oppo Reno7 Lite 5G: 16MP main camera low-light zoom samples (2x and 5x)
The 16MP selfie camera captures decent low-light photos. A little bit noisy and a bit overexposed with frequently clipped light sources, but generally very good when it comes to the actual subject.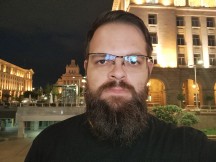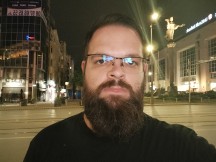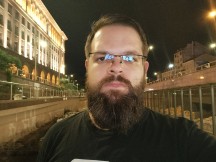 Oppo Reno7 Lite 5G: 16MP selfie camera low-light samples
Luckily, there is night mode for the selfie cam, which manages to noticeably fix up and restore facial features, particularly skin tones. We would definitely recommend using it for selfies.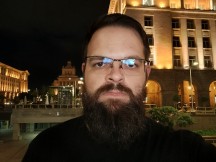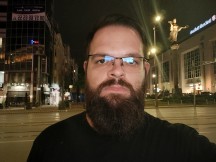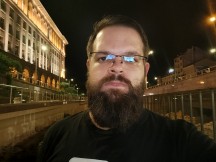 Oppo Reno7 Lite 5G: 16MP selfie camera night mode samples
Low-light video from the Reno7 Lite 5G is nothing to phone home about but definitely usable. The detail is there even on finer surfaces like the road, which is commendable for 1080p. Light sources are handled competently for the most part.
The single biggest issue here is arguably the noise, which is clearly noticeable but not prevalent. A decent showing overall.