The Competition
With a budget around €110 or $130, you can't expect to find a great offer for a smartphone. If you follow our buyer's guide articles, then you probably know that even in 2018, you don't really want to spend anything less than EUR 200 on a smartphone to ensure acceptable user experience. However, the Oppo Realme 1 is really redefining what's possible in this price bracket.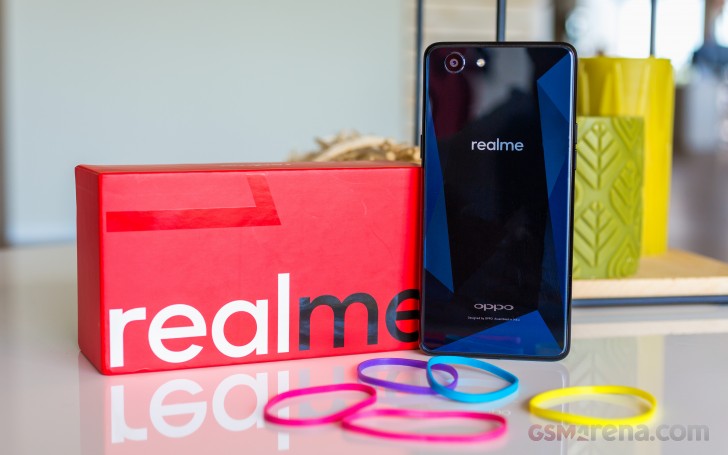 Oppo is seriously pushing the envelope with the Realme 1. So much so that even budget champions, like Xiaomi, can't quite keep up. Oppo's intentions here are pretty transparent, to be honest. Aside from the obvious play on words, the Realme 1 seems deliberately priced just aggressively enough to take on the likes of the Xiaomi Redmi Note 5. Also known as the Redmi 5 Plus, it is an incredibly competitive offer, as well, that costs about the same.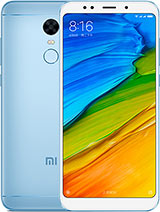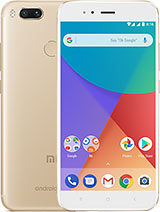 Xiaomi Redmi Note 5 (Redmi 5 Plus) • Xiaomi Mi A1
With the Redmi Note 5, you get an aluminum frame, a bigger 4,000 mAh battery, 4K video recording and an IR blaster. On the flip side, you lose the fancy back design of the Realme 1 and you have to live with a slightly thicker profile. That could be a fair trade-off for many. If you don't really care about the larger battery or the 4K video recording, you can also save a few bucks and get the Redmi 5. You will be sacrificing some screen resolution and real estate as well and plenty of raw performance, however, making this a less viable option. At EUR 140, or so, the slightly older Xiaomi Mi A1 could cater to another crowd entirely, with its classic 16:9 aspect ratio display, capacitive navigation keys, impressive dual-camera setup and pure Vanilla Android OS. Plus, the Snapdragon 625 falls just a bit short of the Helio P60 in most performance tests.
That's probably the most interesting thing about the Realme 1 - it offers mid-range levels of performance, at an extremely budget price point. Just to illustrate our point, at this price point, Motorola has the Moto E4 Plus, with a smaller display and noticeably weaker MT6737 chipset. The same can be said about the Honor 6A - an even smaller 5-inch display and a Snapdragon 430 chipset. Even the Moto G6 Play can't compete. It offers the same Snapdragon 430 chips, with a 5.7-inch display for EUR 200. Quite the price difference.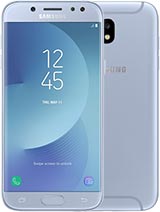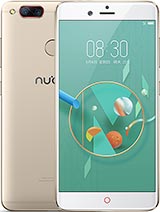 Samsung Galaxy J5 (2017) • ZTE nubia Z17 mini
That being said, we did pick out a few viable alternatives for you to consider. If you don't mind a smaller display, you can get an excellent Super AMOLED one, courtesy of Samsung, with the Galaxy J5 (2017). The Exynos 7870 does not disappoint in terms of performance and efficiency either. The budget galaxy J series has bigger devices as well, but even the J5 is a bit out of the Realme 1 budget. Some slightly more creative options, include the ZTE Nubia Z17 mini, which is also quite compact at 5.2-inches, but does pack a Snapdragon 652 chipset - a little better equipped to do up against the Helio P60.
Last and probably least, if you really can't stretch your budget and want to get the most performance possible for your buck, the HTC 10 evo could be the right type of gamble for you. You are pretty much stuck on Android 7 Nougat and have to deal with a pretty subpar battery life. Still, for EUR 130, you are getting the ex-flagship Snapdragon 810, a QHD display and an OIS-enabled main camera. Think carefully before you decide to go down this road and start exploring 2-year-old devices, though. It's a slippery slope.
Verdict
We still believe Oppo isn't really making any money on the Realme 1. Not at the current price, anyway. Even with exclusive online sales and distribution, you are still getting mostly mid-ranger specs and performance at an extremely budget price point.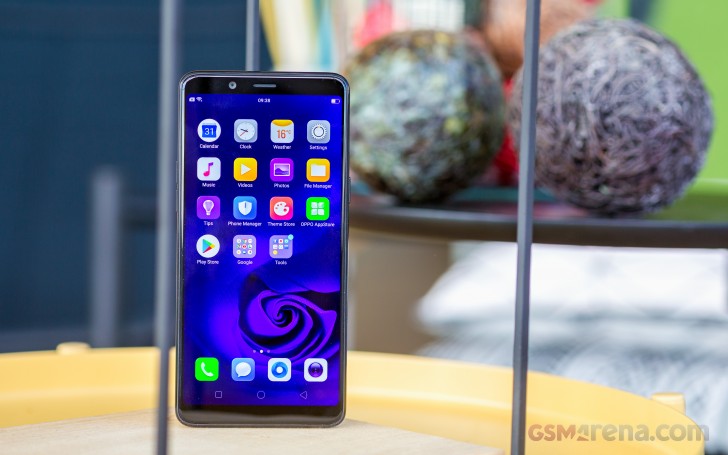 Market policies, PR battles and strategies seem to be working in the users favour quite nicely, this time around. And we're only saying this with confidence, since we already tested the Realme 1 thoroughly and can confirm it's not writing any checks it can't cash.
Pros
Eye-catching design on back and convincing glass feel.
There's a dedicated MicroSD card slot on the Dual SIM tray.
The large 6-inch display has decent brightness, contrast and sunlight legibility along with the trendy 18:9 aspect ratio, rounded corners and even FullHD+ resolution.
Color OS 5 is chuck-full of added features, some rarely found on budget devices.
The MediaTek MT6771 Helio P60 chipset punches above its weight. It allows for mid-ranger levels of performance on a tight budget. You can't really do much better, performance-wise, in this price bracket.
Cons
No fingerprint reader
Plastic all around. No official info on any protective glass finish for the display.
Color OS 5 might be feature-rich, but its menu and settings structure can be confusing.
Video capture is limited to 1080p@30fps even though the chipset is capable of 4K.
Naturally, some compromises had to be made. The lack of 4K video recording on a chipset, perfectly capable of doing so, makes us particularly sore. Then again, shopping for a budget smartphone has always been a balancing act between your wants and needs and your budget.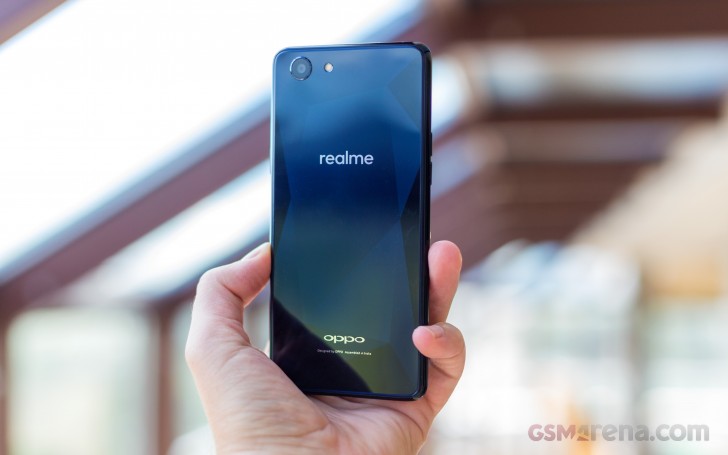 Just like the original Moto G, the Realme 1 is meant to shake things up, to challenge and mostly to leave a lasting impression on users. Whether or not such marketing is sustainable and can be effective on today's overcrowded smartphone scene is a worthwhile discussion, but one for a different time altogether.
Right now, the Realme 1 is a really great deal and definitely worth recommending.