13MP snapper
The Realme 1 is equipped with a single 13MP camera on the back, along with a simple LED flash. There is phase detection autofocus on board, but that's about it for the extras. It's nothing too fancy. But, then again, can we really expect it to be at such a low price?
Anyway, Oppo is understandably keeping a tight lip regarding any camera particulars. Not even the aperture is officially published in the specs sheet. Luckily, the photo EXIF data was generous enough to reveal that it is f/2.2. Quite dim by today's standards, but also on par with what the Xiaomi Redmi 5 Plus has to offer.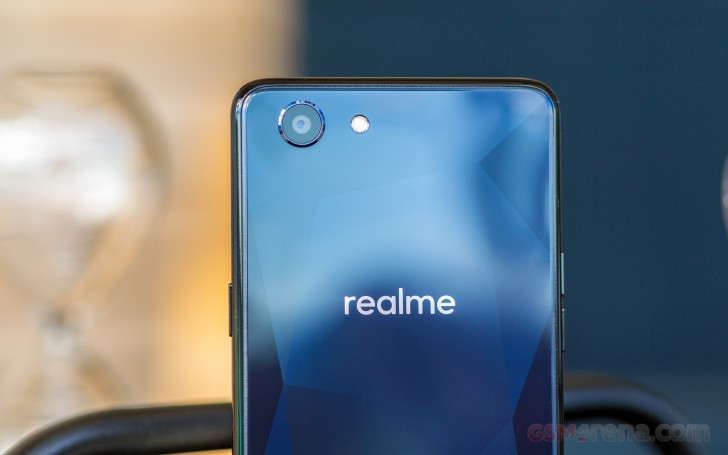 After some snooping around, we have a sneaky suspicion that Oppo is reusing the rather old, but still decent Samsung sensor from the Oppo F3. Not that it really matters all that much.
Just like the rest of the Realme UI, the camera app is directly lifted from the Oppo software branches, without any changes or special re-branding. It recently got the so-called AI-boost, which is a fancy name for scene recognition. You'll see a small icon when a scene is successfully recognized, and the software will tweak all settings accordingly. Food, snow, pets (dogs and cats), sunsets, grass, among other scenes, are caught mostly correctly.
The interface of the camera app has borrowed a lot from the iOS app, of course. Most settings are on the left (or top, depending on the orientation), while different modes are selected on the right next to the shutter key.
The app offers two trendy modes - 2x telephoto zoom and blurred background. Those have dedicated shortcuts on the viewfinder, but as you can imagine, these are simulated as there is no secondary snapper to help with the scene depth recognition.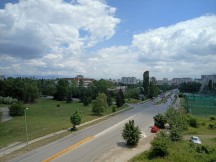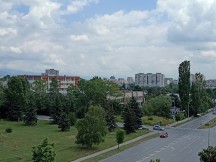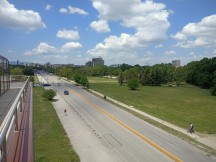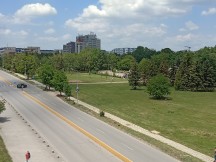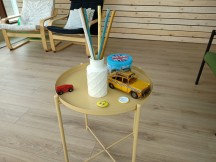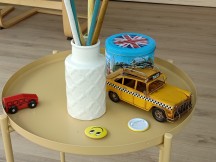 Zoom: 1x *2x • 1x • 2x • 1x • 2x
The telephoto zoom is basic digital zoom, but the blurred background works rather well for not-so-complicated subjects. There is also a Super Vivid mode, but more on that in a bit.
Expert mode is available for those seeking more manual controls. It comes with a handy horizon level and can change most settings on the primary camera (this mode doesn't work with the selfie cam). Oppo finally addressed the lack of precise shutter speed controls in manual. Now the slider goes all the way from 1/8000s to 16s and not only in full stops. Manual focus adjustment is present as well.
Image quality
We can't exactly praise the Oppo Realme 1 for any sort of real camera prowess. However, we have thankfully come to a point in time when "potato-quality" mobile snappers seem to almost entirely eradicated. The Realme 1 captures perfectly serviceable stills. Especially if their purpose is to get compressed and end up on a social media feed.
Detail is plenty, colors are nice and noise-suppression seems to work well. You do still get your typical set of issues, though, like general softness around the corners, over-sharpening and a low dynamic range.
The HDR mode works pretty well on the Realme 1. You also get auto mode, which does a good job of jumping in, when the conditions call for it. HDR processing is not too extreme and generally helps rescue some details in shadows and highlights. You should be good just leaving HDR on auto.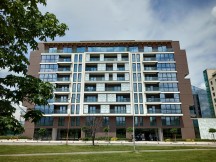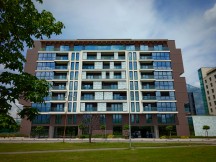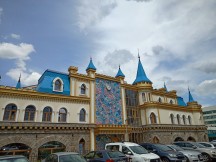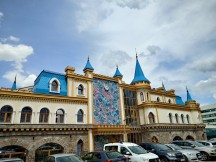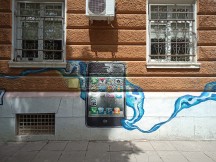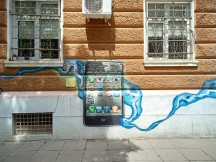 HDR: On • Off • On • Off • On • Off
The toggle for Super Vivid mode is positioned right next to the HDR one. It works slightly differently, though. Best we can tell, it goes through the standard HDR procedure and then boosts colors. You can especially see the effect in blue shades. There also seems to be a slight shadow effect added to the edge of the photo, to top the aesthetic off.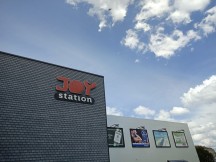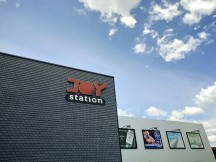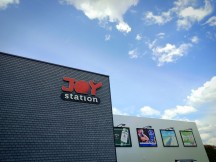 Normal mode • HDR • Super Vivid mode
Feel free to pixel peep in our Photo compare tool - we've pre-selected a couple of phones we found relevant, but those can easily be replaced in the drop-down menus.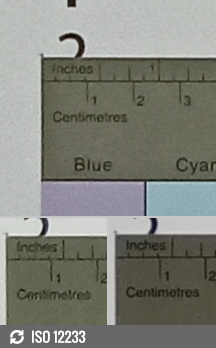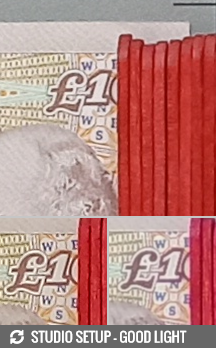 Oppo Realme1 against the Oppo F3 and the Xiaomi Redmi 5 Plus in our Photo compare tool
Panorama
The Oppo Realme 1 captures nice and detailed panoramas. There is plenty of resolution and resolved detail and practically no signs of stitching.
Blurred Background
The Realme 1 has just one camera on its back, but it can simulate blurred background for some portrait shots. Unfortunately, the samples are nothing to talk about, and what's worse - the front camera seems to do a better job of blurring the background than the main one.
Selfies
Oppo has constructed quite the reputation for itself over the years, based on a strong selfie game. However, that is mostly limited to the F-series of devices. The Realme 1 shares no such aspirations, with its rather modest 8MP, f/2.2 selfie camera.
It's a fixed-focus unit, with no dedicated flash or anything else fancy of the sorts. Still, it does a decent enough job. Despite the unimpressive dynamic range, there is really not much to complain about. Just like the main camera, the selfie also offers the simulated bokeh and Super Vivid modes.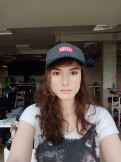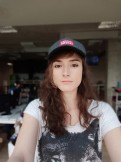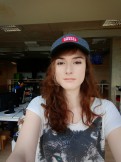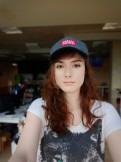 Normal • Blur • Super Vivid • Super Vivid and blur
There is a beauty mode=, complete with an automatic "AI" setting, to play around with as well. And a pretty extensive animated sticker collection.
Video recording
Like we mentioned earlier, the Helio P60 is a really potent chipset. It fact, it powers, among others, both the F7 and R15 - both more expensive and higher-end Oppo devices. Its three-core ISP offers pretty high performance and support for up to a 24MP+16MP dual-camera setup or 32MP single-camera with ultra-fast speeds.
For such a powerful chipset, it's odd that the Realme 1 is limited to video capture in 1080p@30fps and 720@30fps.
The Helio P60 is perfectly capable of handling 4K@30fps. We have clearly seen the Oppo R15 do it. Still, as disappointing as it might be, Oppo can't exactly throw market segmentation under the bus and enable 4K on its ultra-budget device.
Still, at 1080p, the Realme 1 does a good job, picking up plenty of detail. Colors come off a bit too washed-out and the dynamic range could use some improvement. Still, the 18Mb/s, or so AVC/AAC, MP4 videos, with stereo sound are perfectly usable. Nothing to rave about, but usable.
As usual, we also provide an unedited sample, straight from the camera for you to download - 1080p@30fps (10s, 21MB)
You can also head over to our Video compare tool and see how the Oppo Realme1 stacks up against the competition. It is worth noting that the Xiaomi Redmi 5 Plus does offer 4K video recording.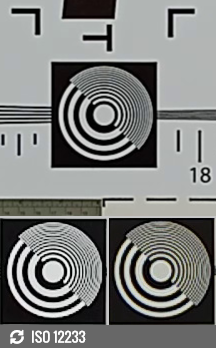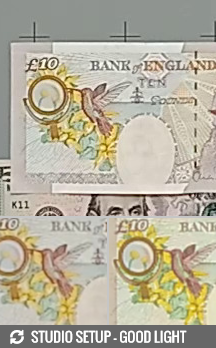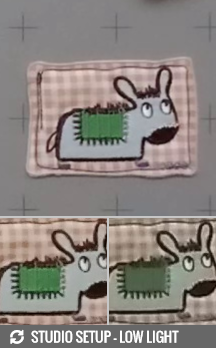 >Oppo Realme1 against the Oppo F3 and the Xiaomi Redmi 5 Plus in our Video compare tool