Video recording
The LG V40 ThinQ is a superbly capable video recording machine, as smartphones go. In its auto mode it can record in regular 2160p and 1080p at both 60fps and 30fps, plus 720p and odd aspects.
The manual video mode allows you to do 24fps, choose between three bitrates (low, medium and high in settings, but with a numerical value when you go to the viewfinder), and tweak white balance and exposure parameters. You also get controls for audio.
In the auto mode, 2160p/60fps vids are treated to a 64Mbps bit rate, 2160p/30fps gets 48Mbps, while 1080p footage is allocated 24Mbps and 17Mbps for 60 and 30fps respectively. In manual mode, when set to High, 2160p bit rates are 80Mbps and 52Mbps for the two fps settings. Audio is always stereo and with a bit rate of 156kbps.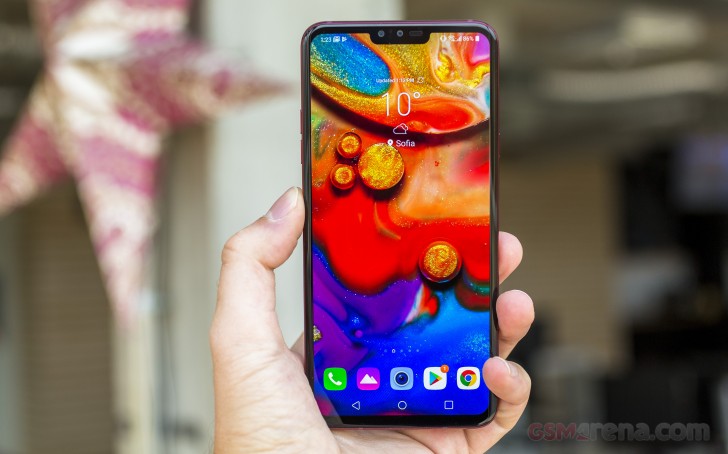 2160p footage from the main cam is superb, with a lot of fine detail and low noise. Interestingly enough, 60fps clips appear crisper than 30fps when viewed up close side by side at 1:1 magnification (granted, not the typical view mode). Videos have great contrast and color rendition is spot-on. 1080p is a different story - here, the 60fps mode is softer, which is more in line with what we're used to. Resolution and absolute detail aside, there's really not much of a difference between 1080p and 2160p videos.
Ultra wide videos are similarly great in 4K though here the 60fps mode introduces a bit of a crop, which is robbing you of some of that 'ultra' in the wide angle FoV. 30fps footage is marginally sharper, but also slightly noisier/grittier. 1080p/60fps has no crop so it shares its coverage with the 30fps mode. 30fps clips are substantially sharper and we'd avoid 1080p/60fps from the wide angle cam.
As for the telephoto camera, we can hardly find any fault with its footage, other than the obvious lack of 60fps modes. Is that really an issue though?
Electronic stabilization is available in 2160p/30fps and 1080p/30fps for all three cameras, and also for 1080p/60fps for the normal and ultra wide cams. Stabilization is excellent overall no matter which camera or resolution you choose, perhaps with the exception of 1080p/60fps on the normal camera where we observed a bit of a jumpiness in our walking and panning test, though it's still perfectly usable.
Then there's the cine video mode where you can have a specific color rendition applied, and also use the point zoom feature. Resolution in this mode is limited to 1080p. The color effects are neat, if you find one that suits the mood you're after. Point zoom, however, lacked smoothness even if the premise for zooming in off center is promising. Mind you, the videos shot in Cine mode need to be viewed on an HDR screen to be reproduced correctly.
We've also shot our test chart with the LG V40 and below you can find quick shortcuts to a comparison with the Galaxy S9+ and the Huawei Mate 20 Pro. Of course, you can select any two competitors to stack up against the V40.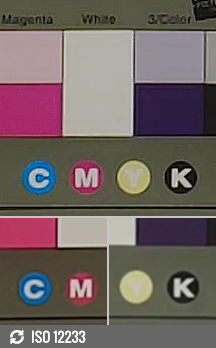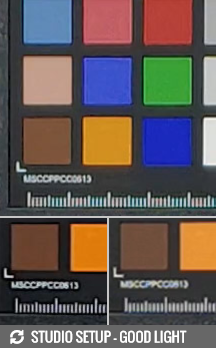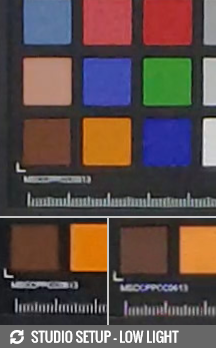 LG V40 ThinQ against the Galaxy S9+ and the Mate 20 Pro in our Video compare tool