Last updated: November 2, 2023 (Changelog)
If you are after the very best on the smartphone market, you've come to the right section of this buyer's guide.
The highest of high-end phones are in this category. The latest Galaxy and iPhone are the default choices at this level, but big names out of China have their own takes too, of course. Both Xiaomi and Oppo can offer you no-compromise handsets with build and features to match or even beat Apple and Samsung. Foldables can be found here too.
---
Editors' choice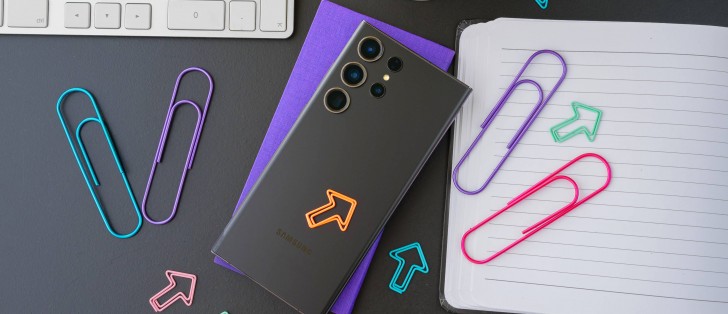 Samsung Galaxy S23 Ultra
These are the best offers from our affiliate partners. We may get a commission from qualifying sales.

| | | |
| --- | --- | --- |
| 256GB 8GB RAM | $ 820.71 | $ 833.00 |
| 256GB 12GB RAM | $ 915.00 | $ 949.98 |
Traditional Note form factor, improved handling, still premium as ever
S Pen has wide-ranging functionality for work and play, is virtually without competition
Wonderful display
Excellent battery life, faster charging than big-name competitors
Ultra-grade camera system is one of the best on the market; primary module is a genuine improvement, zooming capability is hard to rival
Nothing really new this year
The Galaxy S23 Ultra takes its rightful spot as our top pick in the Best flagship category - it's an unmatched package that includes pretty much everything you could think of wanting in a smartphone.
If we had to start with the things you can't get here, we'd have to mention that it doesn't bend in half - there's another Galaxy that takes care of that. Naysayers will also point out that it charges too slowly, but that's relative - it's notably better in this respect than iPhone or Pixel competitors, which is arguably what matters. Maybe the Ultra's worst offence is that it's not all that different than last year's model.
That said, the S23 Ultra offers a couple of incremental upgrades here or there, while keeping the basics that already made the S22 Ultra superb. Small tweaks in the design bring meaningful improvement to handling, while the new 200MP camera is more than just a megapixel increase over the old 108MP unit.
The new camera is just one in a set of five and together they deliver possibly the most capable camera system in a smartphone overall. The S Pen may not have brought any new features, but existing ones are plenty and it's not like there's any stylus-wielding competition. The spectacular display and excellent battery life round up a top-class showing when it comes to the fundamentals too.
Read full review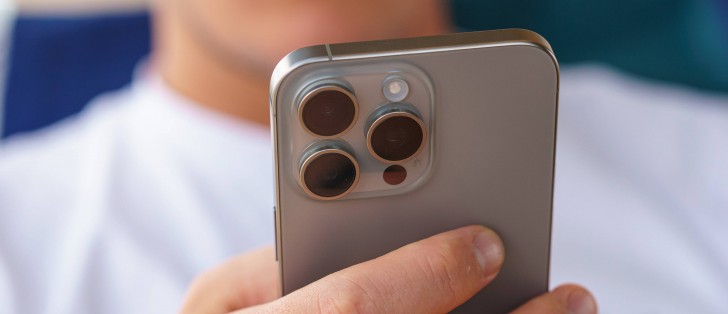 Apple iPhone 15 Pro Max
These are the best offers from our affiliate partners. We may get a commission from qualifying sales.

| | | |
| --- | --- | --- |
| 256GB 8GB RAM | $ 1,199.99 | $ 1,199.99 |
| 512GB 8GB RAM | $ 1,399.99 | $ 1,399.99 |
'Best iPhone ever'
Robust build - Titanium frame, Ceramic Shield, IP68 and then some
Most potent chipset on the market
Large 120Hz Dolby Vision OLED, even if notched
Four flagship cameras, LiDAR scanner, excellent video stabilization
Top-notch battery life
Upgraded connectivity across the board, UWB2, too
Class-leading speaker quality
At least 5 years of firmware updates
The GPU throttles down to 50% of its max performance under load
No charger, no headphones in the box
Not the fastest to charge
Apple iOS is not for everyone
You do not get the Apple iPhone 15 Pro Max for its Titanium frame. Or its 5x telephoto camera, or USB-C port, or even the console-level. The iPhone 15 Pro Max is worth getting for its well-rounded user experience, luxurious design, its premium services and warranty, for its clockwork iOS, and for its versatile camera experience with great photos and exceptional videos. And a thousand other little things we cannot fit in here.
One of the biggest improvements targets videographers and will go under the radar for the masses. We are talking about capturing 4K60 ProRes videos straight onto an external SSD drive or memory card, which might open use cases and workflows that have never been possible before.
The new model delivers on most of its promises, even the carefully worded ones like performance improvements. Apple has never targeted the tech-savvy smartphones users with the iPhone and instead won their large base with consistent quality, a high level of service and convenience and (some) pro features. And the formula is still working, better than ever if you ask us.
So, should you get the new iPhone? It is the best iPhone ever made, you know. It has a stunning design, an outstanding display, great performance, impressive speakers, pro-grade cameras with a consistently good photo and class-leading video quality, long battery life and likable if weird iOS.
And even if there is a potential issue with performance and some image processing imperfections, it remains among the best smartphones on the market right now.
Read full review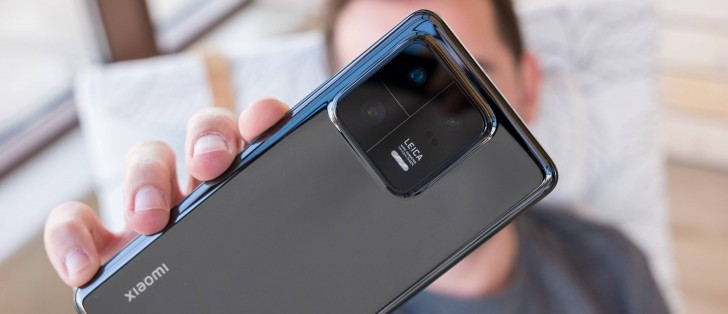 Xiaomi 13 Pro
These are the best offers from our affiliate partners. We may get a commission from qualifying sales.

| | | |
| --- | --- | --- |
| 256GB 12GB RAM | $ 990.00 | £ 1,249.00 |
| 512GB 12GB RAM | $ 1,070.00 | € 1,299.95 |
Thoroughly impressive display.
Class leading charging speed.
Top-notch speed, impressive stability.
Excellent trio of main cameras with great image and video quality.
2x lossless zoom, telephoto macro
Premium ceramic design, IP68 rating
Slippery body lends a poor grip.
Basic selfie camera with average quality.
The Xiaomi 13 Pro is a flagship that's so easy to love. Its ceramic design is beautiful and we do appreciate the ingress protection. Then there is one of the best displays in the industry - a 1440p OLED with 10-bit color depth, dynamic 120Hz refresh, and Dolby Vision support.
Then there is the most current Snapdragon 8 Gen 2 chipset with class-leading performance. The Xiaomi 13 Pro has excellent thermal handling and offers great sustained performance, and will not become hot no matter what. We can also praise the battery life and, of course, the charging speed. Kudos for including the 120W charger in the box, too, as this has become a rare thing lately. We also liked the speakers' loudness and quality.
The Xiaomi 13 Pro is also shaping as one of the best cameraphones in 2023 with a class-leading primary camera with superb photo and video quality and 2x lossless zoom. Then there is the incredibly powerful telephoto and telemacro camera, which excels across the board, too, and its closeups and portraits are very impressive. We can also praise the ultrawide balanced performance.
The Xiaomi 13 Pro is not a perfect smartphone. First - there is no grip. It is impossible to use the 13 Pro without a case, as you would probably drop it in the first few hours. And then there is the dated selfie camera that's unworthy of a flagship, let alone a cameraphone. Despite these, the Xiaomi 13 Pro delivers on every promise and every important aspect, and it is one of the most beautiful, powerful, and skillful devices we've used. It is jam-packed with cutting-edge smartphone and imaging technology, and it's worth every penny.
Read full review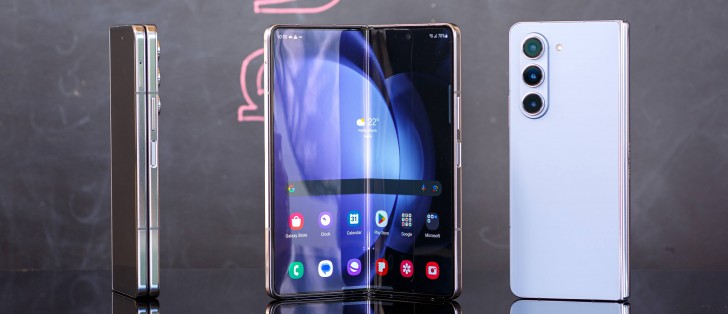 Samsung Galaxy Z Fold5
These are the best offers from our affiliate partners. We may get a commission from qualifying sales.

| | | |
| --- | --- | --- |
| 256GB 12GB RAM | $ 1,295.00 | $ 1,799.99 |
| 512GB 12GB RAM | $ 1,149.99 | $ 1,249.50 |
New Flex hinge for gapless design
IPX8-rated for water resistance
Outstanding OLEDs, bright, color-accurate, 120Hz
Impressive battery life in onscreen tests for a foldable
Feature-rich software with unmatched multi-tasking functionality and S Pen support
Top-notch performance
Excellent photo and video quality across the board, UD cam excluded
The ultrawide camera should have been upgraded
No charger, charging speed behind the competition
The Galaxy Fold5 offers the best foldable and best flagship experience on the market - while its hardware seems to trail certain competitors there's no matching its complete software package. The new S-Pen Slim Case is an excellent addition to the Fold accessory lineup, too, and it has become an instant must-have for the power user.
The Fold5 offers ingress protection, displays, performance, even cameras. Its battery life is solid even if charging is rather slow, and so are the speakers and the connectivity options.
We applaud Samsung for the multi-tasking implementation on the Fold5 and all neat software tricks available throughout One UI 5.1.1 Plus, Android 14 with One UI 6 are not that far away and the Fold5 should be among the first to get it.
There is no denying the Fold5 is a minor update over the Fold4, but the previous model was indeed that good and now a year later we can confirm it's plenty durable, easing off the worries caused by the early foldable phones. And it's still great, so if the Fold5 does not fit your budget, maybe the largely similar Fold4 would.
Samsung did hold back updating the Fold5 hardware. The charging speed could have been faster and the camera system would have benefited from an update of the ultrawide camera at least. And that body, while looking pretty cool on its own is nowhere near as striking as the Honor Magic V2 or the Huawei Mate X3.
But at the end of the day the Fold5 is an easy decision for any tech-addicted user, or any power user. In most countries it runs virtually unopposed as Chinese competitors are slow to bring their horizontal foldables to global markets. And when it does finally get properly tested it can always rely on the OneUI card to keep it ahead.
Read full review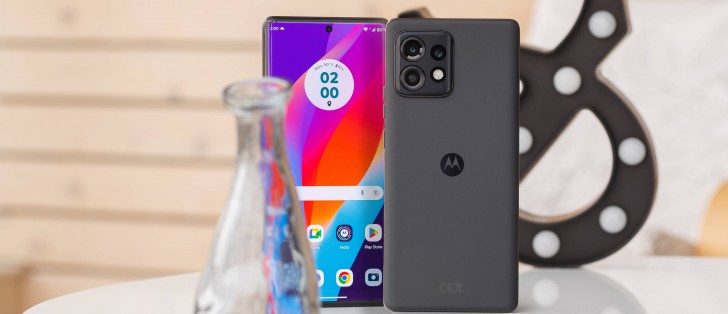 Motorola Edge 40 Pro
These are the best offers from our affiliate partners. We may get a commission from qualifying sales.

| | | |
| --- | --- | --- |
| 256GB 12GB RAM | $ 899.50 | $ 919.50 |
Premium glass/metal build with attractive curves all around, IP68 rating
Super smooth 165Hz display, good adaptive refresh rate handling
Excellent battery life, super-fast charging
Loud stereo speakers
Clean Android interface, updates up to Android 16, additional Moto custom bits, 'Ready For' PC-like capability
Snapdragon 8 Gen 2 is as snappy as they come
Competent camera setup with standout low-light performance; particularly nice selfies too
Back panel is about as slippery as possible
At 2x zoom, the tele camera has a reach that's too short
Daylight photo quality from the ultrawide and the telephoto is unimpressive
Portrait mode results are disappointing
The Motorola Edge 40 Pro is another interesting flagship that deserves a spot here, especially now with a price of €750 or so. It has a gorgeous Dolby Vision 165Hz OLED, a recent Snapdragon 8 Gen 2 chip, potent camera kit, selfie included, and super fast wired charging,
The Edge 40 Pro does a lot right and makes few missteps. If we were to complain about something, it would be daylight photo quality that somehow doesn't live up to the hardware's potential. It's by no means bad (well, portrait mode aside) - it's just not impressive in any way. The other thing we could think to mention as a con is the slippery finish on the back, but that's easily classified as nitpicking.
That slippery finish has Victus underneath, and the high-end glass on both sides coupled with the fine curves all around and a dust- and water-resistant build mean the Edge 40 Pro is as pretty to look at as it is durable (at least in theory). Motorola's boundary-pushing in the display field makes the Edge 40 Pro the only non-gaming phone with a 165Hz refresh rate, and if you're one to enjoy extra smoothness, this one delivers. Battery life and charging speed are among the best in class, and the speakers, if not necessarily the best-sounding, are plenty loud too.
Motorola's software strikes possibly the best balance of looking like Google's own take on Android, while offering proprietary added-value functionality. The promise for long-term support is also most welcome, and the top-tier chipset should help as well.
And while the camera is just okay in daylight, it comes into its own at night, with dependable auto night mode implementation across the board and better-than-most zoomed-in shots. The great selfies can also be a selling point for the right user.
To sum it all up, the Motorola Edge 40 Pro is an all-round very capable package that should be able to satisfy the needs of the vast majority of users, and deserves a recommendation.
Read full review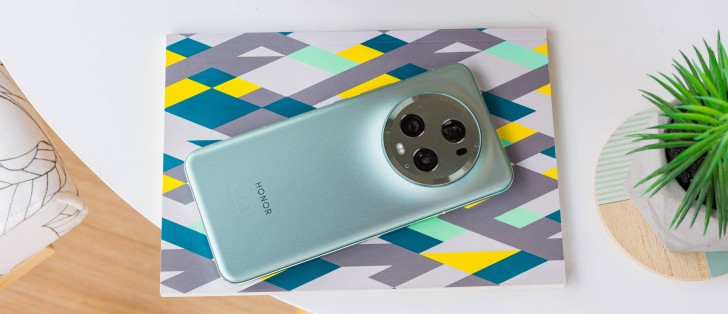 Honor Magic5 Pro
These are the best offers from our affiliate partners. We may get a commission from qualifying sales.

| | | |
| --- | --- | --- |
| 256GB 12GB RAM | $ 1,339.00 | |
| 512GB 12GB RAM | $ 1,160.39 | £ 749.99 |
Great-looking dual-glass curved design, IP68-rated
Outstanding OLED, high resolution, dynamic 120Hz, HDR10 with high PWM frequency
Excellent battery life, fast charging
Top-notch performance
Superb photo quality across all four cameras
Very Good video quality from all but the tele cameras
Slippery design
Poor GPU stability; throttles a lot
So-so zoomed videos
4K videos limited to 15 minutes
The Honor Magic5 Pro is an incredibly powerful smartphone featuring a top-notch display, speakers, chipset, cameras, and charging options on the market, all wrapped into a beautiful and unique IP68-rated body.
The Magic5 Pro easily aced our display and battery tests, and it was pretty fast to charge. We also found its speakers to be loud enough and its performance to be flagship worthy. And the camera experience was as premium as it can be these days - the photo quality is excellent with natural-looking and balanced output across the board. The same can be said for the video experience, although we've seen a few zoomed videos of higher quality on other flagships..
The Honor Magic5 Pro is not perfect, though it did come close. The phone has a slippery design, and the 2x digital zoom isn't as lossless as on some other phones (we mean when compared to those with 1" main cameras). The zoomed videos aren't on par, too, and there is no 8K option. Weirdly, all 4K videos are limited to 15 minutes, which is far from ideal for video creators, too. Finally, the GPU throttles a lot when running in peak performance, which is a thing you should have in mind if you consider competitive gaming.
But even with these setbacks, the Honor Magic5 Pro is a solid offer with flagship specs and quality top to bottom. And we do recommend this phone to everyone who is not a video creator - it literally has everything and it's not the most expensive offer on the market.
Read full review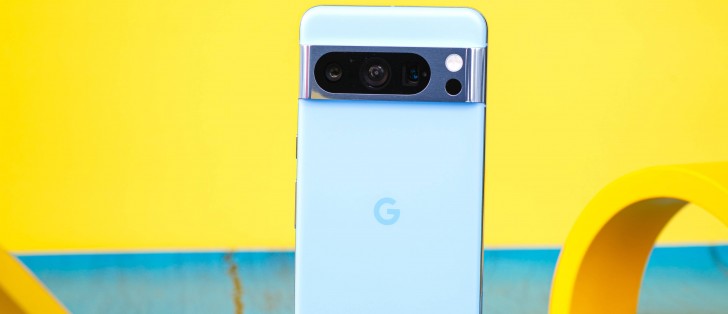 Google Pixel 8 Pro
These are the best offers from our affiliate partners. We may get a commission from qualifying sales.

| | | |
| --- | --- | --- |
| 128GB 12GB RAM | $ 979.99 | $ 999.00 |
| 256GB 12GB RAM | $ 1,059.00 | $ 1,059.00 |
Always evolving, the visor still makes for a recognizable design; the flat screen helps with usability and screen protectors
Spectacularly bright display, but also sharp, color-accurate, and with a competent adaptive refresh rate
Android from the source, exclusive feature set, 7 years of software support
Versatile camera with great quality overall
Fast wired and wireless charging
Dual Gorilla Glass Victus 2, IP68-rated
Battery life is not competitive
While improved, charging speed is still behind the curve
Some software features are limited to certain countries
The Tensor G3 chipset doesn't compare well in raw performance or stability under load
With the Pixel 8 Pro Google has made strides to address a host of the complaints we had about the previous generation. No longer is the selfie camera a hit-and-miss affair, and the new ultrawide is also miles better than before. The improvement in charging speed didn't go unnoticed either, but the Pixel had so much to catch up here that it couldn't all happen in one generation.
The in-house chipset isn't quite up to the standard of the day in absolute performance and doesn't handle sustained load with much grace. The limited regional availability of the exclusive software features also rubs us the wrong way, though a valid counterargument is that if Google doesn't sell it in your country, you can't expect it to work to its fullest in your country.
Moving to the good stuff, it's not just that the ultrawide camera is no longer a source of grievances, but the telephoto has been improved too. So, with both flanks of an already great main camera now covered, the normally excellent cameraphone is now somehow even better.
The brand-new display is now up there with the leading efforts in the industry - not that the old one was bad, it's just that this Super Actua panel is more deserving of high praise, than a simple 'yeah, that's good enough'. Similarly, the already stellar software support gets promoted to best-in-business - we'll see how quickly Google will forget about that 7-year promise, but right now, it sounds really nice.
When first introduced, the visor on the back of the Pixel 6 Pro was quite polarizing, but two years later, it's evolved into a somewhat appealing trademark design element. This year Google has also fitted a thermometer in there - we're not quite sure just how useful it is yet, but if no one else has one, it has to be a plus for the Pixel 8 Pro. What we find to be another welcome development is the flat display - even one of the biggest.
In the end, we think the Pixel 8 Pro is the evolutionary upgrade you'd expect it to be and then some. Google could have done less this generation and still charged the extra $100/€200, but instead, they actually did bring some meaningful improvements that move the series forward. We approve.
Read full review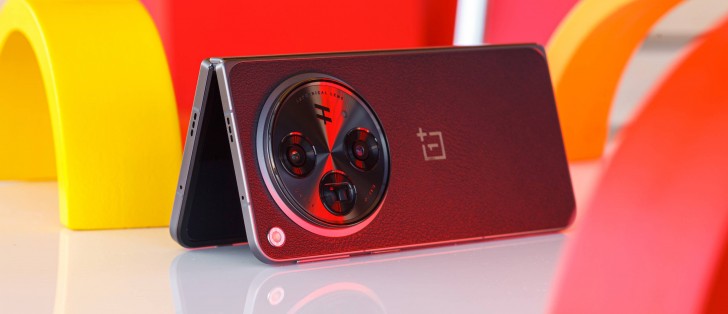 OnePlus Open
These are the best offers from our affiliate partners. We may get a commission from qualifying sales.

| | | |
| --- | --- | --- |
| 512GB 16GB RAM | $ 1,699.99 | C$ 3,491.00 |
Outstanding design and build, IPX4 splash proof.
Excellent foldable OLED, 120Hz, bright, color-accurate, Dolby Vision
Superb cover OLED, 120Hz, bright, color-accurate, Dolby Vision
Good battery life, fast to charge
The Dolby Atmos 3-speaker setup works quite well
Flagship-grade performance, dependable stability
Impressive photo and video quality from the rear cameras
Superb portraits and selfies with the rear cameras
Feature-rich software, great for multi-tasking
No HFR gaming
The cover selfie produces hazy photos
The tele camera should fire more often at night
The OnePlus Open is a great addition to the foldable segment, one that has everything to make the Galaxy Z Fold5 sweat. The Open has a classier and supposedly sturdier design; it's thinner and lighter. And it became evident it has better displays - both are of higher resolution, higher color bitrate, and support Dolby Vision. The cover one also offers a much more convenient aspect ratio.
The OnePlus Open runs on the latest available (at the time of writing) Snapdragon chip, and its cooling solution and software optimizations make for a nicely stable performance with no harsh throttling or frame heating.
The OnePlus Open runs on the latest available (at the time of writing) Snapdragon chip, and its cooling solution and software optimizations make for a nicely stable performance with no harsh throttling or frame heating.
The Hasselblad cameras are thoroughly impressive with natural rendition and overall impressive photo and video quality across the board, day and night. We are particularly fond of the selfies, portraits, and closeups shot with this setup.
The two dedicated selfie cameras are average at best, the cover selfie cam has some haziness, too. But we don't see these used for actual selfies, their main purpose should be video calls anyway.
Finally, the OxygenOS 13 is incredibly feature-rich and highly customizable, while the foldable-exclusive Open Canvas multi-tasking is super clever once you get the gist of it. OnePlus is promising 4 years of major Android updates and another one of security patches, too.
The OnePlus Open is not the perfect foldable, even if it came very close. It doesn't support HFR gaming, the cover camera captures hazy photos, but the most frustrating thing we experienced was the camera app avoided using the actual telephoto camera for zoom photos at night, which is a shame as it snaps superb photos.
The OnePlus Open is an excellent alternative to the Fold5 if a stylus is not a must and if you don't plan on taking it underwater. And it has presented itself as the more versatile and higher-spec smartphone. And, yes, we enjoyed this OnePlus, both Open and Closed. It is one of the best combinations of a smartphone, tablet, and cameraphone, and we highly recommend it.
Read full review
Most recent updates
November 2, 2023: Replaced the iPhone 14 Pro Max with the iPhone 15 Pro Max. Replaced the Galaxy Z Fold4 with the Galaxy Z Fold5. Added the Google Pixel 8 Pro and the OnePlus Open. Added the Motorola Edge 40 Pro. Removed the Huawei Mate X3 and the iQOO 9 Pro.
June 13, 2023: Moved the Oppo Find X5 Pro to another category. Removed the Oppo Find N2.
May 18, 2023: Added the Huawei Mate X3.
March 20, 2023: Added Galaxy S23 Ultra (new top) and Oppo Find N2.
March 13, 2023: Replaced the Xiaomi 12 Pro with the Xiaomi 13 Pro. Replaced the Honor Magic4 Pro with the Honor Magic5 Pro. Added the vivo X90 Pro. Removed the Motorola Edge 30 Ultra.
October 21, 2022: Replaced the Galaxy S22 Ultra with Galaxy Z Fold4 (new top). Added Honor Magic4 Pro and the Motorola Edge 30 Ultra. Replaced the iPhone 13 Pro Max with the iPhone 14 Pro Max. Removed the vivo X80 Pro, the Galaxy Z Fold3 and the Pixel 6 Pro.
June 29, 2022: Replaced the Galaxy S21 Ultra with Galaxy S22 Ultra (new top). Replaced the Oppo Find X3 Pro with the Find X5 Pro. Replaced the vivo X70 Pro+ with the vivo X80 Pro. Replaced the Xiaomi Mi 11 Ultra with the Xiaomi 12 Pro. Added iQOO 9 Pro. Removed the Huawei Mate X2.
Nov 5, 2021: Added Google Pixel 6 Pro.
Oct 20, 2021: Replaced the Galaxy S21 Ultra with the Apple iPhone 13 Pro Max as our Editors' choice. Also replaced the vivo X60 Pro+ with the vivo X70 Pro+, the Galaxy Z Fold2 with the Galaxy Z Fold3. Removed the Apple iPhone 12 Pro Max.
May 11, 2021: Replaced the Galaxy Note20 Ultra with the S21 Ultra as our Editors' choice. Also replaced the Oppo Find X2 Pro with the Find X3 Pro, the Mi 10 Pro with the Mi 11 Ultra. Added the vivo X60 Pro+ and the Huawei Mate X2 as niche choices, and removed the Zenfone 7 Pro, OnePlus 8 Pro and the Mate 40 Pro.
Nov 23, 2020: Replaced the Apple iPhone 11 Pro Max with 12 Pro Max.
---
Best phones by category
---
J
the telephone is imazing his battery is very good and has a fantastic software . for my is very good.
h
what is the smartphone model of the title