Video recording
The iPhone 14 Pro Max can record video at up to 4K60 with all of its four cameras. 4K24 is also available across the board if you're after a more cinematic motion look. All videos are digitally stabilized on all four cameras, and optical stabilization on all but the ultrawide is available - Apple calls this cinematic video stabilization. All modes, including the 4K60, feature expanded dynamic range thanks to the Smart HDR. The slow-mo options max out at 1080p at 240fps.
There is a new option called Enhanced stabilization, which is an enhancement over the default EIS and crops a bit more to deliver even more stabilized footage. We shot with and without this new option, and honestly, besides the small promised crop, we did not see any difference.
There is one new mode called Action mode. It crops heavily from the 4K footage (that's why the resolution is 2.8K - 2,816x1,584px) and delivers super smooth and incredibly stabilized video. It is available on all rear cameras and can be shot in any resolution and at any frame rate, but the way we understand it, it is intended to be shot on the ultrawide camera at 60fps.
And the action mode works just as promised, delivering lovely videos with outstanding action camera-grade stabilization and excellent smoothness. Detail, colors, contrast and dynamic range are praise-worthy, too. Here are the samples from the 14 Pro.
We shot an action video with the primary camera, too, and while it yields the same quality of stabilization and picture, the narrower field of view makes it look a bit awkward.
We only shot at 30fps on the 14 Pro Max; here are those samples for an additional, lower-fps angle on Action mode.
With the stabilization behind us, let's talk about regular video capture. You can record HDR videos straight into the Dolby Vision format up to the same maximum of 4K60 (the previous generation was limited to 30fps). You can edit these videos on your phone, upload them on YouTube or any other popular platform, or even send them to your friends. The Dolby Vision information is saved outside of the video stream, so the video will look normal to any non-HDR player/screen and will be color-boosted on any Dolby Vision-compatible player and display.
You also have a choice between H.265 HEVC and H.264 video encoders. The High-Efficiency mode uses H.265 and is mandatory for 4K60 and HDR footage, while the More Compatible mode (H.264) provides easier playback across different devices.
The iPhone 14 Pro Max, just like the previous iPhones, captures wide stereo audio for the videos at about 192kbps.
iPhones have been known for their class-leading video quality, and the 14 Pro Max is no different. The main camera shoots superb 4K30 videos with a ton of resolved detail and natural rendition without any over-sharpening. There is no noise. The dynamic range is great, and so is the contrast. The colors stay lively and true to life. If you decide to shoot in 24fps or 60fps - you will get the same quality, the videos will be just smaller or larger in size because of the video bit rate difference.
The 2x zoomed videos with the main camera are some of the best done this way - by cropping from the center of the main camera and enhancing by machine learning. They have good detail, which is rendered mostly well, with only the occasional artifact. Colors and contrast remain as great as you'd get at 1x.
The telephoto camera turns in a respectable performance as well. Global parameters like colors and contrast are a solid match for the main camera's output and detail is very good as well.
The ultrawide camera won't let you down either, and it will get you the flagship-level footage you'd expect. Detailed and noise-free, the clips have spot-on colors and a wide dynamic range.
Low-light footage from the main camera is great with low noise and plenty of resolved detail, rendered in a reasonably natural way. Exposure and dynamic range are good, while color reproduction doesn't suffer from darkness.
The 2x footage is softer, with a lot of the fine detail falling victim to the noise reduction. We'd still call it quite usable, thanks to the good overall look in terms of colors, dynamic range, and contrast.
At 3x zoom, things start to fall apart. More often than not, nighttime videos shot at this zoom level are captured on the main camera, and there's simply not enough time for all the clever processing that might get you solid stills when you have to capture 30 of them each second. The otherwise likable colors and contrast can only get you so far.
On the opposite end of the zoom range is the ultrawide camera, and it delivers an overall solid performance. Sharpness is good, as is resolved detail, particularly in better-lit areas. Colors maintain an excellent saturation level, and exposure and dynamic range leave little to be desired too.
Here's a glimpse of how the Apple iPhone 14 Pro Max compares to rivals in our Video compare tool. Head over there for the complete picture.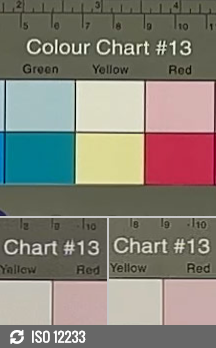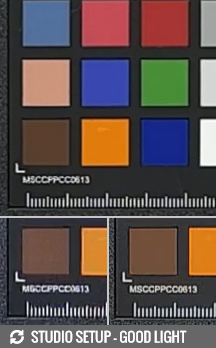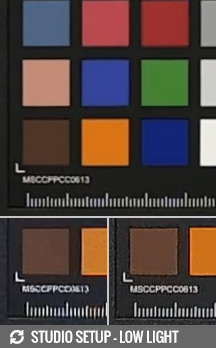 Apple iPhone 14 Pro Max against the Galaxy S22 Ultra and the Xiaomi 11 Ultra in our Video compare tool