Display
Xiaomi Mi 11 features one of the best smartphone screens money can get you today - it's a 6.81" AMOLED with an extended 1440p resolution, HDR10+ support, and 120Hz refresh rate. There is a small punch-hole around the top left corner and Gorilla Glass Victus protection. While the glass is a bit curved, the OLED panel beneath is flat.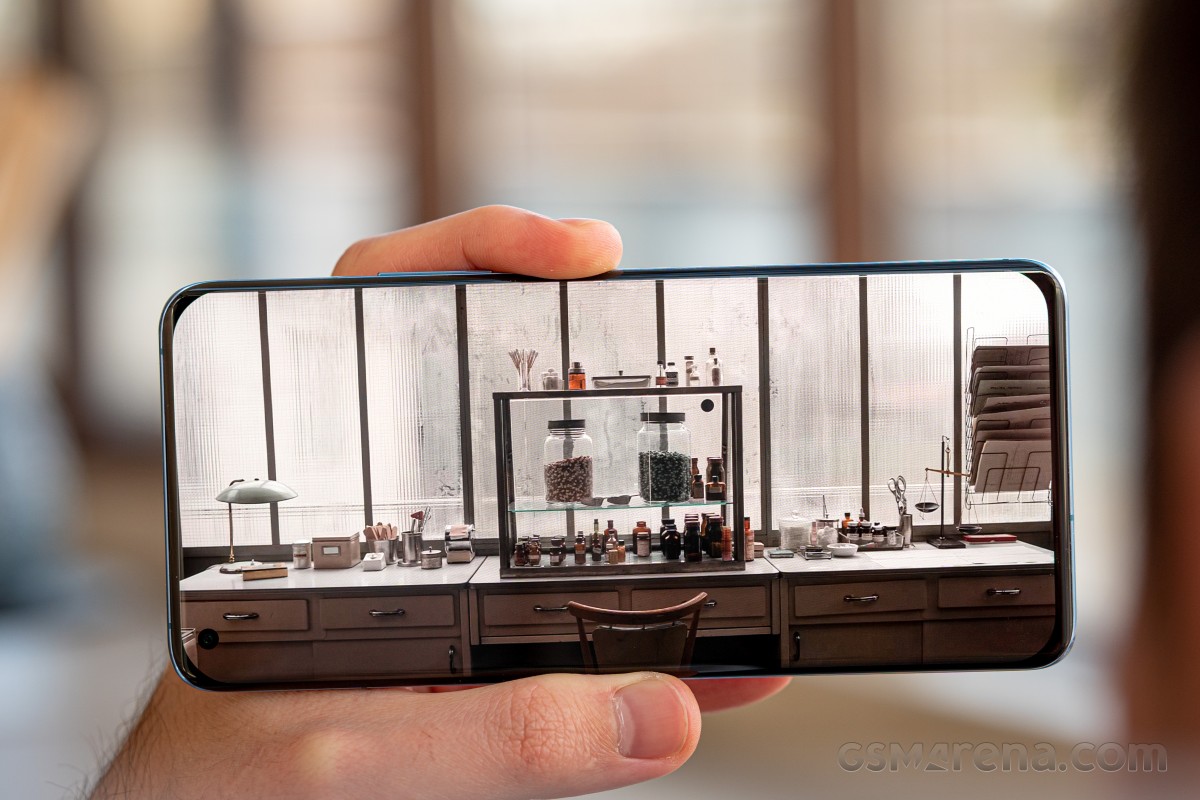 The AMOLED has an actual resolution of 3,200 x 1,440 pixels making for excellent 515ppi sharpness and 20:9 screen aspect ratio. It supports 120Hz at the native resolution.
We feel like this screen should be standard in 2021 - no more 1080p screens and 60Hz refresh for flagships. Even the chips before the Snapdragon 888 and Apple A14 could make things work at higher resolutions and refresh rates, but in 2021, it's already inexcusable to come up with cheaper solutions. So, kudos to Xiaomi for taking this step and let's hope the others follow suit.
You can choose between 60Hz and 120Hz screen options called Standard and Medium (?) refresh rates. The 120Hz option works dynamically, but it's not as dynamic as Samsung's Dynamix AMOLED 2X. The Mi 11 screen is always showing 120fps throughout the UI and all system apps, but it reverts to 60Hz when the picture is static for battery-saving reasons. You can't see this switch unless you enabled the Android 11's FPS counter.
Other than that - the screen is working in 120Hz for many apps and games, and 60Hz in Netflix, YouTube, Prime Video, the default Mi Video player, and selected games.
The only occasions we saw 90Hz refresh rate were when using Picture in Picture (PiP) and rarely - when fast switching between opened apps.
No matter which Refresh Rate mode you've chosen, the Always-on Display (if enabled), will always use on 120Hz.
Oddly, Xiaomi promised an adaptive dynamic refresh rate similar to Samsung's with 30Hz, 60Hz, 90Hz, and 120Hz levels. Maybe this smart switching will improve later on with an update, or maybe not.
The touch sensors work with a super-sensitive 480Hz sampling rate making the Mi 11's OLED among the fastest responsive screens.
The Mi 11 panel supports HDR10 and HDR10+, so that you can enjoy HDR content from streaming and the likes. The phone supports Widevine L1 DRM - meaning will serve the highest streaming quality, in its case 1080p HDR10.
Just like the Mi 10 Ultra's, the Mi 11 screen also features native support for 10bit color, meaning it can show 1.07 billion colors vs. 16 million on most other phones.
The Mi 11 screens promises to be among the brightest ones to date. Xiaomi is advertising a maximum brightness of 900 nits (typical) or 1500nits (peak) when watching HDR content.
We can confirm the 900nits brightness, 926 nits to be specific - when the screen is set to Auto-Brightness or when you turn the Sunlight Boost in Manual Brightness Mode. Otherwise, the maximum brightness at the end of the brightness slider is 500 nits.
The promised peak brightness of 1500 nits is just that - peak brightness - with just a small part of the screen occupied by content - likely when you are playing back HDR video.
But we can tell you the minimum brightness at point white though - just 2.1 nits!
Display test
100% brightness
Black,cd/m2
White,cd/m2
Contrast ratio
Xiaomi Mi 11
0
498
∞
Xiaomi Mi 11 (Max Auto)
0
926
∞
Xiaomi Mi 10 Pro
0
510
∞
Xiaomi Mi 10 Pro (Max Auto)
0
858
∞
Xiaomi Mi 10 5G
0
522
∞
Xiaomi Mi 10 5G (Max Auto)
0
854
∞
Xiaomi Mi 10 Ultra
0
498
∞
Xiaomi Mi 10 Ultra (Max Auto)
0
811
∞
Xiaomi Mi 10T Pro
0.432
512
1185:1
Xiaomi Mi 10T Pro (Max Auto)
0.541
630
1165:1
Xiaomi Mi 10T Lite
0.348
476
1368:1
Xiaomi Mi 10T Lite (Max Auto)
0.455
596
1310:1
Samsung Galaxy S21 Ultra 5G
0
458
∞
Samsung Galaxy S21 Ultra 5G (Max Auto)
0
1023
∞
Samsung Galaxy S21+ 5G
0
459
∞
Samsung Galaxy S21+ 5G (Max Auto)
0
883
∞
Apple iPhone 12 Pro
0
802
∞
Apple iPhone 12 Pro Max
0
822
∞
OnePlus 8 Pro
0
538
∞
OnePlus 8 Pro (Max Auto)
0
888
∞
OnePlus 8T
0
497
∞
OnePlus 8T (Max Auto)
0
802
∞
Xiaomi Poco X3 NFC
0.354
460
1299:1
Xiaomi Poco X3 NFC (Max Auto)
0.515
631
1225:1
Huawei Mate 40 Pro
0
485
∞
Huawei Mate 40 Pro (Max Auto)
0
807
∞
Sony Xperia 1 II
0
333
∞
Sony Xperia 1 II (Max Auto)
0
538
∞
Xiaomi offers three predefined Color presets - Auto, Original, Saturated - each representing a specific color space.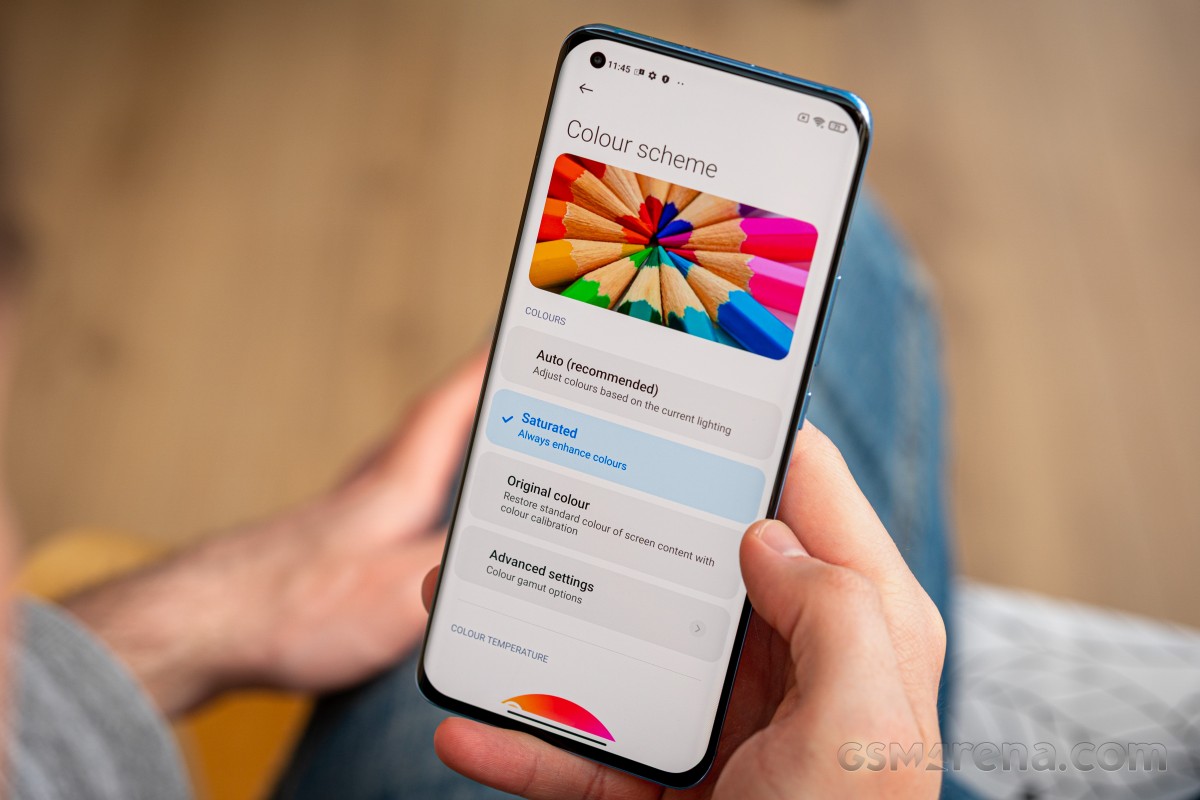 The Auto option is tuned to reproduce Wide Color Gamut content faithfully, but it also adjusts the colors to correspond to your current lighting (like Apple's True Tone). In normal daylight conditions in our office, we measured an excellent deltaE of 1.5 and a maximum deviation of 3.8 against the in DCI-P3 color space - meaning perfect calibration. We retested it with artificial light, and we got the same result later in the evening. It can get a bit more or less accurate depending on the type of ambient light, but for general purposes - the screen offers superb accuracy to the DCI-P3 color space when left on Auto.
The Original setting corresponds to sRGB, and we also recorded an average deltaE of 2 for the color accuracy, meaning it is an excellent one.
Finally, the Saturated mode makes the colors pop, and they are no longer as accurate to DCI-P3.
There are also Advanced Settings, where you can specifically choose between DCI-P3, sRGB, Original (Auto Detects color gamut), or Enhanced. The last one shows everything in the widest possible color gamut.
Battery life
The Xiaomi Mi 11 is powered by a large Li-Ion battery with a capacity of 4,600 mAh - that's slightly lower than Mi 10's 4,780 mAh cell. The battery is split into two cells of 2,300 mAh connected in series, which is essential for fast wired and wireless charging technologies.
The Mi 11 uses cutting-edge hardware - it has a large screen with high resolution (1440p) and high refresh rate (120Hz), and it utilizes the latest Snapdragon 888 chipset and its new X60 modem. Usually, such screens and recent flagship modems require more juice than usual.
Indeed, the Mi 11 posted a good overall score of 89 hours in our suite of tests - it did a good job when it comes to on-screen tests but was uninspiring when it comes to calls and standby performance.
Note: The web test was carried in 120Hz refresh rate, while video playback - at 60Hz as most video apps, including the Mi Video player, always default at 60Hz no matter what.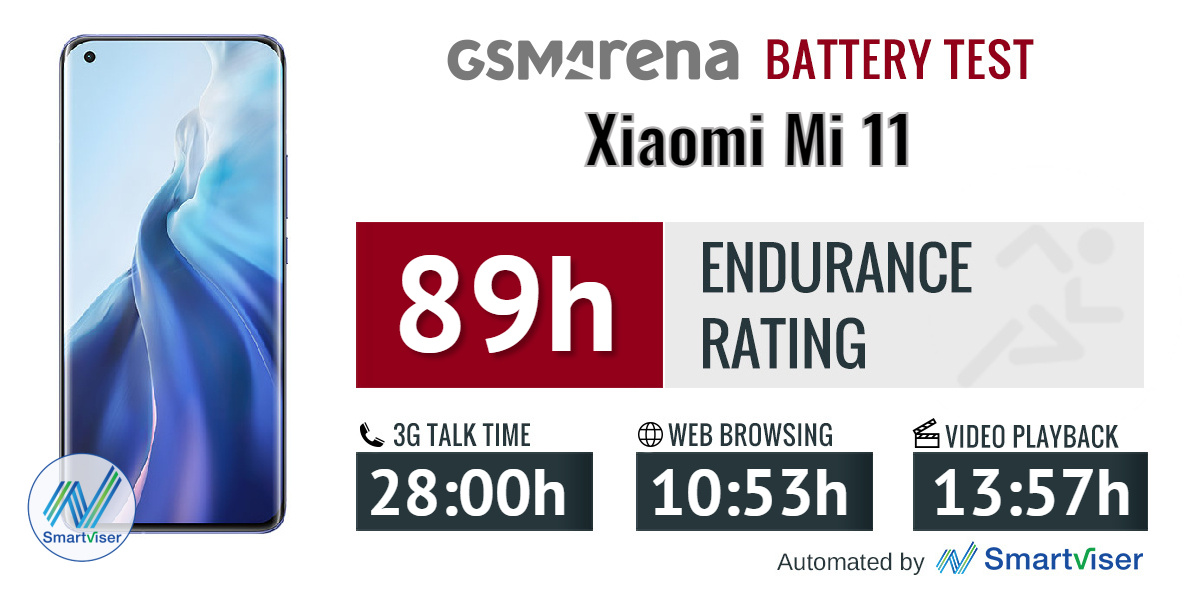 Our battery tests were automated thanks to SmartViser, using its viSerDevice app. The endurance rating above denotes how long a single battery charge will last you if you use the Xiaomi Mi 11 for an hour each of telephony, web browsing, and video playback daily. We've established this usage pattern so that our battery results are comparable across devices in the most common day-to-day tasks. The battery testing procedure is described in detail in case you're interested in the nitty-gritty. You can check out our complete battery test table, where you can see how all of the smartphones we've tested will compare under your own typical use.
Battery charging and speed
The Mi 11 battery supports 55W wired and 50W wireless charging. The battery is split into two cells internally, which allows for such high-speed charging. Well, it is not the 120W charging the Mi 10 Ultra supported, but it should be plenty fast.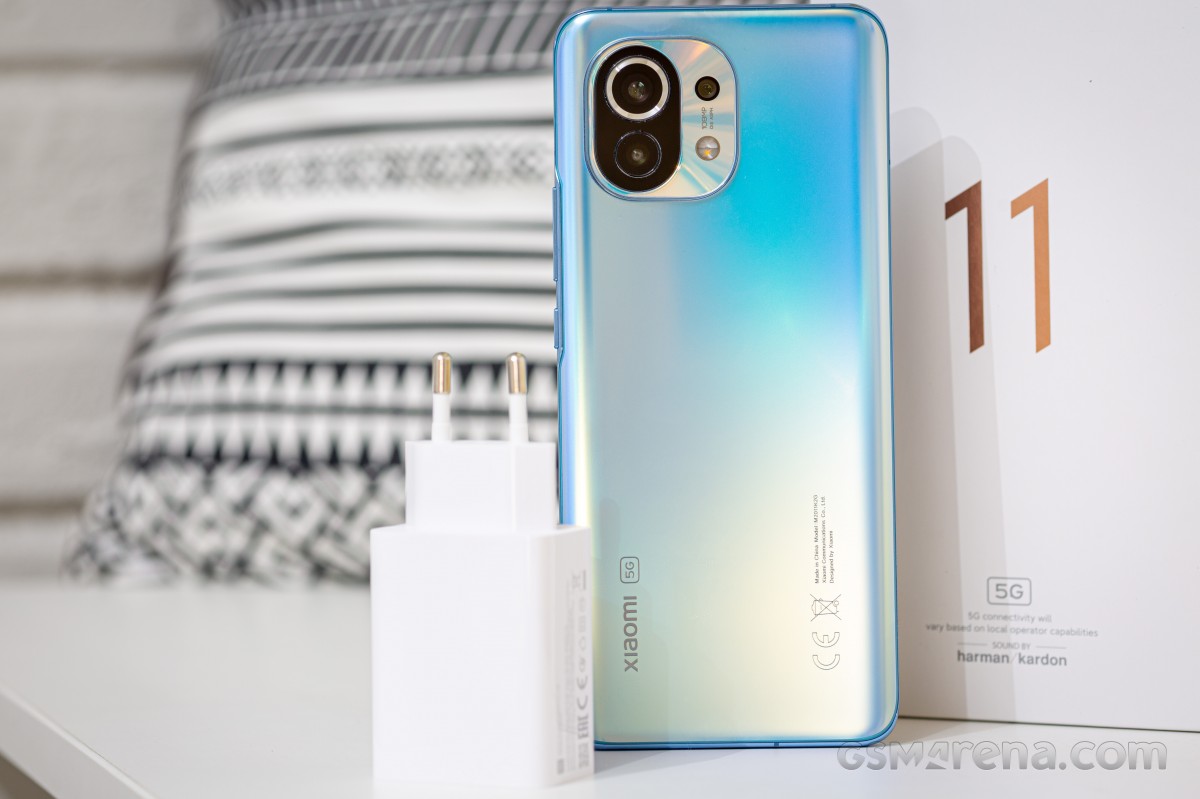 Oh, the Mi 11 also supports 10W reverse wireless charging should you need to recharge fast your headphones or smartwatch.
The Mi 11 ships with Xiaomi's 55W GaN charger everywhere but Asia, though in there you can get one for free if you tick the right box when ordering Mi 11. And the phones recharges incredibly fast with it and the supplied 6A USB cable - it goes from flat to 83% in 30 minutes!
30min charging test (from 0%)
Xiaomi Mi 10 Ultra
100%
OnePlus 8T
94%
Xiaomi Mi 11
83%
Xiaomi Mi 10 Pro 5G
77%
OnePlus 8
69%
Xiaomi Mi 10T Pro
61%
Apple iPhone 12 Pro
59%
Poco X3 NFC
55%
Samsung Galaxy S21+ 5G
54%
Xiaomi Mi 10 5G
53%
You reach 95% in 40 minutes, while the last 5% require additional 10 minutes, so a full charge takes a total of 50 minutes.
Time to full charge (from 0%)
Xiaomi Mi 10 Ultra
0:27h
OnePlus 8T
0:36h
Xiaomi Mi 11
0:50h
Xiaomi Mi 10 Pro 5G
0:50h
OnePlus 8
0:53h
Xiaomi Mi 10T Pro
0:58h
Xiaomi Mi 10 5G
1:12h
Samsung Galaxy S21+ 5G
1:12h
Poco X3 NFC
1:15h
Apple iPhone 12 Pro
1:30h
If you want to enjoy the 50W wireless charging, you need to buy Xiaomi's 55W wireless charger and use your 55W wired charger to power that up.
Speakers
The Xiaomi Mi 11 offers a stereo setup with two seemingly symmetrical speakers at the top and bottom. The one that also acts as an earpiece is a bit smaller and more complicated than expected - it's mounted under the display, and the earpiece and top cutouts get the sound via a duct leading out of the speaker. Design details aside, it performs very well.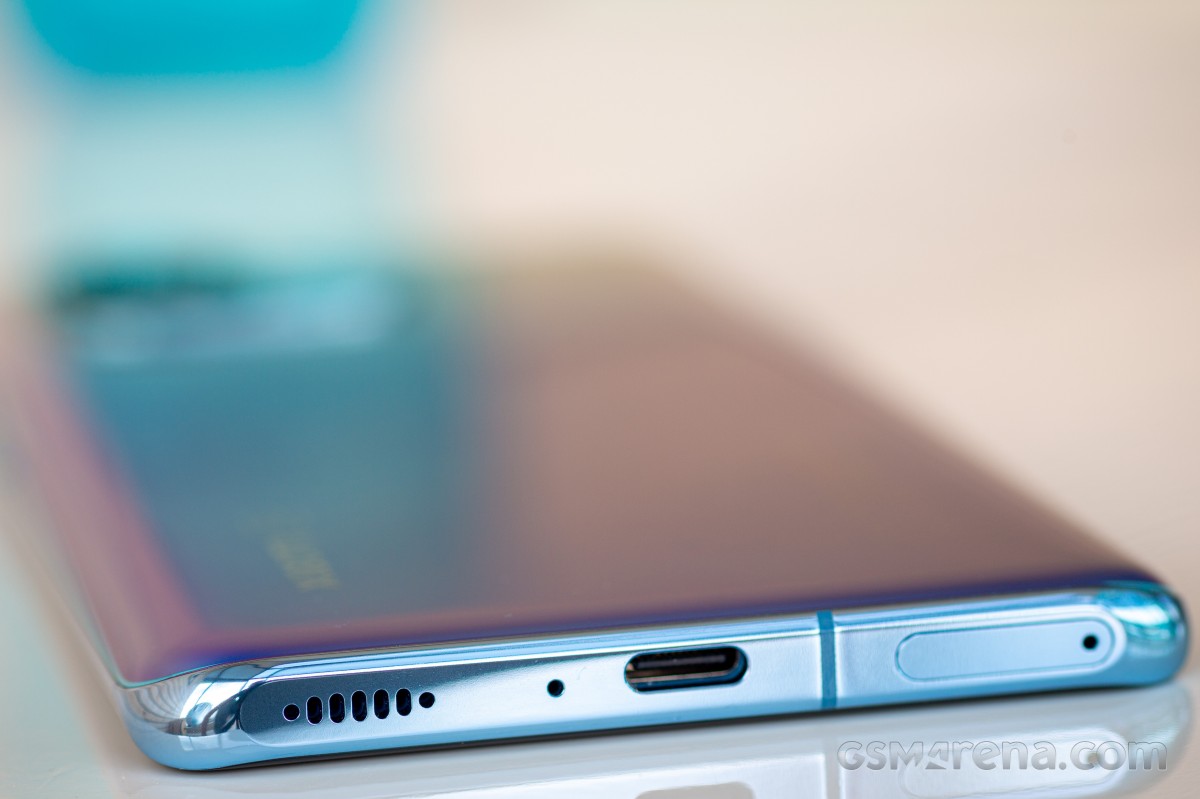 The Xiaomi Mi 11 scored a Very Good loudness on our test. The top speaker provides mostly mid-tones and is a bit quieter when compared to the bottom one, but the two pieces are tuned excellently and work great together.
The output sounds okay, but it's a noticeable downgrade since the Mi 10, and you can clearly spot the lack of bass and some high notes via our test tool below. The Mi 11 setup plays all mid-tones well and has an okay presentation of the high-pitched sounds, but the Mi 10 does much better and offers richer sound. Bummer!
Use the Playback controls to listen to the phone sample recordings (best use headphones). We measure the average loudness of the speakers in LUFS. A lower absolute value means a louder sound. A look at the frequency response chart will tell you how far off the ideal "0db" flat line is the reproduction of the bass, treble, and mid frequencies. You can add more phones to compare how they differ. The scores and ratings are not comparable with our older loudspeaker test. Learn more about how we test here.