High-end triple camera
The Xiaomi Mi 11 has a triple-camera on its back that is very similar to what we got on the Mi 10. It packs a 108MP primary, a 13MP ultrawide shooter, and a 5MP telemacro snapper. The Mi 10 had a 108MP+13MP+2MP+2MP. The depth sensor is missing on the Mi 11, but it has an upgraded macro to make up for that.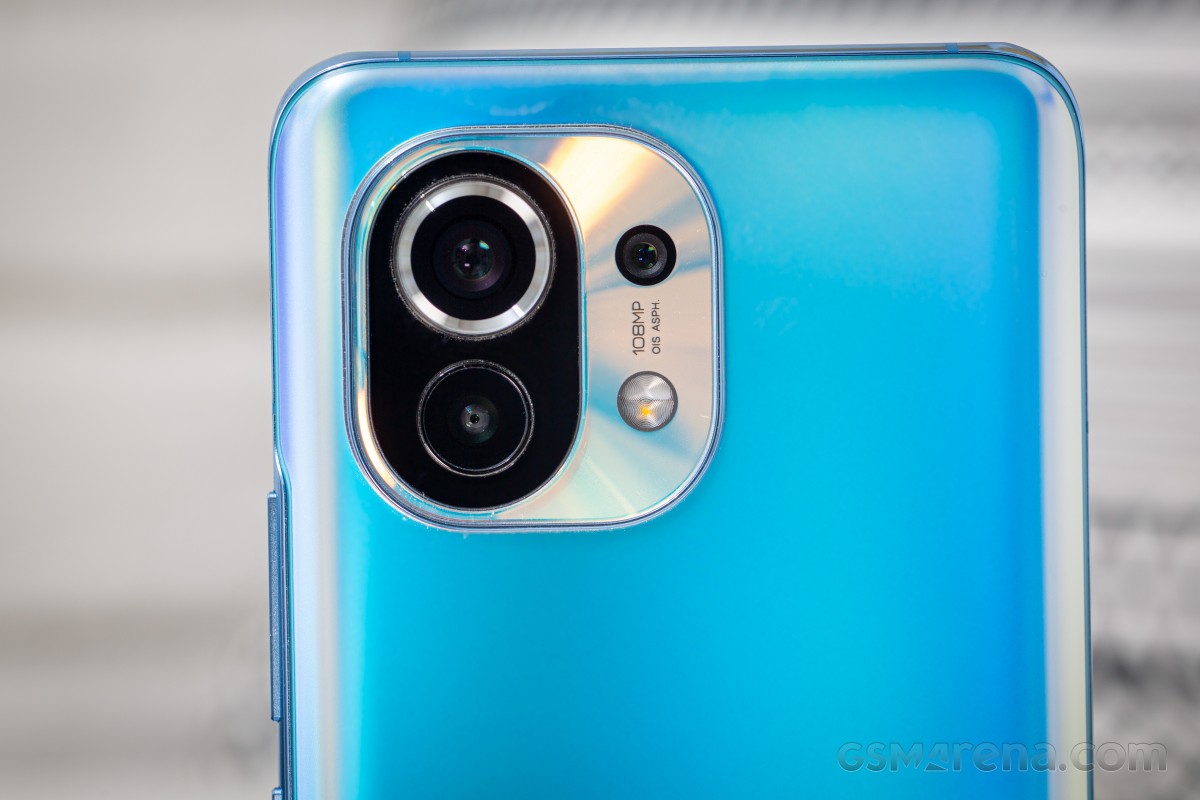 Let's go through some technical bits now.
The main camera uses a 108MP Samsung's ISOCELL Bright HMX sensor - the same one we saw on the Mi 10 and Mi 10 Pro. It is a 1/1.33" sensor with 0.8µm with a Quad-Bayer RGGB (2x2) filter. Having such a filter means the Mi 11 main camera combines four adjacent pixels and the resulting photos are 108/4=27MP in resolution.
The sensor is paired with an 8-element lens that is stabilized and has an f/1.85 aperture (vs. f/1.69 on the Mi 10). It covers an 82-degree field-of-view, which in our world equates to a 25mm in 35mm equivalent.
The ultrawide camera uses a 13MP OmniVision OV13B10 sensor with 1.12µm pixels and 14mm f/2.4 lens. The focus is fixed.
The macro camera utilizes a 5MP Samsung S5K5E9 1/5" sensor with 1.12µm pixels and 48mm f/2.4 telemacro lens. Autofocus is available and it works at distances between 3cm and 9cm or so.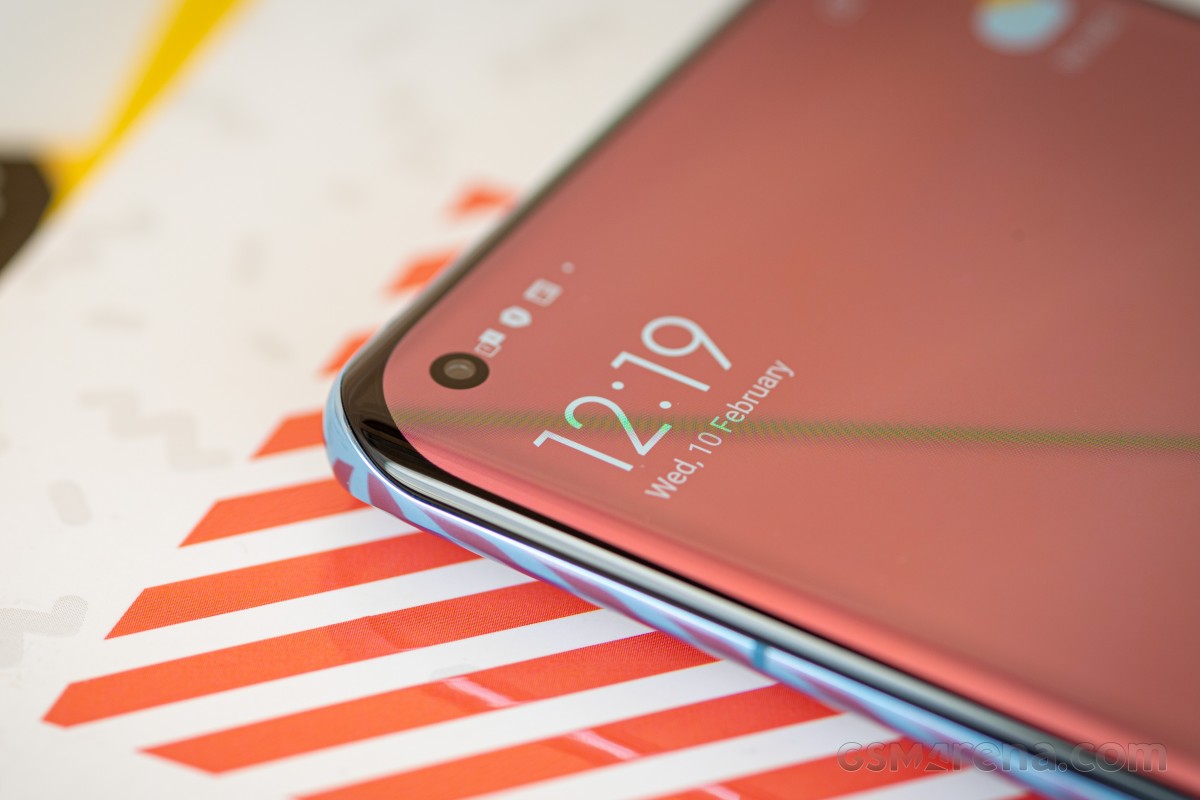 Over on the front, the Mi 11 has the same 20MP camera for selfies as the Mi 10 series - it uses Samsung's ISOCELL Slim S5K3T2 1/3.4" sensor with 0.8µm pixels and Quad-Bayer color filter. It still spits images at the nominal 20MP resolution, so you should not expect great levels of detail. Xiaomi specifies an f/2.2 aperture but omits the focal length. Autofocus isn't available for selfies.
Camera app
The camera app is a rather straightforward implementation, but on the Mi 11, it comes with a twist. So, you swipe from side to side to change modes, and you can also tap on the ones that you can see to switch to those directly. Up and down swipes don't work for switching between the front and rear cameras, only the toggle next to the shutter release does that.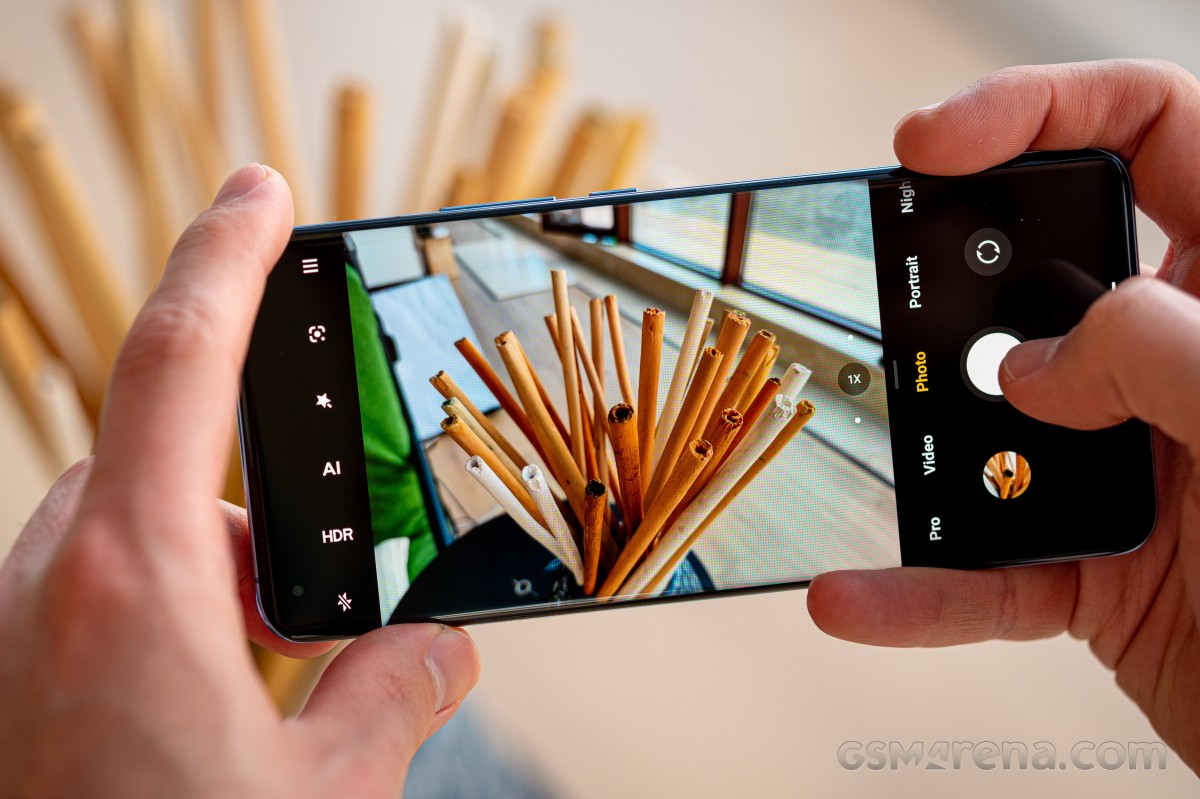 On the near end, you have the camera zoom switch that operates in one of two fashions. The first one is simply tapping on one of the three dots that represent the ultra-wide, primary, and 2x (digital) zoom options. Or you can tap on the active magnification and reveal even more zoom modes - 5x, 10, and 30x.
And just below the zoom levels you may, or may not notice one subtle line. This is the place where you need to swipe up and reveal the additional modes. It took us a while to find it. The More option is gone from the viewfinder and replaced by this swipe-able menu, which contains things like panorama, 108MP, Movie effects, Slow-mo, Supermoon, Long exposure. We don't like this change, and it made it more difficult to use these modes. We often closed the app instead of revealing the mode selector.
On the opposite end of the viewfinder, you have a flash mode switch, an HDR switch, an AI toggle, Live Photo toggle, and a magic wand with beauty effects and filters. Behind a hamburger menu, you'll find some more options, including the Macro mode (why here?!), plus the shortcut to the settings. What you won't find is an option to set the output resolution for any of the cameras.
There's a nicely capable Pro mode, where you can tweak the shooting parameters yourself. You get to pick one of 4 white balance presets or dial in the light temperature with a slider, there's a manual focusing slider (arbitrary units 0-100), and shutter speed and ISO control with ranges depending on which camera you're using. That's right, best of all, you can access each of the three cams in Pro mode. There's also a focus peaking toggle up top, as well as a metering mode selector. All three cameras support a maximum shutter speed of 30 seconds.
Long Exposure mode is available, and it has different presets - moving crowd, neon trails, oil painting, light painting, starry sky, and star trails.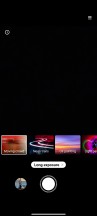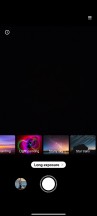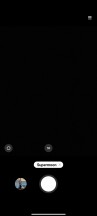 Long Exposure modes • Long Exposure • Supermoon
Supermoon is available, too, and it uses between 5x and 30x digital zoom from the main camera and then touches up the blurry moonshot with AI moon patterns to give you a better-looking one. You can also apply some textures like airplanes, birds, trees, or hanging mountaineers.
Night Mode is available, and it works on the primary and ultrawide cameras. Auto Night Mode is a new option within settings, and it is enabled by default. It works like on the iPhones - the phone decides whether to use Night Mode or not. Xiaomi does not offer exposure settings for either Night Modes.
Finally, the Movie Effects mode reveals the special Hollywood modes that Xiaomi is so loud about - they include Magic Zoom, Slow Shutter, Time Freeze, Night time lapse, and Parallel world. We'll talk more about these in a bit.
Photo quality
Let's start with some daylight photos. The main 108MP camera saves 27MP images by default. The ones we shot in this sunny winter day turned out rich in detail, with accurate colors and high contrast. The noise levels are incredibly low, while the dynamic range is pretty good but not over the top - the way we like it.
The photos below look natural, and even if the foliage isn't that perfect, it's much better than, say, the iPhone 12's. And if you downsize these 27MP images to 12MP, they will probably be unmatched in quality.
The way we see it - there is only one downside when shooting such high-res photos - their size is usually between 10MB and 20MB. HEIF option is available, though, so if the file size becomes an issue - just switch to HEIF, and your problems will be solved.
The MIUI 12 camera app has an optional AI trigger, but we do not recommend it. It is a supposedly "advanced" scene recognition but basically it always uses HDR and oversaturates the colors in mostly unpleasant ways. You will see shadows pop unnaturally, and colors go to extremes.
The Mi 11 has a dedicated 108MP mode. These high-resolution images look okay but are a bit noisy and not very detailed. Downscaling a 108MP photo to 27MP may or may not yield slightly better results in more complex scenes - better-defined foliage and brick patterns, a bit more developed grass or stones, but nothing that will be worth this lengthy process and hassle.
Here are the original 108MP shots we took.
And here are four images we downsized to 27MP, which you can compare with the standard 27MP shots.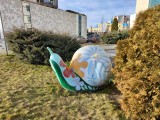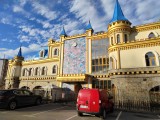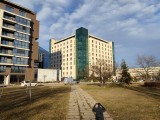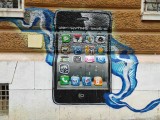 108MP-to-27MP manual downscale, main camera
There is an always visible 2x zoom toggle even if the Xiaomi Mi 11 does not offer a telephoto camera. The 108MP sensor is more than enough for smart/magic zoom ala Pixel 5, but the Mi 11 relies only on crop and upscale instead. And the 2x zoomed images look like any other digitally zoom photos - lacking in detail.
Let's not forget those are high resolution images, which you can downsize, say, to 7MP. And these resized photos are simply excellent and can match the quality of any 8MP tele shooter.
Or can always crop the center of your default 27MP photo and get a similar result. In fact, this is probably the easiest way to achieve high-quality 2x zoom without having a zoom camera.
By having two different choices for some pretty good 2x zoom, we can't say we are missing a dedicated tele camera. It would have added more value to the phone, sure, but even without such snapper - we can get the same photos with minimum work.
The Mi 11 does not feature a depth camera either, but its main camera is still quite capable of shooting portraits. Those are saved in 12MP, the subjects are nicely detailed, the separation in good light is simply perfect, and the colors and contrast are great. If the light isn't ideal, the photos won't be either.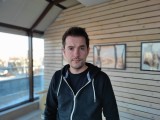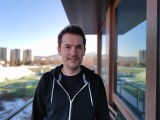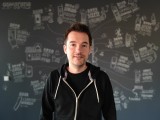 Portraits with main camera, 12MP
The 13MP ultrawide camera saves outstanding photos - the resolved detail is a lot, the dynamic range is above average, the contrast is high, and the colors lively even if a bit cooler than they should have been. The noise is handled very well.
The automatic distortion correction is competent and will not mess up the corners.
The Xiaomi Mi 11 features a 5MP macro camera with a 48mm telephoto lens. This shooter has autofocus that works between 3cm and 9cm.
The 5MP macro photos we shot are detailed enough, but the colors are a bit dull, and the contrast isn't great. They surely look good on the phone's screen, but not as impressive elsewhere. Even if this shooter has autofocus, it is not as reliable as we'd hoped it to be, and you occasionally get blurry shots.
Overall, you should use the macro camera for still subjects in very well-lit surroundings. Anything else will not turn good.
Let's move to some low-light photos now. The Mi 11 has a new feature called Auto Night Mode and it is enabled by default. It is similar to what Apple does with its Night Mode - the camera app decides when and where to use Night Mode and its exposure time. You have no say in any of this.
The main camera uses Night Mode quite often but usually, it's a second or two faster than the Manual Night Mode. This means you will get a bit darker photo, but maybe that's the one you want.
The Auto Night Mode, just like Apple's, aims to produce a well-balanced night-time photo instead of trying to turn the night into a day. And those are simply excellent. They look good, with greatly balanced exposure, you get restored highlights, you can see natural-looking shadows with subtle but clear detail, and preserved colors. The noise is handled pretty well, and overall - we very much liked these photos.
The Manual Night Mode may use longer exposure times and thus save somewhat brighter photos. Still, Xiaomi's Night Mode is still relatively conservative and won't go overboard with the exposure. You can compare the images and see which mode suits you better - the Auto or the Manual one. The difference isn't that big, though.
If you don't use any of the Night Modes, you would still get some nice photos with a lot of detail and impressively low noise, all things considered. The highlights are often clipped, though, and the colors are a bit washed out.
The Auto Night Mode works the same way on the ultrawide camera as it did on the primary snapper. It chooses a bit shorter exposure times and thus saves somewhat darker photos than the Manual Night Mode. Neither of the bunch excels in detail, but the Auto photos are a bit darker for our taste, and we'd actually prefer the Manual Night Mode here. It provides brighter exposure, more detail and better color saturation.
And here are some ultrawide photos taken without Night Mode. Those are pretty noisy and dark. Usable, yes, but just barely. We'd definitely stick to one of the Night Modes for this camera.
Finally, here are some shots taken with the dedicated Long Exposure mode - they look quite nice.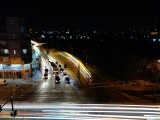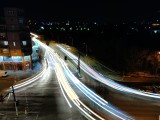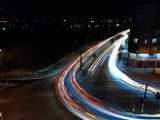 Neon Trails • Neon Trails • Light Painting
Selfies
The Xiaomi Mi 11 has a Quad-Bayer 20MP camera, which saves 20MP photos instead of the expected 5MP ones. You can imagine this will lead to soft selfies, and indeed it does, but they are good anyways. The HDR works great when needed, the noise is tolerable, and the selfies have good colors and contrast.
You can shooter portrait selfies, too, and you'd be getting some nice shots even if not that detailed. The subject isolation is satisfying, and the background blur looks good.
And here are photos of our usual posters taken with the Xiaomi Mi 11. Here's how it stacks up against the competition. Feel free to browse around and pit it against other phones from our extensive database.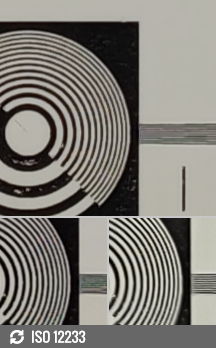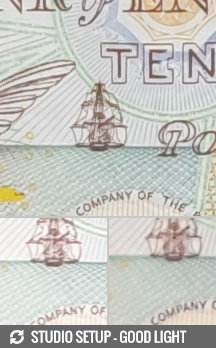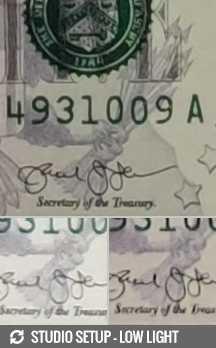 Xiaomi Mi 11 against the Xiaomi Mi 10 and the Motorola Edge+ in our Photo compare tool