Triple camera with a 108MP main unit and a telemacro
The Xiaomi 11T has the same camera setup as the 11T Pro, and it's a configuration we've seen on a bunch of Xiaomi phones before, including the Mi 11i, the Redmi Note 10 Pro (more or less) and even the Mi 11 proper (at least in principle). Basically, the 11T has a big-sensor 108MP primary camera, an ultrawide, and a telemacro.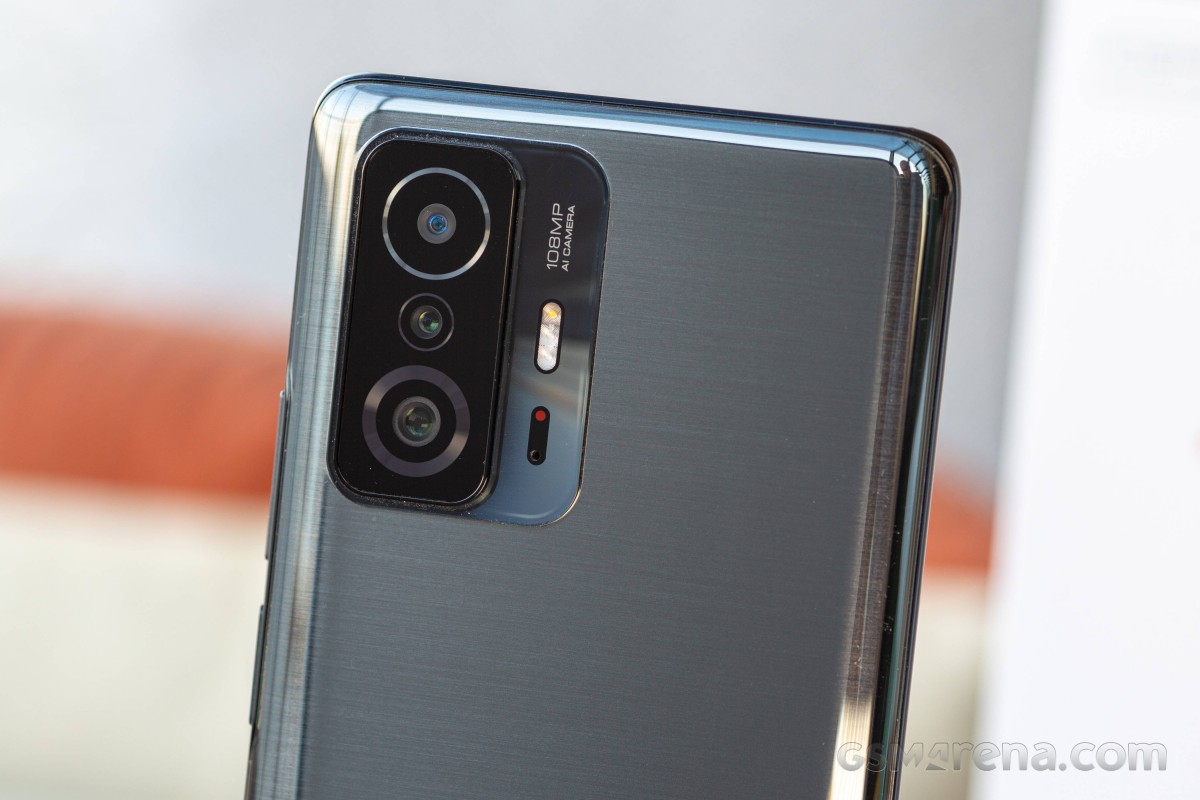 The main camera employs a 108MP Samsung ISOCELL HM2 1/1.52" sensor with 0.7µm pixels and an f/1.75 aperture 7-element lens. The color filter is Nonapixel, meaning 9 sensor pixels are combined into a large 2.1µm one, and the default output resolution is 12MP. PDAF is available, though there is no optical stabilization. This camera supports Night Mode.
The ultrawide camera uses an 8MP Sony IMX355 sensor behind an f/2.2 lens. The focus is fixed at infinity. Night Mode is supported on the ultrawide cam, too.
The macro camera relies on a 5MP Samsung S5K5E9 1/5" sensor with 1.12µm pixels behind a 50mm f/2.4 lens. Autofocus is available on this camera, and it works for distances between 3cm and 7cm.
The selfie camera is based on a 16MP 1/3.06" OmniVision OV16A1 sensor with 1.0µm pixels and a Quad-Bayer filter (4-Cell in OV speak). The sensor is behind an f/2.4 aperture lens that has a fixed focus.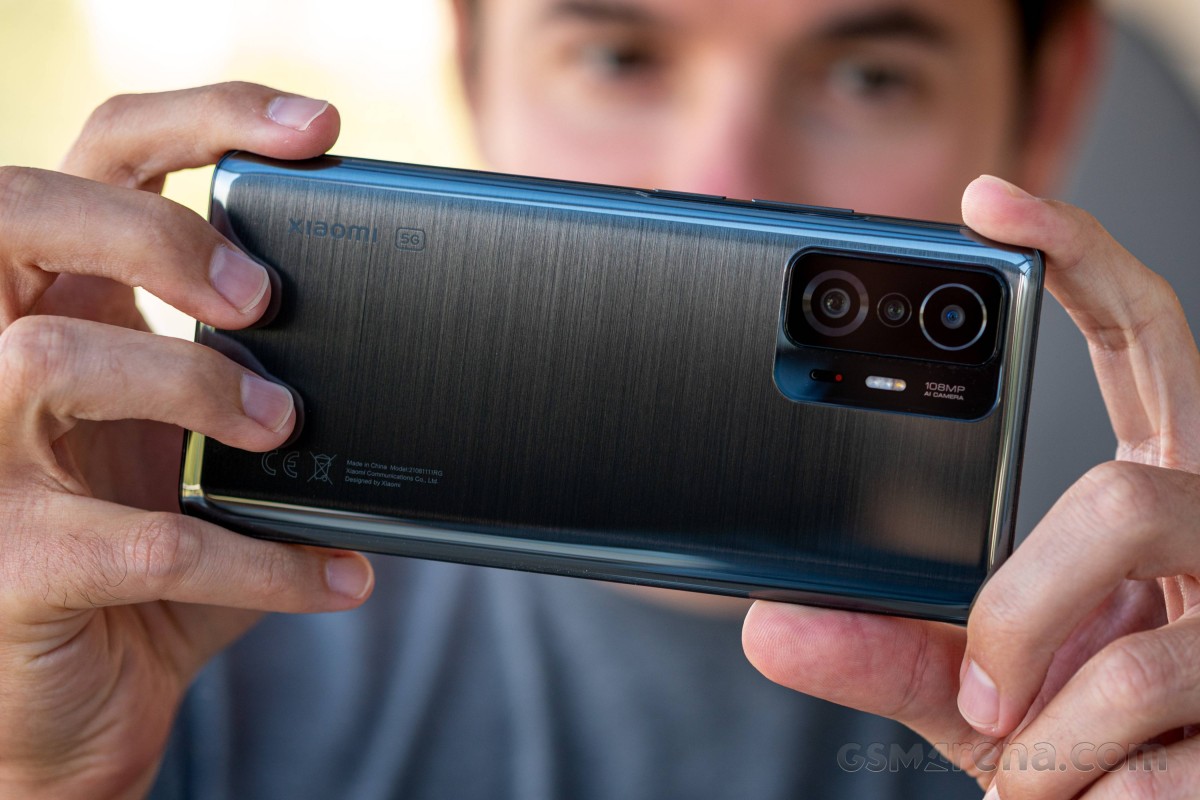 The camera app is a rather straightforward implementation, though it does have its quirks. First things first, basic operation for changing modes works with side swipes (on the black bezel!), and you can also tap on the modes that you can see to switch to those directly. Up and down swipes don't work for switching between the front and rear cameras; only the toggle next to the shutter release does that.
You can add, remove, and rearrange modes in the main rolodex by going to the More tab and navigating to the edit button, and you can access that from the settings menu as well. The unused modes will still be in that More tab, but you can switch to a (less intuitive) pull-out pane that's summoned from a line next to the shutter release.
The hamburger menu at the far end is where you'll find additional options, including the Super Macro mode (why here and not a mode in the rolodex?), plus the icon to access the settings. Next to that hamburger menu, you have a flash mode switch, an HDR switch, an AI toggle, shortcut to Google Lens, and a magic wand with beauty effects and filters.
On the near end, you have the camera zoom switch that operates in one of two fashions. The first one is simply tapping on one of the three dots that represent the ultra-wide, primary, and 2x digital options. Or you can tap on the active magnification and slide sideways to reveal even more zoom levels - 2x and 10x, plus a slider for intermediate magnifications.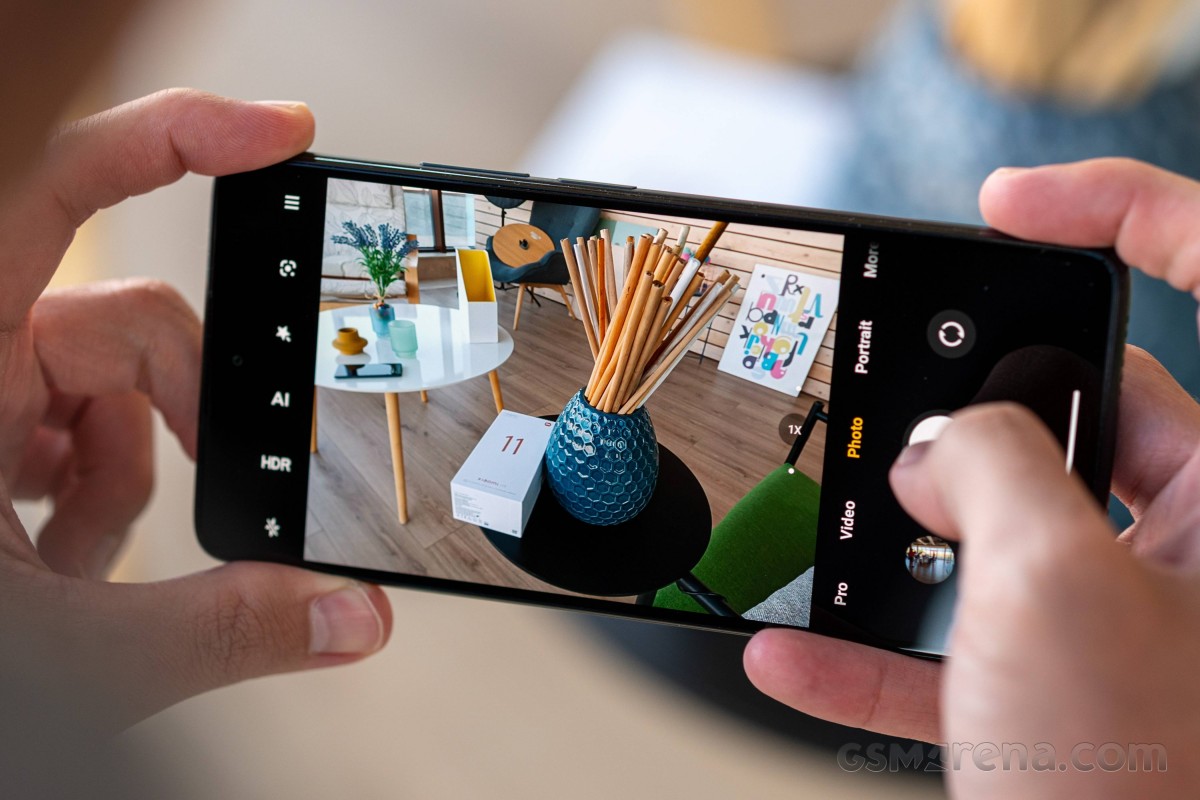 There's a nicely capable Pro mode, where you can tweak the shooting parameters yourself, and you can access each of the three cams, including the macro. You get to pick one of 4 white balance presets or dial in the light temperature with a slider, there's a manual focusing slider (with peaking as an option, particularly useful for the macro), and shutter speed (1/4000s to 30s/20s for macro) and ISO control with range depending on which camera you're using. A tiny live histogram is available, and a toggle for zebras can be found in the hamburger menu.
As expected, there's a host of extra modes, including Long Exposure with its own set of different presets - moving crowd, neon trails, oil painting, light painting, starry sky, and star trails. There's no Supermoon.
Night mode is available on the main and ultrawide cameras, as well as at the 2x zoomed-in level (but there's no Auto there). Auto night mode is a toggle in settings, enabled by default, and it lets the phone decide whether to use Night Mode or not. It would display a pop-up with the projected duration of the shot only for the main camera, something you don't get in the actual Night mode. Xiaomi does not offer exposure settings for either Night Mode.
There's also Dual video mode which can record a 50-50 split between the selfie cam and the main camera on the back. Finally, the Movie Effects mode reveals the special Hollywood modes that Xiaomi is so loud about - they include Magic Zoom, Slow Shutter, Time Freeze, Night time-lapse, and Parallel world. We covered those in detail on the vanilla Mi 11.
Finally, thanks to the three mics around the Xiaomi 11T Pro, you can enable optional Audio Zoom when capturing videos. This way you can focus better on a particular subject, say a speaker or a singer.
Daylight image quality
The 11T takes really nice photos with its primary camera - better, we'd say, than the ones we got out of the 11T Pro when we reviewed that one. The default 12MP shots are rich in detail, and it's rendered in a more organic fashion than the Pro phone - complex fine textures like grass or gravel don't exhibit the excessive sharping we saw there.
Colors are pretty saturated, but we wouldn't call it excessively so and, together with the consistently accurate white balance, make for an overall very appealing presentation. Dynamic range is good, and it is only in particularly harsh light (like the iPhone mural shot) that the more contrasty tone curve of this phone may leave you with some blown highlights.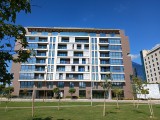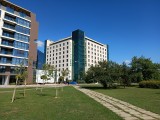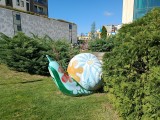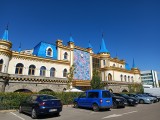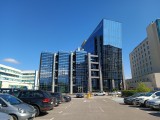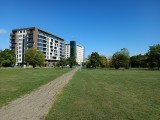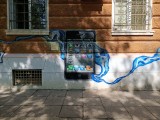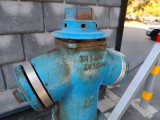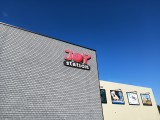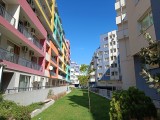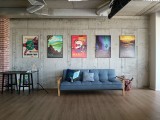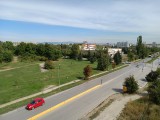 Daylight samples, main camera (1x)
Full-res 108MP images are actually pretty good depending on the scene and subject matter and could get you some noticeable extra detail. Of course, extra noise is also part of the equation, together with an increase in file sizes, but the color and dynamic range don't necessarily suffer.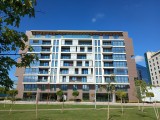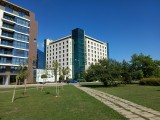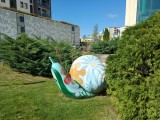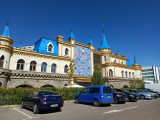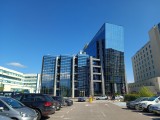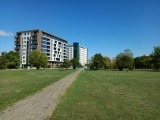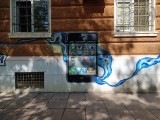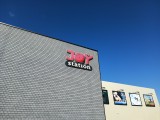 Daylight samples, main camera (1x), 108MP
It's then a little surprising that the 2x zoom shots straight out of the phone actually look noticeably worse on a pixel level. It would be a better idea then, if you need tighter framing, to shoot in 108MP and crop to your desired result.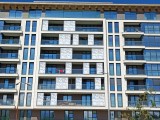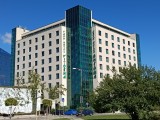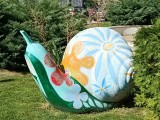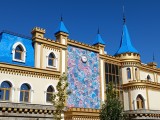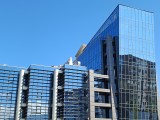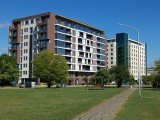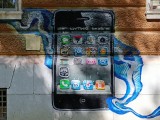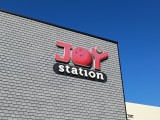 Daylight samples, main camera (2x)
The unassuming ultrawide puts out a surprisingly great performance. Its images are sharp and detailed for their 8MP while noise is kept in check. Dynamic range is very good too. Slightly off the mark is the color rendition where we're getting hints of coolness and desaturation, but not enough to ruin the good impression.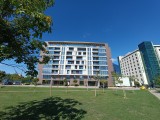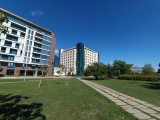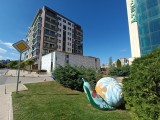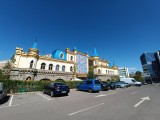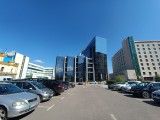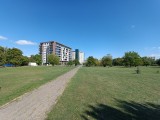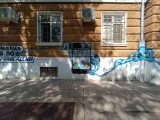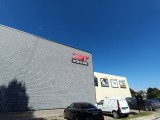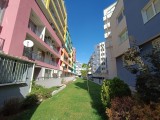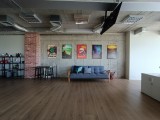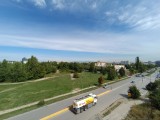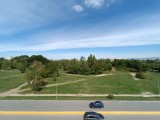 Daylight samples, ultrawide camera (0.6x)
Low-light image quality
The main camera's default behavior is to apply Night mode processing to some extent in low light, a feature controlled by a toggle in settings you can disable if you want full control of things. We say you leave it on, though, as it makes for very good results. You can expect balanced exposures with well-preserved highlights and decently developed shadows. Colors maintain their saturation, and there are no weird white balance issues in tricky lighting. These are not sharp throughout - darker areas can be a bit mushy, but where there's illumination, there's sharpness and detail.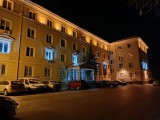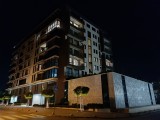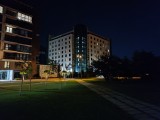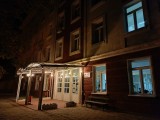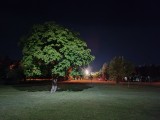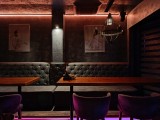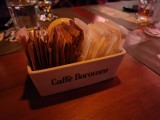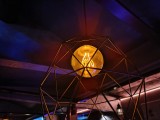 Low-light samples, main camera, Auto Night mode
The proper Night mode introduces improvements to shadow exposure and helps reveal detail in the darkest areas - highlights don't get much different, but there was hardly anything more to ask for there. The heavier sharpening will bring that processed Night mode look, but the Xiaomi does maintain a measured approach to that, so we're not really complaining.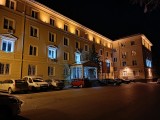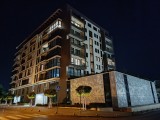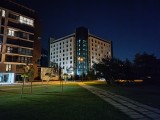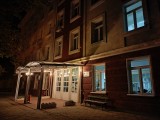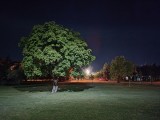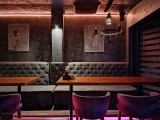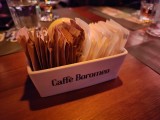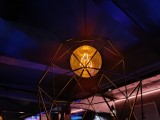 Low-light samples, main camera, Night mode
With no Night mode of any sort - in Photo mode with Auto Night mode disabled - you can expect more blown-out highlights, but generally similar levels of shadow development. These images can have a small advantage in sharpness under certain light conditions than the Night mode ones, so if you have a less contrasty scene with more balanced lighting (and you can be bothered), it could be worth turning off the auto toggle.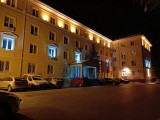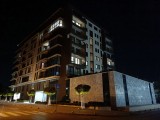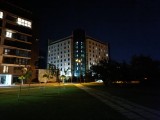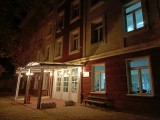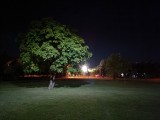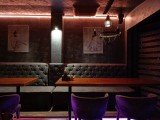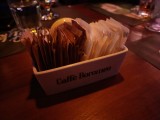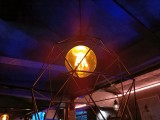 Low-light samples, main camera, no Night mode
At the 2x zoom level, with Auto Night enabled, you'd get the same prompt in the viewfinder reminding you to keep the phone steady, but in our experience, there was no actual Night mode processing in this case. Images will tend to be soft and blotchy in this case, though a decently well-lit scene might make for a, well, decent shot for sharing here or there. We were getting limited dynamic range in these, particularly at the highlight end.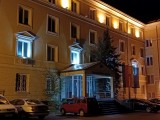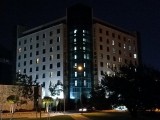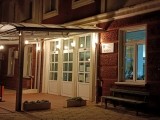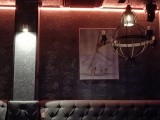 Low-light samples, main camera (2x), no Night mode
That at least is fixed if going into Night mode, which will reign in the highlights. It will also pull up shadow detail somewhat. The downside is that heavily sharpened watercolor Night mode look. You can't tell from afar, though, and these are, arguably, more likable at fit-to-screen than the no-Night mode shots.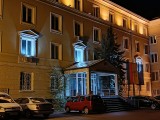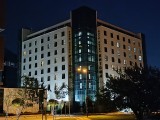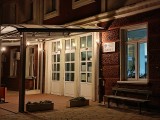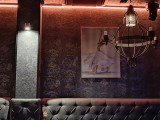 Low-light samples, main camera (2x), Night mode
You'll be faced with similar trade-offs on the ultrawide, though here we're leaning even more heavily towards the Night mode rendition. The Photo mode shots can be underexposed, with deep scary shadows, but also blown-out highlights. Night mode brings dramatic improvements at both ends with an added benefit of better color saturation - the Photo mode shots are duller than they should be.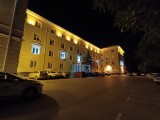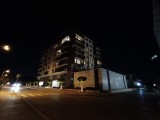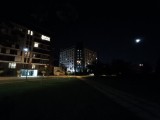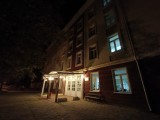 Low-light samples, ultrawide camera, no Night mode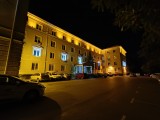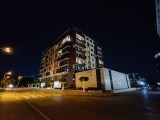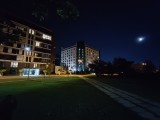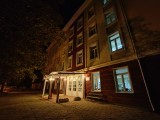 Low-light samples, ultrawide camera, Night mode
Once you're done with the real-world samples, head over to our Photo compare tool to see how the Xiaomi 11T stacks up against the competition.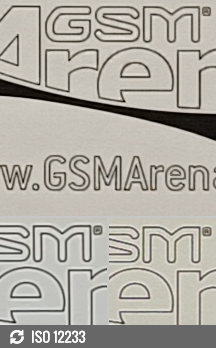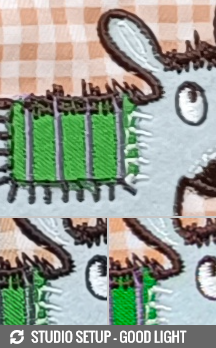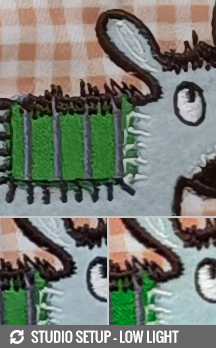 Xiaomi 11T against the OnePlus Nord 2 5G and the Realme GT Explorer Master in our Photo compare tool
Macro
We've often praised Xiaomi for offering an actually useful dedicated macro camera, and the 5MP 50mm-equivalent unit with autofocus on the 11T can get you some pretty nice closeups. You get very good detail on your tiny subjects (within the limitations of the available 5MP, of course), and colors have a pleasing level of pop.
Portrait mode
Portrait mode on the 11T generally brings excellent subject separation and even did surprisingly well with that bum of a reviewer's messy hair. The subject detail is great, background blur is natural-looking. The one negative point we have to add is the missing HDR, which may ruin scenes with more demanding lighting.
Selfies
The selfies from the 11T aren't too great - sourced from the 16MP Quad Bayer sensor, they don't have nearly as much detail as the resolution suggests. The exposures are pretty dim, and shadows are too dark for our liking. Skin tones aren't bad, but the overall color rendition is muted.
Portrait mode will take away the HDR processing, which will leave backlit scenes with blown-out highlights, though it'll still expose for the face, which is good. Subject isolation is prone to imperfections, particularly along the borders between clothes and backgrounds.
All in all - these will do, but if selfies are of utmost importance, don't get the 11T.
Video recording
The Xiaomi 11T records video up to 4K30 with its main camera - there's no 4K60, and there's no 8K either, and for those modes, you'll need to look at the 11T Pro. You do get 1080p at 60fps on the 11T if you're into high frame rate recording. The ultrawide, meanwhile, maxes out at 1080p at 30fps.
You get a choice of codecs as usual - the h.264 for better compatibility and the h.265 for smaller file sizes. Electronic stabilization is available in all modes. Audio is recorded in stereo, with a generous 256kbps bit rate.
4K30 out of the main camera (50Mbps bit rate) looks excellent - particularly so for the class, but also in absolute terms. We see some great detail, and it's rendered in a very likable, natural way. White balance is accurate, colors are appealingly lively, dynamic range is flagship-grade.
If you absolutely must, you can record in 4K at the 2x zoom level, but refrain from looking at it from up close - its shows a very strong watercolor effect from the digital zoom and subsequent liberal sharpening. On a global scale, it still looks very nice, keeping the main camera's color rendition and dynamic range, but real 4K it isn't.
The ultrawide isn't quite up to the main camera's high standard, though it's not bad either. It does maintain a good dynamic range, and detail is alright for a 1080p ultrawide, it's just that the footage is a bit washed out in terms of both color and contrast.
Stabilization is spectacular from both the main and the ultrawide cameras if you just keep the phone pointed in one direction, and panning is smooth and trouble-free. The phone might struggle to remove some of the walking shakes if you stomp your feet too much, but it's certainly not every step that makes it to the end clip.
Here's a glimpse of how the Xiaomi 11T compares to rivals in our Video compare tool. Head over there for the complete picture.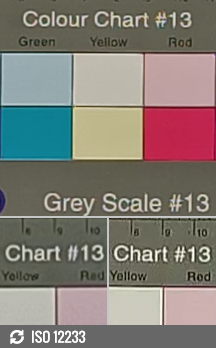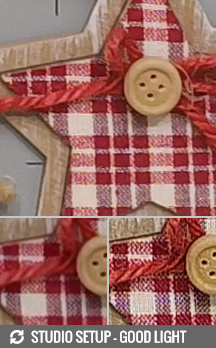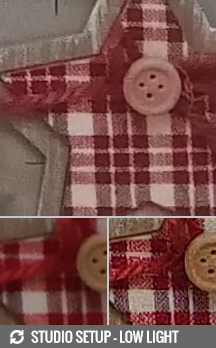 Xiaomi 11T against the OnePlus Nord 2 5G and the Realme GT Explorer Master in our Video compare tool