Video comparison
We kept things simpler for the video comparison and limited ourselves to just the Galaxy S22 Ultra and S21 Ultra - no Note20 Ultra in this one.
Daylight
Starting out with 8K at 24fps, let's once again say that we don't like either. We're seeing strong artifacting from both phones and whether it's due to noise, demosaicking, or compression, it's there and it's not looking nice. With that in mind, it's arguably the older phone has a slight edge in fine detail - there is just more definition in its tree branches and leaves.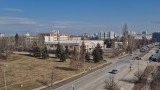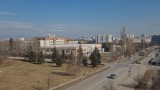 Frame grabs, 8K: S22 Ultra • S21 Ultra
In 4K, on the other hand, we'd give the win to the S22 Ultra for detail and texture, though it could just be a slightly more liberal sharpening at play. It's also got the more accurate colors next to a warmer S21 Ultra. Dynamic range is on par between the two. It's a similar story looking at the ultrawides - marginally crispier S22U, warmer S21U.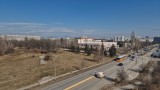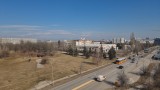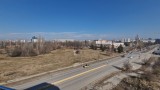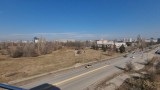 Frame grabs, 4K: S22 Ultra (1x) • S21 Ultra (1x) • S22 Ultra (0.6x) • S21 Ultra (0.6x)
The S22U maintains a small edge in sharpness at 3x zoom, but oddly enough it's noisier in video than its predecessor, the opposite outcome to what we saw in stills. At 10x, the older phone produces cleaner and marginally better detailed footage.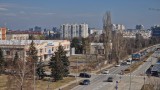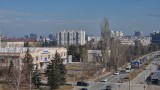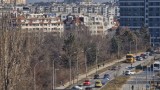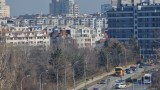 Frame grabs, 4K: S22 Ultra (3x) • S21 Ultra (3x) • S22 Ultra (10x) • S21 Ultra (10x)
We'll have to reiterate that whatever differences we may be seeing between the two phones are minuscule and only observable in deliberate side-by-side comparisons. The real-world implications are essentially non-existent.
You can have a look at the videos in the playlists below, maybe play the respective clips simultaneously.
Low light
In low-light the S22 Ultra has a more tangible lead when looking at main camera 4K footage. It's notably less noisy and sharper in the well lit areas of the frame. We're also seeing somewhat of an advantage in dynamic range. The ultrawides are so mushy in these circumstances as to be irrelevant which one is more.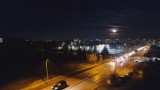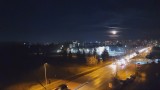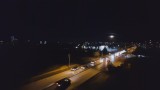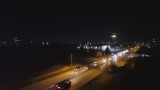 Frame grabs, 4K: S22 Ultra (1x) • S21 Ultra (1x) • S22 Ultra (0.6x) • S21 Ultra (0.6x)
In the battle of the teles, it's the older phone that has the upper hand. The difference is minimal at 3x, but becomes more pronounced at the longer zoom level.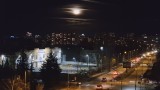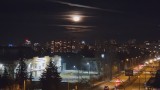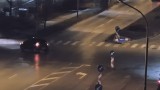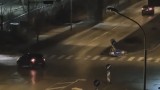 Frame grabs, 4K: S22 Ultra (3x) • S21 Ultra (3x) • S22 Ultra (10x) • S21 Ultra (10x)