Video recording
The Galaxy S22 Ultra records video up to 4K60 with all of its cameras - that's all five of them, yes. It can also capture 8K with its main camera, but only at 24fps, which is limitation that should have been lifted by now, we think - 30fps should be doable. Video stabilization is available in all these modes, but you can also turn it off if you have alternative means of supporting the phone.
8K capture is always encoded in h.265 HEVC while for the other modes you get to chose between h.264 or h.265. Regardless of video mode, audio is recorded in stereo and gets a 256kbps bit rate.
8K footage is best regarded as a check mark in the specsheet rather than a truly useful feature. Even though the clips (80Mbps) might reveal some extra detail given the right subject matter, they show a ton of artifacts, alongside a general softness. We'd steer clear.
4K is more our cup of tea and the Ultra delivers better quality there. 4K30 (48Mbps) from the main camera is nicely detailed, 'very good' we'd call it, because better ones exist. Dynamic range is excellent and color reproduction is accurate without being lifeless. 4K60 (70Mbps) is identical for the most part, except for a minor drop in fine detail.
The ultrawide camera is pretty good too producing detailed footage with wide dynamic range. Colors are ever so slightly warmer than on the main camera and skies are leaning a bit into cyan, but these are minor differences with little impact on overall impressions.
Save for its slightly too noticeable noise grain, the 3x telephoto capture is solid too. Footage is sharp and detailed, dynamic range is excellent and the colors are spot on.
The periscope tele isn't quite as happy having its clips examined at 1:1, but they still maintain what we'd call respectable quality. Given that proper 4K at 10x is virtually not available elsewhere, this one is as good as it gets anyway.
In low light, the main camera maintains its composure and records relatively good videos. Our very demanding balcony scene does reveal it doesn't quite have the widest dynamic range, with both clipped highlights and dark shadows being present, but in decently lit portions of the frame it captures very good detail, better than the S21 Ultra could. Colors are well preserved too.
The ultrawide doesn't take darkness quite as gracefully and this particular test scene ends up underexposed and soft. You'd need to pick better lit scenes for your ultrawide videos.
The teles are similarly struggling at night, though the 3x managed to capture what could pass for a usable clip.
Stabilization is very good on the S22 Ultra with its main and its ultrawide cameras. The phone can competently remove camera shake from walking or just handholding when pointing the camera in one direction. One issue we observed, however, is that when panning, the footage tends to overshoot the pan a little and then go back a few degrees. It's unusual and can be annoying. It feels like one of those things that will get fixed in a firmware update.
The 3x and 10x telephoto also deliver relatively stable footage, though some shake does still remain in the end result.
There are also a couple of Super steady modes. You get a choice of 30fps and 60fps but resolution is set at 1080p only. Two magnifications are available, 0.6x and 1x. but in either mode the phone uses the ultrawide camera and disables autofocus, which is a bummer.
Selfie videos offer very good quality, and with stabilization enabled they are very smooth as well. However, stabilization does eat into the field of view and fitting your entire head and leaving it some room to breathe requires quite a bit of a stretch. A selfie stick would help a lot and even a relatively short one will do.
Turning the stabilization off will improve things when it comes to coverage, but the resulting shakiness is too big of a trade-off. We'd go the stick route.
Here's a glimpse of how the Galaxy S22 Ultra compares to rivals in our Video compare tool. Head over there for the complete picture.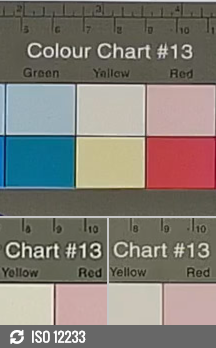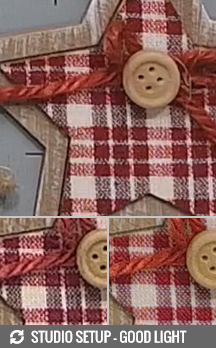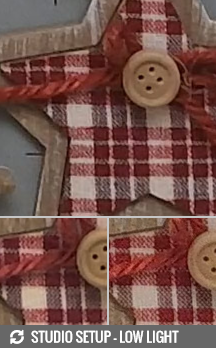 Samsung Galaxy S22 Ultra against the iPhone 13 Pro Max and the Xiaomi Mi 11 Ultra in our Video compare tool