Competition
The Oppo Reno7 is priced at around €330 in Europe, while its F21 Pro alter ego goes for INR 23K in India. Naturally, that's a very competitive market segment, and there's no shortage of rivals.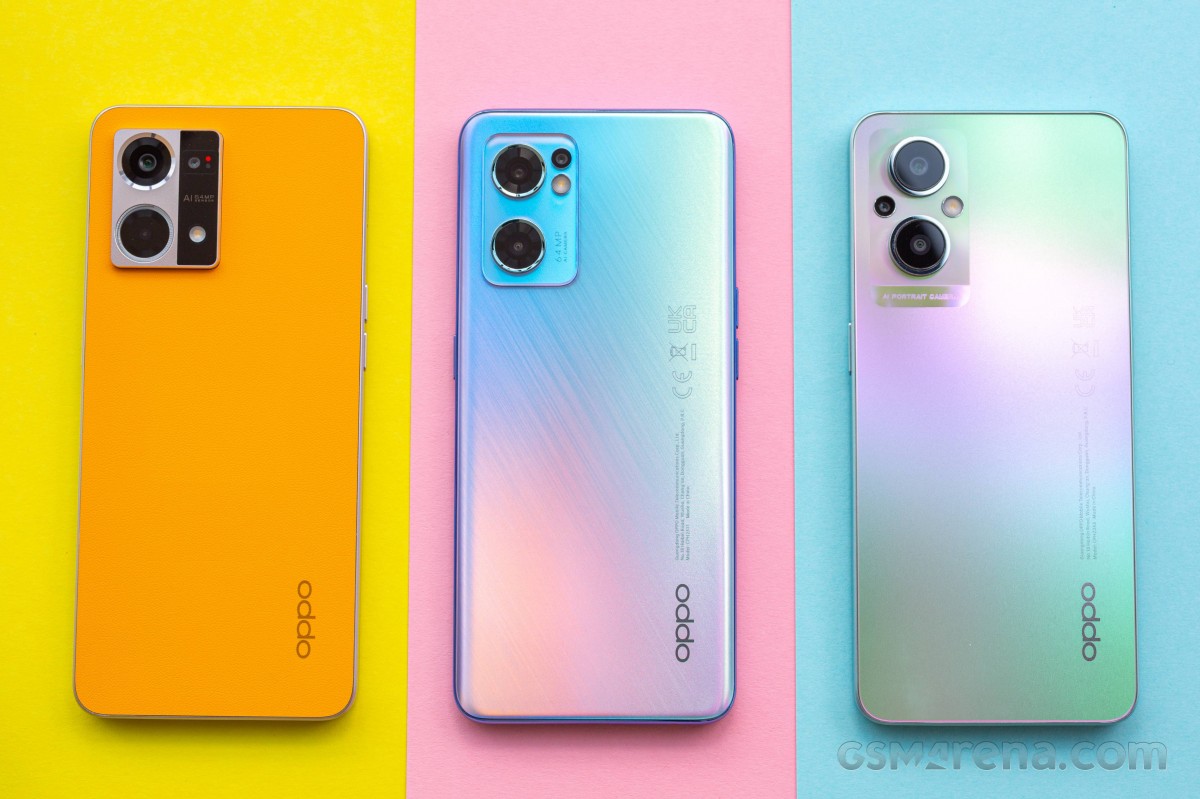 Left to right: Reno7 • Reno7 5G • Reno7 Lite
Oppo's got plenty of its own models here too, and we tried to point out similarities and differences with the Reno7's stablemates as we went along. But basically, the selection depends heavily on whether you must have 5G and where you are in the world. If the answer to the first one is 'yes', then the vanilla Reno7 is obviously a no-go.
5G-capable Oppos roughly around this price point include, well, the Reno7 5G and the Reno7 Lite (a.k.a. F21 Pro 5G/Reno7 Z 5G), though they still come at a certain price premium over the Reno7 proper. All of them have beefier chipsets, but the Lite and its various reincarnations have 60Hz displays, unlike the Reno7. The Reno7 5G, meanwhile, matches the 4G version for refresh rate, charges faster and has an ultrawide camera - none of the others do. You can't have 5G and a microscope, though (okay, you could, if you manage to dig up a Find X3 Pro and are willing to pay several Renos' worth).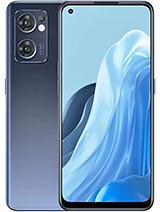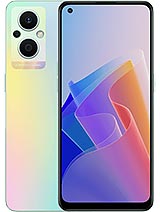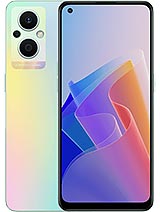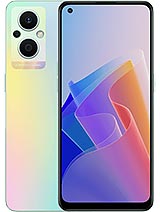 Oppo Reno7 5G • Oppo Reno7 Lite • Oppo Reno7 Z 5G • Oppo F21 Pro 5G
You could have 5G for Reno7 money, though - even less, in fact. And it's even sort of coming from Oppo, too - the Realme 9 Pro offers you the next-gen connectivity, plus an ultrawide camera; you'll just need to live with an LCD instead of an OLED display.
The Realme 9 Pro+, meanwhile, is a bit pricier than the F21 Pro in India, but retailing at essentially Reno7 money in Europe, and in addition to 5G it gets you an ultrawide and a higher-grade main camera, stereo speakers and faster charging. That's a win for Realme, the way we see it.
Our go-to choice for midranger, the Galaxy A52s is still widely available despite coming from 2021, and it's cheaper than the Reno7. It's a no-brainer, really - a vastly superior chipset (with 5G), a better display, proper IP67 rating, a more versatile camera system (no microscope, but yes ultrawide and macro) - the Reno7 can't win this one. Well, the F21 Pro could in India, where the Galaxy is 30-ish percent more expensive - that's not an insignificant difference.
The Redmi Note 11 Pro (4G) is up to €100 cheaper than the Reno7, while it roughly matches the F21 Pro's sticker in India. Going for the Redmi, you'd be looking at a better display (higher RR and brightness), stereo speakers, faster charging, and a slightly superior camera system. However, the Redmi can't match the Reno's battery life. Still, the Redmi is a better deal.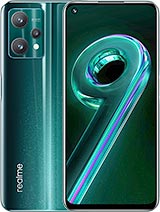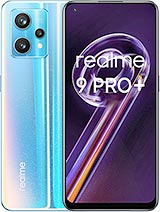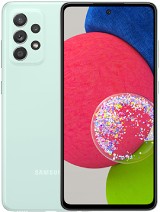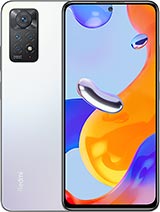 Realme 9 Pro • Realme 9 Pro+ • Samsung Galaxy A52s 5G • Xiaomi Redmi Note 11 Pro
Verdict
The Reno7 left a pretty positive impression on us after a couple of weeks of reviewing. It feels nice in hand, the faux leather and color team up to create a design unlike the mainstream midranger, and the splash resistance is a welcome checkmark on the spec sheet. The roomy 128GB base storage and the 8gigs of RAM don't hurt its case either, while battery life is a particularly strong suit. We even got more than what we expected out of the camera, particularly in terms of zoom results, and even the microscope is fun, if a little gimmicky.
The microscope is no ultrawide camera, unfortunately, and the omission of that particular camera, which we know to be one of the cheaper components (for a modest one befitting the Reno7's stature), is rubbing us the wrong way. Low-light results out of the main camera aren't spectacular either, and the barebones video recording capabilities are another manifestation of what is a relatively low-end chipset.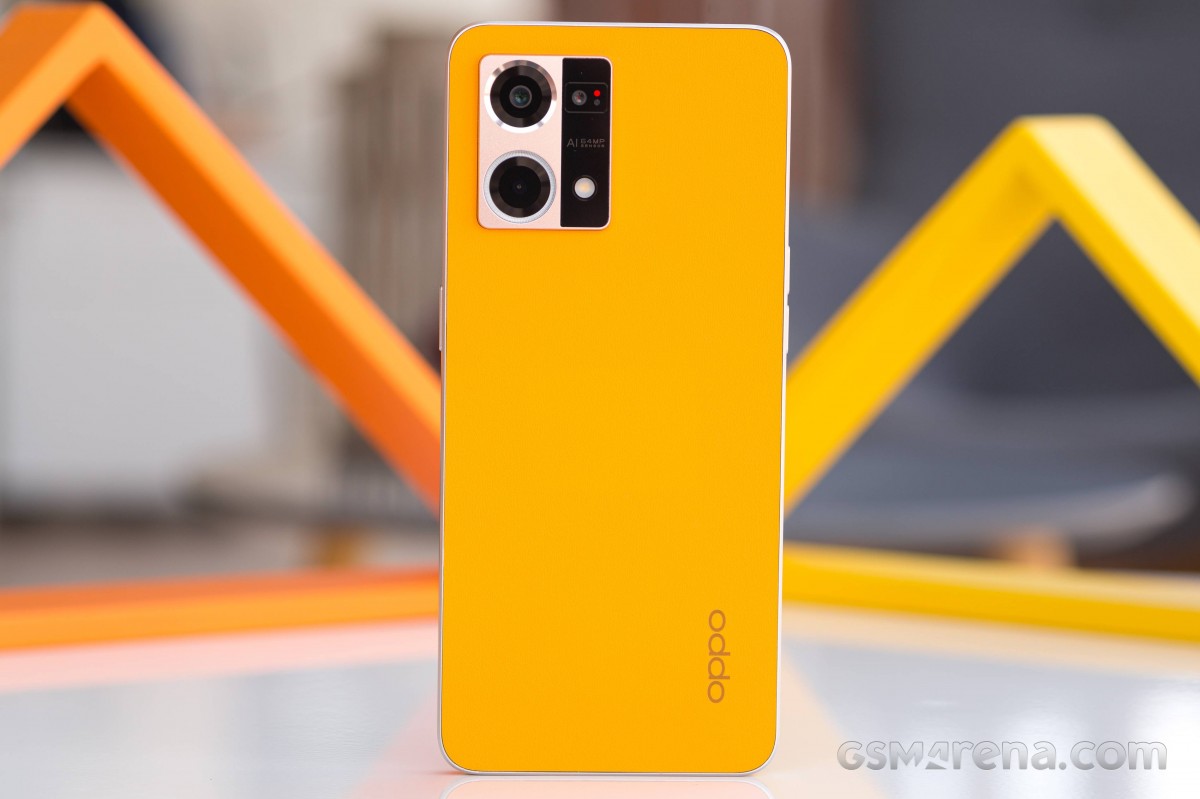 All things considered, the Reno7 can't be a straight-up recommendation simply because more well-rounded alternatives exist, often at the same or lower price. It's still an interesting proposition, though, and worth having a look at if you happen to like its peculiarities.
Pros
Standout design on this Sunset Orange colorway, reasonably light and compact too.
IPX4 rating is nice to have, even though the phone is not rated for submersion.
Long-lasting battery, decently fast charging for the money.
Generous RAM and storage capacity.
A few small niceties - 3.5mm jack, dedicated microSD slot, NFC (not on the F21 Pro, though).
Surprisingly good results at 2x zoom in daylight.
The microscope camera is fun.
Cons
Chipset is underpowered, does not support 5G (admittedly there are a bunch of Renos that do).
Unimpressive camera performance in low light.
No 4K or 1080p60 video recording.
No ultrawide camera.
Pricing

These are the best offers from our affiliate partners. We may get a commission from qualifying sales.

256GB 8GB RAM
$ 509.51
$ 282.28
128GB 8GB RAM
£ 189.99
€ 299.99
Show all prices