64MP main camera, no ultrawide, but yes microscope
The Reno7 has a somewhat unusual camera system that consists of three units. There's nothing unorthodox about the primary unit - it's a run-of-the-mill 64MP unit. The 2MP depth sensor is as good as non-existent, and that, too is a fairly popular choice. The third camera is where it gets slightly interesting, as it's a 'microscope' - more on that later. Which brings the total of cameras on this phone's back to three, and that's all of them - there's no ultrawide, which we've come to take for granted at pretty much any price point.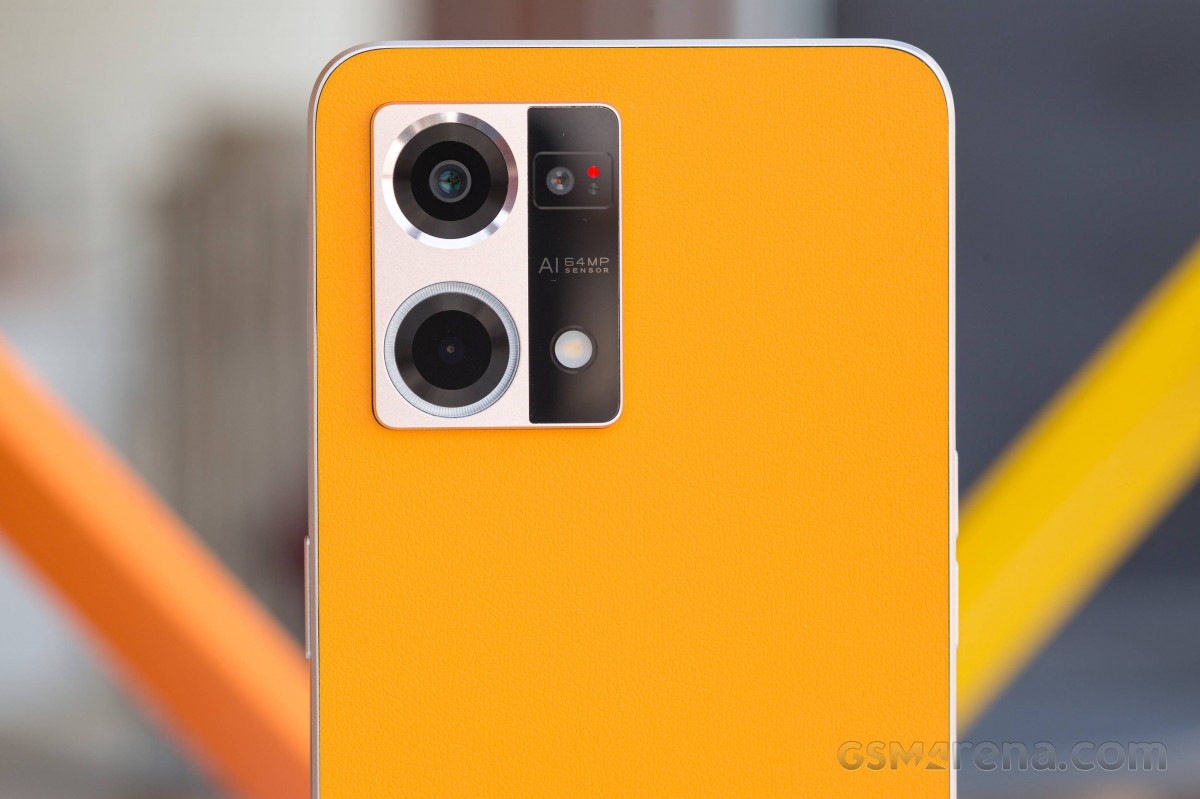 Starting back from that last point, quite a few of the Reno7s actually omit the ultrawide, so the vanilla model's specs shouldn't be that big of a surprise. Still, a basic 8MP unit could have made the Reno7 a lot more versatile without breaking the bank - then again, we're no accountants. It's worth mentioning that the Reno7 Lite (a.k.a. F21 Pro 5G) doesn't have an ultrawide either.
Neither does it have a microscope, but the Reno7 (a.k.a. F21 Pro, since we went there) does. It's not a spec-heavy camera - the GalaxyCore GC02M1 sensor is a tiny 2MP 1/5" unit with 1.75µm pixels, and it's placed behind an f/3.3 lens. Focus is fixed, and the subject distance from the camera housing is just a few mm.
This brings us to the primary camera. It uses the 64MP OmniVision OV64B sensor (1/2.0" optical format, 0.7µm pixel size) placed behind a 26mm-equivalent lens with an f/1.7 aperture. From what we can gather, that's the main camera on at least 5 of the Reno7s, and who knows how many other midrangers.
For selfies, you get another popular hardware choice - a 32MP Sony IMX 709 sensor (1/2.74", 0.8µm, Quad Bayer). It's paired with an f/2.4 aperture lens with a fixed focus.
The move to Android 12 hasn't introduced any changes to the camera app, and it's the same as what we saw on the Reno7 5G and Reno7 Lite. It's straightforward - the main camera modes are arranged in a typical carousel formation, while the Microscope mode is accessed from the More sub-menu. You will find two zoom toggles on the viewfinder - one for the main 1x mode, one for the 2x zoom that's still sourced from the main camera.
The usual controls for HDR and the AI mode can be found on top of the viewfinder. There is a Pro mode in the More tab that lets you select shutter speeds all the way to 32s and ISO up to 6400, with a histogram available too. The Settings menu gives you the standard list of options like grid lines, geotagging, and shutter sound toggle.
Daylight image quality
Daylight photos from the Reno7's main camera (in a way, its only camera) are good for the class. The 16MP images contain a whole lot of detail, and it's rendered in a very organic way. There's a somewhat unusually high level of grain in these, however - not bothersome, but noticeable. Dynamic range isn't super-wide, but it's good enough to not be an issue. Colors, meanwhile, are very likeable - not over the top, not dull either. We also had consistently accurate white balance, so there were no weird color casts.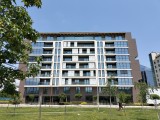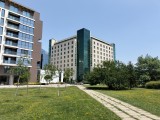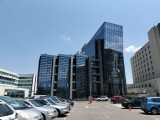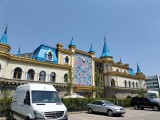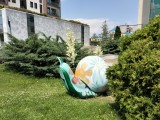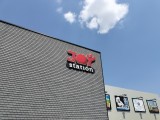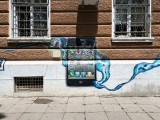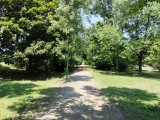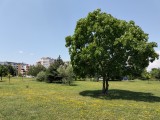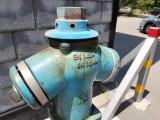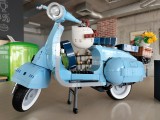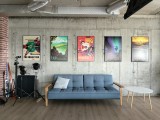 Daylight samples, main camera (1x)
The 2x zoom button in the viewfinder may not have a dedicated camera to do its work, but the main camera does pull off rather remarkable results. These are very detailed images, even on a pixel level, and they look like they can be coming out of a standalone 16MP tele. They're not flawless, and you could see a certain jagged rendition of certain types of detail plus, we had the occasional soft photo, but overall it's a very good zoom performance for a phone with no zoom camera.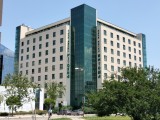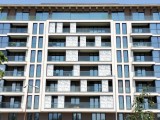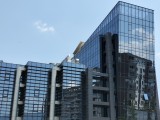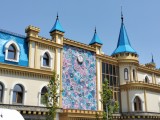 Daylight samples, main camera (2x zoom)
The 64MP mode does appear to be arriving at the full resolution through demosaicking rather than upscaling 16MP shots to 64MP as some other lower-end phones do. You can get a better detail than in 16MP mode in these well-lit daylight scenes, but these shots do tend to be substantially noisier.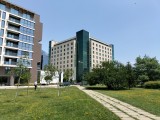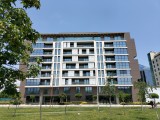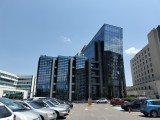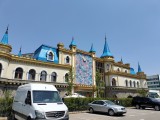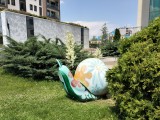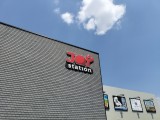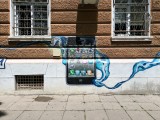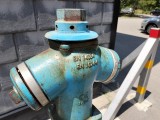 Daylight samples, main camera (1x), 64MP
Low-light image quality
In low light, the Reno7 isn't having the time of its life. Dynamic range is rather narrow, with highlights in a particularly dire state, though the shadows are way too dark as well. There's plenty of noise to be seen, though detail can pass for decent in areas that have some light for the phone to work with. Colors maintain their saturation well; there's just not a whole lot of them when images are overall underexposed, and the highlights are blown to white.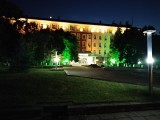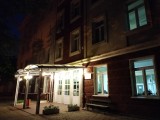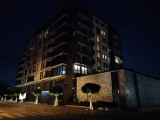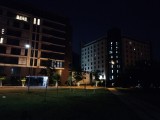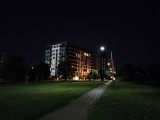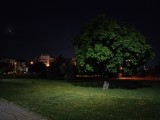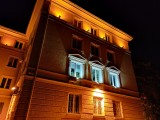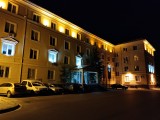 Low-light samples, main camera (1x)
Night mode introduces dramatic differences and makes tonal development a lot more likeable. Highlights are significantly better rendered, and there's now detail where previously it was a blob of white. Shadows also get a nudge though it's not quite as pronounced. One downside is that detail gets a bit softer in Nigh mode.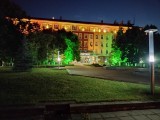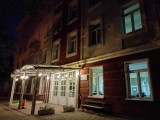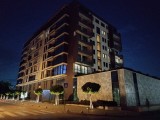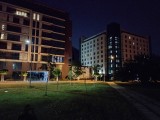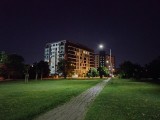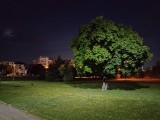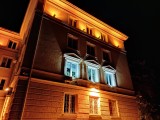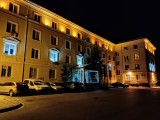 Low-light samples, main camera (1x), Night mode
At 2x zoom, low-light shots are just barely usable. We'd recommend using Night mode and avoiding examination beyond fit to screen level.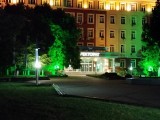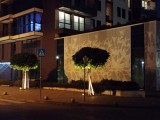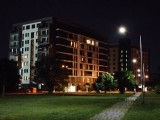 Low-light samples, main camera (2x)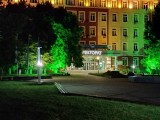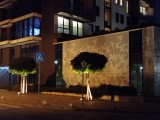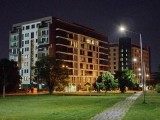 Low-light samples, main camera (2x), Night mode
Once you're done with the real-world samples, head over to our Photo compare tool to see how the Oppo Reno7 stacks up against the competition.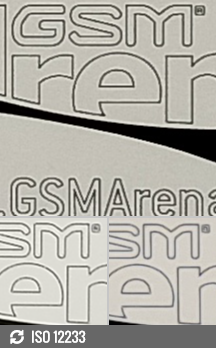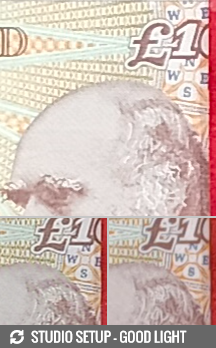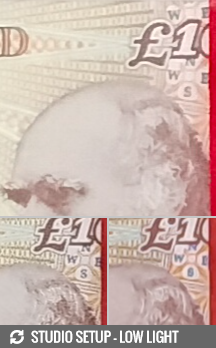 Oppo Reno7 against the Redmi Note 11 Pro 5G and the Galaxy A33 in our Photo compare tool
Portrait mode
Subject detection in Portrait mode is fairly good, though there was the occasional mishap like the clipped ear in the first sample or the indecisive rendition of the hair in the third - nothing major, and it's typically resolved by taking multiple shots. Perhaps toning down the blur level a notch from the default state could help make these look more natural, but it's similarly a petty complaint.
Selfies
Seflies out of the Reno7 are alright. They're saved at the nominal 32MP resolution, but they don't have the detail to show for it - we'd speculate they started their lives as 8MP binned images, which were subsequently upscaled to 32MP and sharpened heartily. That said, these would certainly make excellently sharp 8MP or 12MP photos. Colors are generally accurate, even if a little on the unenthusiastic side.
Microscope camera
The microscope camera of the Reno7 is... interesting. The shooting process takes some getting used to since you need to be at a very specific distance from your subject in order to have it in focus, and it's a very short distance - millimeters. And since the depth of field is razor-thin at such focus distances, the slightest of movements will affect the sharpness of your photos.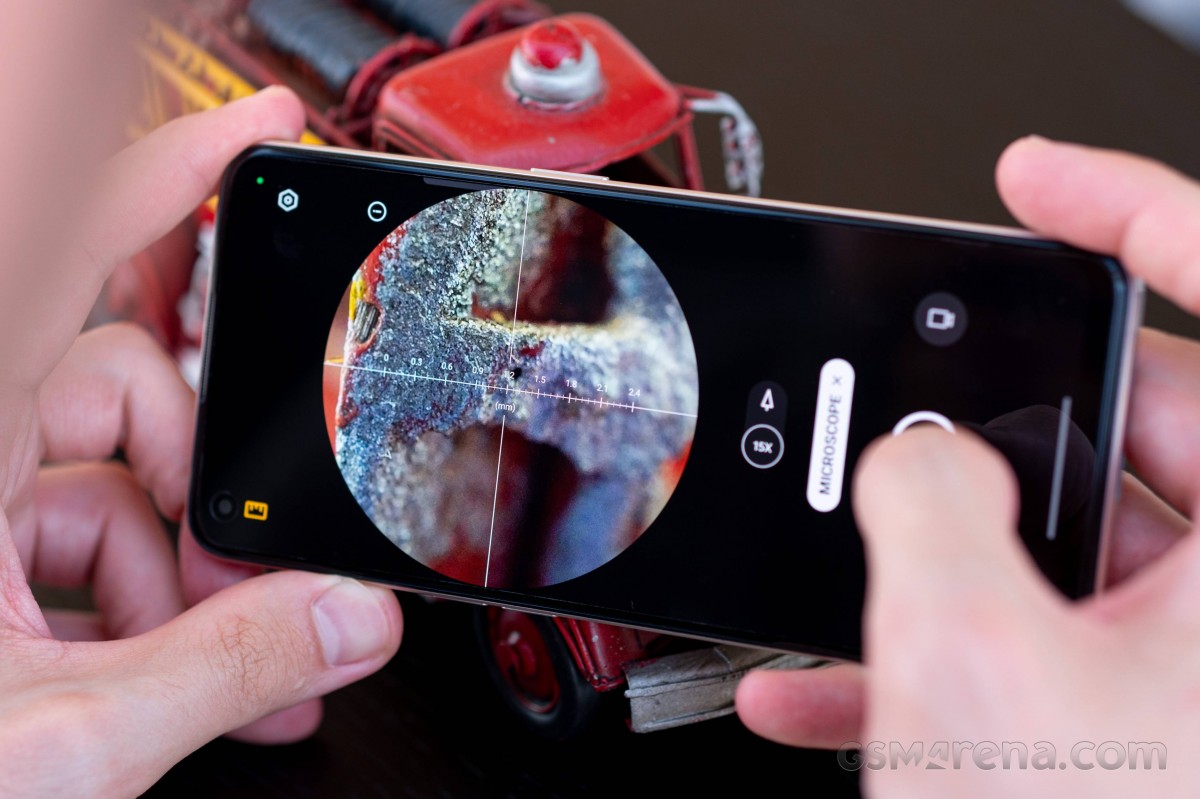 The 2MP nominal resolution actually drops to 1.44MP since the phone captures 1,200x1,200px square images. There are two magnifications, and the native one is labeled 15x in the viewfinder. It has decent per-pixel detail, there's just not a whole lot of pixels, though it does let you capture things you otherwise couldn't with a conventional camera. It's nice as a novelty, and potentially even sort of useful if, for example, you need to see what subpixel arrangement your (other) displays have.
The 30x magnification throws in some upscaling in the mix, and things start looking too soft.
Video recording
The Reno7 has very basic video recording capabilities - it maxes out at 1080p at 30fps. It does have stabilization in this 'top' mode, and it also lets you encode your clips using the h.265 format for smaller file sizes - not that 1080p30 files are huge using h.264 and the 20Mbps bit rate (which itself is pretty high for that mode).
For what they are, the videos are pretty good. The Reno7 is among the better ones in terms of detail in 1080p, and it's rendered pretty nicely too. Colors are giving us a bit of a cold vibe, and dynamic range could be wider.
1080p at 2x zoom, however, has a distinctly soft and heavily sharpened look which you can see even from afar. It's no good.
Stabilization is quite good - shake from walking is ironed out, pans have no abrupt transitions, pointing in one direction is stable too. There is no focus hunting either - an otherwise fairly common issue.
Here's a glimpse of how the Oppo Reno7 compares to rivals in our Video compare tool. Head over there for the complete picture.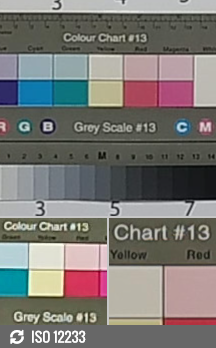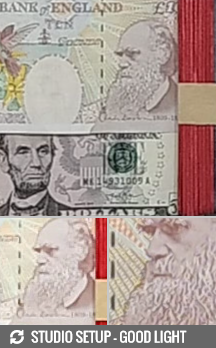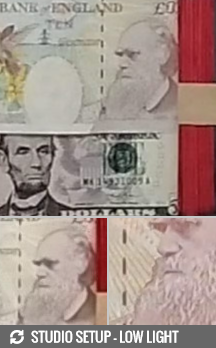 Oppo Reno7 against the Redmi Note 11 Pro 5G and the Galaxy A33 in our Video compare tool