Dual 12MP camera with monochrome and color sensors
Just like the P9, the Huawei P9 Plus features two 12MP sensors, one is fairly standard and captures color photographs while the other is only monochrome (black & white). The latter lacks a Bayer filter which is used in color cameras. This has enabled the monochrome sensor to capture (up to 3x) more light and so it should fare better in low-light photography.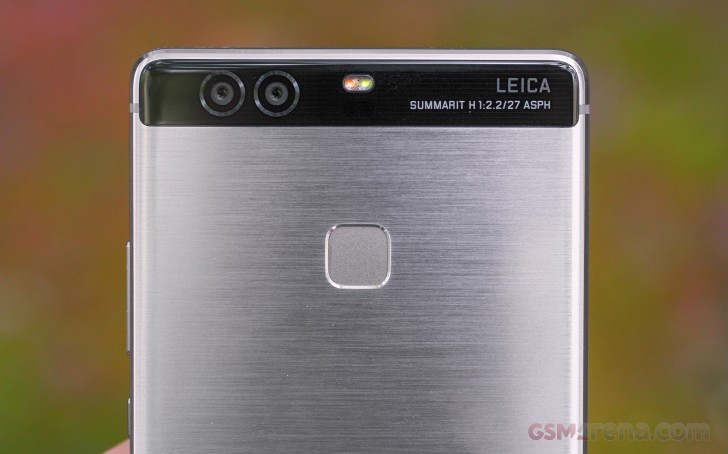 The Huawei camera app offers manual mode, which has RAW shooting, manual focus, shutter speed and ISO and a few other options. The Pro camera interface is very comfortable, but only if you know how to use it.
There are no marks to suggest that, but all the camera options are hidden in menus you can bring by swiping up or down from the screen (assuming you hold the camera in landscape mode). This may be confusing at first but you quickly get used to it.
The main menu houses all the available shooting modes - Photo, Monochrome, HDR, Panorama, Beauty, and Light Painting. There is also an advanced settings menu, summoned by a swipe from the top.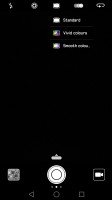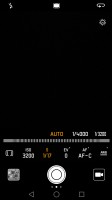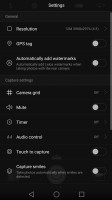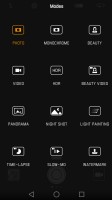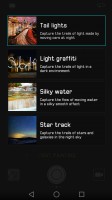 The camera app and the Leica Film modes • Pro mode • Settings • All shooting modes • Light Painting
Leica designed two additional shooting (film) modes for the color sensor besides the Standard mode - Vivid Colors and Smooth Color. Those are in line with the Leica film camera experience (you even get a Leica shutter sound). The Standard one is, well, the regular color mode; Vivid dials up the colors; while Smooth is somewhere in between. The camera samples explain these best: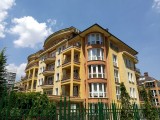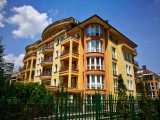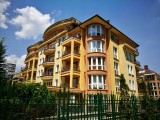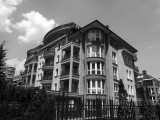 Standard • Vivid colors • Smooth colors • Monochrome
The monochrome mode is not just desaturated color photos like all other smartphones shoot, it's the real deal. The captured detail is amazing, as is the dynamic range. Check those beautiful B&W shots for yourselves:
This second camera is used for more than just the occasional dramatic B&W shot, though. It has superior low-light performance, as the lack of an RGB filter on top of the sensor has allowed for a F-stop or more worth of extra light to be captured for the same scenes.
Additionally, the two sensors allow the distance to the subjects to be calculated precisely, which is part of Huawei's Hybrid autofocus (which also includes Laser AF). And since the camera creates a depth map of the scene anyway, it can also leverage this information to recreate a high-quality optical background defocus effect (bokeh).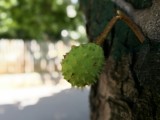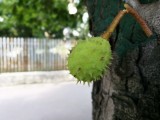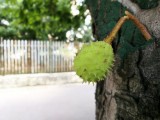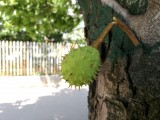 F-Stop samples: f/1.0 • f/4.5 • f/6.3* f/16.0
We have to applaud Huawei for adding live bokeh preview, so you'll always know what the result will be. But in case you are unhappy, you can always edit the focus point post shooting, and you can even opt for some nice wide aperture effects (desaturation, motion blur, film grain, vivid colors, among others).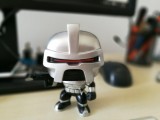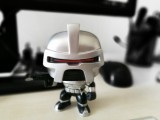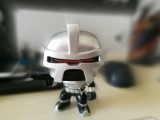 An f/1.2 sample • desaturated background effect • motion blur background effect
The Light Painting mode shoots at 8MP and has four additional sub-modes - tail light trails, light graffiti, silky water, star track. Whatever the scene, your P9 Plus will first take a picture with the proper exposure settings and then it will capture the light trails of either cars, stars, water or other moving objects. After you finish capturing those, the light trails will be automatically added to your picture. This process produces some stunning results as long as you keep the camera perfectly still while shooting - on a tripod or similar.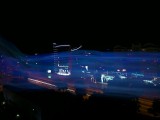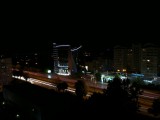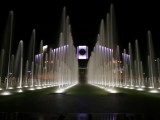 Graffiti • Tail Light Trails • Silky Water
And whether you love playing with the Pro mode or not, the P9 Plus is really capable of taking some great low-light images either way.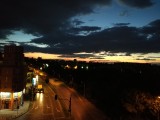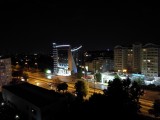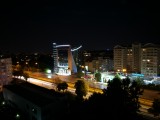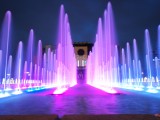 Low light (auto) • Low light (auto) • Low light (exp. 4s, tripod) • Low light shot (exp. 2s, tripod)
Let's focus on the actual quality now. The Huawei P9 Plus, just like the P9, uses two 12MP Sony IMX286 sensors, the monochrome one lacks a Bayer filter, which is a normal part of any modern camera sensor. The image quality produced by both sensors is theoretically the same, though the absence of the color filter and thus the brighter sensor gives the monochrome pictures an edge over the color ones.
Anyway, we saw the monochrome samples are quite nice. The 12MP color samples came out with more than enough resolved detail, too, high dynamic range, and spot-on colors. The contrast is great as well.
The P9 Plus samples could have benefitted from a little more detail and little less noise, but they still tick all the necessary boxes to be considered flagship grade. And thanks to the high dynamic range we found it unnecessary to use the HDR mode.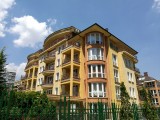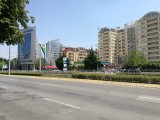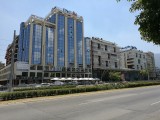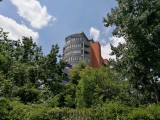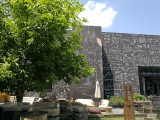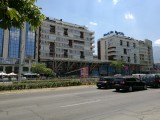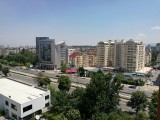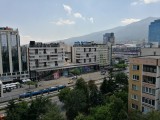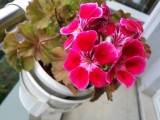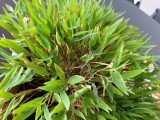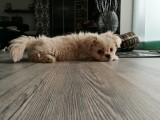 Huawei P9 Plus 12MP camera samples
Of course, you may need HDR at some point of your shooting experience. You can check the HDR samples we took below.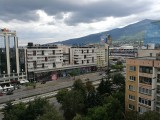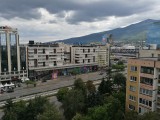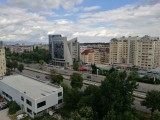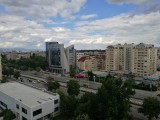 HDR off • HDR on • HDR off • HDR on
And finally, check these Vivid and Smooth samples out.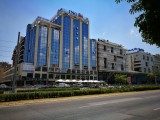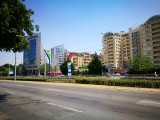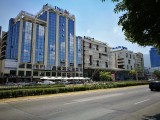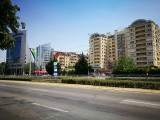 Vivid • Vivid • Smooth • Smooth
The panorama mode is one of the better implementations on the market, switching automatically between portrait and landscape. When shooting in portrait, panoramic images turn out a bit taller than 3,000 pixels and the samples below are about 30MP - not that far from a 180-degree sweep (about 35MP). Stitching is good, exposure is even, it's just that the captured detail is a notch less than on the still images.
You can enable Vivid or Smooth modes for the Panorama mode, if you like.



Normal panorama • Vivid panorama
The front camera of the P9 Plus is a bit different than the one found on the P9 - it's still an 8MP unit, but with wider f/1,9 lens and autofocus. There is the obligatory beautification feature, which attempts to mask skin blemishes.
If you go for a regular photo, the resolved detail is quite satisfactory, the colors and contrast are great, too. It's one of the better selfie snappers we've met, it also supports screen flash and shoots pleasant selfies almost every time.
You can check out how the Huawei P9 Plus primary camera stacks up against the competition in our Photo compare tool.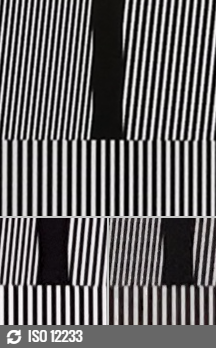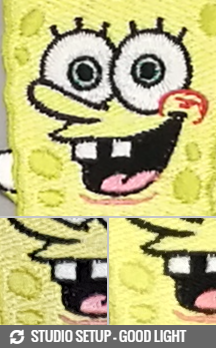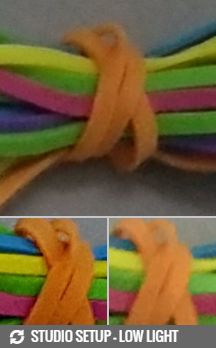 Huawei P9 Plus vs. Galaxy S7 edge vs. iPhone 6s Plus in our Photo quality comparison tool
Video recording at 1080p
One of the major flaws of the P9 Plus is that it doesn't support 2160p video recording, when it has become the de facto standard resolution for high-end smartphone camcorders. A lot of users will live just fine without it, but they shouldn't have to at this price point.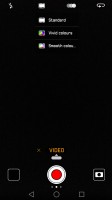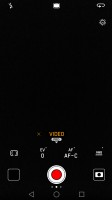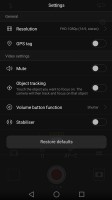 Camcorder with Leica Film modes • Pro mode • Settings
The smartphone does support 1080p@60fps, so at least, there's that. Additionally, you get a slow motion mode, where video is recorded at 120fps, but the resolution is just 720p.
The 1080p@60fps videos come out with a bitrate of 34Mbps while the 30fps ones are exactly half that. In either case, audio is recorded in stereo at 192kbps.
There isn't much room for praise in the video department. They lack the detail you'd expect from that resolution and the dynamic range is mediocre. The colors are spot-on and the contrast is very good. There isn't any annoying focus hunting either.
Note that you can have the Vivid and Smooth modes in videos, too. It's a pity you can't use the monochrome snapper for capturing videos though.
This is a 1080p at 30fps video sample.
And this is a Full HD video shot at 60fps.
You can check this Vivid video, too.
As usual, we've provided unedited samples straight out of the camera for you to download - 1080p@30fps (14s, 30MB), 1080p@60fps (10s, 42MB).
Be sure to head over to our video compare tool to check where the P9 Plus stands against the rest.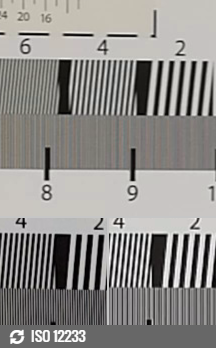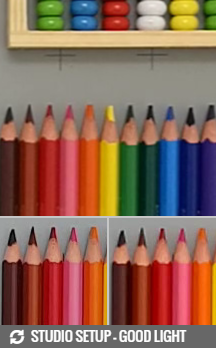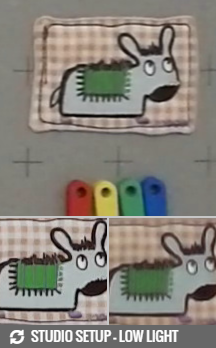 Huawei P9 Plus vs. Galaxy S7 edge vs. Huawei Mate 8 in our Video quality comparison tool