Triple camera setup on the back, missed UI opportunities
The Magic Vs has three cameras on its back in a rather conventional in principle ultrawide-wide-telephoto configuration. Two selfie cameras, one per display, bring the tally up to five.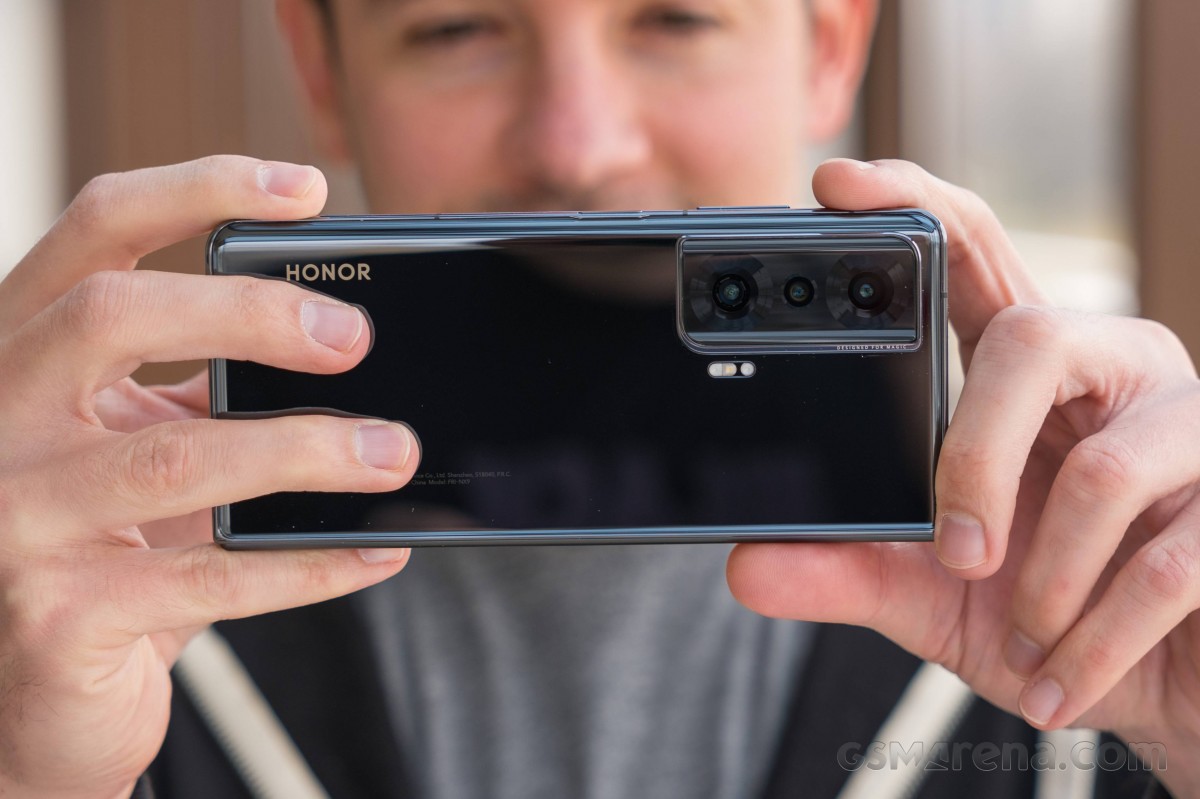 The main camera uses the 54MP Sony IMX 800 sensor. It's got a 1/1.49" optical format and a 1.0µm pixel size. The unusual optical format comes from the similarly unorthodox native resolution of 8,768x6144px which is in an odd 1.43:1 aspect ratio (4.28:3 or 12.8:9, depending on how your brain is wired). The 4-to-1 binned photos do come from a 4:3 aspect crop from that imager and weigh in at 4,096x3,072px for a total of 12.5MP.
There's a non-stabilized lens in front of that sensor and the EXIF data on the full-res images reports 23mm equivalent focal length vs. 27mm on the cropped 12.5MP ones, though the 1.04x crop factor isn't enough to make all the numbers make sense all at the same time. But we digress. The aperture is f/1.9.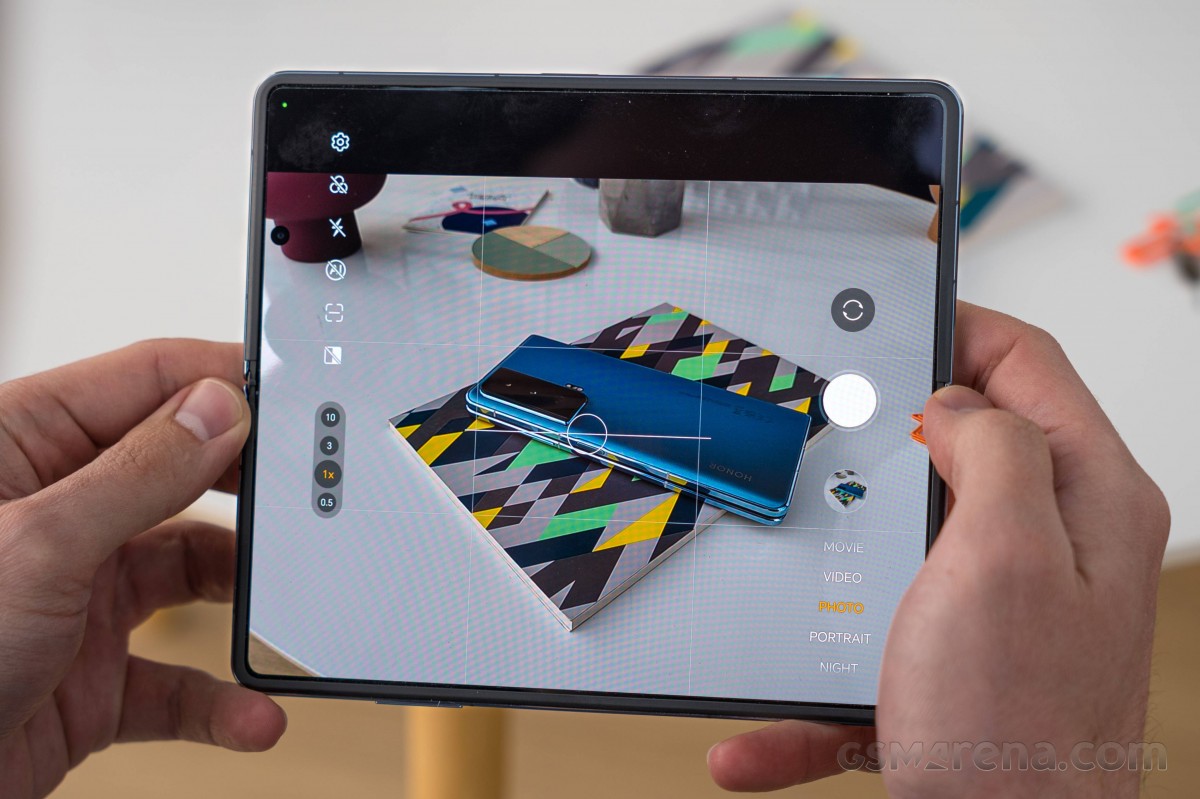 The ultrawide camera is based on an undisclosed 50MP sensor with unknown optical format. Honor lists its coverage at 122 degrees, and while we can't confirm that number, we can definitely say that it's very wide, wider than most. Not only does it cover a lot, the lens can also focus far and near, enabling a 'macro' mode on top of its overall better usefulness for general shots of nearby subjects.
There's also a telephoto camera, offering 3x optical zoom and 8MP resolution. This one does have OIS. The equivalent focal length embedded in the image data is 81mm and the aperture is f/2.4.
The two identical selfie cameras have 16MP sensors and f/2.45 aperture 24mm-equivalent lenses with fixed focus.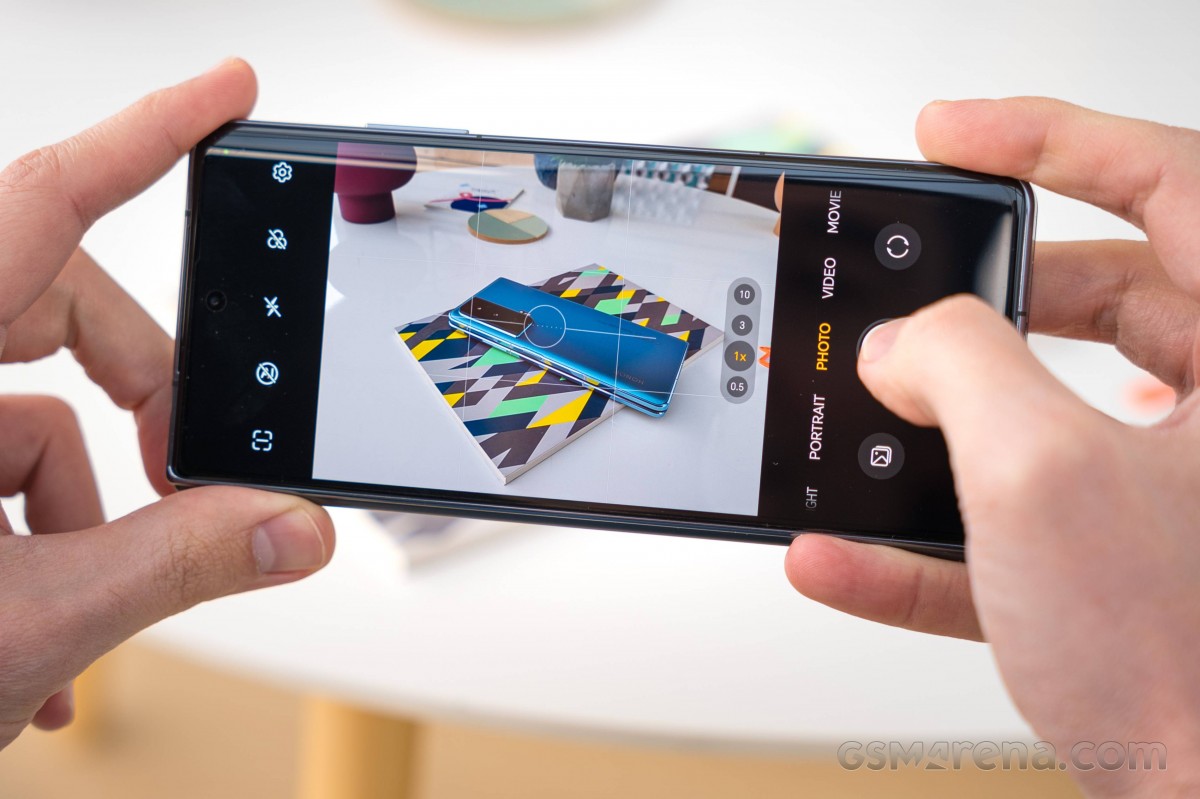 Setting aside for a bit the fact that this is a foldable, the camera app is no different than any other when it comes to the fundamentals. The most commonly used modes arranged in a carousel formation and you can switch between them by swiping left and right. There's a More button that reveals a handful of extra modes, which can be arranged to your liking in that More pane - you can't move any of those to the main carousel, which in turn can't be re-arranged either. The Pro photo mode lets you tinker with ISO, focus, white balance, exposure compensation and shutter speed. The wheel at the top-right corner of the viewfinder is for the general camera settings of which there aren't a whole lot.
Now circling back to that foldable form factor and the camera functionality that goes with it and, well, there isn't a whole lot either. Basically, all you can do is enable a live preview on the cover display for your subjects to know how they're going to look. There's no nifty waist level shooting UI and there's no split-screen view with a film strip of already taken shots to one side.
In fact, if you're to try and use the Magic Vs in an improvised 'tripod' mode, the shutter release button ends up right in the crease of the display. And if you fold the handset past a certain angle, the phone will switch to the cover display, which is now lying on the table and you can't see it or press the shutter release.
But perhaps most disappointingly, there's no option to move the UI on the cover display and control the camera from there - it's just a non-actionable viewfinder. The implications of this are multiple, none of them positive.
For one, there's no easy way to actually capture a photo. There's an option for palm shutter release, and it's right there in the settings menu, only it's explicitly limited to the selfie camera, so that's a no. You could try and squeeze the volume rocker, but you will be covering the preview with your hand thus negating the benefit of having it, plus do you really want to be awkwardly stretching your palm and risking dropping your €1600 Magic?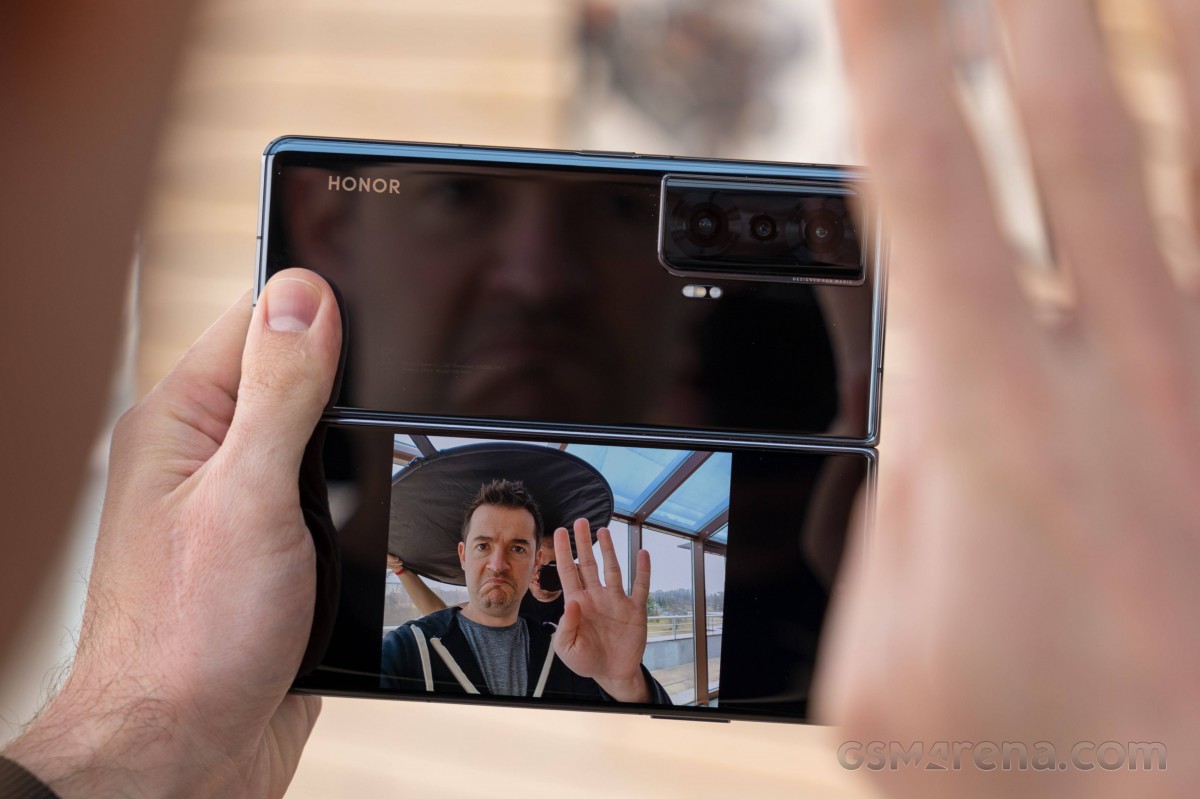 The most sensible option in our view is to use a Bluetooth release (how we captured our samples), but that's a separate device to carry around, and it doesn't solve the issue that you still have a full-screen active camera UI on the back which you can accidentally touch and switch modes or whatnot.
Admittedly, a lot of these complaints we've already had with other foldables before, but they've been subsequently addressed on most if not all of them. It's not like foldables are a novelty anymore, plus the Magic Vs is Honor's second iteration, so such things should have been ironed out.
Daylight photo quality
The Magic Vs' main camera captures very good photos. Colors are expressive without looking overdone, while the nicely high contrast in combination with the good dynamic range make for a likeable level of pop and well developed tonal extremes. Detail is good and you can say it's presented in a balanced way - it's not the most natural rendition, but it's not overly processed either. There's little to speak of in the way of noise - there's just the finest of grittiness here or there if you go looking for it.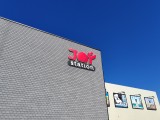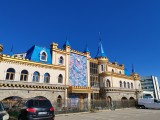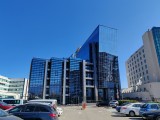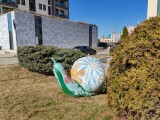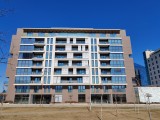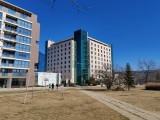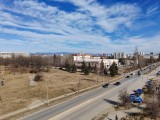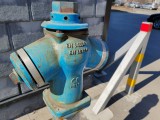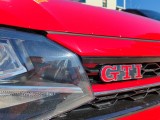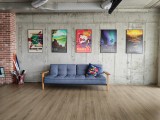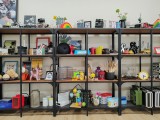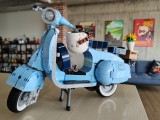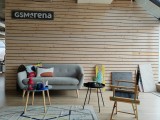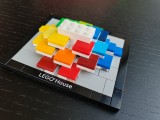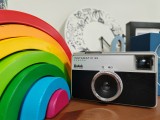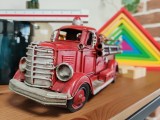 Daylight samples, main camera (1x)
As we mentioned earlier, the full-res 54MP mode saves in the native field of view, equivalent to a 23mm lens, so it does get a bit more in the frame. That's perhaps it most significant advantage, since it doesn't really get you a meaningful detail improvement. Then again, there aren't penalties to be paid in other areas like colors an dynamic range, so shooting in 54MP and then downscaling is a viable path towards 13.5MP 23mm pictures.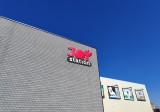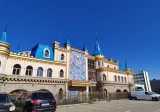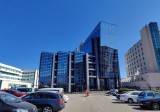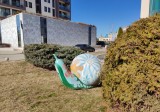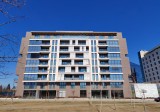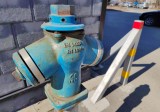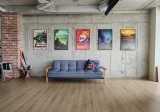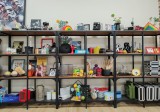 Daylight samples, main camera (1x), 54MP
The 8MP telephoto camera may not sound like much, but it does take solid photos. Detail is very good and there's no noise. Color reproduction and dynamic range leave nothing to be desired either.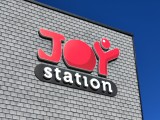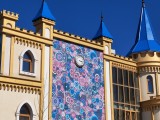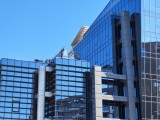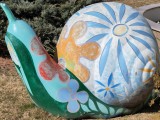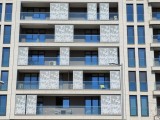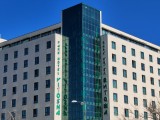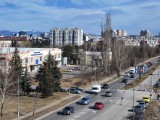 Daylight samples, telephoto camera (3x)
There's a 10x button in the zoom selector, but the results are too soft. Then again, those could pass as usable in a pinch, if you refrain from pixel-peeping.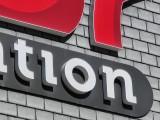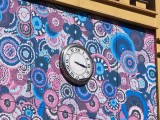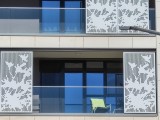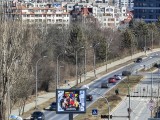 Daylight samples, telephoto camera (10x)
The utlrawide camera doesn't disappoint either. Its wider-than-most coverage combined with autofocusing capability makes it one of the more versatile shooters of its kind. It also helps that it delivers sharpness across the frame and excellent detail. It does suffer from some relatively visible purple fringing, but that's hardly exclusive to this ultrawide in particular. Once again, color reproduction and dynamic range are hard to fault.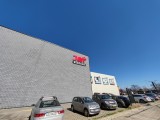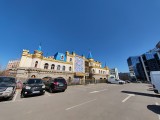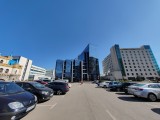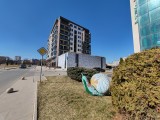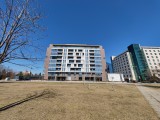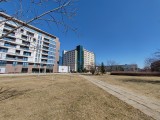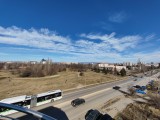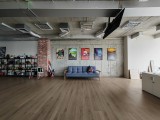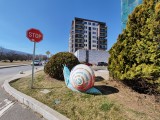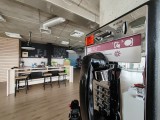 Daylight samples, ultrawide camera
The 50MP mode is leaving us underwhelmed again. And since there's no coverage difference between 12.5MP and 50MP modes this time around (unlike on the main camera), there's little point in shooting at nominal resolution.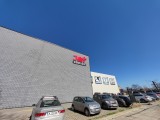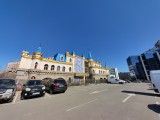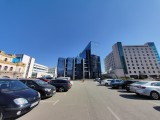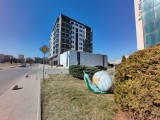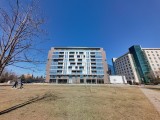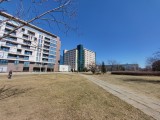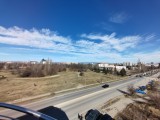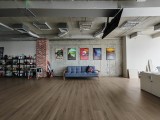 Daylight samples, ultrawide camera, 50MP
Low-light photo quality
The Magic Vs does the usual auto Night mode action in Photo mode and there's no setting for turning it off. And even if the two modes have different UI clues as to what is happening, the process takes the same amount of time either way. That behavior got us essentially the same shots in both modes in all but the second scene below, where we got harsher highlight rendition in Photo mode - an outlier more than anything else.
Other than that, you can expect balanced exposures with good highlight detail retention and well developed shadows, though we'd say the Magic leans towards a darker, more true-to-life presentation than an overtly Night-mode-like brightening of the scene. Colors maintain a good level of saturation and we observed no white balancing blunders, even in mixed street lighting.
Noise is minimal and detail is good, though some of the lower midtones can be a little softer than ideal - like the wall in the distance in the third sample. Even so, solid showing from the main camera.
s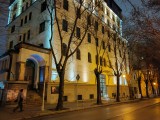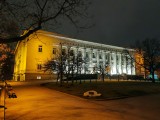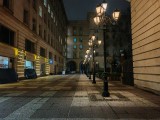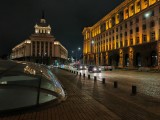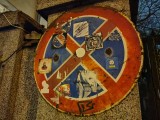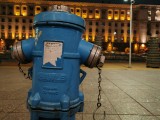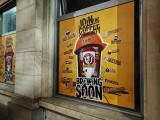 Low-light samples, main camera (1x)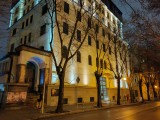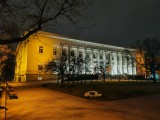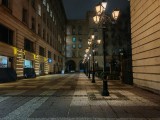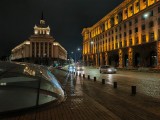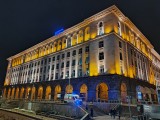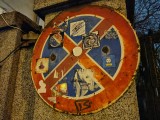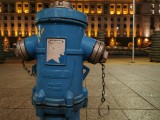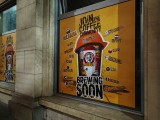 Low-light samples, main camera (1x), Night mode
The telephoto's approach to low-light shooting is the same too - there's no appreciable difference between Photo mode and Night mode results. We're getting excellent exposures and dynamic range here as well, with similarly great color rendition. Closer inspection reveals a good level of detail, albeit not quite as sharp as during the day.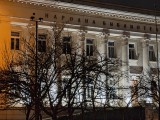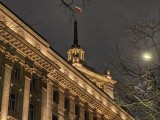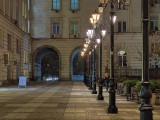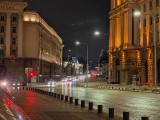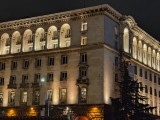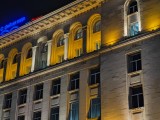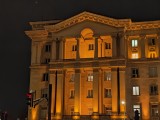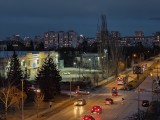 Low-light samples, telephoto camera (3x)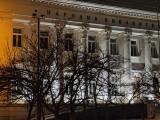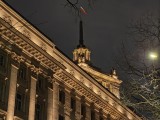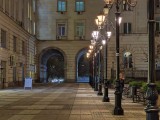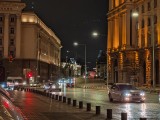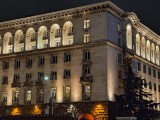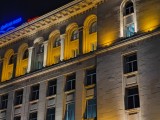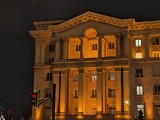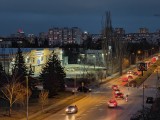 Low-light samples, telephoto camera (3x), Night mode
A bit more of the same follows on the ultrawide end of the zoom range. That is to say, there's no difference between Photo and Night mode and the end results are well exposed images with excellent dynamic range. The ultrawide does tend to introduce some extra warmth when faced with certain types of light, but it's not the worst offender. Detail is good, noise is next to non-existent.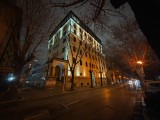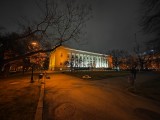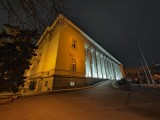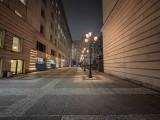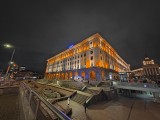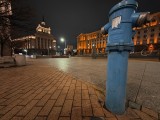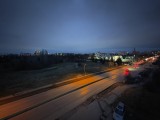 Low-light samples, ultrawide camera (0.6x)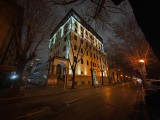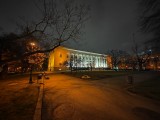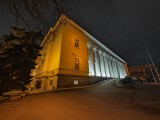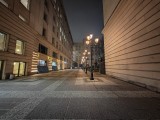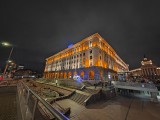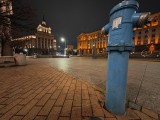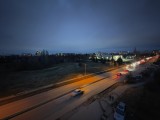 Low-light samples, ultrawide camera (0.6x), Night mode
Once you're done with the real world samples, head over to our Photo compare tool to see how the Honor Magic Vs stacks up against the competition.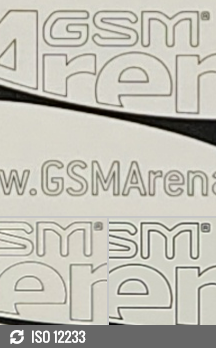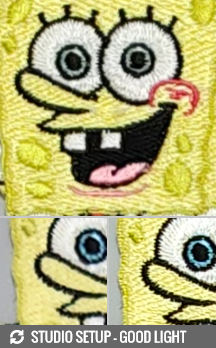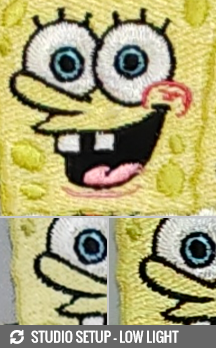 Honor Magic Vs against the Galaxy Z Fold4 and the Oppo Find N2 in our Photo compare tool
Portrait mode
Portrait mode on the Magic Vs uses the main camera for image capture but it does give you 1x and 2x zoom levels to choose from. Subject detection is mostly good, though the Honor did fail the wood wall panelling test, which has historically been the norm, but we've seen more and more phones nail it. There's also the matter that the default blur level is a bit excessive and more readily reveals the artificial nature of the shot than we'd like.
The 2x zoom level makes for a better perspective and more comfortable shooting distance. The trade off is the reduced sharpness, though you could live with it for fit-to-screen purposes or sharing on the socials.
Selfies
The Magic Vs has two identical selfie cameras, one per display. They capture okay 16MP shots with good (if not pin-sharp) detail and low noise. Dynamic range is decent and skin tones are pleasing though colors overall aren't quite as vivid as we'd like.
The realtive awkwardness of shooting selfies single-handed with a tablet might result in more shaky results when operating the Magic unfolded, mind you.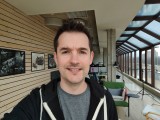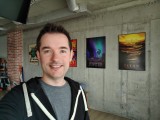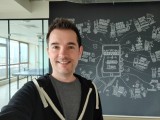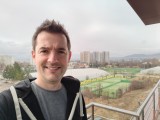 Selfie samples, cover selfie camera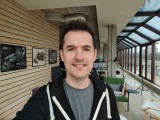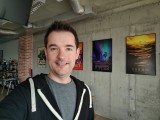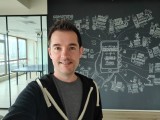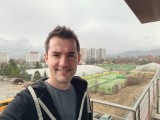 Selfie samples, inner selfie camera
We normally like to make a point on foldables that with the device open, you can use the rear cameras for selfies and frame on the cover screen, and get better results that way. On the Magic Vs that's only sort of an option, as mentioned in the camera UI section, but we still persevered and captured some images that way as well.
The main camera shots are undoubtedly better in every respect. You get crisper detail, livelier colors, wider dynamic range, plus some natural background separation. Makes it all the more disapointing that actually capturing these takes so much effort.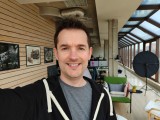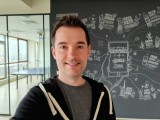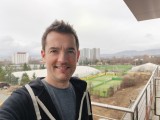 Selfie samples, main rear camera
The ultrawide is also available for selfies though its extreme field of view makes arm's length shots contain a whole lot of arm.
You'll likely want to use it for some unusual angles, which presented a problem in our experience. Getting to focus on a face positioned towards the edge of the frame requires you to tap on that face - for some reason it wouldn't automatically lock focus on face that's not in the middle.
That would be all fine and dandy if you could do it on the cover screen facing you, but that's just a viewfinder with no actionable interface. That one shot below took multiple tries to focus blindly on the internal screen (on top of the Bluetooth shutter release we used to capture all of these in the first place). All the others seem to have gotten this right already.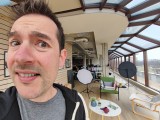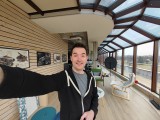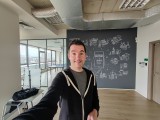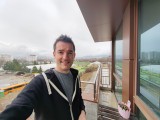 Selfie samples, ultrawide rear camera
Closeups
The Magic Vs will automatically switch to a zoomed in view from the ultrawide camera when you position yourself too close to your subject for the main camera to focus - a behavior that can't be disabled. That effectively lets you shoot closeups in Photo mode.
In addition to that, the phone also features a Super Macro mode. That one gives you three zoom levels - the 0.5x zoom level is the ultrawide's native field of view, 1x matches the main camera's coverage, and there's also a 2x level - all of them sourced from the ultrawide camera.
The native zoom level naturally delivers the best per-pixel detail - the ultrawide camera proved sharp for distant subject and it's sharp for nearby ones too. But while the extreme focal length may help if you're going for odd perspective shots, it gets in the way if you want to shoot tiny subjects from up close.
On the opposite end of the Super Macro zoom range is the 2x mode. It does help fill the frame, even with tiny subjects, and does make for some impressive shots, as long as you don't look from up close - detail is on the soft side.
The 1x zoom is a very sensible compromise between the two. Detail looks good at fit to screen level and depending on subject matter can stand up to some closer examination.
Video recording
The Magic Vs records video up to 4K60 with its main camera on the back, while the ultrawide is capped at 4K30. The telephoto doesn't technically have the pixels for 4K capture, but Honor has apparently decided a reasonable upscale to 3840px from the 3264px it has along the X axis is better than just plain 1080p and gone with that. The option for 4K60 is even there on the telephoto, but that one is a crop and upscale job from the main camera and you'd better stay away from it.
The usual option for using the h.265 codec is there if you'd rather save some space over the default h.264, while 60fps footage is only encoded using h.265. Audio is captured in stereo, at 256kbps. Stabilization is available in all modes and can't be turned off.
Main camera footage from the Magic Vs during the day is alright. Contrast really jumps at you and it could use some toning down. That could help with dynamic range too - both shadows and highlights would benefit from gentler roll-off. Detail is decent - certainly not the best, and it's also heavily sharpened making for an overall not very pleasing look. 4K60, peculiarly, is sharper and more naturally rendered.
The telephoto's footage is solid - better in the context of telephotos than the main camera's capture is among its peers. Detail is crisp, contrast is still high, but not quite in your face, and dynamic range is good.
The ultrawide is looking more contrasty still, with limited dynamic range. Detail is rather sketchy too.
The main camera fares reasonably well in low light, more so that one would expect from its daylight results. Contrast is still high and light sources do end up clipped but haloing is controlled well, and colors are nicely saturated. Detail is quite good, actually, if a bit noisy.
If that's not good enough for you, the Super Night mode will improve things tonally - it will further reduce haloing and generally bring down the highlights. The only downside is that it's just 1080p, but the trade-off may very well be worth it.
The ultrawide isn't as happy to shoot at night - its footage is visibly noisy and soft.
Similarly, the telephoto clips are only good as a last resort.
Stabilization is excellent on the Magic Vs. Both the main camera and the ultrawide iron out walking shake proficiently. They also pan smoothly and stay planted in one direction if you're not moving too much. The telephoto also deserves high praise for stability.
Here's a glimpse of how the Honor Magic Vs compares to rivals in our Video compare tool. Head over there for the complete picture.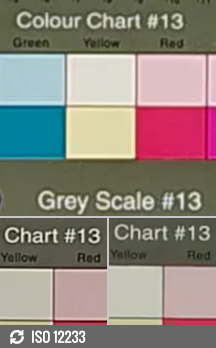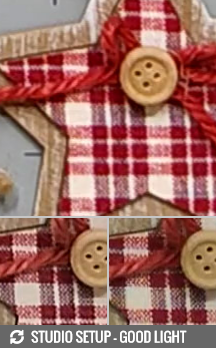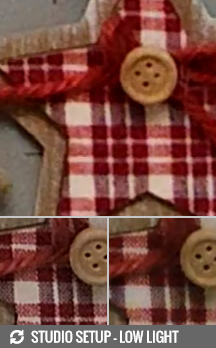 Honor Magic Vs against the Galaxy Z Fold4 and the Oppo Find N2 in our Video compare tool