13MP snapper
The similarities between the Galaxy J7 Pro, the J7 (2017), and last year's Galaxy J7 Prime run pretty deep, all three devices use the Sony IMX258 sensor for their 13 MP main cameras. For this year's models, however, it's positioned behind a much brighter f/1.7 lens. These models aside, the particular sensor is rather uncommon within Samsung's own lineup, but it is fairly popular overall. It powers a few pretty strong camera experiences, like the LG G6, Xiaomi Redmi Note 4 and Sony Xperia XA.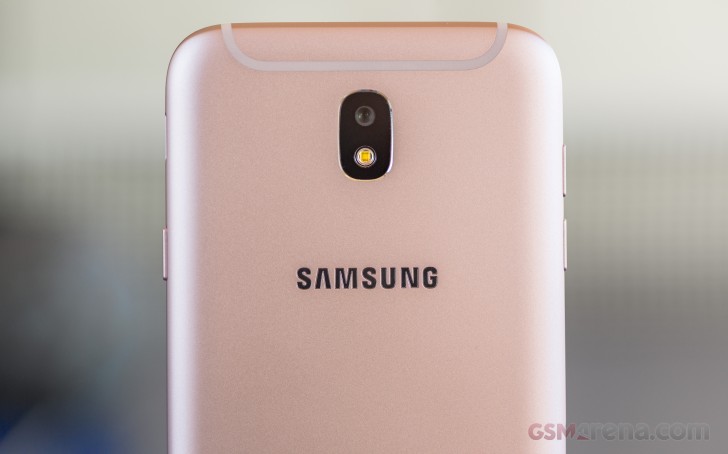 Rounding out the package is a simple single LED flash - perfectly adequate for a budget (somewhat) device. If you were hoping for OIS to eventually trickle down to the lower end of Samsung's lineup, the J7 Pro hasn't managed to break that barrier. Come to think of it, even this year's A-series Galaxy devices lacked the stabilization of their predecessors, so we can't expect miracles from the J7 Pro in this respect.
What has trickled down, however, is the new UX, which includes the camera interface. There are a few changes here and there, but nothing substantial. The traditional Samsung quick-launch, home button double-tap is still present and is now complemented in the usability department by new swipe gestures.
Swiping down will switch between the front and back camera. Left brings up a panel with filters (no download option, though). Right lands you on a shooting mode selector. All pretty convenient, at least at first glance.
There is an issue worth noting here, and it has to do with HDR. For one, it can only be turned ON or OFF manually. An auto HDR mode would have been greatly appreciated. Even worse, toggling its state requires a swipe and a tap, since the main camera interface only has a flash shortcut.
A Pro mode is present too, though that's a huge overstatement - you get control over exposure compensation, ISO and white balance presets, plus a metering mode selector, but no manual focus and no manual shutter speed. Not the "Pro" we were hoping for.
Settings are sparse as well, but at least all the basics are covered. So many manufacturers still don't offer straight-forward resolution controls, so we almost view it as an extra on the J7 Pro.
A dedicated video mode and viewfinder would have been a nice touch. But longpressing the video recording button would allow you to frame your shot. Releasing the on-screen button then immediately starts video recording.
Regarding quality, the J7 Pro camera can be best described as "average." Don't get us wrong though; it is a perfectly satisfactory and adequate experience for a budget-friendly device. Detail is plentiful, and colors look nice, albeit a little toned down. Noise is pretty low overall, but there are also noise suppression artifacts here and there, especially around edges. We also observed some corner softness.
Despite having a bright f/1.7 lens, the Galaxy J7 Pro tends to underexpose photos quite often. Its dynamic range is a bit narrow as well, which results in a lot of detail lost in the shadows and to a lesser extent - clipped highlights. HDR can help remedy the situation most of the time. It does what it promises without much drama - shadows get a modest boost, and some detail in the highlights is salvaged, adding up to a very natural-looking image. Some might prefer a little less subtlety here. In high-contrast scenarios, you might be wise to take a shot in normal and HDR mode, just in case.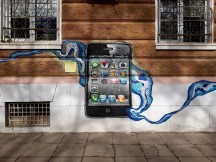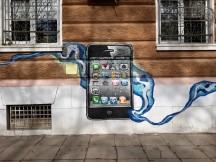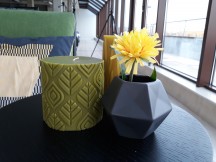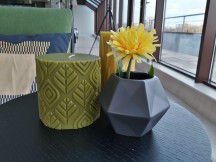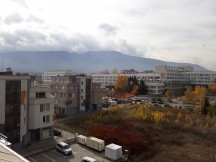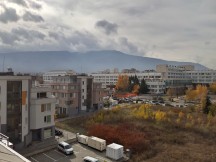 HDR: Off • On • Off • On • Off • On
Panorama samples are decent, and detail is quite high despite the somewhat modest resolution - around 1,800px tall. The good thing is that there are virtually no stitching defects or artifacts.
Before you move on to selfies, be sure to check out how the Galaxy J7 Pro renders the posters in the controlled environment of our studio. You can pick any two phones to compare with the J7 Pro, but we've pre-selected the Nokia 6 and the Xiaomi Mi A1.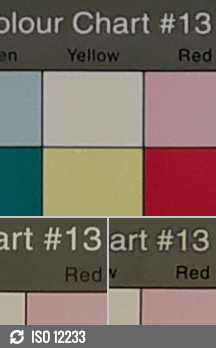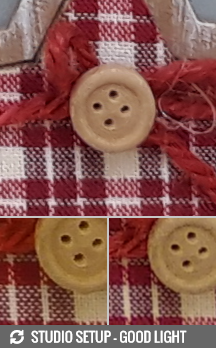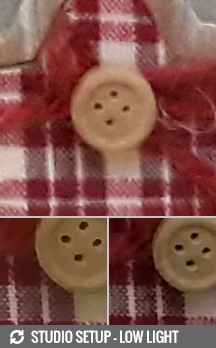 Samsung Galaxy J7 Pro vs. Nokia 6 and Xiaomi Mi A1 in our photo compare tool
Selfie shooter
The Galaxy J7 Pro has a pretty impressive 13MP selfie shooter up on offer, on paper at least. It is a f/1.9 unit, which does, overall, look deceptively similar to the rear one in numbers alone. However, as you can imagine this is not the case. For one, the front-facer lacks autofocus. This is quite normal and typically a non-issue on most devices since they are intended to focus at roughly an arm's length.
However, just like a few other recent Galaxy devices, the J7 Pro's front camera's focus plane is too close to the phone, and you'll get blurry faces if you extend your arm all the way. The Galaxy A5 (2017) and A7 (2017) have similar issues, and so does the J7 (2017).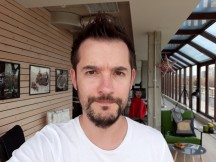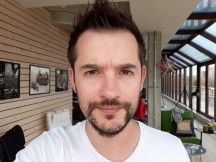 Selfie samples: at arm's length • closer to the phone
Apart from the usual skin softening, face thinning and eye enlargement, the J7 Pro has a Selfie focus mode - think of it as a basic faux bokeh portrait mode.
While it is no Pixel 2, the 7 Pro selfie cam is pretty decent in the dark, in no small part thanks to the flash.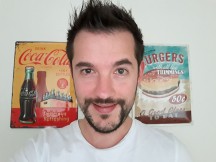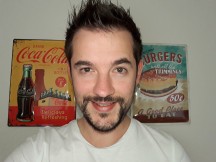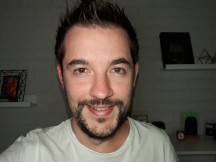 Low-light selfie • Selfie with flash • And another one
Video camera
The Galaxy J7 Pro can capture videos at up to 1080p and 30fps. The lack of 4K is currently the norm at this price point, so we can't realistically ask for more. On top of that, the J7 Pro makes pretty good use of the hardware it has.
Clips get saved in a standard MP4 format, with overall bitrate holding steady at around 17 Mbps, an AVC video stream and an accompanying AAC audio one. The latter is captured in stereo at 256Kbps - many flagships don't go that high.
The FullHD video output is good, with nice levels of detail and low noise, but a higher exposure would be appreciated. Colors are rendered quite well too. Perhaps, they could be a bit more saturated, though once again you're better off looking at the Video compare tool to get a better idea. Audio, by the way, is surprisingly clear, and it can't be down to just the bitrate.
You can also download a 1080p@30fps (11s, 23MB) video sample taken straight off the Galaxy J7 Pro to rule out YouTube's processing.
Having examined that, you're only left with a trip to our video compare tool to see how the Galaxy J7 Pro's footage compares to others in its class - or any other class, as long as we've tested them. We've picked the Nokia 6 and Xiaomi Mi A1 to get you started, but changing them takes just a few clicks.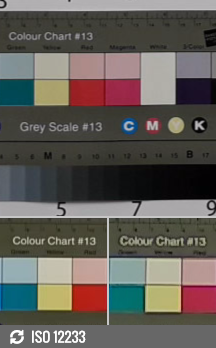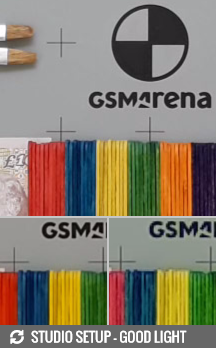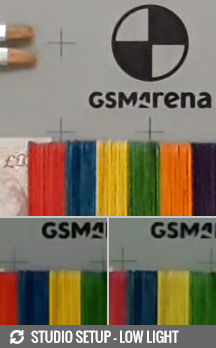 Samsung Galaxy J7 Pro vs. Nokia 6 and Xiaomi Mi A1 in our video compare tool