Realme UI 4.0 with Android 13
The Realme 10 series are one of the first non-Pixel smartphones to run Android 13 out of the box. And that's rare in the mid-range segment so soon after the official Android 13 release. Still, don't expect a completely revamped Realme UI 4.0. There are a few new aesthetics and some minor features, but for the most part, Realme 4.0 looks and feels a lot like Realme 3.0. That's not necessarily bad, though, as we liked Realme 3.0 in the first place.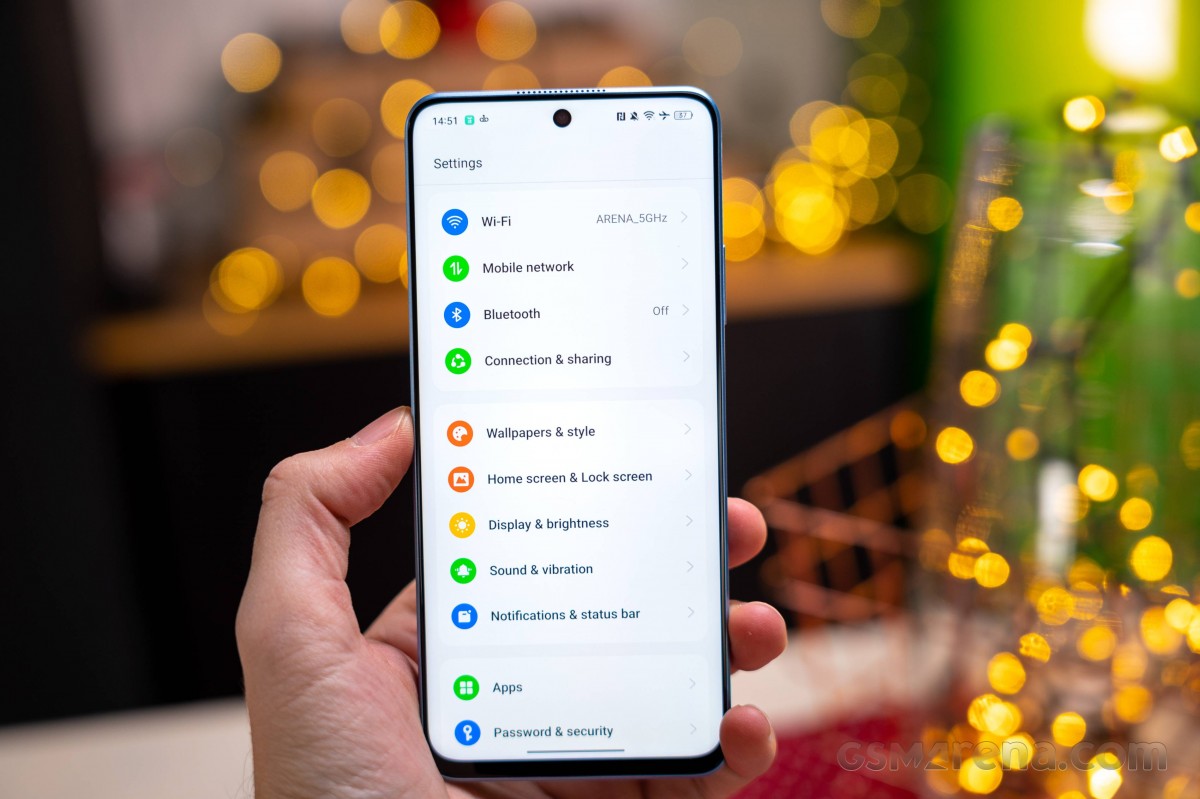 Realme UI 4.0's most notable improvement is the new Aquamorphic theme, which offers a modern yet clean take on Android. It is a theme also available across Oppo and OnePlus phones.
The new Media Controls as part of Android 13 are present, better animations (read faster, less obstructive ones), dynamic widgets, and improved notification and control centers also come as part of Realme UI 4.0.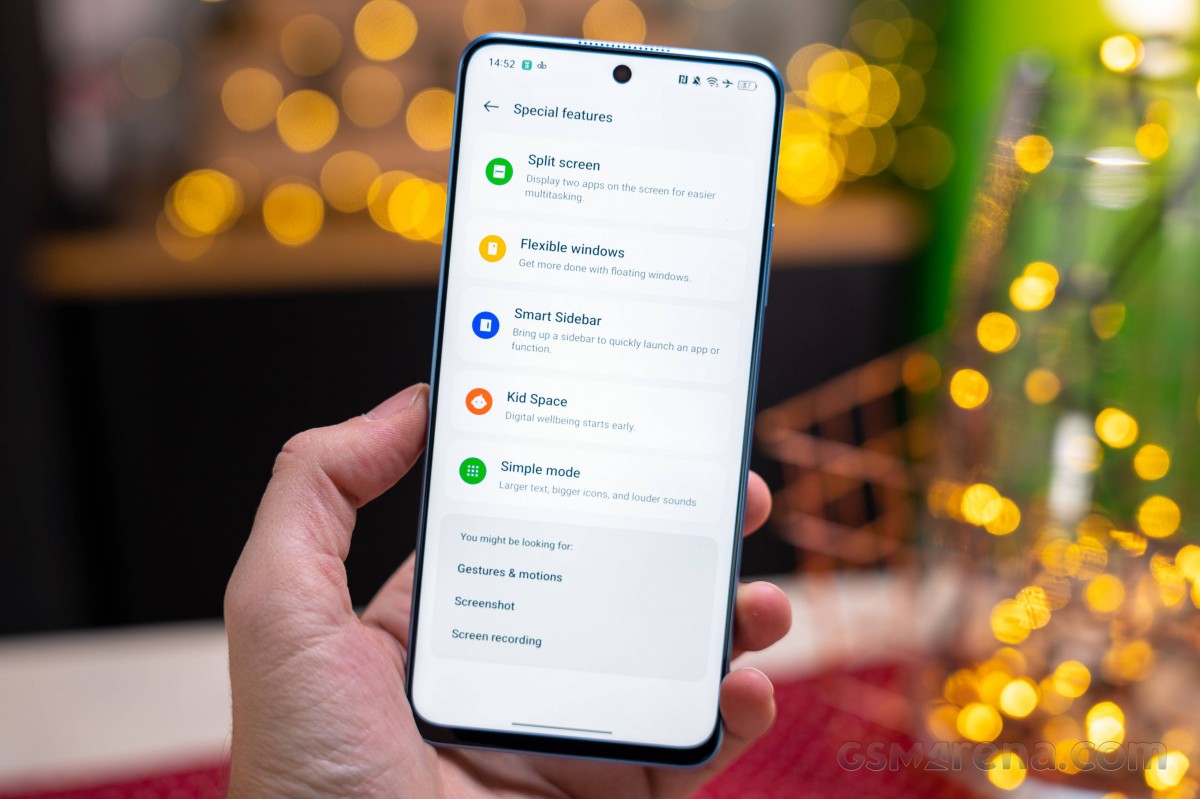 And while we are talking about personalization, Realme UI 4.0 is flexible when it comes to this. There is an entire Style (and Wallpapers) page in Settings. You can change wallpapers (live and static), switch to different icon packs, different quick toggles icon shapes, change fonts, and choose completely different colors that will change the entire Realme UI look.
The launcher has no-nonsense homescreens, a simplistic and clean notification/toggles area, and an easy-to-use task switcher. An app drawer is available, too, and it is as clutter-free as one could hope for. You can opt out of the app drawer if you prefer. This time around, the app drawer automatically opens up with the keyboard ready to type in your search. This can also be turned off.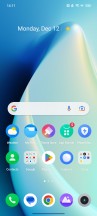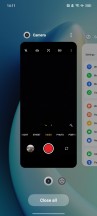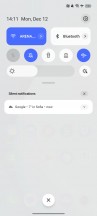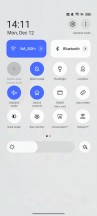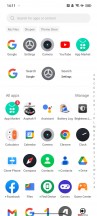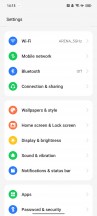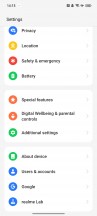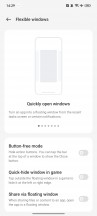 Home screen, recent apps, app drawer, notification shade, settings menu
To our surprise, the new large folders features and dynamic widgets we found on the Realme 4.0 running on the 10 Pro+ are not present here. It's quite strange to see such core features missing that don't require specific hardware to run.
For better multitasking, Realme has integrated a handful of neat features, none of which is particularly new, though. You can also minimize an app to a floating window, now called a flexible window, because it's super easy to resize it on the go. You can exchange files between the full-screen and flexible apps by drag and drop. Flexible windows are available within the Task Switcher or the Sidebar. If an app is compatible, you can do either of these or use the familiar Split Screen. The so-called Smart Sidebar is here to stay, allowing you even easier access to apps of your choice, especially if you have commonly used ones for multitasking purposes.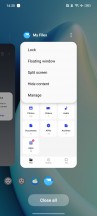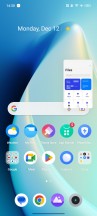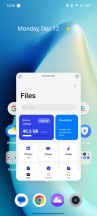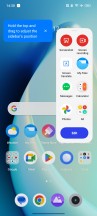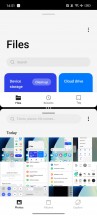 Task Manager, Split screen, Flexible window, split-screen, Smart Sidebar
And although the Smart Sidebar feature, in particular, isn't new, it gains a neat new feature called Background streaming, which allows you to play videos from YouTube in the background without having to pay for Premium. You just open a video on YouTube, pull the Sidebar, and there should be a shortcut there.
The fingerprint reader works great - it's fast, accurate and reliable. You can set it up to unlock the screen after a firm touch (after a press) or light touch. The latter may trigger unwanted unlock attempts if you fidget with the phone in your pocket, for example.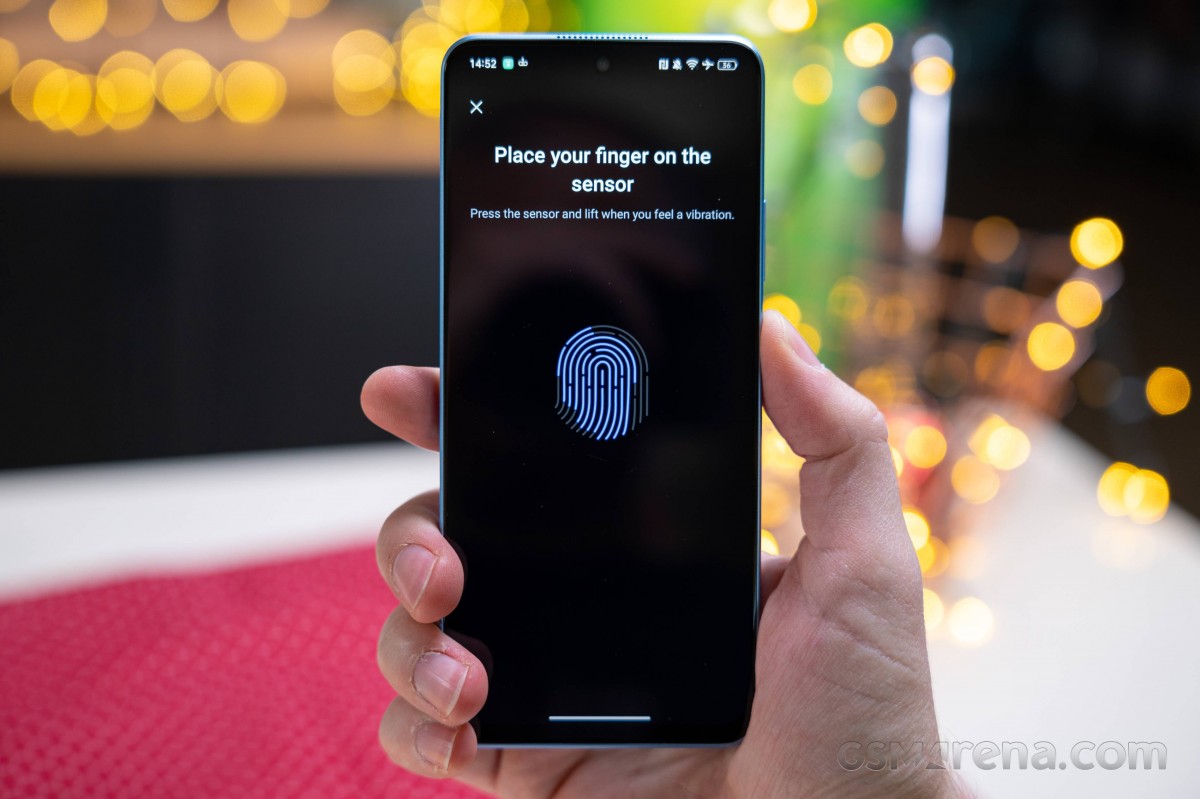 The Realme 10 Pro also supports the RAM Expansion feature. As evident from the name, this feature lets you expand your smartphone's RAM - albeit virtually - by using the phone's internal storage. You can add from 4GB up to 12GB virtual RAM. This feature is active by default, and Realme has chosen 4GB for the default setting.
Within the Realme lab section, you will find Dual-mode audio and Sleep Capsul. The Dual-mode audio allows you to connect both wired and wireless headphones and listen to music through both. Sleep Capsule is a night mode, which restricts specific apps.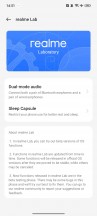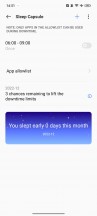 Realme labs, Sleep Capsule, Dual-mode Audio
The multimedia apps such as Photos, Music, and Videos - are provided by Realme. There is also a revamped File Manager and even a Phone Manager app. This completes the non-Google app list.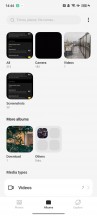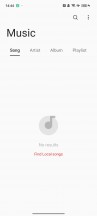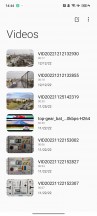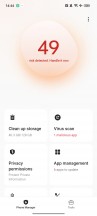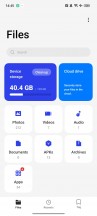 Photos • Music • Videos • Phone Manager • File Manager
Realme 4.0 UI also supports this cool auto-pixelate feature, which can blur/pixelate sensitive information when you take a screenshot in WhatsApp or Messenger, and you intend to share it with others.
We liked Realme UI 4.0. The interface is clutter-free and easy to use, and it feels great when working with 120fp. Yet, it retains plenty of powerful tools should you choose to dig deeper and use them.
Performance
This isn't the first time we get to see Snapdragon 695 5G chipset in action. Despite the incremental numeric change in the name, the chipset is actually totally revamped, compared to the Snapdragon 690. Along with the newer, more powerful CPU cores and GPU, the chip boasts 5G connectivity and is based on a more modern 6nm manufacturing process by TSMC. This wasn't a thing in the older Snapdragon 690.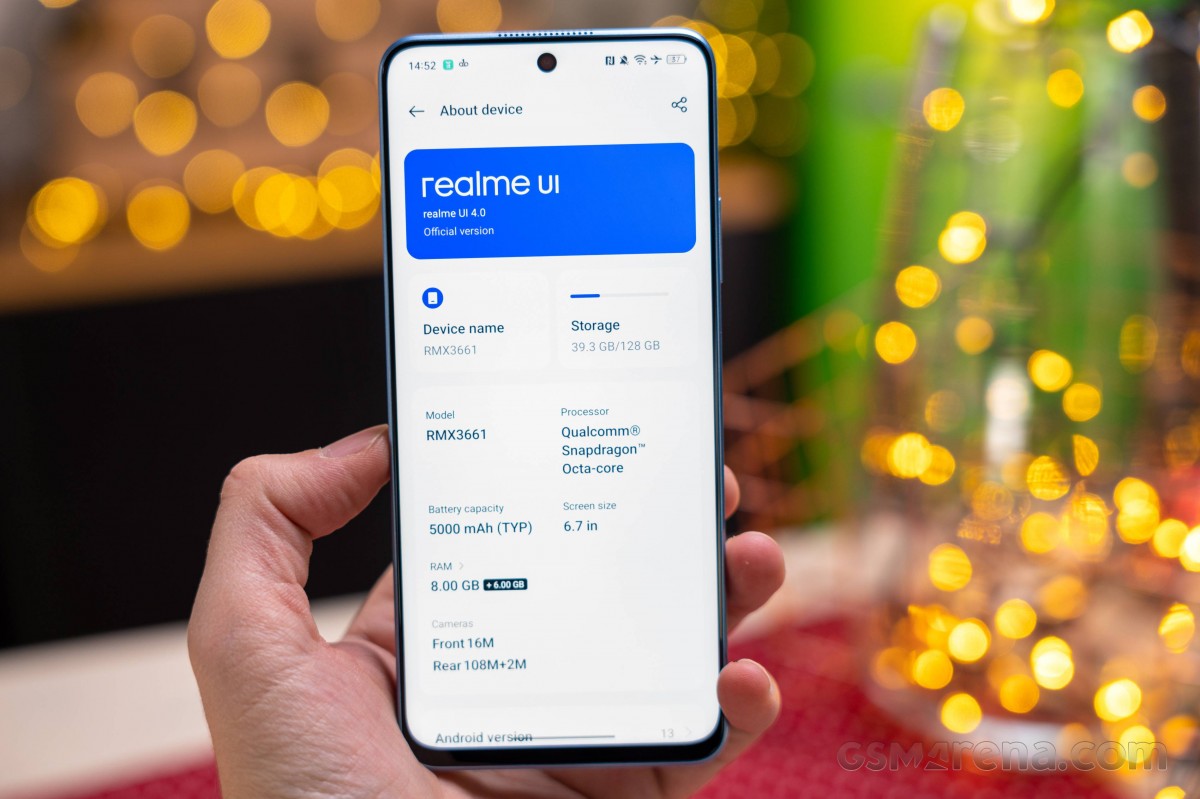 The main two Kryo 560 Gold (Cortex-A77) cores are replaced with Kryo 660 Gold (Cortex-A78) cores clocked at 2.2 GHz while the six energy-efficient Kryo 560 Silver (Cortex-A55) clocked at 1.7 GHz remain the same. There's only a change in the name, now called Kryo 660 Silver. The Adreno 619L GPU has been replaced with a full-fledged Adreno 619. The SD695 now supports faster LPDDR4X memory at 2133 MHz as well.
GeekBench 5 (multi-core)
Higher is better
Poco X4 GT
3719
Google Pixel 6a
2876
OnePlus Nord 2T
2790
Realme 10 Pro+
2371
Realme 9 Pro+
2335
Redmi Note 11 Pro+ 5G
2225
Realme 10 Pro
2021
Realme 9 Pro
2020
Snapdragon 695 average
1982
Galaxy A53 5G
1891
GeekBench 5 (single-core)
Higher is better
Google Pixel 6a
1047
Poco X4 GT
917
Realme 10 Pro+
842
Realme 9 Pro+
814
Galaxy A53 5G
743
Redmi Note 11 Pro+ 5G
736
Realme 10 Pro
698
Realme 9 Pro
694
Snapdragon 695 average
681
OnePlus Nord 2T
491
AnTuTu 9
Higher is better
Poco X4 GT
747871
Google Pixel 6a
712092
OnePlus Nord 2T
604467
Realme 10 Pro+
522376
Redmi Note 11 Pro+ 5G
437872
Realme 9 Pro+
416031
Realme 9 Pro
401894
Realme 10 Pro
401860
Snapdragon 695 average
390705
Galaxy A53 5G
379313
GFX Car Chase ES 3.1 (onscreen)
Higher is better
Google Pixel 6a
51
Poco X4 GT
46
OnePlus Nord 2T
40
Realme 9 Pro+
23
Redmi Note 11 Pro+ 5G
22
Realme 10 Pro+
21
Galaxy A53 5G
19
Snapdragon 695 average (1080p)
17
Realme 10 Pro
16
Realme 9 Pro
16
GFX Car Chase ES 3.1 (offscreen 1080p)
Higher is better
Google Pixel 6a
66
Poco X4 GT
52
OnePlus Nord 2T
50
Realme 10 Pro+
27
Realme 9 Pro+
27
Redmi Note 11 Pro+ 5G
25
Galaxy A53 5G
23
Snapdragon 695 average
20
Realme 10 Pro
19
Realme 9 Pro
19
GFX Aztek Vulkan High (onscreen)
Higher is better
Google Pixel 6a
39
Poco X4 GT
38
OnePlus Nord 2T
29
Realme 9 Pro+
16
Realme 10 Pro+
15
Galaxy A53 5G
15
Realme 10 Pro
12
Realme 9 Pro
12
Snapdragon 695 average (1080p)
12
GFX Aztek Vulkan High (offscreen 1440p)
Higher is better
Google Pixel 6a
32
Poco X4 GT
24
OnePlus Nord 2T
20
Realme 10 Pro+
10
Realme 9 Pro+
10
Galaxy A53 5G
10
Realme 10 Pro
8.3
Realme 9 Pro
8.2
Snapdragon 695 average
8
3DMark SSE ES 3.1 (offscreen 1440p)
Higher is better
Google Pixel 6a
8808
Galaxy A53 5G
3631
Realme 9 Pro
2946
Realme 10 Pro
2940
Snapdragon 695 average
2476
3DMark Wild Life Vulkan 1.1 (offscreen 1440p)
Higher is better
Google Pixel 6a
6066
OnePlus Nord 2T
4577
Poco X4 GT
4301
Realme 9 Pro+
2296
Galaxy A53 5G
2292
Realme 10 Pro+
2252
Redmi Note 11 Pro+ 5G
2014
Realme 10 Pro
1218
Realme 9 Pro
1211
Snapdragon 695 average
1118
As you can see, the Snapdragon 695 implementation is good and leverages the full potential of the SoC, as it appears to be on par with other Snapdragon 695-powered devices on the market. It's a common choice in this price segment.
However, there are some notable alternatives in the same class that offer not only higher performance but also 4K video recording capabilities. Those include the Exynos 1280, Dimensity 920 and the 8100. Although, the latter is a bit of an outlier as only the Poco X4 GT gets this close price-wise.