Android 12 with MIUI 13 for Poco
The Poco X5 boots Android 12 with MIUI 13 for Poco - in contrast to the X5 Pro, which runs on a newer MIUI 14, albeit still based on Android 12.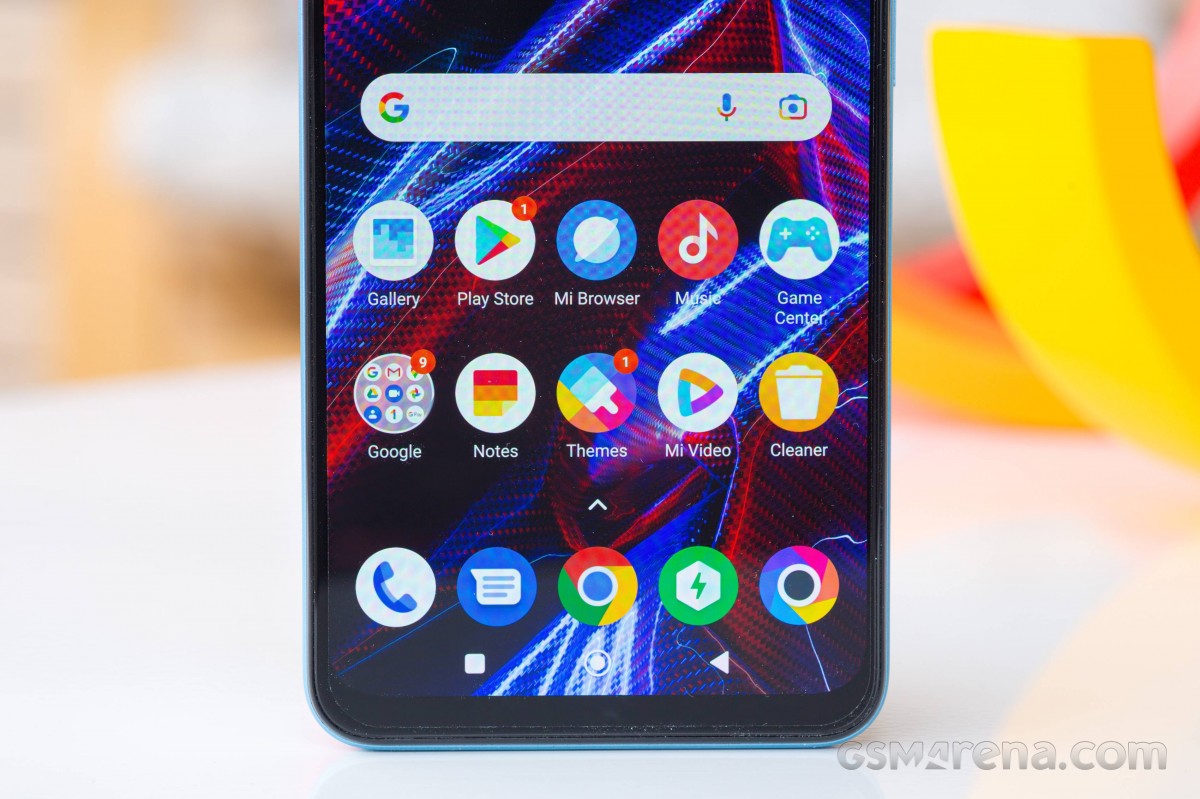 The interface is more or less standard MIUI, with minor Poco twists. There's Always-on display functionality, which is only so by name - unfortunately, it can only appear for 10s after a tap. At least, there are a lot of AOD themes you can choose from, and a bunch of those can also be customized.
AoD or no AoD, the X5 still supports the Notification effect. It lights up the edges of the display when new notifications come in, but there's little in the way of customization other than a couple of different colors and a 'Starlight' option. This effect can work with or without the AoD.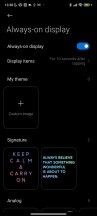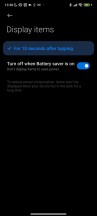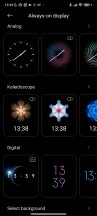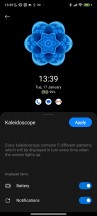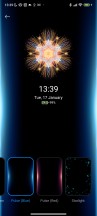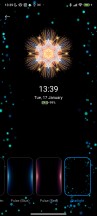 Always-on display • Always-on display • Clock style • Clock style • Notification effect
You unlock the screen via the side-mounted fingerprint scanner. The reader is easy to set up, blazing-fast, and the accuracy is superb. You can set the unlock method to Touch or Press - the Press will spare you accidental misreads of your palm (that eventually lead to PIN input) if you are using the phone without a case. A 2D Face Unlock is available, too, but it is far less secure than the fingerprint option.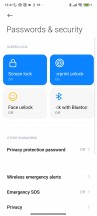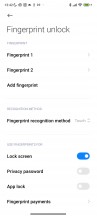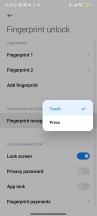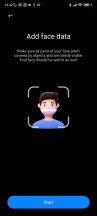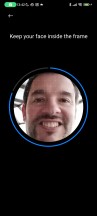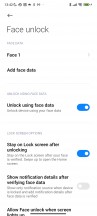 Passwords and security • Fingerprint settings • Fingerprint settings • Face unlock
The homescreens are nothing unusual - they are populated with shortcuts, folders, and widgets. The leftmost pane, if enabled, is Google's Discover. Unlike Xiaomi or Redmi MIUI builds, the Poco version only has an App Drawer style two-tier interface - you can't disable the app drawer and have all your apps on the homescreens. The app drawer itself is the same, though - by default, it automatically organizes your apps into categories, which you can edit or disable altogether.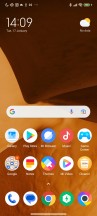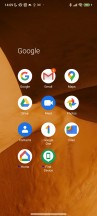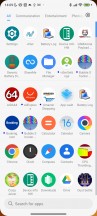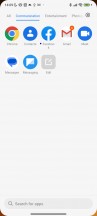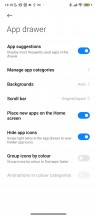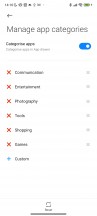 Homescreen • Folder view • App drawer
A long-standing feature of MIUI found in v13 as well are the independent Notification shade and Control Center panes. You summon them like on the iPhones - pull down from the left part of the screen for the Notification Center, pull down from the right for the Control Center. You can side-swipe to switch between them, too.
If you are not fond of this iPhone-ish split - you can disable the Control Center, and the shade will revert to its normal looks and operation.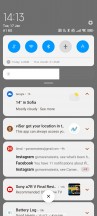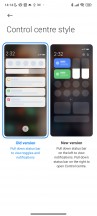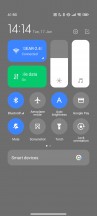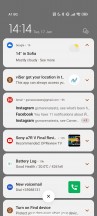 Classic notification shade • Control center split
The task switcher is familiar, too, if you've ever used a Xiaomi or a Poco. It shows all of your recent apps in two columns. But tap-and-hold on a card does not trigger a split-screen or pop-up view. Instead, it goes to app info and settings, which is odd.
While split screen is not supported, Floating Window is available even if not from the Task Switcher. You can shrink some system apps like the Calculator into a floating window, but this can only happen from within the app itself. Or you can launch compatible apps within a pop-up view from within the Notification center by pulling their notifications down. The option for a regular-looking task switcher with side-scrollable cards is not available on the Poco launcher, and you can have it on Xiaomi MIUI builds.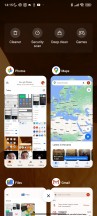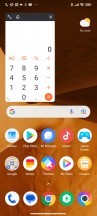 MIUI task switcher • Sort of floating window
Themes have always been a huge part of MIUI, and they are available on MIUI 13, too - on the Poco build as well. You can download new ones from the Themes store, and they can change wallpapers, ringtones, system icons, and even the always-on display style. Super Wallpapers are available too.
MIUI comes with its proprietary multimedia apps - there's Gallery, and Music and Mi Video (both with local and streaming options). A MIUI File manager is also on board. And, of course, a Mi Remote app that uses the integrated IR blaster.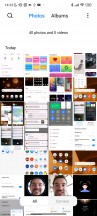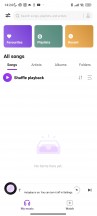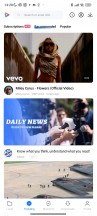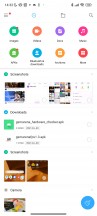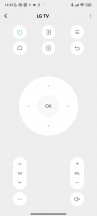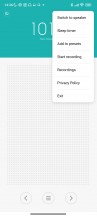 Gallery • Music • Video • File Manager • Mi Remote • FM radio
MIUI also offers a Security app. It can scan your phone for malware, manage your blacklist, manage or restrict your data usage, configure battery behavior, and free up some RAM. It can also manage the permissions of your installed apps, define the battery behavior of selected apps, and apply restrictions only to certain apps.
And speaking of memory, MIUI 13 offers Memory Extension option that's active by default (you can disable it if you like). On our review unit, we had 3GB of internal storage reserved to serve as RAM extension, but you can also choose to allocate 2GB or 5GB. Less important memory blocks should come here.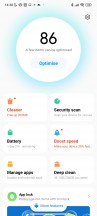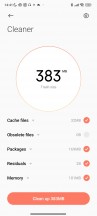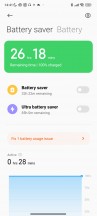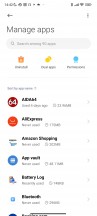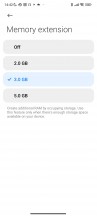 Security • Cleaner • Battery settings • App management • Memory extension
The Sidebar is not available per-se. However, its Video Toolbox is present, and it essentially contains the whole Sidebar functionality, but you need to make it available within a selection of apps manually. When active, it is a small visible mark on the edge of the screen that expands into a menu anytime you swipe on it. You launch apps in pop-up windows from here.
It is recommended for multimedia apps (like YouTube, Mi Video, Gallery, etc.); besides options for floating windows, it contains shortcuts for Screenshot, Record screen, Cast, and Play Video with the screen off, which works on YouTube, no Premium subscription needed. But, as we mentioned, you need to whitelist the apps in advance where you want the feature enabled.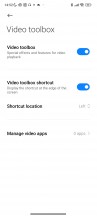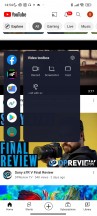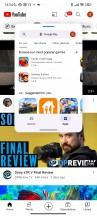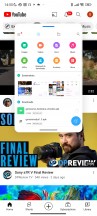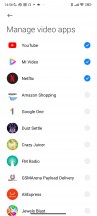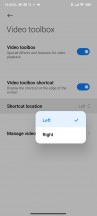 Video toolbox and floating windows
Also, widely available on other phones with MIUI, Game Turbo is both the hub you can use to launch your games, as well as an in-game utility for improving your gaming experience. It includes classic functionality like screen recording and limiting incoming notifications.
Performance and benchmarks
The Poco X5 is based on the Snapdragon 695 chipset - a popular no-frills platform for getting 5G capability in the midrange segment. It's got an octa-core CPU in a 2+6 configuration (2x2.2 GHz Kryo 660 Gold & 6x1.7 GHz Kryo 660 Silver), and the GPU goes by Adreno 619. Two memory configurations exist - 6GB/128GB and 8GB/256GB (as tested).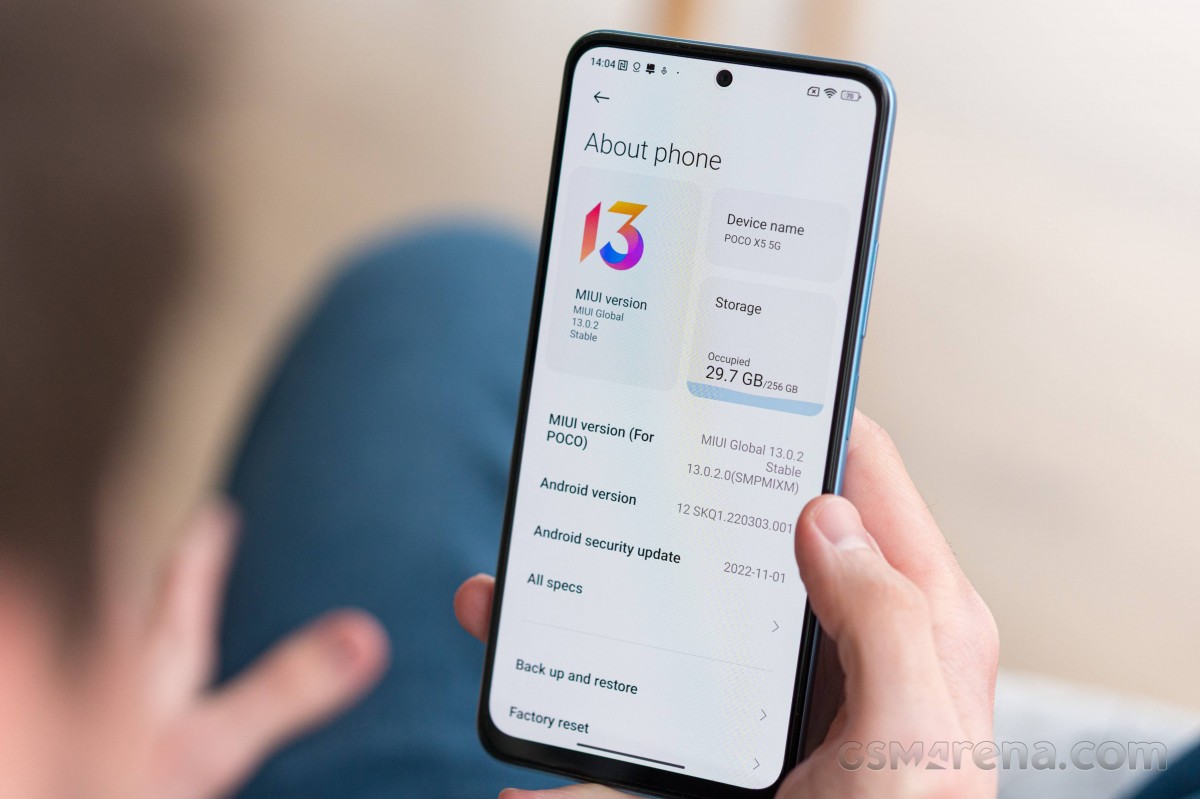 As is often the case with Xiaomi phones that we receive before their official release, a lot of the benchmarks we usually run are disabled. We did get to try GeekBench and Antutu, only to confirm that the Poco X5 performs as expected.
GeekBench 5 (single-core)
Higher is better
Poco X5 Pro
781
Galaxy A53 5G
743
Galaxy A33 5G
742
vivo X80 Lite
716
vivo V25
716
Realme 10 Pro
698
Poco X5
693
Oppo Reno7 Lite 5G
688
Galaxy A23 5G
676
Moto G82
671
Motorola Edge 30 Neo
670
Nokia G60
668
Nokia X30
663
Realme Narzo 30 Pro 5G
597
OnePlus Nord N300 5G
596
vivo V21 5G
574
Xiaomi Poco M5
550
Poco M5s
516
Galaxy A23
380
GeekBench 5 (multi-core)
Higher is better
Poco X5 Pro
2930
Poco X5
2088
vivo X80 Lite
2023
vivo V25
2023
Realme 10 Pro
2021
Oppo Reno7 Lite 5G
1996
Moto G82
1977
Motorola Edge 30 Neo
1964
Galaxy A23 5G
1940
Nokia X30
1920
Nokia G60
1908
Galaxy A33 5G
1900
Xiaomi Poco M5
1896
Galaxy A53 5G
1891
Poco M5s
1831
Realme Narzo 30 Pro 5G
1787
OnePlus Nord N300 5G
1780
Galaxy A23
1632
vivo V21 5G
1600
AnTuTu 9
Higher is better
Poco X5 Pro
531398
vivo X80 Lite
461428
vivo V25
461428
Nokia X30
403732
Nokia G60
402664
Realme 10 Pro
401860
Poco X5
400895
Galaxy A33 5G
394918
Xiaomi Poco M5
386311
Motorola Edge 30 Neo
380818
Moto G82
380812
Galaxy A53 5G
379313
Oppo Reno7 Lite 5G
376819
vivo V21 5G
365055
Poco M5s
360681
OnePlus Nord N300 5G
335440
Galaxy A23 5G
318821
Galaxy A23
273554
3DMark was among those benchmarks that refused to run on the Poco, so there's no Wild Life stress test, but the CPU throttling test confirmed that the Snapdragon 695 handles sustained load with virtually no decline in performance - just as we would expect from this chip.