Design
Even though it's not really a flagship, the Reno3 Pro 5G does give us a feel of a flagship phone. There's absolutely no common ground in this regard between the Oppo Reno3 Pro that we reviewed back in March and the Pro 5G right here. The latter comes with Gorilla Glass 5 protection on the front and back held together by an anodized aluminum frame. The bottom is flat and reminds us of the Huawei P40-series while the sides are curved. They connect seamlessly with the front and back glass sheets, and it's even hard to feel a ridge. The curvatures on the front and back are symmetrical and make the device appear really thin. Admittedly, 7.7mm is indeed quite thin.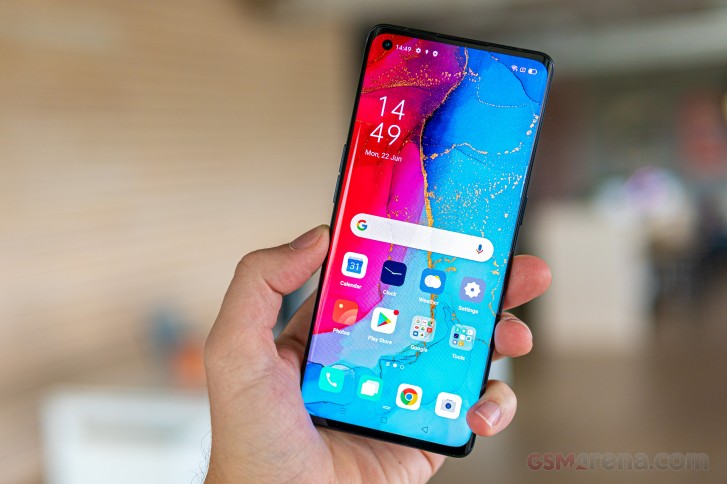 The Reno3 Pro 5G is also deceivingly light. Sure, 171g isn't record-breaking, but given the screen size and the 4,025mAh battery, we have to give it credit for that. Feeling a little bottom-heavy, the device is solid and sits comfortably in hand. That doesn't mean it's not slippery, though. It's still a glass sandwich phone so don't expect it to be grippy.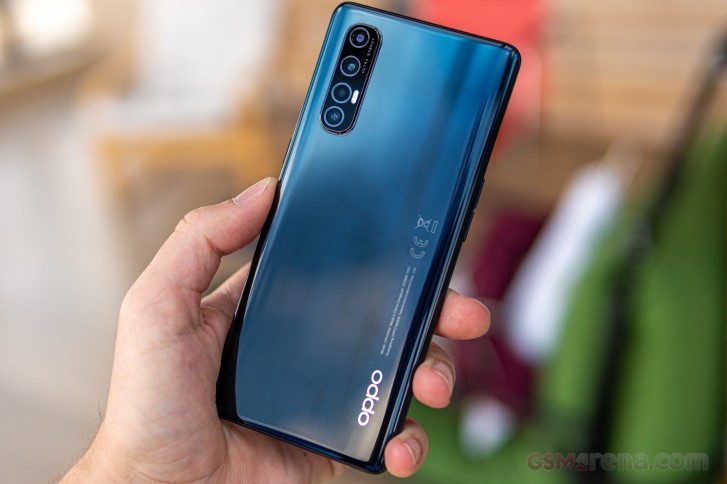 Speaking of glass, the paint job doesn't make the fingerprints less visible. As we all know, glass is glass, and glass makes fingerprints and smudges stick. Oh, and yes, it also breaks. We were delighted to see the camera bump not being so intrusive. It's sticking out within reasonable margins.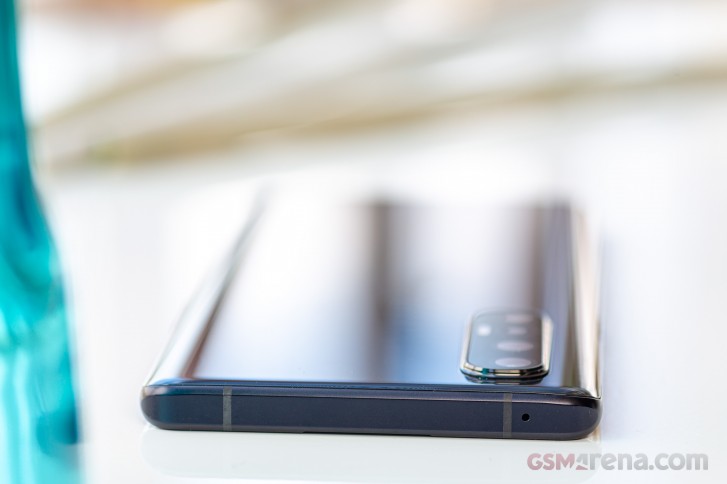 The front is surrounded by a thin frame, with the top and bottom one looking almost symmetrical. There's also minimal color shift to the sides around the curvatures probably because not much from the actual OLED panel has been curved.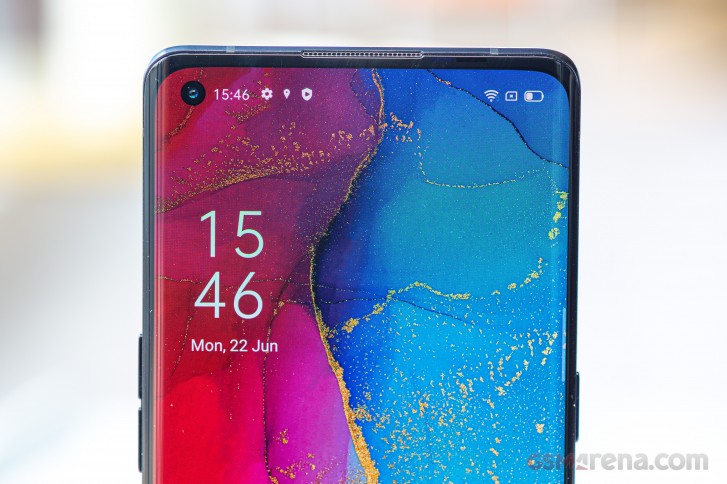 And having a curved display with a punch-hole, you are bound to lose some screen real estate because the camera can't be placed on the curve leaving a little bit too much unused space between the bezel and the cutout.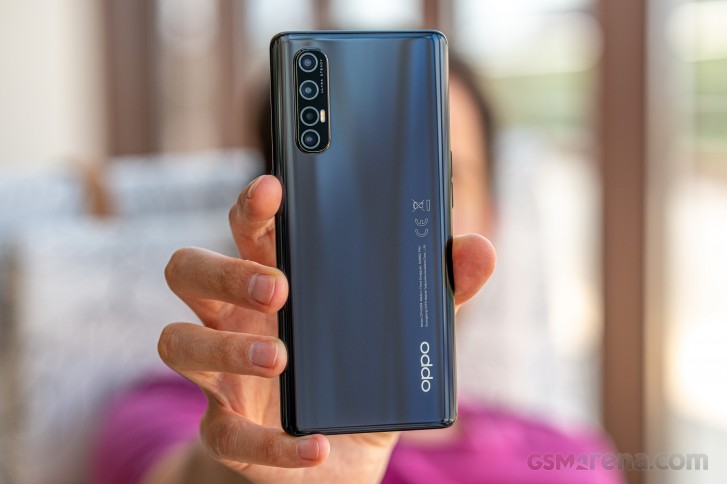 Other than that, we can say that the phone has stellar design and ergonomics. It feels solid, yet thin and light without sacrificing hardware features along the way. The battery capacity is just right for 2020 as well as the camera count, and the screen is big - big contributing factors to the phone's weight.