Battery life and charging
The biggest trade-off of owning a super slim smartphone is the battery. The Oppo F17 Pro features a 4,000 mAh battery, which still meets the market's standards in 2020 but it also feels a tad less than most of the competitors pushing the capacity beyond 4,500 and closer to 5,000 mAh. Still, we managed to get around 6 hours of screen-on time from one charge, meaning that there should be plenty of juice for a full day, for most users.
The good news is that there's a 30W VOOC 4.0 charging tech on board topping-up the battery from 0 to 100% in just 57 minutes. And considering the fact that no one charges their phone from completely flat, in just 20 minutes you should be able to squeeze out a day of charge.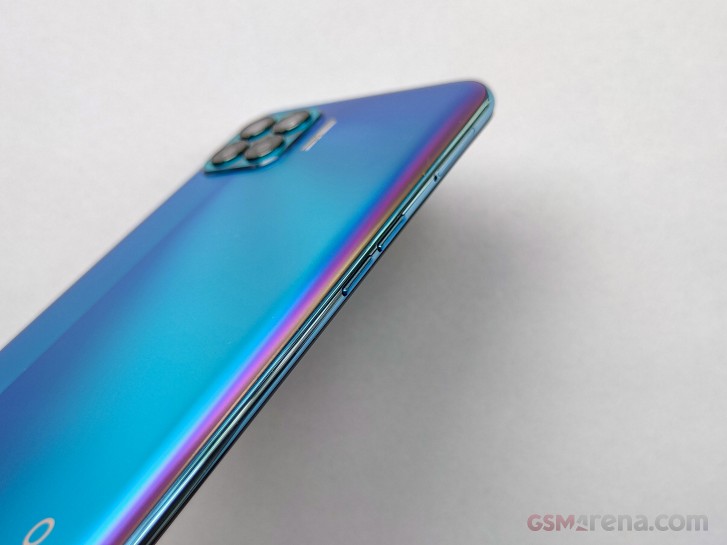 We did test the charging speed on our review unit and managed to get from 0% to 100% in 59 minutes, which is just around six minutes more than advertised. Half an hour on the charger is enough to get you from a dead battery up to 60% charge. Not too shabby at all.
30min charging test (from 0%)
Realme 7 Pro
94%
Xiaomi Mi 10T Pro
61%
OnePlus Nord
60%
Oppo F17 Pro
60%
Realme 7
58%
Poco X3 NFC
55%
Google Pixel 4a
45%
Samsung Galaxy A51 5G
39%
LG Velvet
36%
Samsung Galaxy A31
30%
Time to full charge (from 0%)
Realme 7 Pro
0:37h
Xiaomi Mi 10T Pro
0:58h
Oppo F17 Pro
0:59h
OnePlus Nord
1:05h
Realme 7
1:05h
Poco X3 NFC
1:15h
Samsung Galaxy A51 5G
1:30h
Google Pixel 4a
1:37h
LG Velvet
1:52h
Samsung Galaxy A31
2:48h
Camera image quality
Finally, we have a total of six cameras to go through - two on the front and four on the back. The main one on the front is 16MP with f/2.4 aperture while the secondary 2MP unit is used for depth information.
The back camera module, which takes after the iPhone 11, consists of a 48MP main camera with f/1.8 aperture, 8MP ultra-wide-angle camera with f/2.2 opening. At the same time, the other two are 2MP sensors used for depth information only. Oppo says that the two working together along with the main camera allows them to do portraits containing more than one subject. It's called Dual Lens Bokeh.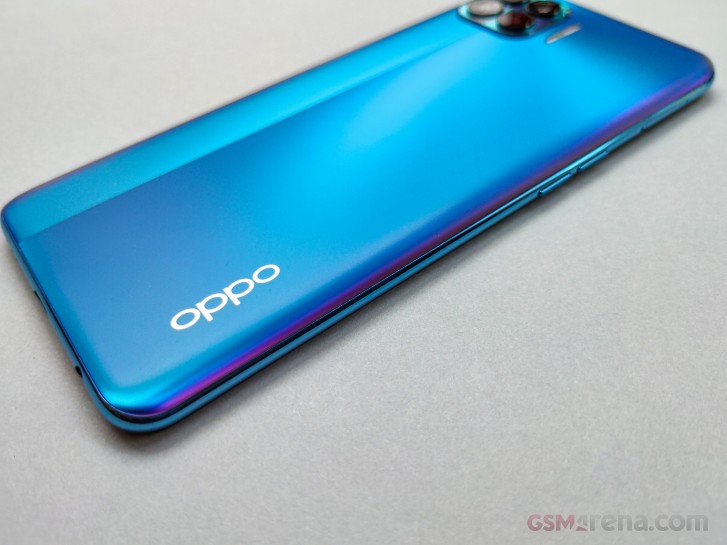 So let's say you have two or more people in the frame in a different plane. The software will extract information from the two depth sensors independently so it will know which parts to blur and which to keep in focus with the help of some AI-powered algorithm.
Oppo doesn't share any specifics about how exactly that works but it sounds like something we would like to try in the full review.
We won't be digging too deep into the camera performance of the Oppo F17 Pro, but we do have a few quick samples for you to check out. From a software standpoint, there is nothing really special or too fancy about the main camera UI, nor the camera settings.
Here are a few photos from the main 48MP Quad-Bayer camera in its default 12MP mode, with AI Scene enhancement enabled. As is by default.
Here are some with HDR enabled.
Of course, you can shoot in the full 48MP resolution of the camera, if you are so inclined.
A few quick snaps with the ultrawide camera.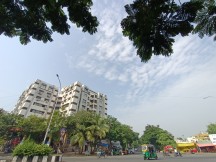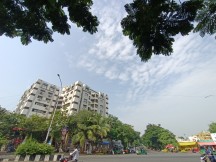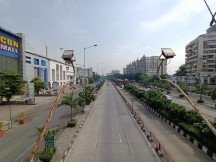 Ultrawide 8MP camera samples HDR: Off • On • On
There is an Expert mode for photos in the camera app. Beyond all of the standard options onve might expect to find here, like ISO, shutter speed, autofocus, white balance and exposure compensation, there is also an XHD toggle. It enables an "Extra HD" mode that produces 12,032 X 9,024-pixel (108MP) stills from the main camera.
These are particularly big and heavy to work with. Prepare for longer loading times if you click on these thumbnails.
The 16MP selfie shooter has plenty of resolution to throw around. Here are a few samples from it, alongside portrait shots with different background blur intensity. This is where the secondary 2MP depth sensor comes into play for subject detection and separation.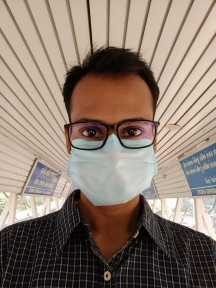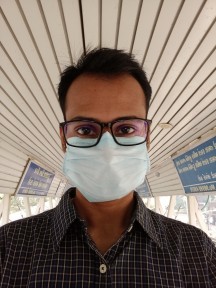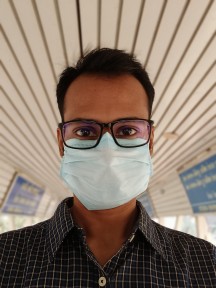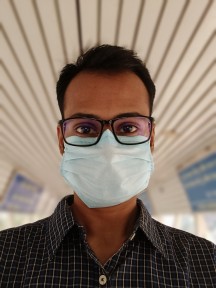 Selfie 16MP camera samples: Regular • HDR • Portrait
Speaking of Portrait mode, you can use it for video capture, as well. In terms of other perks you get for video capture - there is Ultra Steady stabilization.
We are including a couple of quick sample videos from the Oppo F17 Pro here as well.