Now, that's better
We're reviewers - or otherwise, chronic complainers. We look for perfection and expose mediocrity. Our biggest disappointment with the China-bound Nokia 6 was the camera quality and its overly flat output with muted colors and low contrast. Well, the global version gets it right this time much to our delight. But let's go over the specs and interface first.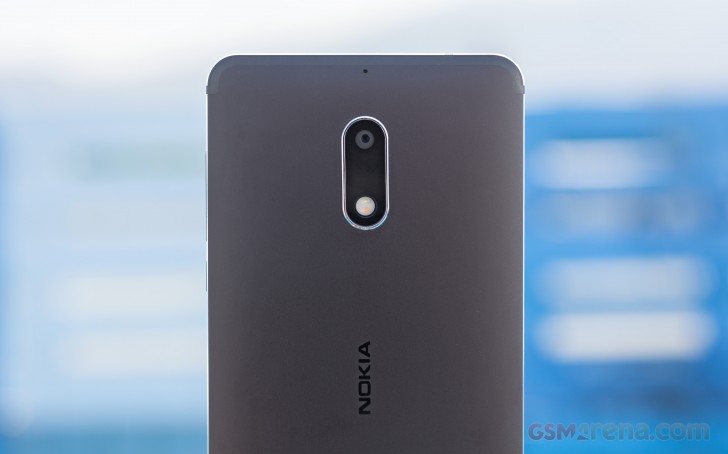 The Nokia 6 comes with a 16MP sensor with 1.0µm pixels behind a 27mm-equivalent lens with an f/2.0 aperture - nothing extraordinary. Focus is handled by phase detection, and there's a dual LED flash to help out in the dark.
The camera app is familiar from the rest of the new Nokias and the same one we saw on the Chinese version a while back. The interface is dead simple - shutter release at the bottom, a switch to video mode next to it (yet, the viewfinder doesn't change to 16:9, what's that about?!), and a shortcut to the gallery on the other side. A tiny mode selector next to the shutter release gives you the option to choose regular photo, panorama, or 'touch up' mode (others call it 'beautification').
On the opposite end of the viewfinder there are switches for flash mode (on/off/auto), HDR (on/off/auto), self-timer (off/3s/10s), and front/rear camera toggle. There's a hamburger button too, for access to settings.
In there, you'll find handy features like a level and a compass, gridlines (rule of thirds) plus a watermarking tool. Who'd have thought that under Capture settings, a Manual mode would be hiding? 'Manual' might be a bit of an overstatement, though - there's exposure compensation (-2/+2EV in full stop increments), white balance presets, a rudimentary focus selector (auto/infinity/macro), and a metering mode selector.
Image quality
The photos that come out of the global Nokia 6 are way better than the ones we got out of the Chinese version. The level of detail is higher and sharpness is superior, all the way to the corners, which were visibly soft on the Chinese version.
Contrast is also much improved, though that wasn't all that difficult - the other phone had it really bad. Colors have a lot more punch too - an appropriate amount now, if you will, and red is now proper red. All of that leads us to suspect that a different lens is used in the global version of the smartphone - or why not, an entirely different camera module.
You don't have to take our word for it, though - we shot with the two sixes side by side. Compare away.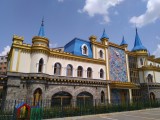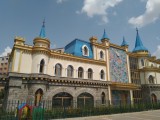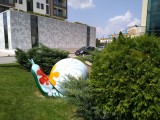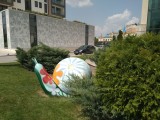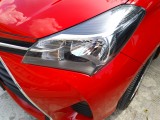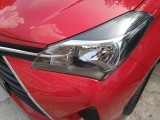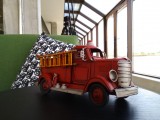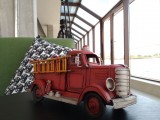 6 vs. 6 samples: Global version • Chinese version
The Nokia 6 has a pretty dramatic HDR mode, which brings out the lower midtones, and also rescues some of the highlights. On top of that, and a little unusual, it boosts color saturation, and all of this combined, can make for rather otherworldly images on occasion - look at the fire truck, for instance.
In landscape scenarios, while still pronounced, the effect isn't as striking. HDR photos take a while to process though, and you can't take another shot in the meantime so they come with a penalty.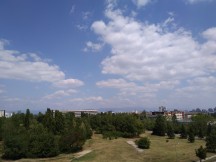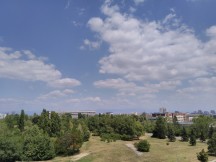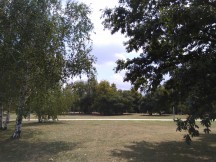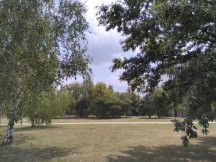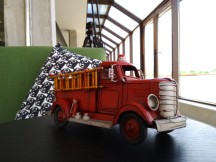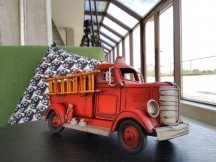 HDR: Off • On • Off • On • Off • On
The Panorama mode of the global Nokia 6 takes some pretty great pano shots. They're not the full resolution of the sensor like we saw on the Chinese version, but at 3,100+ pixels tall, there's still a lot of detail. Stitching shows no visible issues and there is no exposure variation banding.
As usual, the pixel peeping can continue into our Photo compare tool. We've pre-selected the Xiaomi Redmi Note 4 and the Samsung Galaxy J7 (2017), but you can choose your phones to compare against from the countless cameraphones we've tested.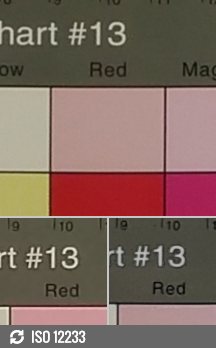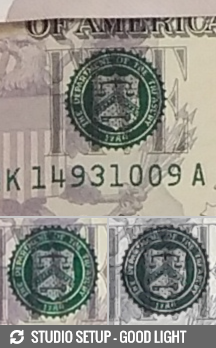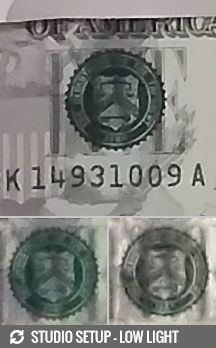 Nokia 6 against the Xiaomi Redmi Note 4 and the Samsung Galaxy J7 (2017) in our Photo compare tool
8MP selfie cam, now with autofocus
Another difference that emerged between the otherwise seemingly identical pair of Nokia 6s is the autofocus of the front-facing cam - as in, the global version has it, but not the Chinese one. That gets you sharp focus at any distance, as opposed to the single, less than ideally placed, focus plane of the Chinese variant.
That's not all though. You're also treated to better, more pleasing colors, and a bump in contrast.
Video recording
The Nokia 6 records video at up to 1080p/30fps, nothing particularly exceptional but the videos themselves turned out quite good. You can get higher frame rates, though you need to sacrifice resolution for those - 720p/60fps and 480p/90fps (that last one is also 4:3).
FullHD videos are encoded at a generous bitrate of 20Mbps, while the de facto standard is around 17Mbps. Audio is recorded in stereo at 96kbps.
We were already quite pleased with the Chinese Nokia 6's video quality and what we got out of the global one turned out even better. It's sharper in the corners, but also throughout the frame, further convincing us it's a different, superior lens (or sensor). The improved contrast and more vivid colors make the global Nokia 6's footage one of the better ones we've seen.
There's of course a shorter 10-second clip for you to download. This one is straight from the camera, so it hasn't been crunched by the YouTube compression.
And in the end, we'll refer you again to our Video compare tool, where we've pitted the Nokia against the Redmi 4 and Galaxy J7 (2017). Naturally, you can change those to any other two phones we've tested.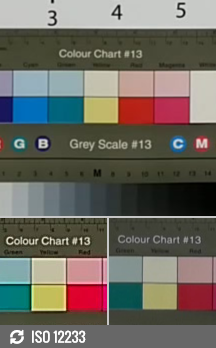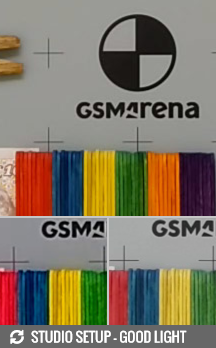 Nokia 6 against the Xiaomi Redmi Note 4 and the Samsung Galaxy J7 (2017) in our Video compare tool