The first 200MP camera, but also 60MP selfies
Among the many big numbers in the Motorola Edge 30 Ultra's specsheet, one is especially hard to miss - the 200MP main camera. The phone is not a one-trick pony, however, and sports a proper tri-set on the back, including an autofocusing ultrawide and a tele (albeit a short one). And then there's the 60MP front-facing camera - the numbers roughly add up to some 322MP between all four cameras.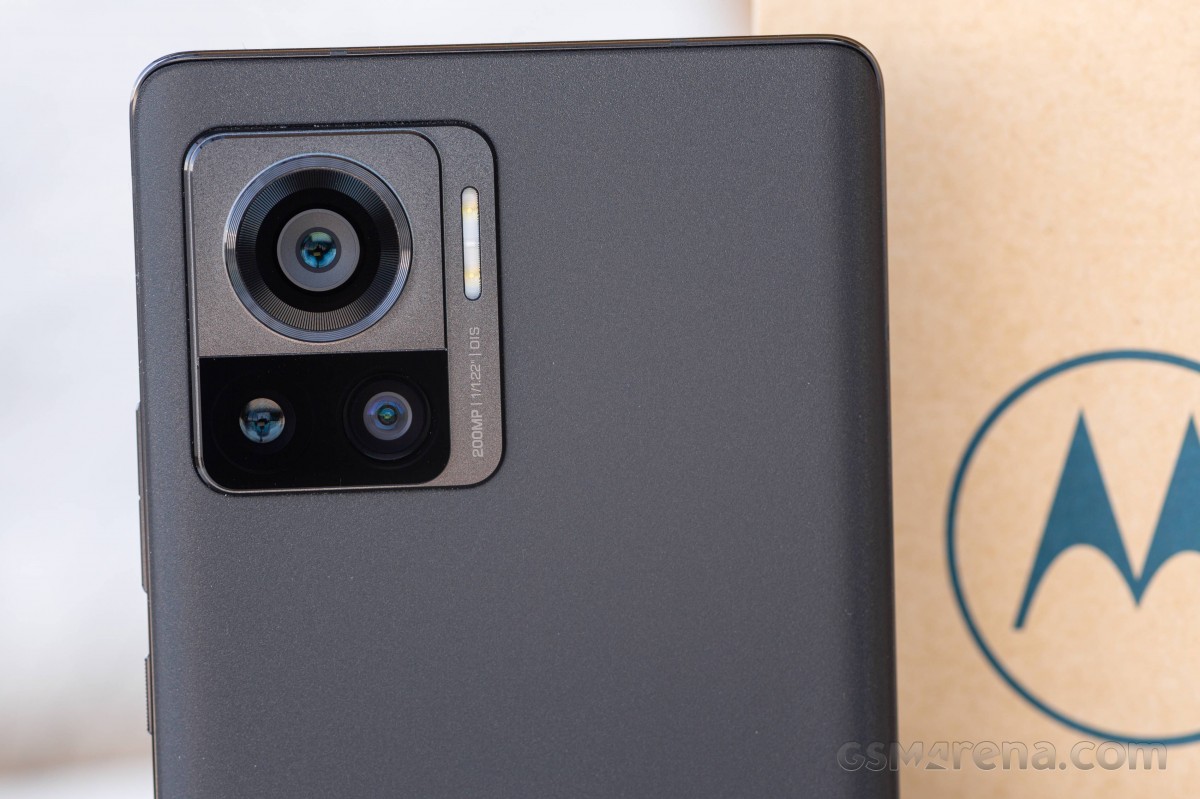 So, the primary camera utilizes the 200MP Samsung HP1 sensor, and it's the first time we're seeing it in action. With a 1/1.22" optical format, it's among the largest sensors you'd find in a smartphone while the individual pixels measure 0.64µm. The sensor uses 16-to-1 binning for an effective pixel size of 2.56µm, and it outputs 12.5MP images - Samsung calls this design Tetra2pixel (or, rather, Tetra-to-the-power-of-two pixel). The lens for this camera is stabilized and has a 23mm equivalent focal length and an f/1.9 aperture.
The ultrawide camera is based on the Samsung JN1 sensor - a 50MP Tetrapixel unit (so 'only' 4-to-1 binning) with a 1/2.76" optical format and the same 0.64µm pixel pitch. The lens has a 14mm equivalent focal length and an f/2.2 aperture. Most importantly, this camera features autofocus, so you can also use it for close-ups.
At the opposite end of the zoom range is the 2x telephoto, which Motorola also calls a portrait camera and lists its equivalent focal length at 50mm. It has a particularly bright f/1.6 aperture, so we'll be curious to see how it performs for portraits and in the dark. The sensor here is a Sony IMX663 (1/2.93", 1.22µm).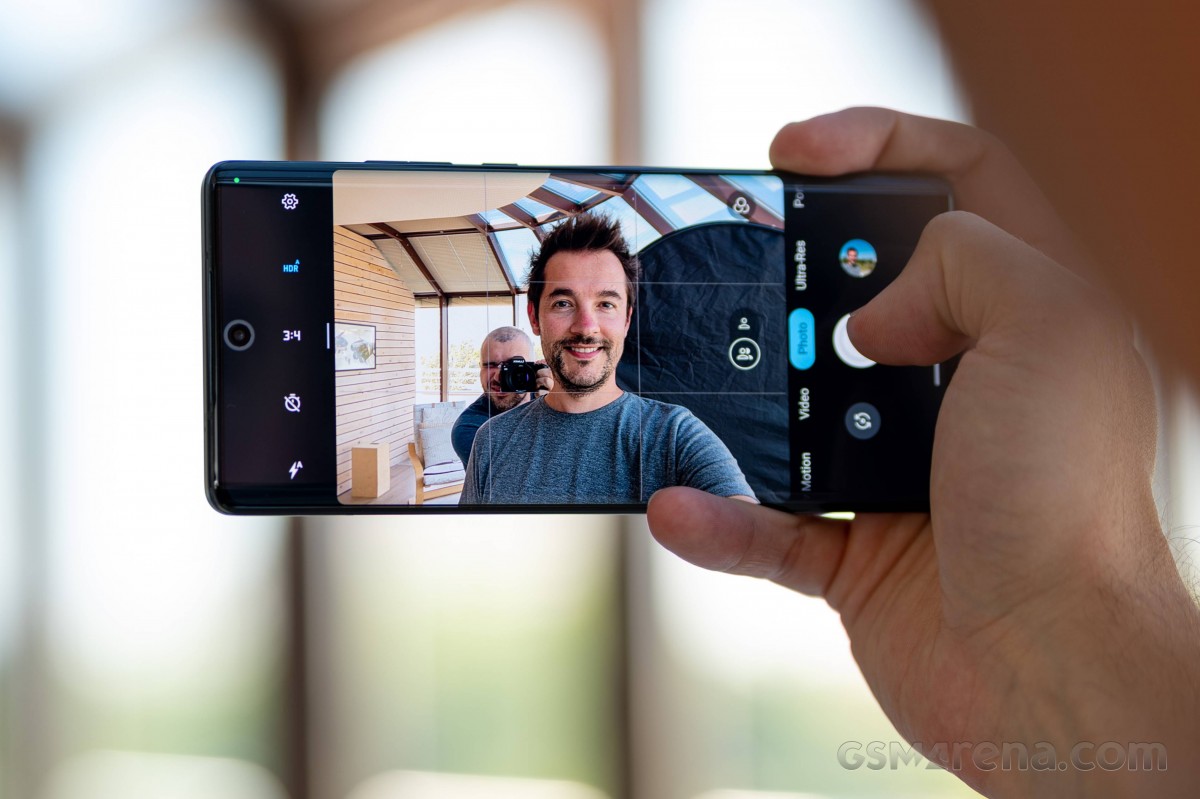 Over on the front, the 60MP selfie camera is based on the OmniVision OV60A sensor - this one with even smaller pixels at 0.61µm. The fixed-focus lens has a 23mm equivalent focal length and an f/2.2 aperture.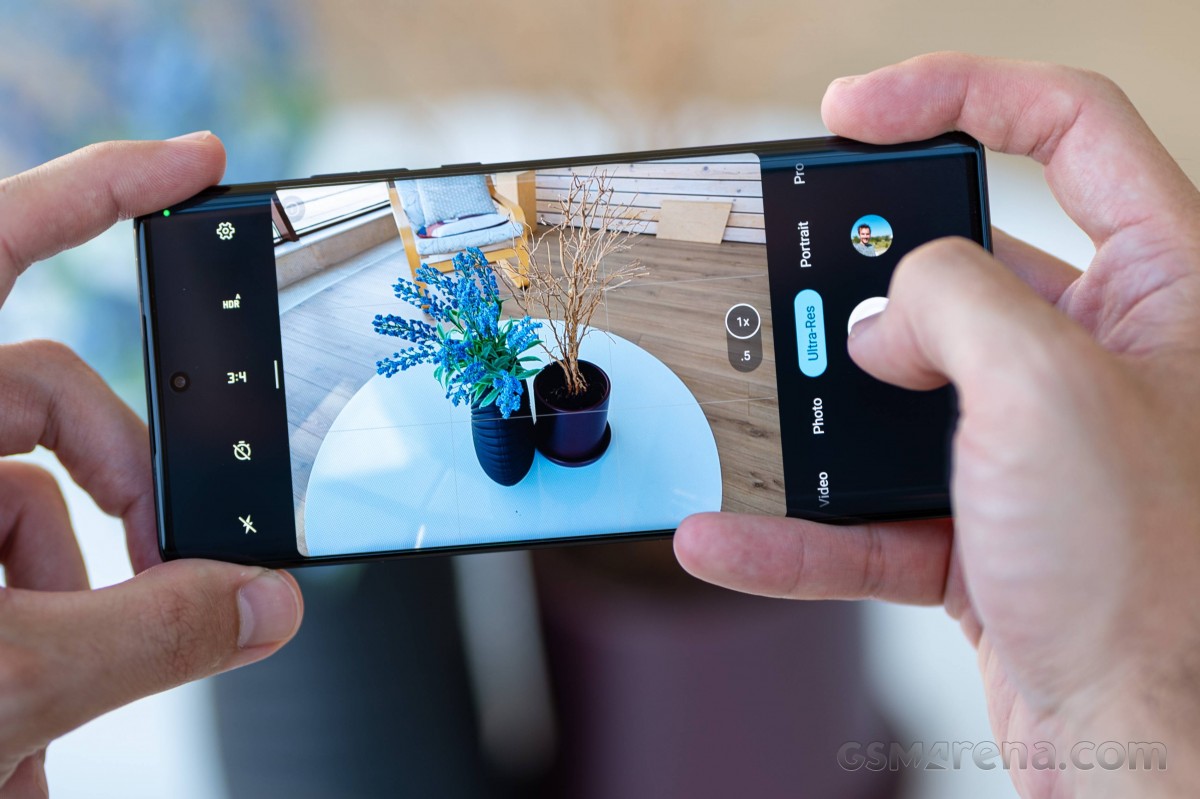 The camera app on the Edge 30 Ultra is an in-house piece of kit, in contrast to the otherwise stock-looking approach to software.
The basics are as usual - the camera modes are arranged in a customizable carousel formation, with the 'More' tab at the rightmost end of the carousel holding the more seldom used shooting modes.
Pro mode gives you full control over the camera's settings like white balance, ISO, focus, shutter speed, and exposure compensation, and it works not only on the three rear cameras, but also on the front-facing one (minus the manual focusing). A tiny live histogram is provided, but there's no focus peaking or zebras.
Additional settings for each camera mode can be found by swiping down in the viewfinder. There's a tiny bar at the far end to indicate that, but if you miss it, you may be left wondering where some controls are, like the flash and self-timer settings in Photo mode, and frame rate in Video mode. The gear icon for the general settings menu houses even more settings, though there isn't a straightforward separation of what you're going to find where. For example, the 60MP mode for selfies is found in the settings menu, while full-res capture for the rear cameras is accessed from the 'Ultra-Res' mode on the carousel.
Daylight image quality
Daylight photos from the Edge 30 Ultra's main camera in its default 12.5MP resolution are very good. We're getting expressive colors and consistent white balance, which is a tad cooler than ideal but it works well. Exposure is on point, though; the fairly high contrast could rob you of some development at the extremes - a touch more aggressive HDR wouldn't hurt, perhaps. Detail is excellent, and whatever little noise there is doesn't get in the way.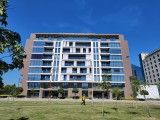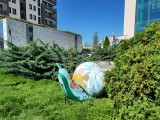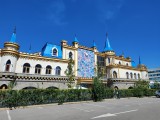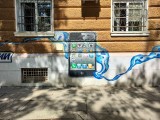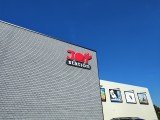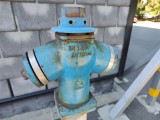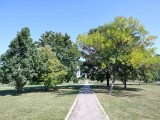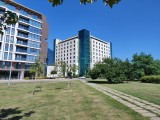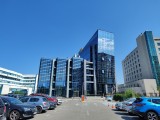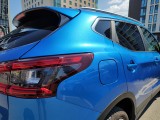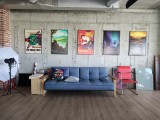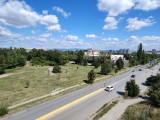 Daylight samples, main camera (1x), 12.5MP
The Ultra-Res mode will capture 200MP images for you, which we can't see as being a good idea. These weigh in at 50 to 80MB depending on how intricate the scene is, and that's a huge file for an increase in usable detail that's not always there. There's also the matter of the extra second needed to capture and process the photo, and that can get on your nerves.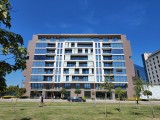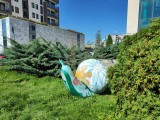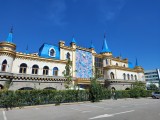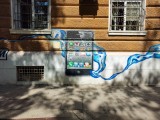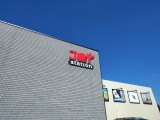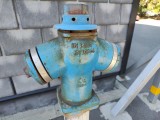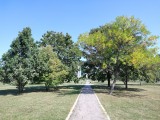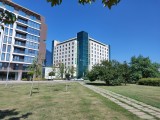 Daylight samples, main camera (1x), 200MP
There's an in-between 50MP mode that's not all too intuitive to get to. It's not an option in the Ultra-Res mode, but rather a toggle in the settings tab in Photo mode, and even there it's called 'Smart High Resolution' - no mention of the 50MP. Being 'smart', it will only engage when the conditions are optimal (there's plenty of light), so you can't strictly force it on - you leave the toggle on, and it decides for you. Then there's the particularly annoying fact that if it does choose to engage, it will momentarily blur the viewfinder as it 'switches' to that mode - properly maddening.
We'd say the results can be worth it, though. File sizes are in a more manageable range (14-28MB), and there's a meaningful advantage in detail over the regular 12.5MP photos - again, in good light.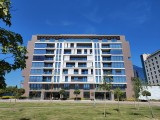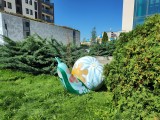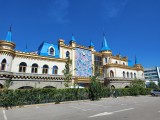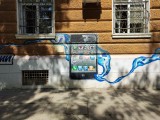 Daylight samples, main camera (1x), 50MP
The telephoto camera delivers good results. These aren't the sharpest images we've seen, while sharpening, conversely, is dialed pretty high up, but let's say that detail is acceptable in both quantity and quality. Colors maintain a nice level of pop without going into oversaturation or exhibiting weird casts, and the dynamic range is wide... enough.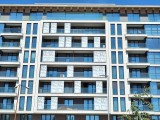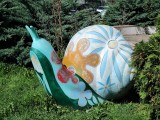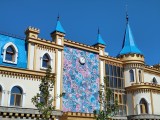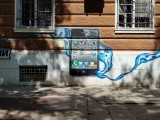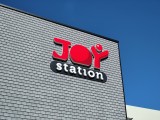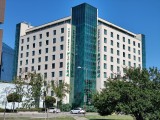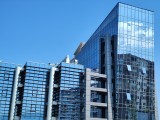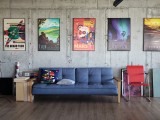 Daylight samples, telephoto camera (2x)
The ultrawide's default 12.5MP results can be described in a similar 'not amazing, but easily good enough' way. We'd have preferred better-developed tonal extremes as opposed to the sharp-ish contrast Motorola is serving us, but perhaps their target groups like it that way. Colors are lively, sharpness is good as ultrawides go, noise is well contained, and purple fringing is next to non-existent.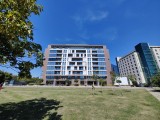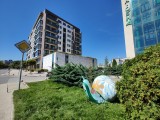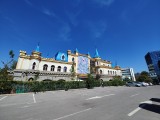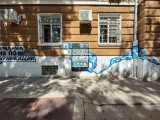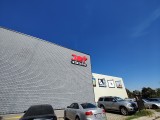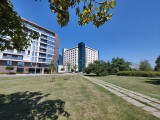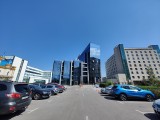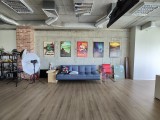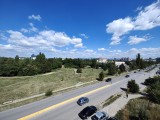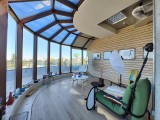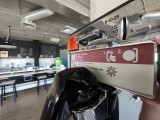 Daylight samples, ultrawide camera (0.5x), 12.5MP
The 'native' resolution results aren't great to look at on a pixel level, and that kind of defeats their purpose. We're looking at high noise levels, essentially no extra detail, and a hit in dynamic range.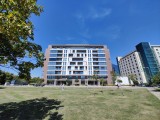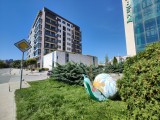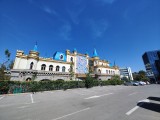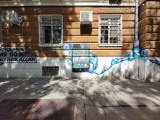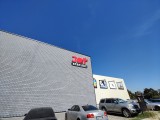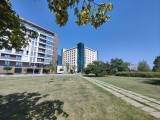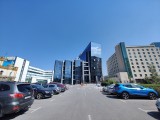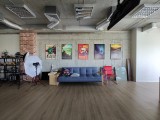 Daylight samples, ultrawide camera (0.5x), 50MP
The macro mode, which has its own button on the zoom selector in Photo mode as opposed to being a standalone mode, uses the ultrawide camera but zooms it in to match the main camera's field of view. While that may sound like a recipe for bad quality, in the realm of smartphone 'macro' cameras, it actually captures very good results.
Low-light image quality
The Edge 30 Ultra has this 'Auto Night Vision' toggle in the Photo mode settings that enables the night mode processing for scenes which the phone sees fit. The results we got were close to the ones obtained in the dedicated Night Vision mode though there were minor differences. The auto didn't kick in for all of our low-light scenes, however, so if you want to ensure you get the enhanced processing, do switch to the Night Vision mode.
While the Auto Night Vision is on by default, for the narrative's purposes, we'll start with the samples we got with all this night mode processing disabled. In darker scenes, you can expect to get underexposed shots, and in scenes with a lot of contrast, you'll get pretty dark shadows and blown-out point light sources. These observations aren't uncommon, and Motorola isn't the worst offender in any of this. The phone still manages to cling on to color well, and in more balanced lighting, captures sharp detail.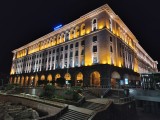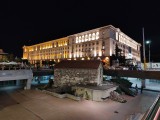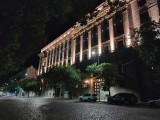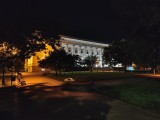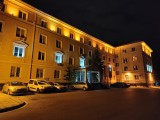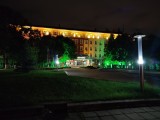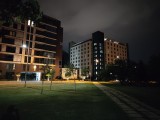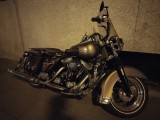 Low-light samples, main camera (1x), Auto Night Vision OFF
You'd still likely prefer the Auto Night Vision results, and the second it takes to capture and process is a price we'd gladly pay. The Night Vision gets the highlights in check and works wonders for shadow development - the darker the scene, the more dramatic the result (hence why it didn't want to engage in the relatively well-lit scenes 1 and 5). Sharpening does get a kick, but it remains in reasonable amounts and noise is reduced. These aren't wow-grade images but are still very good ones.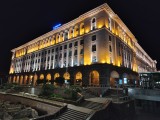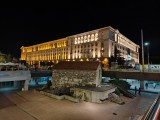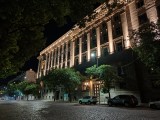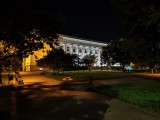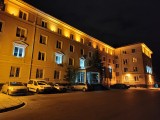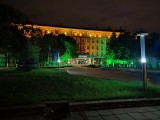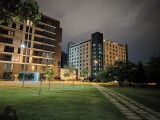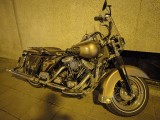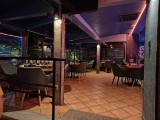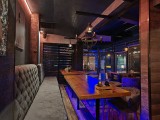 Low-light samples, main camera (1x), Auto Night Vision
The full-on Night Vision mode feels a fraction of a second slower, ups the sharpening a bit, and maybe, just maybe, improves shadow development marginally. The way we see it, the Auto in photo mode does the job well enough.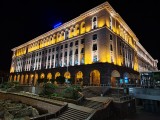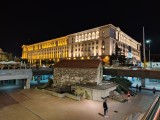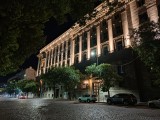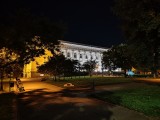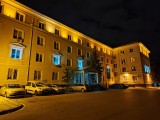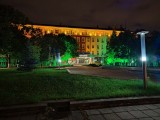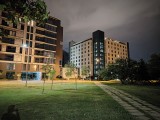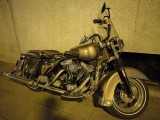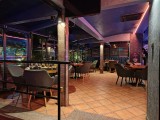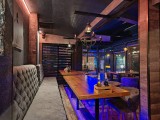 Low-light samples, main camera (1x), Night Vision
The ultrawide camera does suffer more without the auto Night Vision and shows a limited dynamic range and somewhat strong desaturation.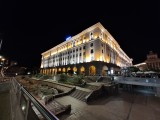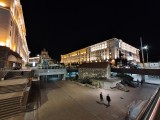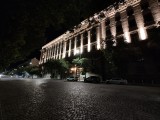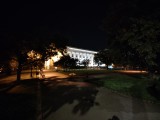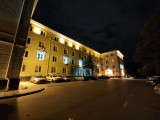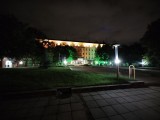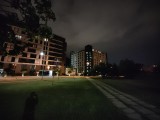 Low-light samples, ultrawide camera (0.5x), Auto Night Vision OFF
It's a good thing then that the auto is doing its job and kicks in most scenes. It improves dynamic range immensely, though we wouldn't say the colors benefit particularly, and we'd still take some extra pop. Detail levels are okay but hardly praiseworthy.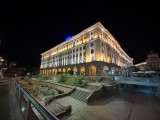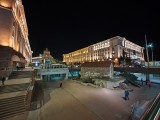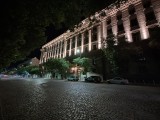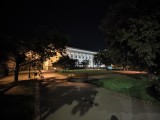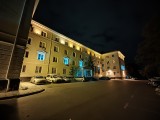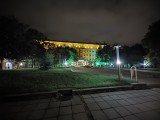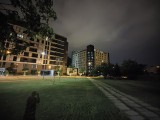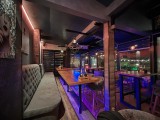 Low-light samples, ultrawide camera (0.5x), Auto Night Vision
On the ultrawide, we're failing to see any difference between the Auto and the dedicated Night Vision mode.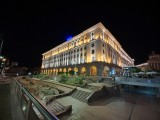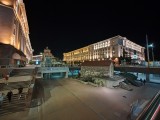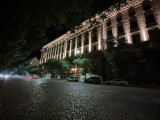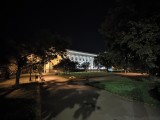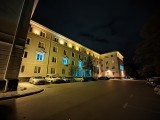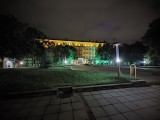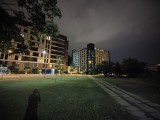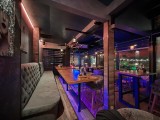 Low-light samples, ultrawide camera (0.5x), Night Vision
The telephoto, on the other hand, proved a rather dependable performer altogether. The unusually bright aperture and decently large sensor work in tandem to capture enough light that no main camera shenanigans are needed for 2x zoom, even in pretty dark conditions.
That said, Night Vision-less photos can be a little soft and noisy in darker scenes, and we'd take a bump in exposure, but dynamic range is alright, and colors are very well preserved.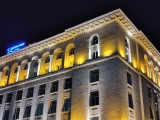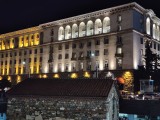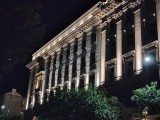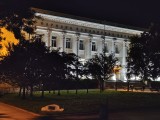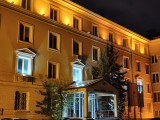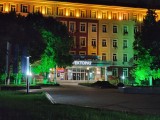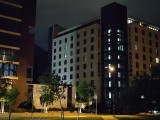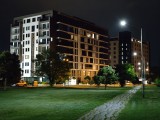 Low-light samples, telephoto camera (2x), Auto Night Vision OFF
The auto Night Vision isn't too keen to step in and intervened in half the scenes (4, 6, 7, 8).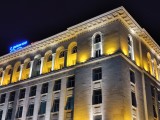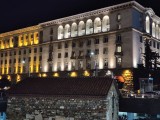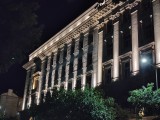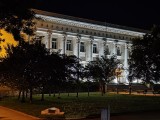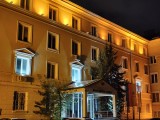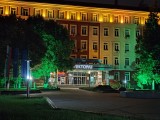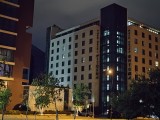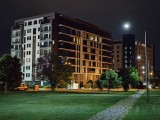 Low-light samples, telephoto camera (2x), Auto Night Vision
It's with Night Vision in action, that we're getting consistently sharp shots with good detail and well-developed tonal extremes - so take the extra step to switch modes for your low-light zooming.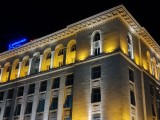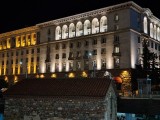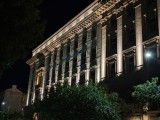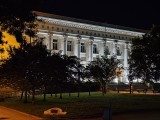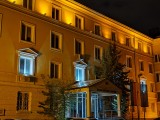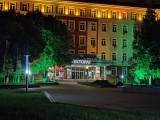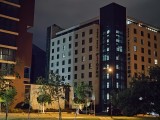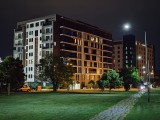 Low-light samples, telephoto camera (2x), Night Vision
Once you're done with the real-world samples, head over to our Photo compare tool to see how the Motorola Edge 30 Ultra stacks up against the competition.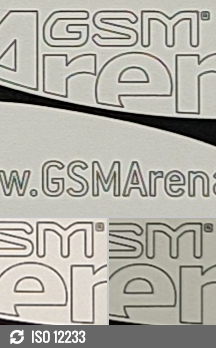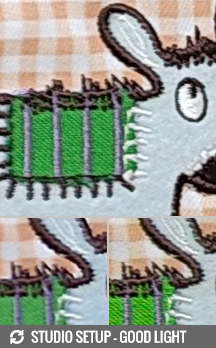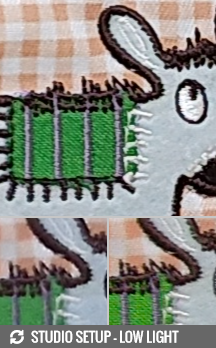 Motorola Edge 30 Ultra against the Galaxy S22+ and the OnePlus 10 Pro in our Photo compare tool
Portrait mode
Okay, so we thought that the 50mm equivalent lens with its f/1.6 aperture would be able to deliver decent portraits with no software aids, but that only turned out to be true when we had plenty of distance already separating the subject from the background. And even then, the background had a particularly busy look, while the subject itself had a certain softness to the rendition.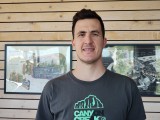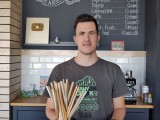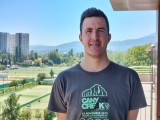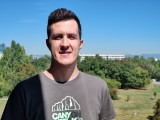 Photo mode samples, telephoto camera (2x)
Oddly enough, in Portrait mode, we got slightly better sharpness and detail on the subject - from the same 2x telephoto camera - only in Portrait mode, it's explicitly called 50mm. The artificial blur helped smooth out distracting distant backgrounds and made the subject stand out against closer backdrops - what Portrait modes do. The default blur level is conservative, so things look natural, and the subject detection is very good.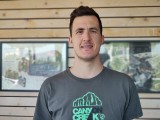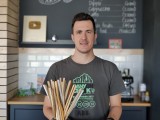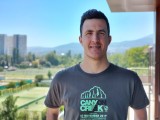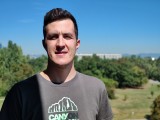 Portrait mode samples, telephoto camera (50mm)
There are two more zoom levels in Portrait mode, each mimicking another classic focal length. The 35mm mode is sourced from the main camera and is better suited for situations where you'd want wider framing to perhaps better contextualize your subject (though still blur the background). While the subject detection and bokeh rendition are similarly good to the 50mm mode, the process of digitally zooming in from the main camera doesn't produce great pixel level results, though things do look acceptable at fit to screen magnification.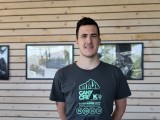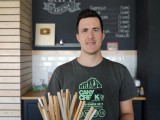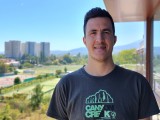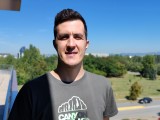 Portrait mode samples, main camera (35mm)
The 85mm mode comes from the telephoto camera, and not only is it even more digitally zoomed in comparison to the 23mm-to-35mm action on the main camera, it also has a less capable sensor to work with in the first place. The one benefit of shooting in this mode is the telephoto perspective, but we wouldn't say the trade-off in quality is worth it. The 50mm mode works best.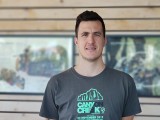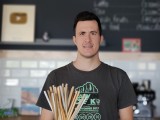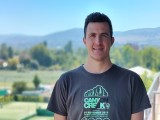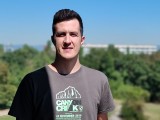 Portrait mode samples, telephoto camera (85mm)
Selfies
The Edge 30 Ultra's 60MP selfie camera captures great 15MP selfies - and 15MP is where you should keep the resolution, we reckon. They have excellent detail, a wide dynamic range, and pleasing and lively colors.
In balanced lighting, the 60MP mode can extract some extra detail, though in back-lit or otherwise dim conditions, you can expect notably worse results, plus there won't be HDR to save your highlights. Then there's the obvious question of why you'd want more resolution than 15MP from your selfies in the first place.
HDR does work in Portrait mode, so back-lit portrait selfies are feasible. The blur level is a bit much, and the subject detection isn't flawless, but the results are alright overall.
Video recording
The Motorola Edge 30 Ultra supports video recording up to 8K30 with its main camera, while the telephoto and the ultrawide are capped at a lowly 1080p30. Even 8K is encoded using the h.264 codec by default, but you do get to choose the more efficient h.265 in settings. Stabilization is available in all modes except 8K, and audio is recorded in stereo at 256kbps.
The 8K capture (bit rate is just over 130Mbps) hovered at around 28fps as opposed to the nominal 30fps, but we'll let that slide. Detail isn't the best among 8K-capable smartphones, but it's alright as long as you don't expect RED-level quality - smartphone 8K remains a marketing ploy more than a useful feature. What we'll admit we like is the exposure and dynamic range in these clips, particularly with respect to shadow development.
Because, you see, in 4K30 (48-62Mbps, stable 30fps) you get a contrastier rendition, and while the highlights remain mostly the same, shadows are darker, and the rolloff is pretty steep. Colors remain likable - the right amount of pop with no white balancing issues. Detail is good, but not quite pin sharp. There's no quality penalty if you opt for 4K60 even though the bit rate is unchanged.
The telephoto captures very nice videos with pleasing colors and good dynamic range. Being limited to 1080p means it can't compete with 4K-capable rivals, but it's one of the finer 1080p shooters we've seen.
The ultrawide goes back to that heavy high-contrast look that's rubbing us the wrong way on the main camera. Dynamic range is pretty narrow, and the color rendition is questionable - saturation is lacking, and the skies look different than what the other two cameras are capturing. Again, detail is very good for a 1080p clip, but it's nowhere close to a good 4K capture.
Stabilization on the main camera is good, as long as you're standing still and pointing the phone in one direction or panning. Walking does introduce some noticeable shake - it's not excessive, but most phones, particularly at this level, remove it better.
The ultrawide does a better job with ironing out walking shake and produces more stable results if you're on the move. The telephoto, meanwhile, is solid as well.
Low-light video recording isn't a particularly strong suit of the Edge 30 Ultra. For one, it's struggling to maintain the 30fps it promises, and hovers at a little over 24fps regardless of which camera you're using. That's without claiming any low-light auto frame rate optimizations that other makers have and let you disable - there's no such setting on the Moto.
Dynamic range is limited (again, regardless of camera) and any source of light and its surroundings end up clipped to white. General softness and noisiness are also common traits in the clips from all three cameras.
Here's a glimpse of how the Motorola Edge 30 Ultra compares to rivals in our Video compare tool. Head over there for the complete picture.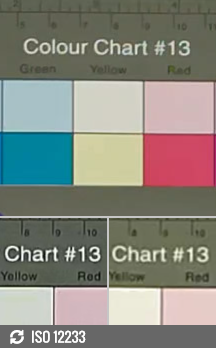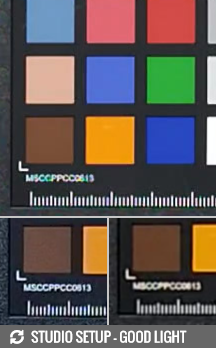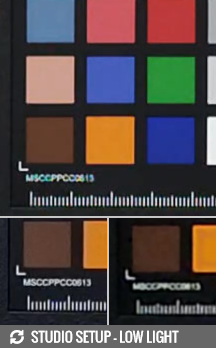 Motorola Edge 30 Ultra against the Galaxy S22+ and the OnePlus 10 Pro in our Video compare tool