Affordable luxury
Motorola DROID RAZR M review: Affordable luxury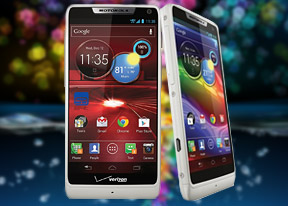 Final words
The Motorola DROID RAZR M for Verizon Wireless shows how blurred the lines between mid-range and top shelf smartphones have come to be. In terms of performance, the little Moto outdid all the current US heavyweights. Only its screen prevents it from being dubbed as a proper flagship.
Like all recent Motorola smartphones, the DROID RAZR M is superbly put together and good looking. Ergonomics have been taken to a completely different level for a device with a screen this size. Up until the RAZR M's arrival one-handed operation on a smartphone with 4"+ screen was considered a hard task, but the compact fella handles like a much smaller device.
While we can live with the uninspiring (but still pretty good) screen of the DROID RAZR M, given its price tag, we can't say the same about the software experience. Verizon's involvement in what is otherwise a pleasant blend of Motorola customizations and pure Google is way too intrusive. We do not recall dealing with so much bloatware in the past - that includes Verizon devices too.
Motorola and Verizon are asking the highly-acceptable $99.99 for the DROID RAZR M. A quick look at Amazon Wireless however, and you can snag the device for cool 50 bucks with a two-year commitment. You will get a lot of smartphone for the money, even considering the handset's software woes.
If you are willing to shop around however, here are some nice alternatives.
The Motorola Atrix HD for AT&T is an obvious one. It beats the Verizon offering with a stunning 4.55" HD display with ColorBoost technology. You will however have to make do with a 1780mAh battery, whose performance is nowhere near as good as that of the baby RAZR juice pack.
The HTC One S for T-Mobile and HTC DROID Incredible 4G LTE are also part of the compact Snapdragon S4 club. Both devices will require you to make even more compromises than with the Motorola thought. The DROID Incredible is underclocked and with a much smaller battery, while the One S lacks expandable memory.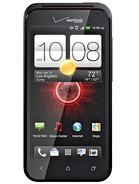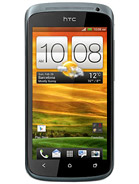 HTC DROID Incredible 4G LTE • HTC One S
Choosing the Motorola DROID RAZR M is seemingly easy if you are shopping for a smartphone in this price range. The smartphone is simply better equipped than its competitors and offers the most value for money. As one of the first devices to signal Google's direct input in Motorola, the entry level RAZR is definitely impressive and leaving us eager to check out its more capable siblings. We also surely hope that the international GSM version won't take too long to arrive.