Nothing less, nothing more
Moto Z2 Force review: Nothing less, nothing more
Final Words
Motorola is offering the Moto Z2 Force at the same price that the Moto Z Force launched with last year: $720 dollars in the US. What's more is the carrier-branded versions are priced even higher. They start at $750 with T-Mobile, and even break $800 with AT&T. If taxes are high enough, you can expect to pay over $900 in some cases.
The Moto Z2 Force is one of the more compelling devices of 2017. But we can't help but think it should have been priced more competitively. After all, the phone doesn't come with any earbuds, but a 3.5mm to USB-C adapter is tossed in. Additionally, if you're looking at getting Moto Mods, the price will quickly rack up with every one you add to the mix. If you can get in on one of the ongoing carrier deals for the Moto Z2 Force, it will be a much easier pill to swallow.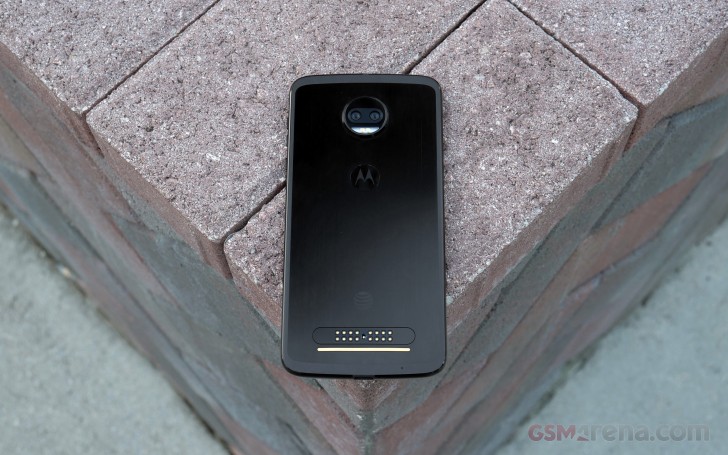 We do give credit where it's deserved, and the camera experience on the Moto Z2 Force is quite compelling. It is vastly improved since the Moto Z with its new dual-camera system, though still leaves room for improvement in a few aspects.
We love the software experience on the Moto Z2 Force. It's like buying a piece of furniture from IKEA except nothing is missing, and there are no duplicate parts. Moto Enhancements are far from gimmicky and offer practical functionality without being intrusive.
Lenovo Moto Z2 Force key test findings
The Moto Z2 Force keep the same design as its predecessor except for a couple of aesthetic differences. ShatterShield won't leave you with a cracked display. Beveled edge around the rear of the phone noticeably improves ergonomics.
OLED display is slightly brighter, but color calibration needs work and there is no way to manually adjust colors.
Moto Enhancements add value to the software experience. They are not gimmicky and practical without being intrusive (i.e. battery life is not noticeably affected).
Battery score was surprising considering the battery size. This barely makes up for Moto putting a 2,730 mAh battery in a flagship device. An overall score of 69h is very decent. You might be able to get away with not charging overnight and making it through another half day... Maybe.
The Qualcomm Snapdragon 835 is a solid chipset offering great power efficiency and excellent graphic performance. 4GB of RAM is plenty, but other markets will get 6GB, which should be the standard by the time 2018 rolls around.
Moto Mods offer expandable functionality without the need to pair any devices. They only work with the Moto Zs and some Mods are pricey.
Loudspeaker is quite loud and offers great dynamic range when listening to music. Does not distort any range of sounds. Ringtones can be loud enough to call "piercing".
12MP dual-camera setup is much improved in many aspects. Low light performance is good, but we wish the manual mode allowed for longer shutter exposures. Reds tend to throw off the scene's color balance. Auto-focus is sometimes hit or miss. Camera leaves room for improvement, but Moto has come a long way.
Front facing 5MP camera works well, but could use a resolution bump. Dual-LED flash on the front works well and we wish more phone makers included one.
Video quality is excellent, though you should manually choose a focal point. 60fps @ 1080p sacrificed image quality as is usually the case. Video stabilization worked best on 1080p @ 30fps video. 4K stabilization is barely noticeable.
The Moto Z2 Force has some very fierce competitors this year. Let's jump right in.
The HTC U11 is the first Android phone that comes to mind to compete for your attention. It has the same hardware specs, a better-looking display, full water resistance, and an A+ camera experience. There's no dual camera, but the best smartphones cameras earned their spots with a single sensor. If you're still not convinced, the HTC U11 is a more physically attractive smartphone with a much lower asking price of $650 that checks those few boxes that Moto missed.
The Moto Z2 Force's price point is meant to directly compete against the biggest competition: the iPhone 7 Plus. Moto is putting everything on the table by enticing buyers to make a change with their upgrade. Even if you were considering the iPhone 7, we'd just tell you to wait until September's iPhone announcement.
Even almost all the way through its life cycle, the Google Pixel XL is still a great phone despite last year's CPU. If you want the best and purest Android Experience with a crown-worthy camera, this is the phone that you need to get. They hold value pretty well but you may be able to grab one as they discount before the Pixel XL 2 is announced. If your budget is more flexible, we'd recommend you wait until then, if you're set on a pure Android UX.
If you're after a more affordable package with the most value for your dollar, you might want to look at the following two competitors.
The Nubia Z17 is ZTE's latest premium device with a Snapdragon 835 CPU and 8GB of RAM. It's certainly a unique-looking design, which ZTE is pretty good at establishing like the Axon 7. The only issue is you'll probably have trouble sourcing it, as it's not available in many markets.
Otherwise, look no further than the OnePlus 5. You'll get a comparable camera experience (both are dual camera [though this is the telephoto kind]), more RAM, and a better-looking display, but you don't get expandable storage. Otherwise, you won't get the same experience that Moto Enhancements offer, but you'll be saving a fraction of the cost for a device with a future-proof 8GB of RAM.
The Galaxy S8 has all the bells and whistles you could ever want with a top-tier camera, Infinity Display, and beautifully crafted hardware. The Galaxy S8 has frequently been offered in promotions and trade-in offers, so you'll definitely be able to find a deal for it.
For those currently using a Moto Z Force, we wouldn't recommend upgrading given that you'll be downgrading in battery life. If you don't care about battery life and you are also a collector of Moto Mods, the Moto Z2 Force can set you up for another year. If you are using the Moto Z and really enjoy Moto Mods and you'd like to better compliment them, the Moto Z2 Force is a great way to do that.
The Moto Z2 Force is Motorola's top-tier offering - which represents the best that Motorola has to offer. With full US carrier support, this is a device that we might actually be seeing in folks hands while out and about - as long as Motorola has a marketing campaign to compete with the likes of the Apple and Samsung giants.
If you're new to the Moto Z family and are looking for a great software experience with excellent performance, there are definitely cheaper smartphones that get you more bang for your buck with a just as compelling, if not better, camera experience. The Moto Z2 Force does check the right boxes, but between the easily scratchable, average-looking display, well-improved camera, and pricey Moto Mods, the Moto Z2 Force might be a hard sell at its current price point.