Introduction
The Lumia 950 and Lumia 950 XL provided the answer to the platform's fans starved for quality hardware and the complete flagship experience. The budget-friendly Lumia 550 that launched alongside didn't get as much attention, but served its purpose just fine - introducing the new Windows 10 to the masses.
Now, everyone will agree this is far from a complete lineup and, a few months later, Microsoft is ready to do something about it. The Lumia 650 is a gorgeous looking phone - we can't think of a better way to start filling the blanks.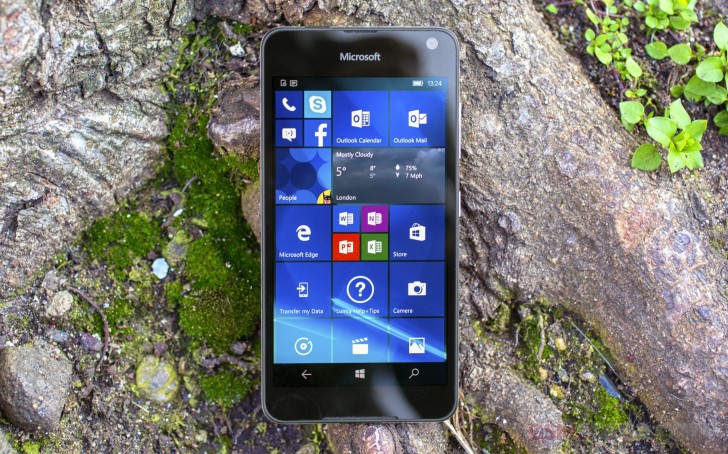 It is amazing how much of a style difference a bit of metal can make. The Lumia 650 looks much more refined than any Lumia device to date (including the Nokia Lumia 830, which too flaunted a metal frame). Actually, we might as well go ahead and say it - the Lumia 650 looks better than its flagship siblings, the Lumia 950 and 950 XL.
So, if all that hotness is available for less than $200, what's the catch? To put it gently, the internals don't quite do justice to the classy exterior.
Key features
Windows 10 Mobile
Aluminum frame around polycarbonate body with an exchangeable back cover
Slim and surprisingly lightweight body
5.0 inch OLED display with 720p resolution and 297ppi
Qualcomm Snapdragon 212 chipset, quad-core 1.3 GHz Cortex-A7, 1GB of RAM
16GB of built-in memory
8 MP, f/2.2, 28mm main camera with a single LED flash
5 MP, f/2.2 front camera capable of 720p video recording
Cat. 4 LTE (150/50Mbps); Wi-Fi b/g/n; Bluetooth 4.1; GPS/GLONASS/BDS; microUSB
2,000mAh battery capacity
Main disadvantages
Entry-level chipset
No 1080p video recording
Rather low battery capacity
No support for Windows 10 Continuum
A punchy AMOLED screen does wonders for the overall impression - it's a Windows phone after all with plenty of black throughout the UI - and that's actually not where the good stuff ends. A solid 16GB of inbuilt storage is good enough to get you started and for everything else, there's a memory card slot. A fairly wide selfie camera is on the plus side as well.
Unfortunately, the product team didn't have much budget left after these had to resort to using entry-level hardware, which has resulted in a rather unbalanced end product. It's not that the raw processing power is not enough - Windows smartphones are known to be quite frugal. But the choice of chipset has limited other aspects of the phone experience - the absence of 1080p video recording is one of them.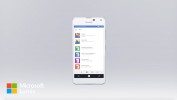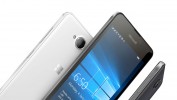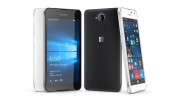 Microsoft Lumia 650 in official photos
Obviously, LTE support was a higher priority than high-res video for the intended markets and demographics. Anyway, the compact and sturdy Lumia 650 will certainly get a lot of attention from budget-conscious users.
We'll have a look at what you will be getting with the Lumia 650 on the following pages. This review is a little shorter than usual but hopefully sharp and to the point.
B
Had to use it for a week now (January 2022) while repairing display on my Pixel 5a, and you know what, it still work great, even with no support of apps like WhatsApp, and outdated Edge browser, and even had used a Bing navigator twice, despite the f...
1
Build it and they will come.
?
Brings back memories of the terror called Windows Mobile 6.5. Battery thirsty, unreliable and unfriendly little things. And wheres the progress, win mobile 7 isvstill yhe best, it gets worse with every generation and is now dipping below the "useless...