Android 8.0 with Huawei's EMUI 8.0
The Y7 Prime (2018) runs Android 8.0 with the same version of the in-house overlay named EMUI. For those familiar with the skin, it's very much the same between all Huaweis, and if you haven't - it's a feature-packed launcher that's pretty far removed from stock Android.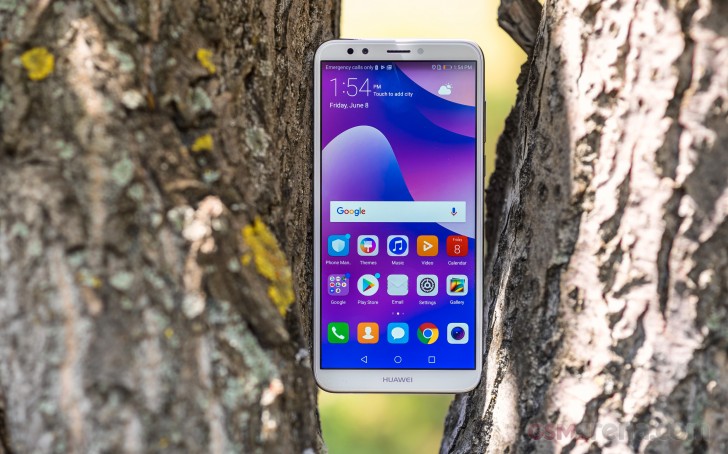 Huawei's magazine lock screen is present feeding you a different wallpaper every time, which you might be missing on a regular basis if you're using the fingerprint reader or face unlock. Both work really fast, and the latter requires you to have an eye open just in case. You can opt for a homescreen/app drawer interface, but the default has all apps on the homescreens.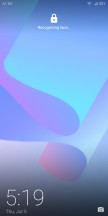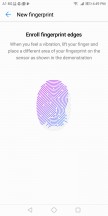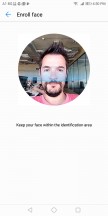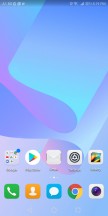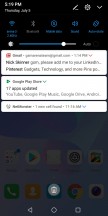 Lockscreen • Enrolling a fingerprint • Registering a face • Homescreen • Notifications and quick toggles
Huawei is still sticking with proprietary software for general purpose apps like the gallery and music player, but there's no Huawei Health pre-installed on the Y7 (you can get it off the Play store). Phone Manager is the centralized hub where you can keep an eye on storage, notifications and battery usage, among other things. There's even a Game suite app, that filters unimportant notifications when you're gaming.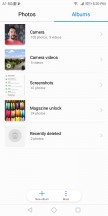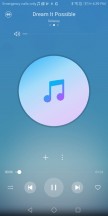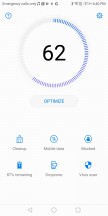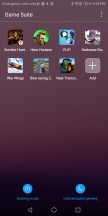 Gallery • Music player • Phone manager • Game suite
Synthetic benchmarks
The Huawei Y7 Prime (2018) is powered by the Snapdragon 430 chipset - a rather classic solution for the lower end of the midrange spectrum. You might see it as a step back from the Snapdragon 435 of last year (430 vs. 435 is 5 less after all), but the differences are subtle and not really in the performance department.
It's not terribly powerful with a maximum clock rate of 1.4GHz, but at least there are eight of those cores, and not four. The Prime version of the Y7 that we have here has 3GB of RAM, just like the Pro, and unlike the vanilla Y7 (2018)'s 2 gigs. Here's how those specs translate into benchmark performance, compared to some potential rivals.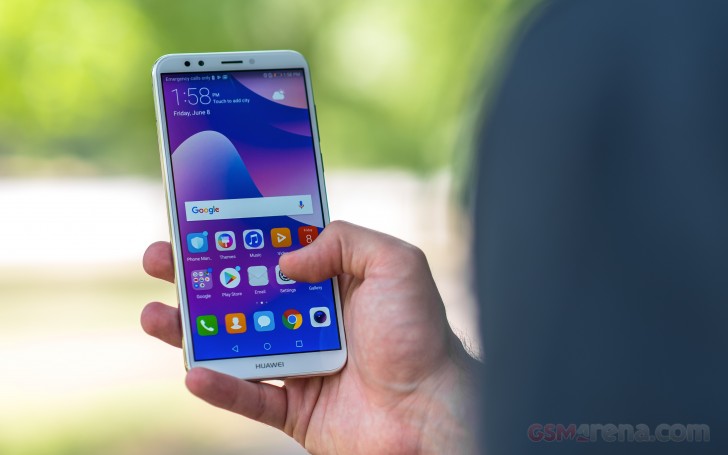 GeekBench 4.1 (multi-core)
Higher is better
Oppo Realme 1
5741
Xiaomi Redmi Note 5 AI Dual Camera
4918
Xiaomi Redmi S2 (Y2)
4313
Xiaomi Redmi 5
4018
Motorola Moto G6
3972
Huawei P Smart
3736
Nokia 5
2851
Nokia 6 (Global version)
2841
Huawei Y7 Prime (2018)
2717
Xiaomi Redmi Note 5A (Y1)
2610
Motorola Moto G6 Play
2328
LG Q6
2244
GeekBench 4.1 (single-core)
Higher is better
Oppo Realme 1
1511
Xiaomi Redmi Note 5 AI Dual Camera
1329
Huawei P Smart
939
Xiaomi Redmi S2 (Y2)
848
Xiaomi Redmi 5
766
Motorola Moto G6
754
Xiaomi Redmi Note 5A (Y1)
678
Huawei Y7 Prime (2018)
678
Nokia 5
672
Nokia 6 (Global version)
665
LG Q6
652
Motorola Moto G6 Play
639
AnTuTu 7
Higher is better
Oppo Realme 1
138524
Xiaomi Redmi Note 5 AI Dual Camera
115195
Huawei P Smart
87156
Xiaomi Redmi S2 (Y2)
77488
Motorola Moto G6
70845
Huawei Y7 Prime (2018)
58974
Motorola Moto G6 Play
58757
GFX 3.1 Manhattan (1080p offscreen)
Higher is better
Oppo Realme 1
12
Xiaomi Redmi Note 5 AI Dual Camera
10
Motorola Moto G6
9.3
Xiaomi Redmi S2 (Y2)
6.4
Xiaomi Redmi 5
6.1
Huawei P Smart
5.4
Xiaomi Redmi Note 5A (Y1)
4.9
Nokia 5
4.6
Motorola Moto G6 Play
4.6
Nokia 6 (Global version)
4.6
Huawei Y7 Prime (2018)
4.6
LG Q6
3.8
GFX 3.1 Manhattan (onscreen)
Higher is better
Xiaomi Redmi S2 (Y2)
14
Xiaomi Redmi 5
13
Oppo Realme 1
12
Xiaomi Redmi Note 5A (Y1)
11
Motorola Moto G6 Play
10
Nokia 5
10
Huawei Y7 Prime (2018)
9.9
Xiaomi Redmi Note 5 AI Dual Camera
9.7
Motorola Moto G6
8.8
Huawei P Smart
5
Nokia 6 (Global version)
4.5
LG Q6
3.6
Basemark X
Higher is better
Xiaomi Redmi Note 5 AI Dual Camera
14799
Oppo Realme 1
10880
Xiaomi Redmi S2 (Y2)
10453
Xiaomi Redmi 5
9953
Motorola Moto G6
9883
Huawei P Smart
8834
Xiaomi Redmi Note 5A (Y1)
8084
Motorola Moto G6 Play
7620
Huawei Y7 Prime (2018)
7582
Nokia 6 (Global version)
7516
Nokia 5
7316
LG Q6
6336
Basemark OS 2.0
Higher is better
Oppo Realme 1
1940
Xiaomi Redmi Note 5 AI Dual Camera
1925
Huawei P Smart
1486
Xiaomi Redmi 5
1222
Xiaomi Redmi S2 (Y2)
1186
Motorola Moto G6
1136
Nokia 5
982
Huawei Y7 Prime (2018)
963
Xiaomi Redmi Note 5A (Y1)
942
Motorola Moto G6 Play
922