An excellent OLED panel
The Huawei nova 10 Pro comes with a 6.78-inch OLED screen with a 120Hz refresh rate and 1 billion colors thanks to the 10-bit color depth. It has a pill-shaped notch and is protected by curved tempered glass.
The screen has a higher resolution than the 1080p bunch - it is now 2652 x 1200px or 429ppi density. You can choose between Smart resolution (dynamic adjustments), the native 1200p or the low 800p for battery-saving purposes.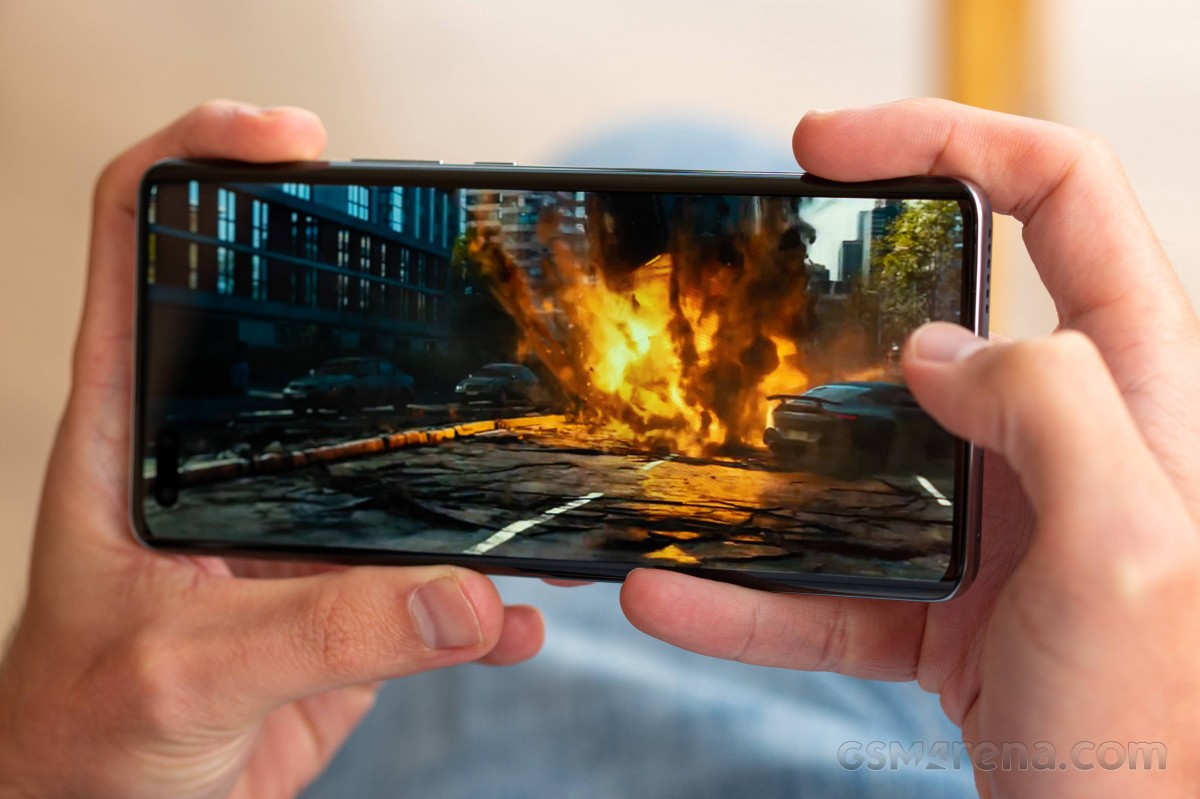 We measured 561nits of maximum brightness using the slider and 784nits with the sunlight boost. These numbers should be read as a solid performance from the screen, one that is not touted as a flagship grade.
We also captured 1.9nits minimum brightness at point white, an excellent result.
Display test
100% brightness
Black,cd/m2
White,cd/m2
Contrast ratio
Huawei nova 10 pro
0
561
∞
Huawei nova 10 pro (Max Auto)
0
784
∞
Huawei nova 9
0
433
∞
Huawei nova 9 (Max Auto)
0
608
∞
Motorola Edge 30 Pro
0
485
∞
Motorola Edge 30 Pro (Max Auto)
0
685
∞
Xiaomi 12T Pro
0
509
∞
Xiaomi 12T Pro (Max Auto)
0
913
∞
Asus Zenfone 9
0
449
∞
Asus Zenfone 9 (Max Auto)
0
831
∞
Samsung Galaxy S22+
0
468
∞
Samsung Galaxy S22+ (Extra brightness)
0
782
∞
Samsung Galaxy S22+ (Max Auto)
0
1214
∞
Samsung Galaxy S22
0
465
∞
Samsung Galaxy S22 (Extra brightness)
0
757
∞
Samsung Galaxy S22 (Max Auto)
0
982
∞
Huawei P50 Pro
0
609
∞
Huawei P50 Pro (Max Auto)
0
754
∞
Color accuracy
The display supports DCI-P3 color space and sRGB. You select between Normal and Vivid color presentation, while the phone automatically switches between the color spaces depending on the content. Furthermore, you can adjust the color temperature.
Normal is the default setting, and here the phone scored an outstanding accuracy to sRGB with an average deltaE of 1.9.
Vivid always tries to widen the color gamut for more vivid colors, and the default accuracy is okay but has a noticeable blue tinge. It is fixable, though, through the color temperature slider - just opt for something warmer, and you will get great DCI-P3 accuracy.
Refresh rate
The Huawei nova 10 Pro offers three refresh rate options - Standard (60Hz), High (120Hz), and Dynamic (switching between 60Hz and 120Hz).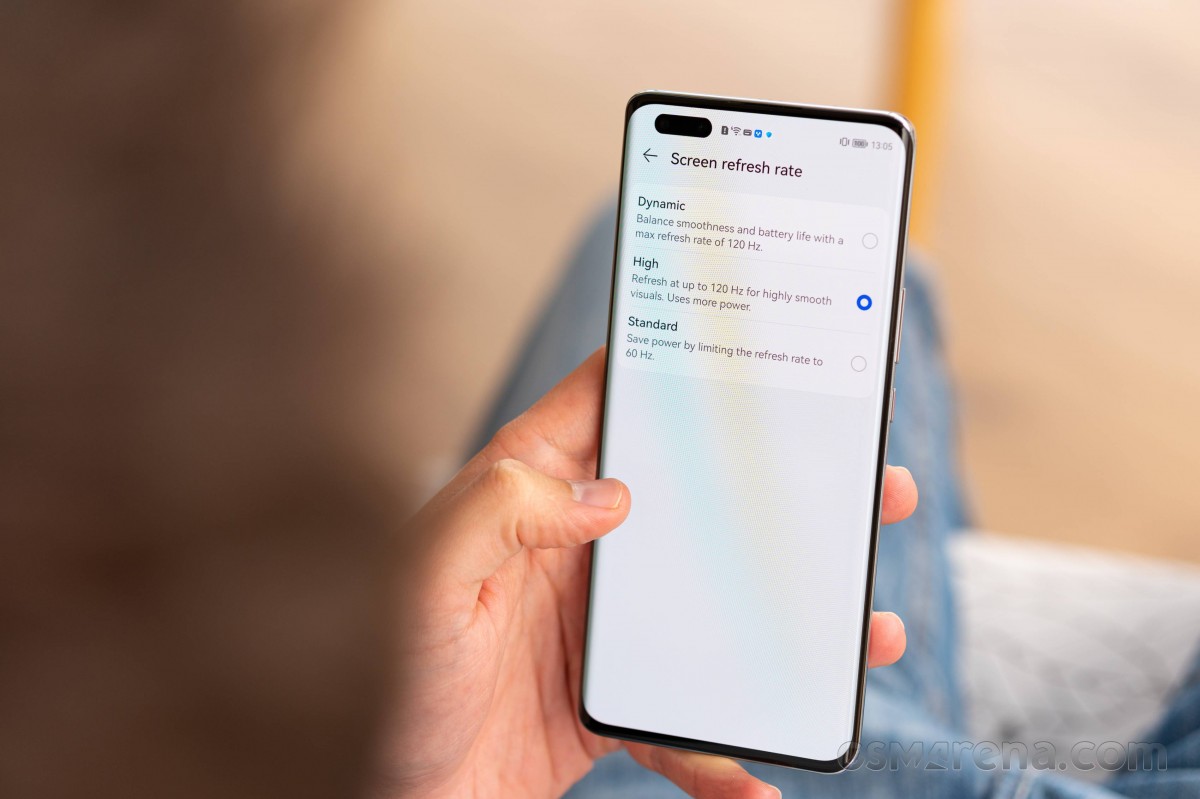 By what we were able to gather, both the High and the Dynamic modes work similarly - they use 120Hz when scrolling and working with apps (including compatible games) and 60Hz for static picture and video playback/streaming.
According to the hardware scanning apps, the screen supports two fixed steps - 60Hz and 120Hz, which means our readings are in line with the screen's capabilities.
HDR and streaming
The Huawei nova 10 Pro supports HDR10 and is successfully recognized as such by all hardware scanning apps. It also comes with Widevine L1 DRM support, which should allow high-res HDR streaming.
Unfortunately, Netflix hasn't whitelisted the phone, and the app serves SD content only. On the other hand, Prime Videos offers 1080p streaming, but HDR is still not available. The same goes for the web version of YouTube.
Battery life
The Huawei nova 10 Pro is powered by a 4500mAh battery, which supports up to 100W fast charging. The phone is based on the Qualcomm Snapdragon 778G 4G chipset, a piece of hardware that has proven to be quite energy-efficient when it matters.
The Huawei nova 10 Pro posted great times on our on-screen tests - it can last 14 hours for web browsing and north of 15 hours on video playback. The talk time is more than a day, which is plenty enough.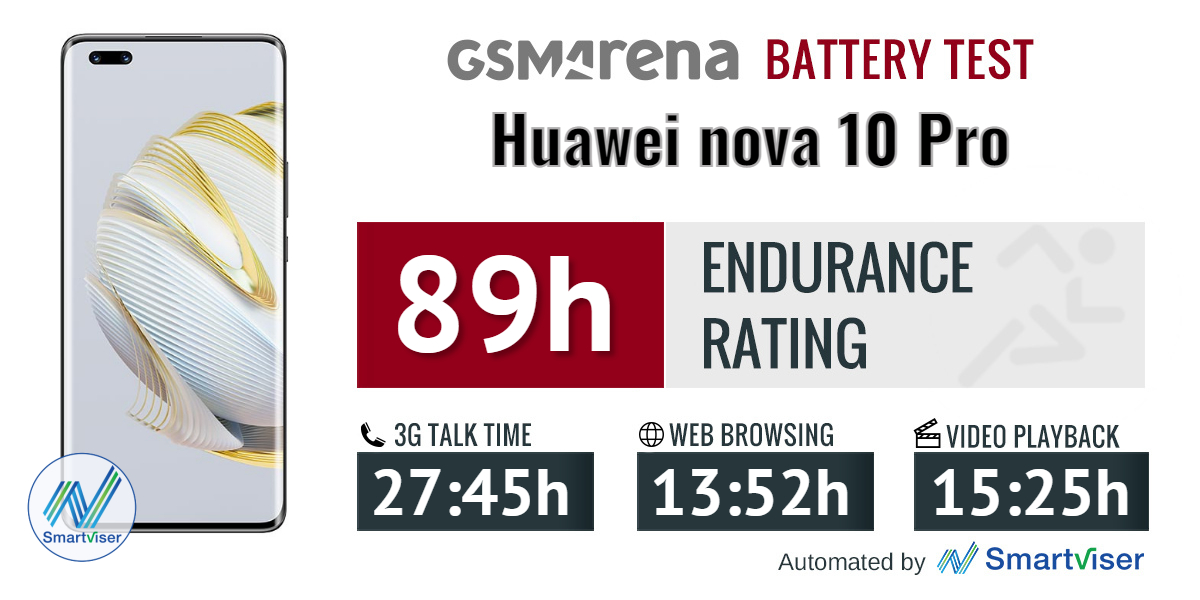 Our battery tests were automated thanks to SmartViser, using its viSerDevice app. The endurance rating denotes how long the battery charge will last you if you use the device for an hour of telephony, web browsing, and video playback daily. More details can be found here.
The total endurance rating of 89h is affected by the mediocre standby performance - about 12% every 24 hours.
Video test carried out in 60Hz refresh rate mode. Web browsing test done at the display's highest refresh rate whenever possible. Refer to the respective reviews for specifics. To adjust the endurance rating formula to match your own usage patterns, check out our all-time battery test results chart where you can also find all phones we've tested.
Charging speed
The Huawei nova 10 Pro supports 100W Huawei SuperCharge and comes with the 100W and 6A-rated cable inside the box.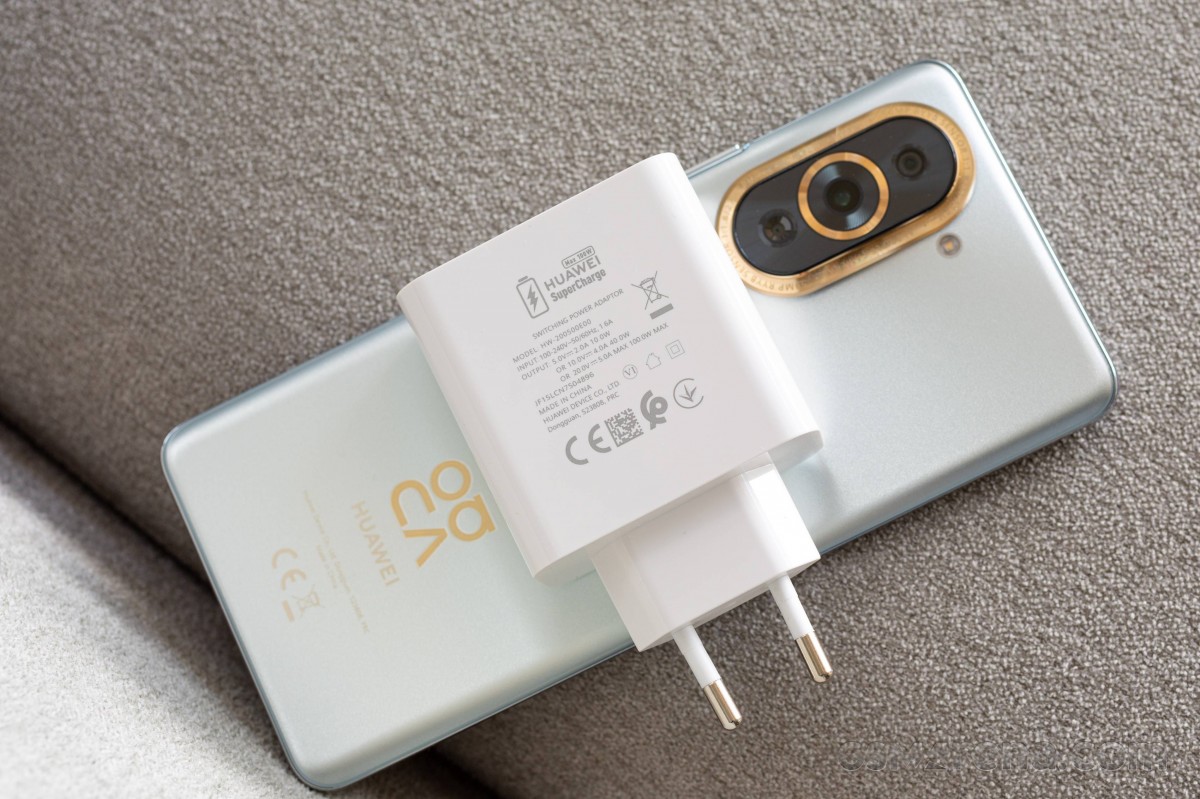 The maker advertises that this power brick can give you a 20%-80% charge in just 10 minutes. And we can confirm that the number is in the ballpark, indeed.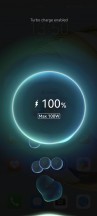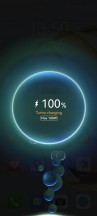 Super Charging • Turbo Charging
Like some 120W-charging Xiaomi phones, the Huawei nova 10 Pro uses the maximum 100W charge for a longer period only with the Turbo mode active. You won't find a toggle for the Turbo charging mode anywhere in Settings. The only way to enable that is to tap and hold on the charging bubble - something that's far from obvious.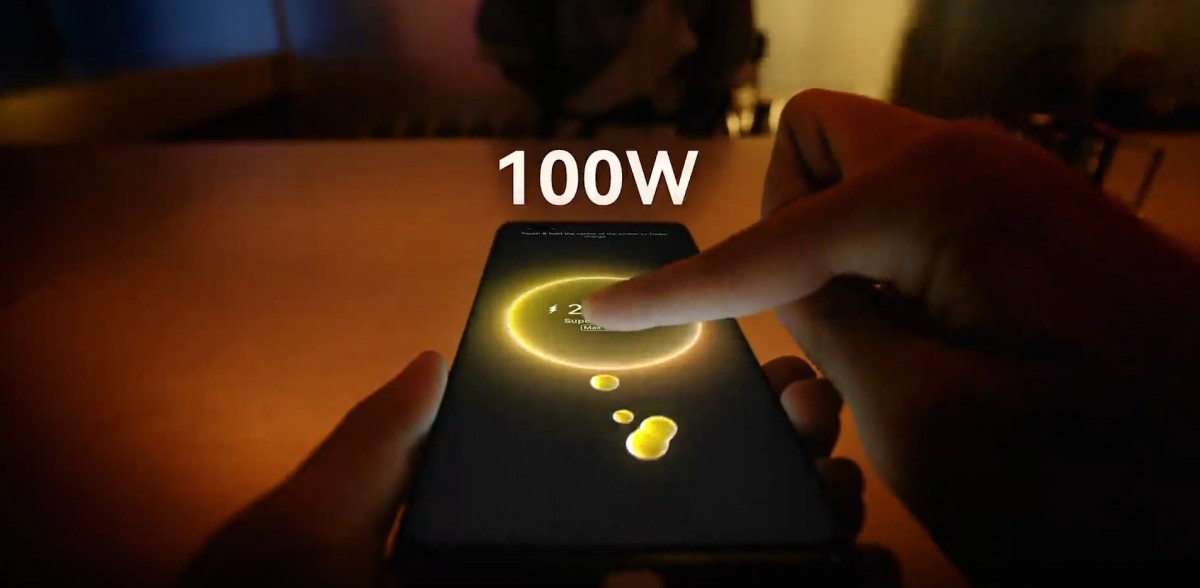 First, let's see how fast the phone recharges via the regular SuperCharge. Starting from a dead battery, fifteen minutes on the charger will get you to 58% - that is plenty fast. Another 15mins, and you will be looking at a 99% charge.
We got a full charge in 31mins.
With the Turbo boost, the nova 10 Pro reaches 50% charge in 10 mins and 68% in 15 mins. 99% charge is achieved in 25mins, while the 100% came a minute later.
30min charging test (from 0%)
Higher is better
Huawei nova 10 Pro (100W Boost)
100%
Xiaomi 12T Pro
100%
Realme GT Neo3 150W
100%
Huawei nova 10 Pro
99%
Motorola Edge 30 Ultra
95%
Poco F4
92%
Motorola Edge 30 Pro
85%
Samsung Galaxy S22+ (45W)
64%
Samsung Galaxy S22
63%
Huawei nova 9
61%
Asus Zenfone 9
57%
Time to full charge (from 0%)
Lower is better
Realme GT Neo3 150W
0:16h
Xiaomi 12T Pro
0:23h
Huawei nova 10 Pro (100W Boost)
0:26h
Huawei nova 10 Pro
0:31h
Motorola Edge 30 Ultra
0:33h
Poco F4
0:38h
Motorola Edge 30 Pro
0:53h
Huawei nova 9
0:54h
Samsung Galaxy S22+ (45W)
1:01h
Samsung Galaxy S22
1:03h
Asus Zenfone 9
1:15h
The phone supports reverse wired charging if you use the right USB-C cable.
Speakers
The Huawei nova 10 Pro offers two speakers for a stereo setup, and we found the balance to be adequate even if the bottom speaker is louder and punchier. The top speaker also doubles as an earpiece, and that's why in addition to the top grille, it has another front-facing outlet. We guess that's why we get a good overall balance.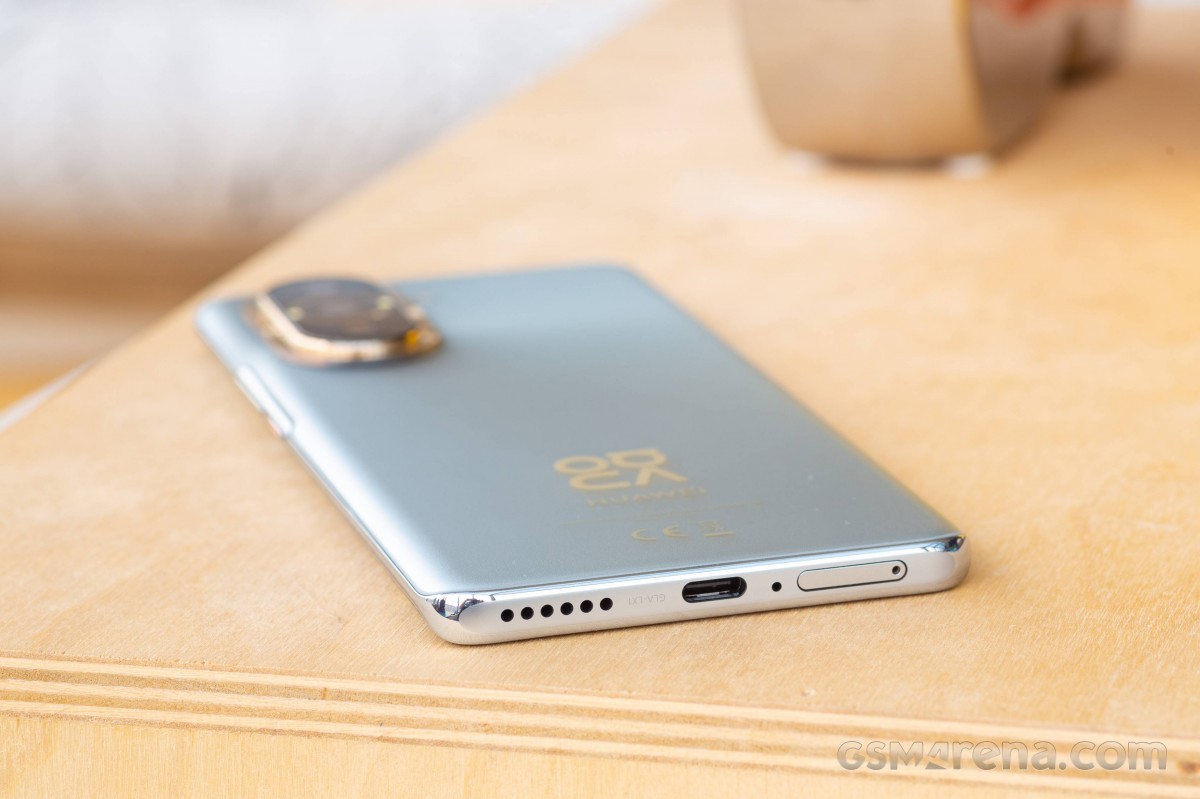 The setup scored a Good mark for loudness on our test, and the speakers do sound loud enough in real life.
The audio quality is also good - the high tones are excellent, and there is some bass, but the vocals are somewhat muted.
Use the Playback controls to listen to the phone sample recordings (best use headphones). We measure the average loudness of the speakers in LUFS. A lower absolute value means a louder sound. A look at the frequency response chart will tell you how far off the ideal "0db" flat line is the reproduction of the bass, treble, and mid frequencies. You can add more phones to compare how they differ. The scores and ratings are not comparable with our older loudspeaker test. Learn more about how we test here.