The competition
The Huawei nova 10 Pro is a unique smartphone that can easily spark your interest. The combination of a high-res OLED, snappy hardware, eye-catchy design, and an interesting choice of cameras, plus the 100W charging - well, it surely made us curious, if not intrigued.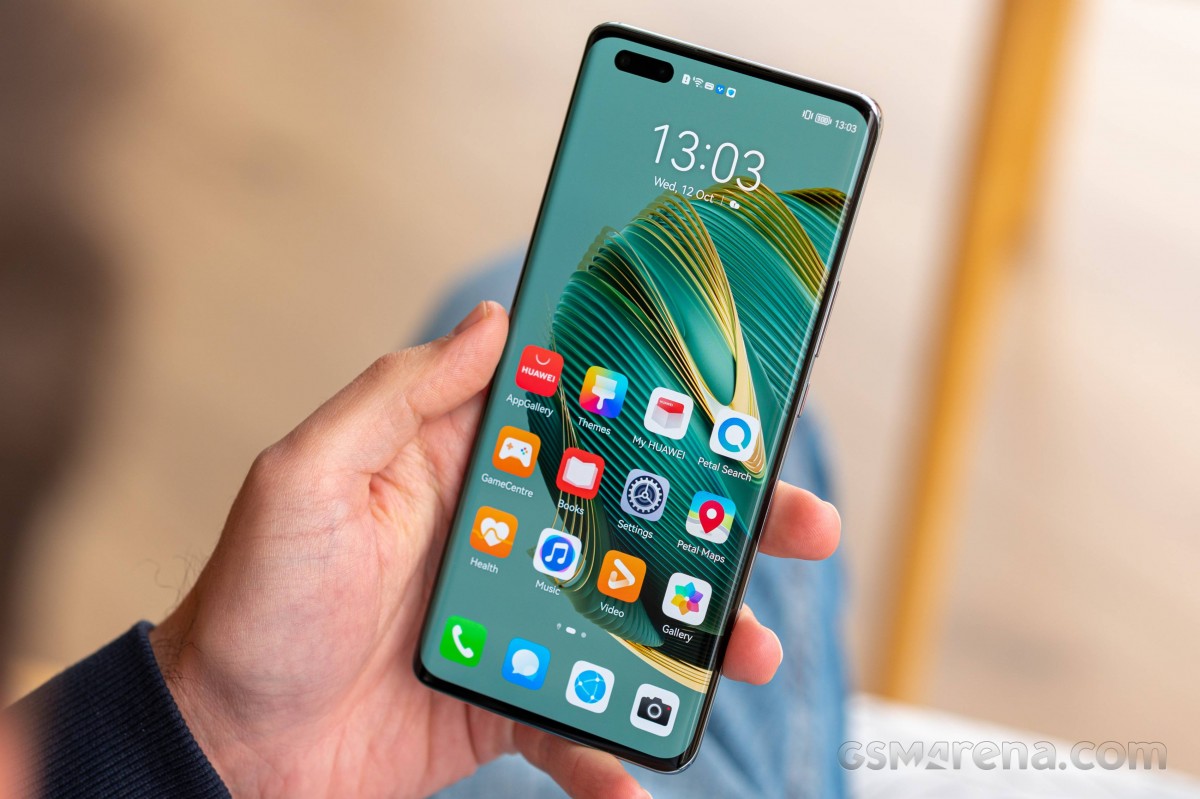 Huawei has always made good phones with a premium look, with great attention to camera modules and quality, and we have always liked EMUI, too. And, indeed, the nova 10 Pro excels in almost everything it is advertised for - design, screen, charging, speed and photo quality.
The Huawei phones still have no access to Google's services, and we doubt this will change anytime soon. And while we found it quite possible to live with Petal instead of Google, it won't be valid for everybody as there are simply apps that rely on Google services and won't run without them. Like Pokemon Go, for example.
And with that being said, let's explore possible alternatives.
The Huawei nova 10 Pro is now available across Europe for about €740, which is close to the flagship-tier phones, and we can't see it playing in favor of the nova 10 Pro, not at launch time at least.
Take the Xiaomi 12T Pro, for example. It is about €30-€50 more expensive than the nova, and while it fails to impress with amazing selfies or a particularly sleek design, its flagship-grade Dolby Vision screen and the latest Snapdragon 8+ Gen 1 chipset with 5G are certainly a head-turning combo. A case can be made for the 200MP camera with OIS and the even faster 120W charging speed. Overall, if class-leading selfies aren't a must, the 12T Pro is the better phone of two.
The Motorola Edge 30 Pro is another phone within the nova 10 Pro price bracket. It offers a more fluid 144Hz OLED, there is a faster Snapdragon 8 Gen 1 5G chipset, and two 50MP cameras on the back to serve as an OIS primary and an ultrawide/macro one. The Edge 30 Pro, just like the nova 10 Pro, has a 60MP selfie imager, which makes the Edge 30 Pro a direct threat to the nova. And while the all-around photo quality may not be exactly Huawei-grade, it's still quite good. Overall, we see few people (if any) getting the nova 10 Pro over this Moto.
The Zenfone 9 costs about €800, and it surpasses the nova 10 Pro in almost every aspect - display capabilities, speed and 5G, and its main camera impresses with gimbal stabilization. Its front camera is quite good as it supports autofocus and has a high-end 12MP sensor. Oh, and the Zenfobe 9 is IP58-rated for dust and water resistance. The Zenfone 9 is a lightweight and compact phone, which could also tip the scales in its favor.
Or, if you need a dedicated zoom camera, the €700 Samsung Galaxy S22 will do a great job. It is one of the best phones on the market and has excellent camera quality across the board, selfie included. It is also a pretty compact device and offers complete ingress protection. And it's a bit cheaper, obviously.
Finally, you've probably noticed that we did not mention the 8MP portrait selfie camera when comparing the nova 10 to competitors. That's because it's quite a rare feature, and, most importantly, we found it pretty useless for its unnecessary long zoom. And that's why we strongly recommend considering the Huawei nova 10 instead - it is pretty much the same phone but without the 8MP portrait selfie camera and a more traditional 1080p resolution for the screen. The charging is also a bit slower at 66W, but we can surely live with that. The nova 10 costs about €550, which makes it a much more competitive offer, especially with the wonderful photo quality.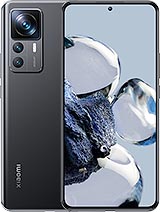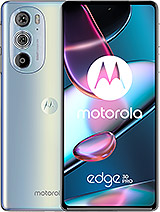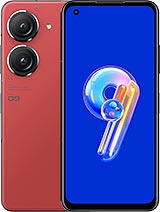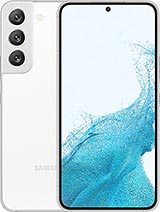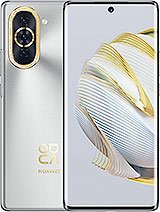 Xiaomi 12T Pro • Motorola Edge 30 Pro • Asus Zenfone 9 • Samsung Galaxy S22 5G • Huawei nova 10
Our verdict
The Huawei nova 10 Pro turned out to be an excellent all-round smartphone worthy of the upper mid-range segment. It has a 120Hz OLED with a high resolution, one of our favorite top mid-range chipsets - the Snapdragon 778G, and its photo quality is outstanding across the board, on both ends.
The nova 10 Pro also packs niceties like stereo speakers, speedy 100W charging, and some cool shooting modes. The EMUI is a feature-rich launcher, too.
Overall, the nova 10 Pro is great for gaming, working, and photography. And it has a unique design, which also earned it a few extra points.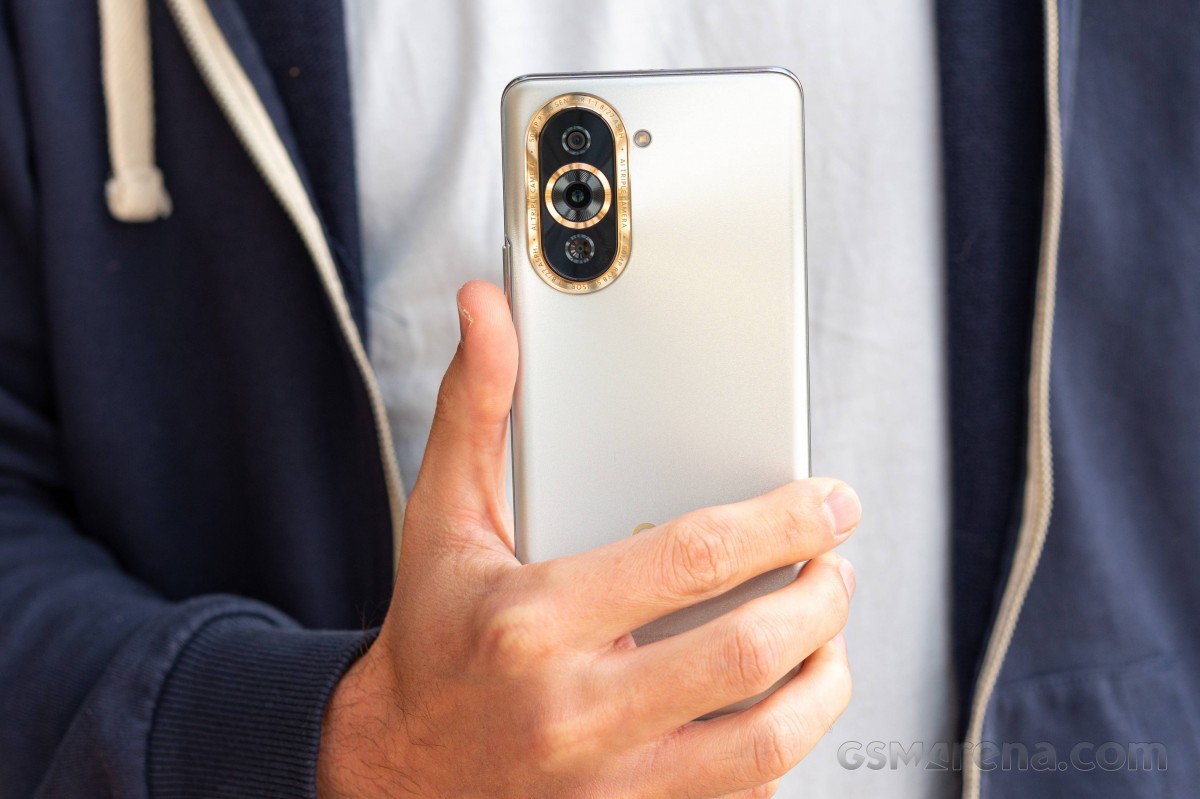 The BUT is coming, though, and it's a big one. The phone is running an already old Android 11, and there are no Google apps and services, and some apps and games just can't do without Google Mobile Services (GMS). The video quality is not up to par, too, something we must hold to a higher standard when it comes to a phone marketed for its camera prowess.
The Huawei nova 10 Pro is an expensive smartphone, yet it has no ingress protection. And it has no 5G support because of the US ban, which is still in force.
At the end of this review, we can't but like the nova 10 Pro, though we think its pricing would make it a tough sell. The regular nova 10, on the other hand, is pretty much the same phone but cheaper and without the portrait selfie camera. The regular nova 10 is the better deal of the two, at least until the nova 10 pro's price drops substantially. Or you can always consider any of the alternatives we mentioned above.
Pros
Bright OLED, 120Hz, accurate colors, HDR10.
Attractive and fresh design, albeit a bit flashy.
Great web browsing and video playback battery life.
Incredibly fast charging.
Loud stereo speakers.
Great performance and good stability in games.
Excellent photo quality from the rear cameras, day and night.
Outstanding selfie photos, good selfie videos.
Cons
Getting some popular apps and games can be a hassle and some will refuse to work at all due to the absence of Google Mobile Services.
No IP rating.
No 5G connectivity.
Unimpressive video recording from the rear cameras.
The portrait selfie cam magnification makes handheld shots really hard.