Design and materials
The ROG Phone 6D and 6D Ultimate reuse the exact same molds and parts from the ROG Phone 6 and ROG Phone 6 Pro. That makes all of these phones essentially identical "slabs" with Gorilla Glass Victus fronts, Gorilla Glass 3 backs and an aluminum frame sandwiched in between.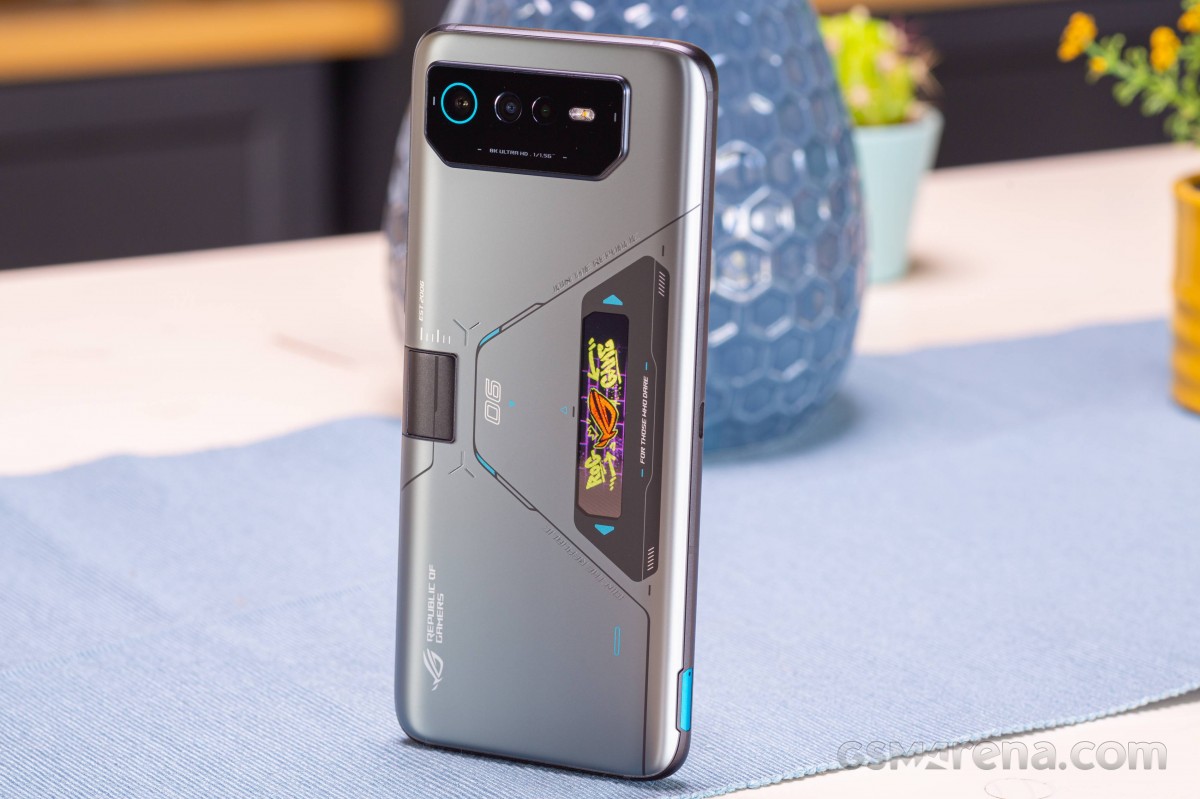 Suppose you want a more in-depth overview of the design and some historical and current information on accessory compatibility, which is also shared between all ROG Phone 6 and 6D models. In that case, we urge you to check out this section of the ROG Phone 6 Pro review.
For the purposes of this review, we will be looking into the ROG Phone 6D and mostly the 6D Ultimate and the design differences they bring to the table. In terms of color, both of these phones come in Space Grey as a singular option. It looks good and sophisticated in person and has sort of a steel finish to it, which we find appealing.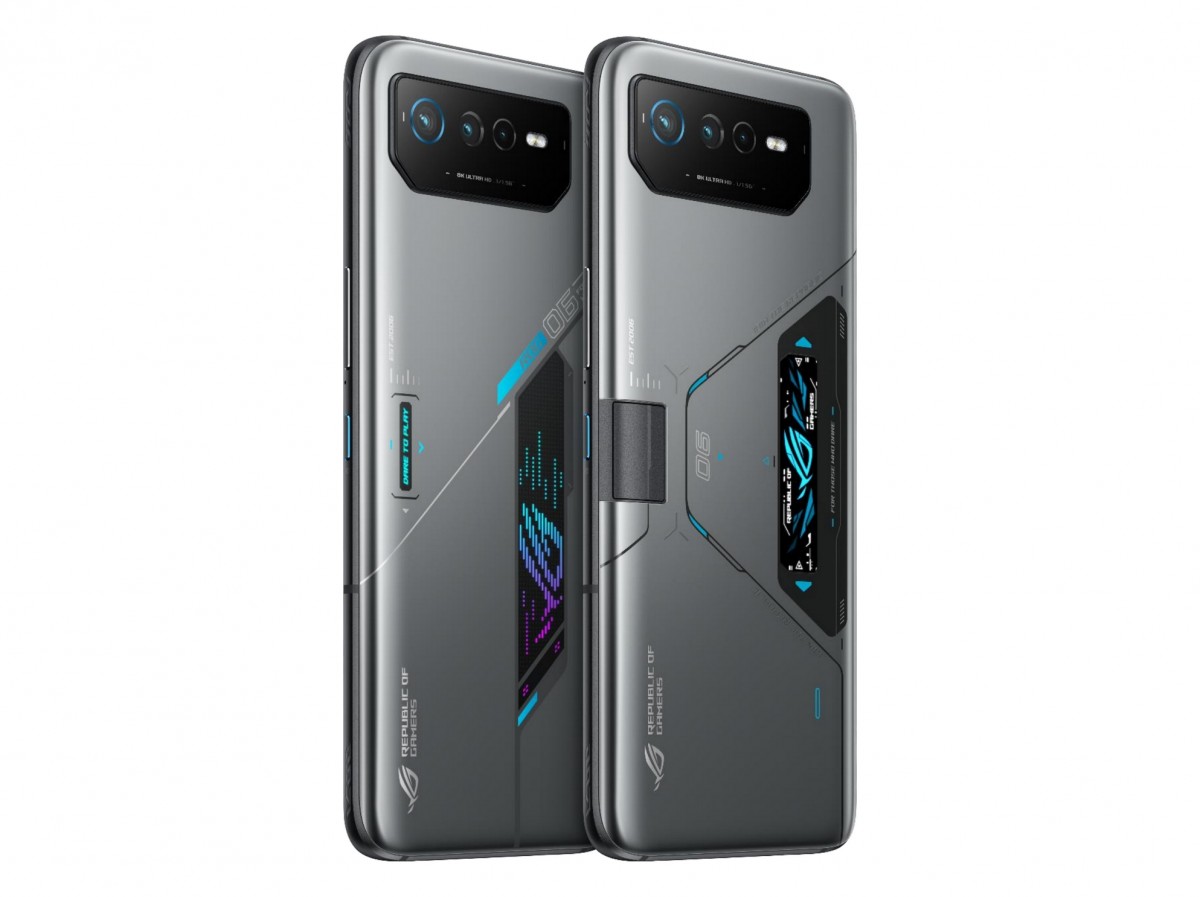 Looking at the vanilla ROG Phone 6D and the vanilla ROG Phone 6, it is nearly impossible to distinguish the two sans for color options. The older ROG Phone 6 comes in either Phantom Black or Storm White. Aside from that, even their back designs with ASUS` fancy geometrical shapes are practically identical. Both phones also get an RGB ROG logo and a smaller "DARE TO PLAY" RGB text on the opposite side.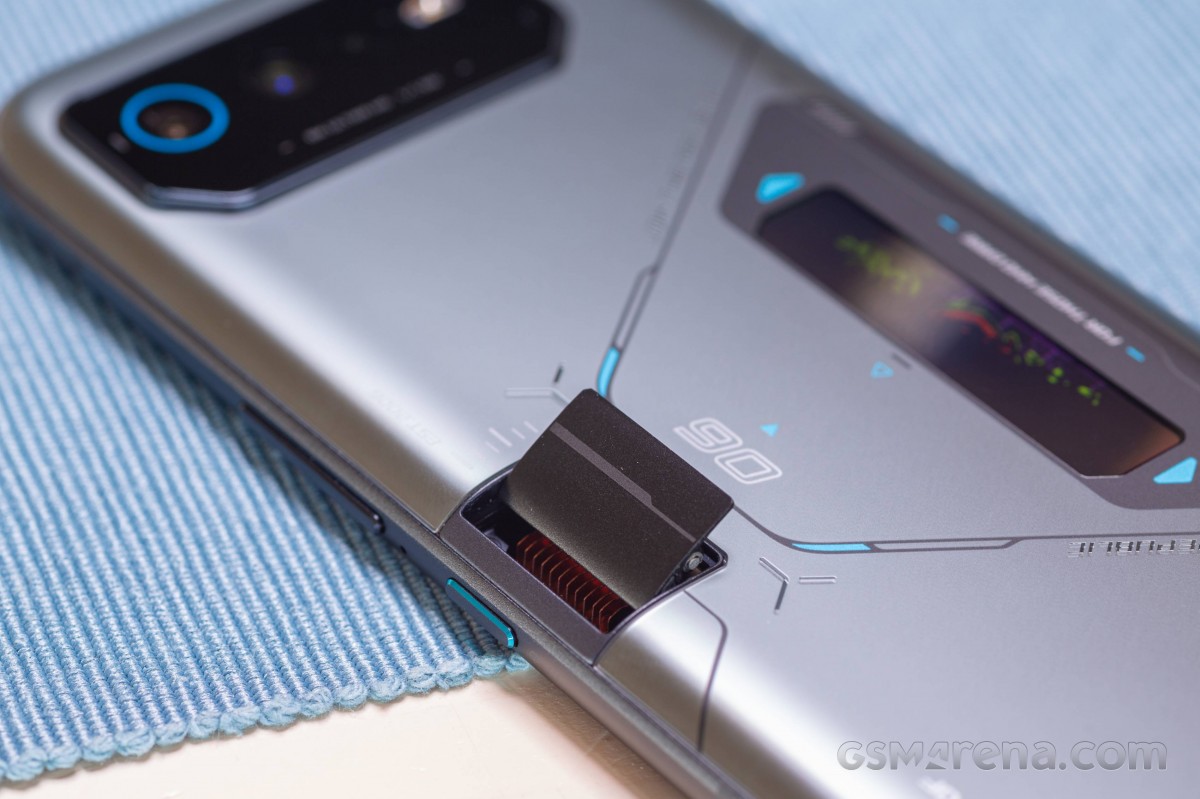 That "DARE TO PLAY" text was, apparently, always destined to be a "placeholder" of sorts on the ROG Phone 6 and 6 Pro. What we mean by that is that ASUS engineers clearly meant that area to be used for something other than an RGB light from the get-go, as evidenced by the ROG Phone 6D Ultimate.
This is the area in which the all-new AeroActive Portal resides in place of the "DARE TO PLAY" text. Just to clear up any confusion, the AeroActive Portal is just found in the ROG Phone 6D Ultimate. It is absent from the ROG Phone 6, 6 Pro and 6D.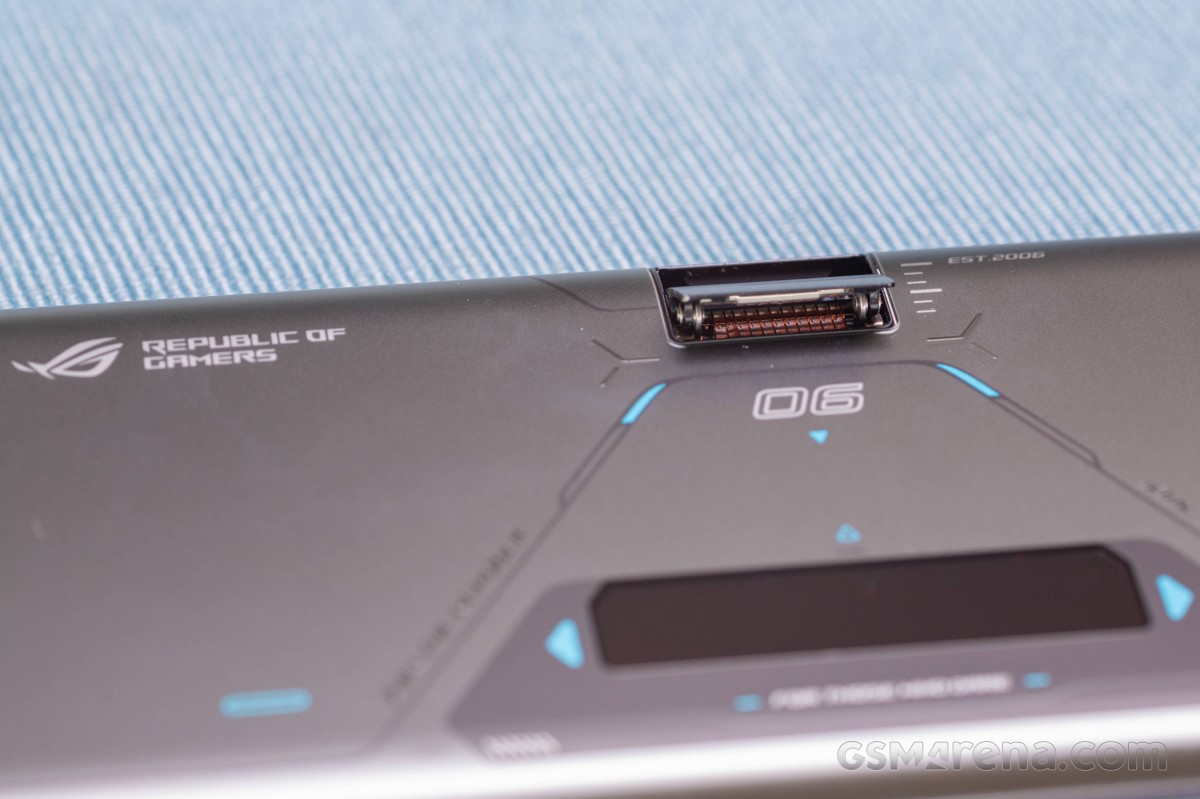 The AeroActive Portal is a directly exposed part or pathway to the internal cooling components of the ROG Phone 6D Ultimate to the outside, akin to some of the designs of previous generations of ROG Phone. Asus engineers put very thin heat dissipation fins on an ultra-thin vapor chamber (0.4mm) and then put the entire thing on a motorized hinge. It raises the assembly and automatically opens up an airway when the AeroActive Cooler 6 is installed on the ROG Phone 6D Ultimate.
It is difficult to properly test just how much of a difference to cooling the addition of the AeroActive Portal makes, but we will be conducting some thermal-throttling tests of our own, which you can check out later in the review. ASUS advertises some impressive numbers on its end, including up to nine times improvement in cooling efficiency and a 10-degree reduction in temperature by just using the AeroActive Portal and pushing up to one liter of air through it per second with the AeroActive Cooler 6, without involving its Peltier element.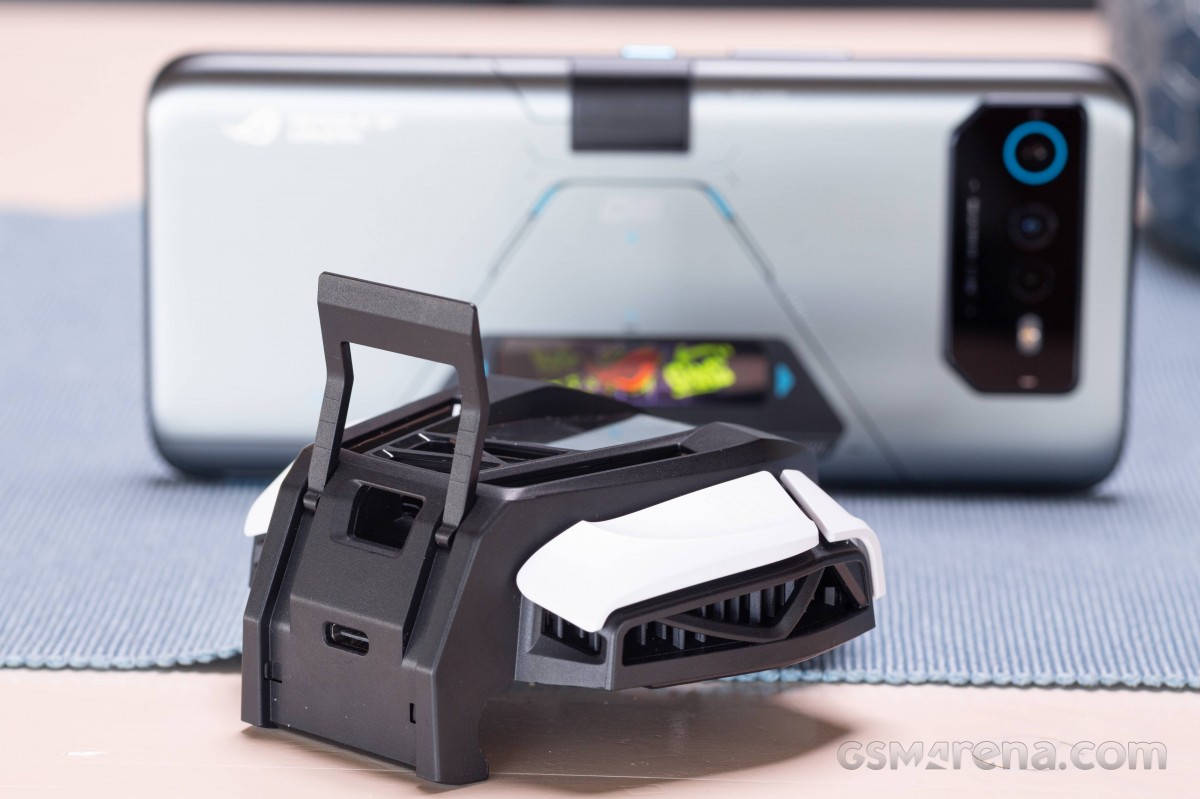 Those are some truly impressive numbers. ASUS is very confident on the topic of durability, which is important since this is a fairly-complicated crank-slider mechanism with over 50 individual parts. The Taiwanese giant rates the AeroActive Portal for at least 40,000 open and close cycles. Its hinge is made with liquid metal die-casting, and the stepping motor has a three-stage planetary gear to generate very high torque. This ensures proper opening and closing under normal operation and in the case of a drop - an event for which there is an anti-drop mechanism. The surface of the AeroActive Portal is also made of stainless steel for even better durability.
It really sounds like engineering has done their homework well. In practice, you never actually notice the AeroActive Portal open and close to do its thing. It is entirely automated and obscured by the AeroActive Cooler the entire time it is open. You don't hear the process, either. It's a great example of tech done so well that it simply disappears into the rest of the product and does its job without being noticed.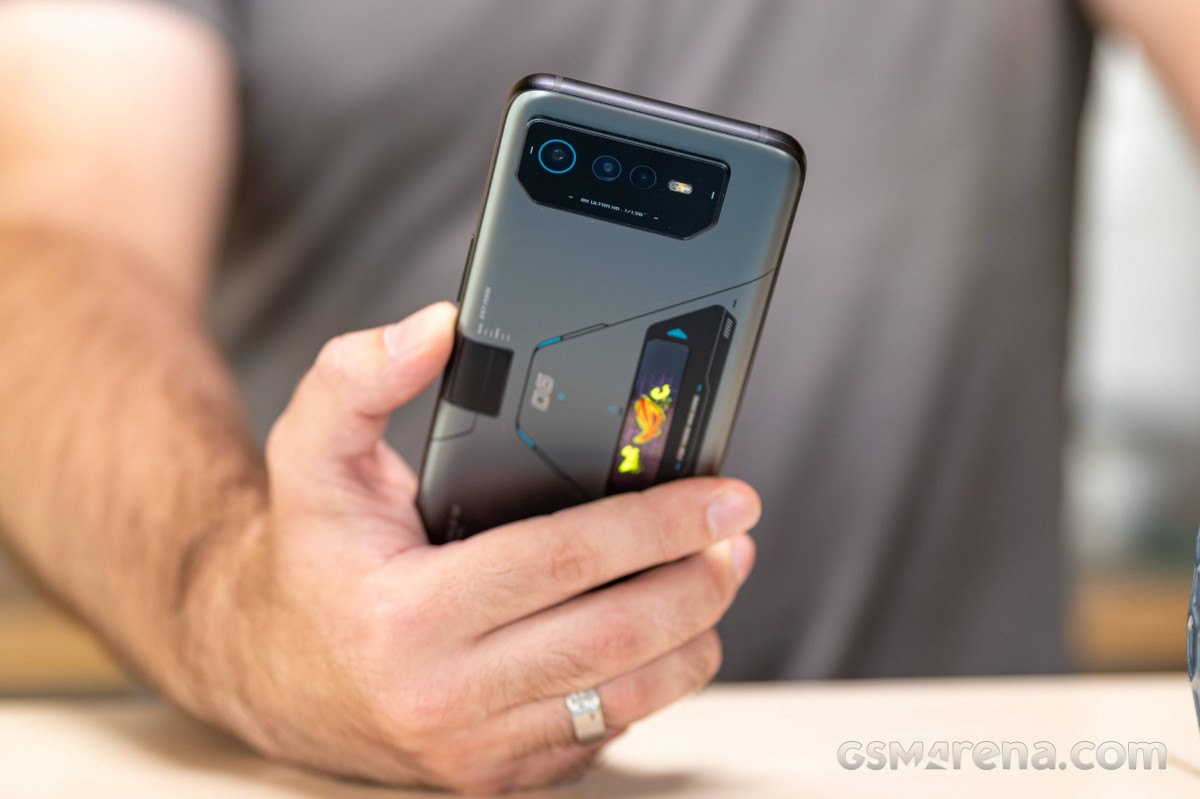 If you are like us and want to see the smooth opening and closing action for yourself, thankfully, Asus includes a cleaning mode buried deep in Armoury Crate that lets you engage the AeroActive Portal without the cooler.
Bundled AeroActive Cooler 6
Speaking of the AeroActive Cooler 6, it is important to note that the ROG Phone 6D and 6D Ultimate still use the exact same AeroActive Cooler 6 as the ROG Phone 6 and 6 Pro. That means that ROG Phone 6D buyers should easily figure out what to buy. As for the ROG Phone 6D Ultimate - the cooler is bundled in the fancy retail box, so every unit gets one.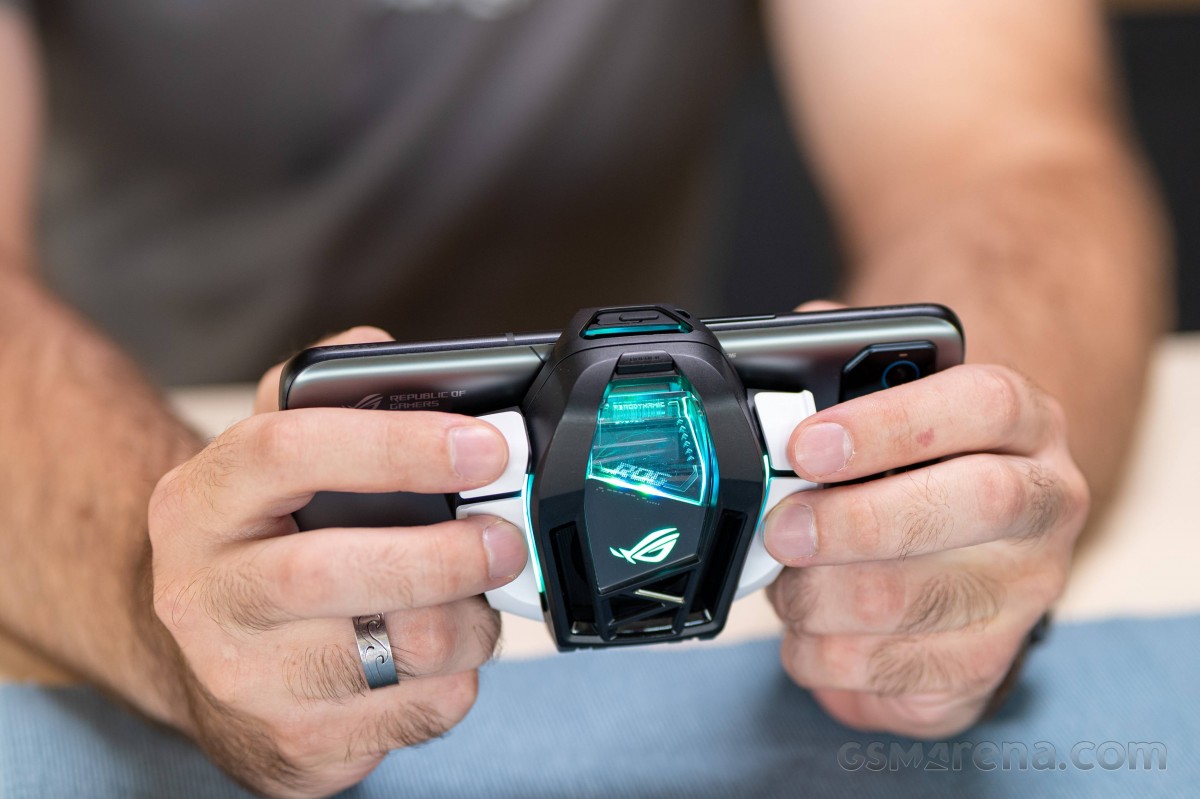 It's impressive that Asus incorporated a whole new AeroActive Portal cooling element into the mix while retaining the same AeroActive Cooler design. Our best guess is that the entire ROG Phone 6/6D lineup was always designed together from the get-go and the AeroActive Portal was always a consideration in that design process. Then, for one reason or another, market announcements for the devices were spaced out. But, we digress.
There is a lot more to be said about the AeroActive Cooler 6 beyond its compatibility with the AeroActive Portal. It is the most advanced cooler on a ROG Phone to date. Be it for its four additional input buttons or the inclusion of an active Peltier cooling element into the mix.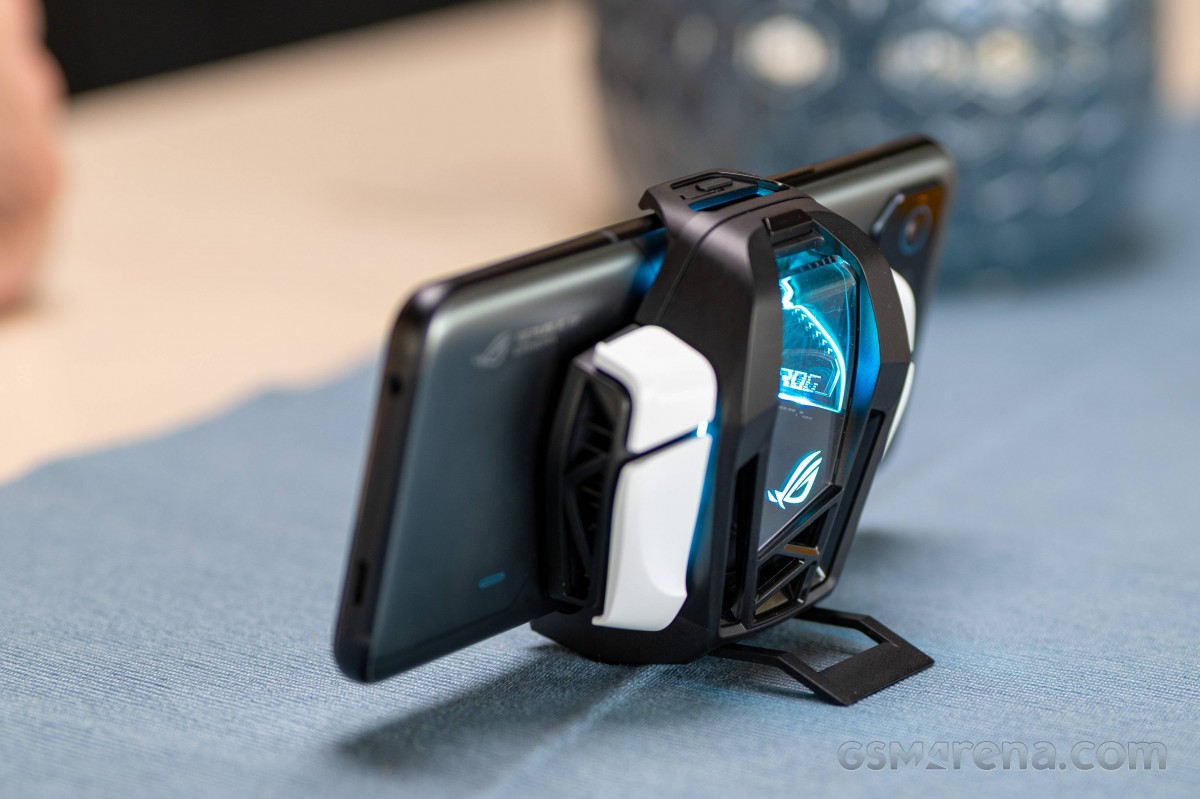 Since we already went through all of that in great detail in our ROG Phone 6 Pro review, we encourage anyone interested in learning more to check out that section of the review.