Alternatives
The iPhone 14 starts at $800 in the US, but if you are outside of the US, there is a price hike compared to the MSRP of the iPhone 13. One in Europe will set you back at least EUR 1,000, barring any carrier or similar deals. That's a pretty penny to pay for the vanilla iPhone. Apple has decided to still offer the iPhone 13 and 13 mini. If you've already gone through the review, then you have probably made up your mind on whether the new iPhone 14 offers enough of an upgrade for you to shell out the extra money. A vanilla iPhone 13 starts at $699, which is a decent bit of savings.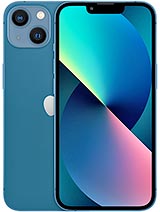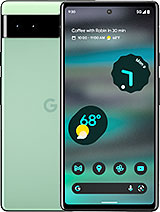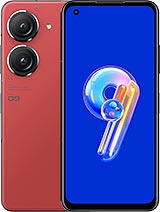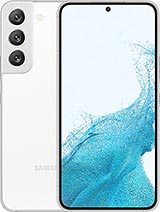 Apple iPhone 13 • Google Pixel 6a • Asus Zenfone 9 • Samsung Galaxy S22 5G
Part of the charm of the iPhone 14 is definitely its size. Now that there is no current "mini," it is the smallest iPhone in this generation. And indeed, even its size is hard to come by in the Android realm, where display diagonals have only been growing steadily. Still, there are some viable options to consider. If the camera is your first priority or you are into a clean as possible OS experience, then the Google Pixel 6a might be just up your alley. Assuming, of course, that this alley is in a market where Google officially sells its phones.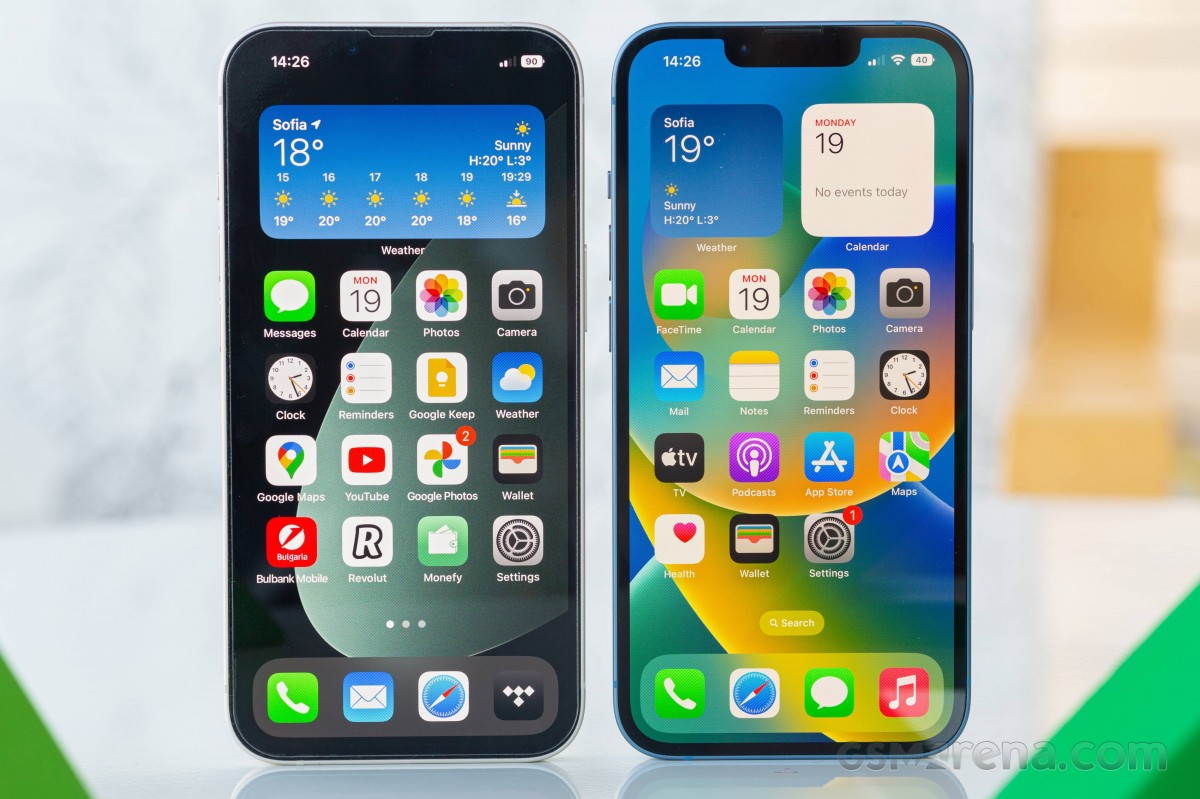 Left: iPhone 13 • Right: iPhone 14
The same is mostly true of the Asus Zenfone 9. It is compact and still packs a full set of flagship features and hardware, including Qualcomm's latest and greatest Snapdragon 8+ Gen 1 chipset and a decently large 4,300 mAh battery. Among other things.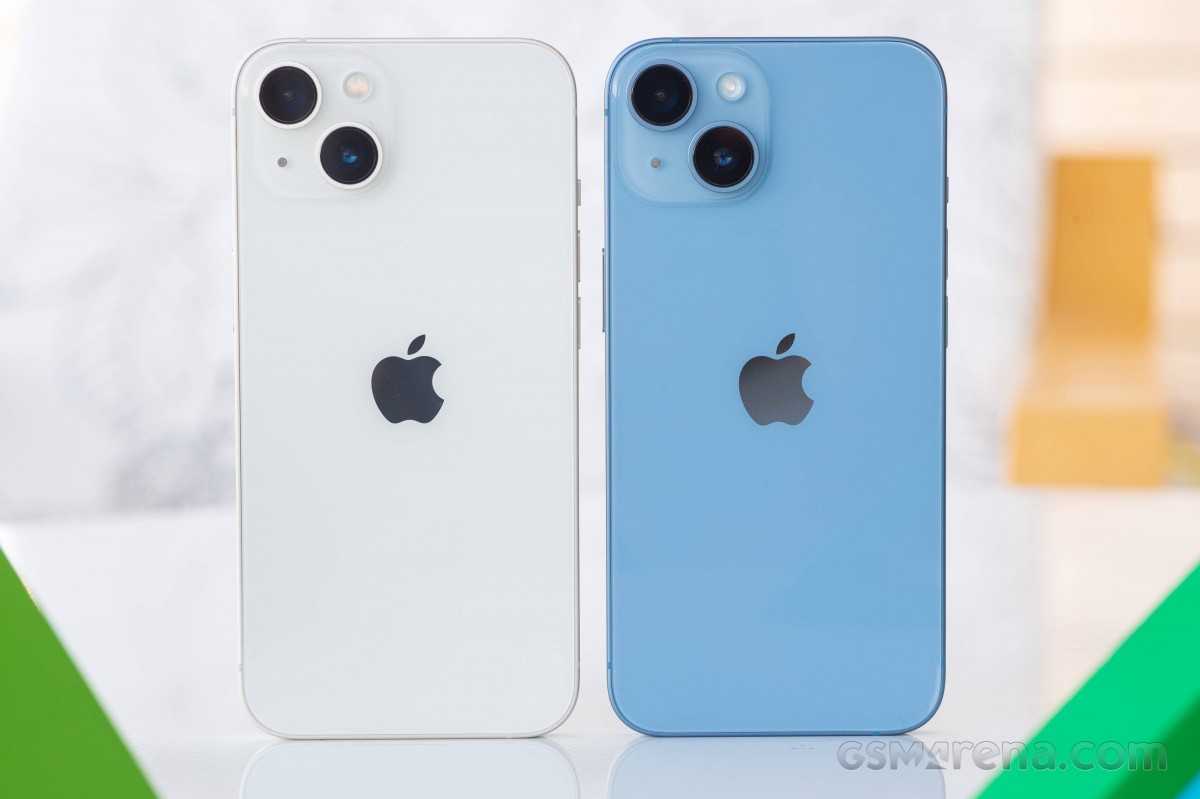 Left: iPhone 13 • Right: iPhone 14
Sort of on the other end of the spectrum, we find the Samsung Galaxy S22 5G. It runs the company's highly-regarded One UI UX with all of the added high-level features it includes. Plus, you still get the latest generation of Samsung hardware, including excellent cameras.
Our verdict
The iPhone 14 is very much a familiar affair. It is an incremental upgrade over last year's model. If you didn't have time to go through the entire review, allow us to list all of the upgrades really quicky.
The iPhone 14 has a major internal redesign that makes it more easily repairable, particularly a back panel or a display swap is now much less of a pain. The iPhone 14 has only a slightly larger battery pack but notably better battery life and even faster charging. The chipset is last year's A15 Bionic, but with five GPU cores, 6GB of RAM (50% more), Bluetooth 5.3, a more energy-efficient Qualcomm 5G modem, new satellite connectivity for SOS messages and new Crash Detection. The camera department has a new larger 12MP main camera with a 1/1.65" sensor, 1.9-micron pixels, a new 12MP ultrawide and a new 12MP, f/1.9 selfie camera now with autofocus onboard. There is also the new Action Mode video stabilization, 4K Cinematic mode at 30 fps and a new Photonic Engine for better low-light photos.
It's not an insignificant list of changes once you really dig in. Some are obviously more impactful than others, and it will be up to the individual user to judge what constitutes enough reason for an upgrade. The way we see it, anybody on an iPhone 13 has little to no incentive to jump ship. Unless you really need autofocus on your selfie cam, all of those other camera improvements only realistically result in shorter capture times in low light. We would even go as far as to say that iPhone 12 users shouldn't feel too tempted by the 14 and can hold off upgrading for at least another year.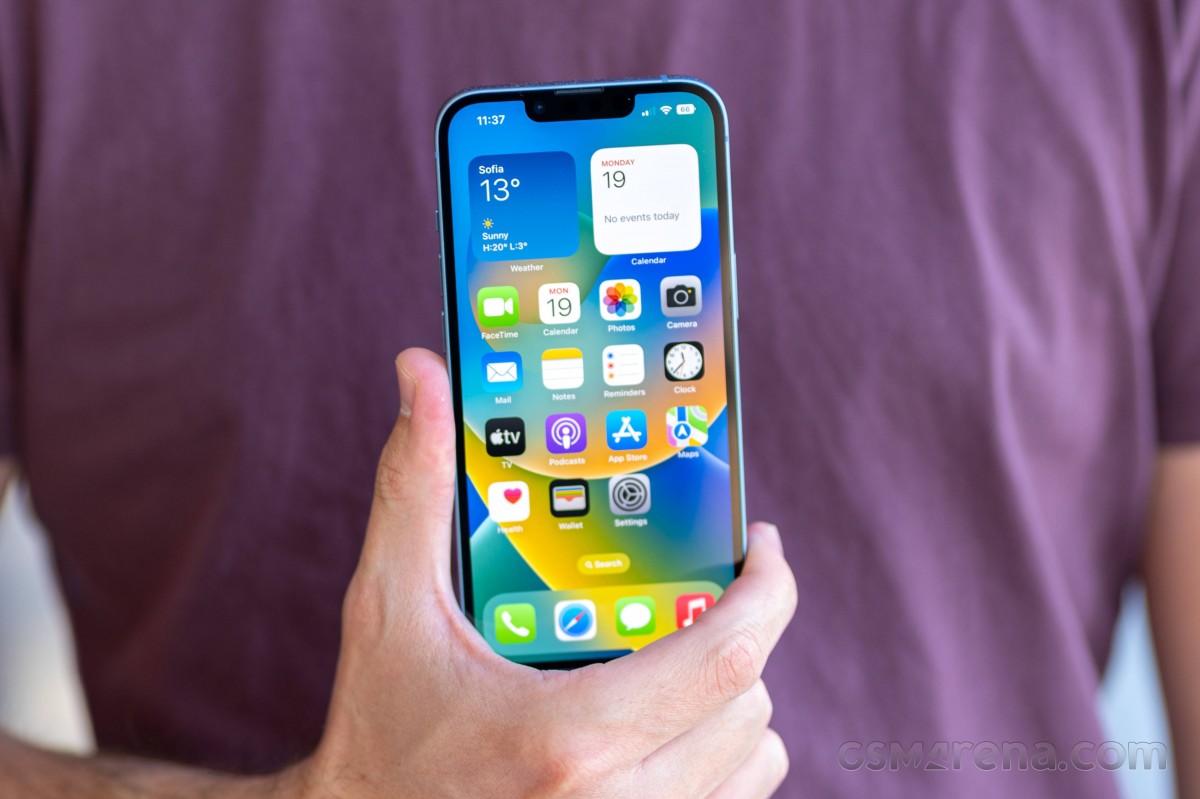 If you are running any iPhone older than that and you are looking to upgrade, then the iPhone 14 is nothing short of a solid and dependable way to go. Sure, it is a bit on the boring side in more ways than one, but you definitely know what you are getting into. For the more adventurous or frugal, there is also the option of picking up an iPhone 13 and potentially banking on some extended software support now that the A15 Bionic has gotten a new lease on life in the iPhone 14. Either way, you will be getting a great phone for the years to come.
Pros
Major internal redesign for easier repairability.
Bright OLED screen, HDR10, Dolby Vision and excellent color accuracy.
Solid battery life.
Loud stereo speakers, excellent output.
Great all-around performance from the older but still solid chipset.
Great photo and video quality across all three cameras.
Autofocus on the selfies camera and Action Mode are great camera additions.
Every iPhone comes with at least five years of iOS updates.
Cons
Minor upgrade over iPhone 13.
Wider feature gap with the 14 Pro: no 120Hz refresh rate, A16 Bionic, zoom camera or AF on the ultrawide.
The notch is still a polarizing design element.
The fast charging isn't particularly fast, and the charger is not bundled.
Apple's iOS restrictions can be off-putting to newcomers to the ecosystem.
Pricing

These are the best offers from our affiliate partners. We may get a commission from qualifying sales.

128GB 6GB RAM
$ 575.55
C$ 899.98
256GB 6GB RAM
$ 638.01
C$ 998.97
512GB 6GB RAM
$ 699.16
C$ 1,431.96
Show all prices