Apple iOS 16 on the iPhone 14
All new iPhones come with Apple's iOS 16 out of the box. As usual, it's not a groundbreaking update over iOS 15, but it does improve on the lockscreen, the notification management, the Messaging app, and the privacy options, among other things. And, in typical Apple fashion, some features were left for a later date.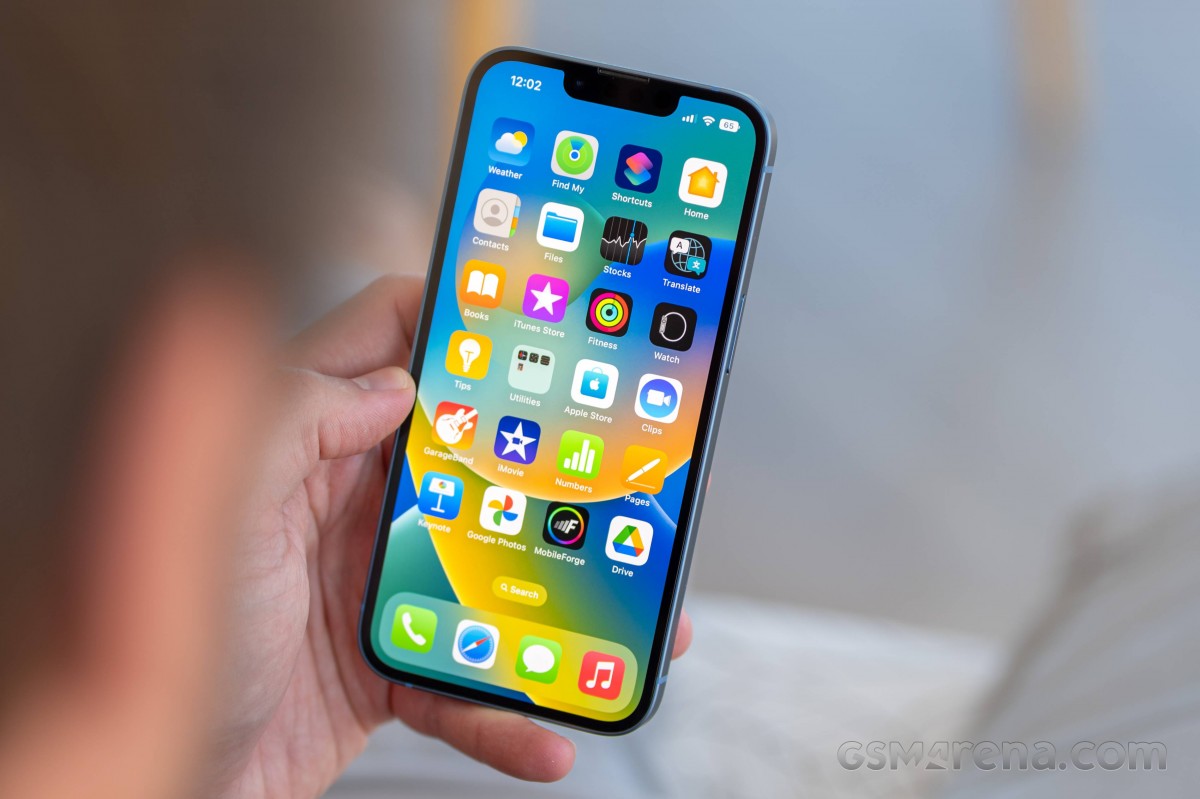 Let's take a closer look at the iPhone 14 Pro's iOS 16 now. Its interface is still based on homescreens populated with apps and widgets, App Library for your less important apps, and Notification and Control Centers.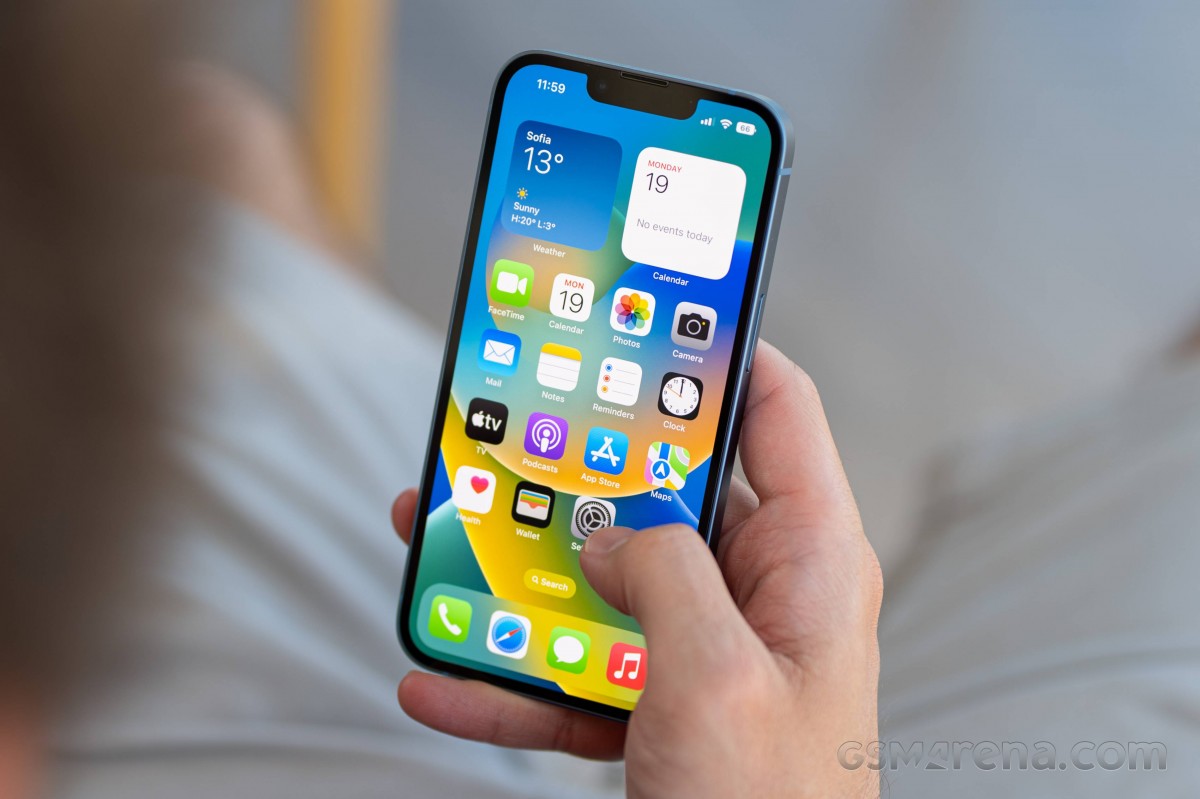 The lockscreen on iOS 16 is the first thing that's been overhauled, though it still follows the same logic - it's one with the Notification Center and houses your notifications (privacy options are available), plus shortcuts for the torch and the camera. There is also an Always-on option for the first time ever, but it's available only on the iPhone 14 Pro and 14 Pro Max. You can get past the lockscreen via Face ID or PIN if you've opted for secure unlock.
You can customize your lockscreen by picking some cool wallpapers and adding a row of widgets (up to four). There can't be more than one row of widgets, though. The neat thing is that you can build a couple of different lockscreens and switch them on the go (tap and hold, then swipe). This way, you can easily change the look of the homescreen/notification center on the go depending on your mood or work.
Another change here is that the notifications now roll up from the bottom of the screen, which is more convenient for browsing through them. There are different notification display options - stack, list, or just a count.
You can also pair your homescreen look with the lockscreen and change both in one go.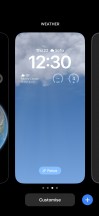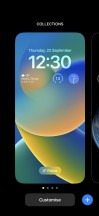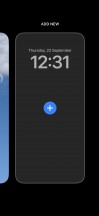 Switching lockscreen and homescreens on the go
Your apps usually populate the homescreen(s) and widgets. There are two specific screens - the leftmost is the Today page, while the rightmost one - App Library.
You can hide specific homescreens - you may have a page that's full of games and hide it when at work or hide a page of work/school apps when on vacation. You can't opt out of Today and App Library, though.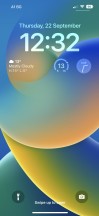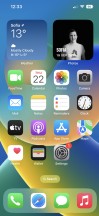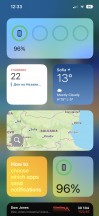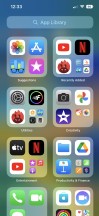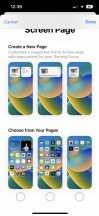 Lockscreen • Homescreen • Today • App Library • Hide homescreens
Apple iOS 16 has an improved Focus mode - now, you can assign a Focus mode on each lockscreen preset you create. And in addition to all other ways of switching between Focuses, now switching between lockscreen also changes the Focus mode.
There are different Focus modes like Work, Personal, Driving, Gaming, Do Not Disturb, among others, highly customizable at that. And you can create and automate you own, of course.
The new iOS 16 also introduces Focus filters, which can affect different apps, with a dedicated API available to developers as well. With these filters, apps like messages and mail clients can automatically filter their content as predefined by the user within the Focus mode.
Widgets can be placed on any of the homescreens and the Today page, and they can coexist with app icons. There are three widget sizes supported by iOS - 2x2, 4x2, and 4x4. You can stack widgets of the same size on top of one another, and, optionally, they can rotate automatically.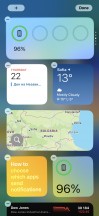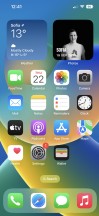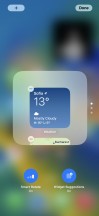 Widgets • Widgets • Widgets • Stacked Widgets
The App Library is an app drawer, which is always your rightmost homescreen pane. Apps are added automatically to the App Library upon installation. The sorting is also an automatic process, and you can't edit the categories or move apps into different categories. The app sorting depends on the App Store tags the developer has used upon uploading the apps.
The Today page is still alive. You can put the same widgets and stacks you can on your homescreens. Here you can also use the old third-party widgets that haven't been optimized yet for newer iOS versions. The old widgets come right after the new ones, should you choose to use some new ones, of course. It's a pity this Today page cannot be disabled, as we found it mostly useless.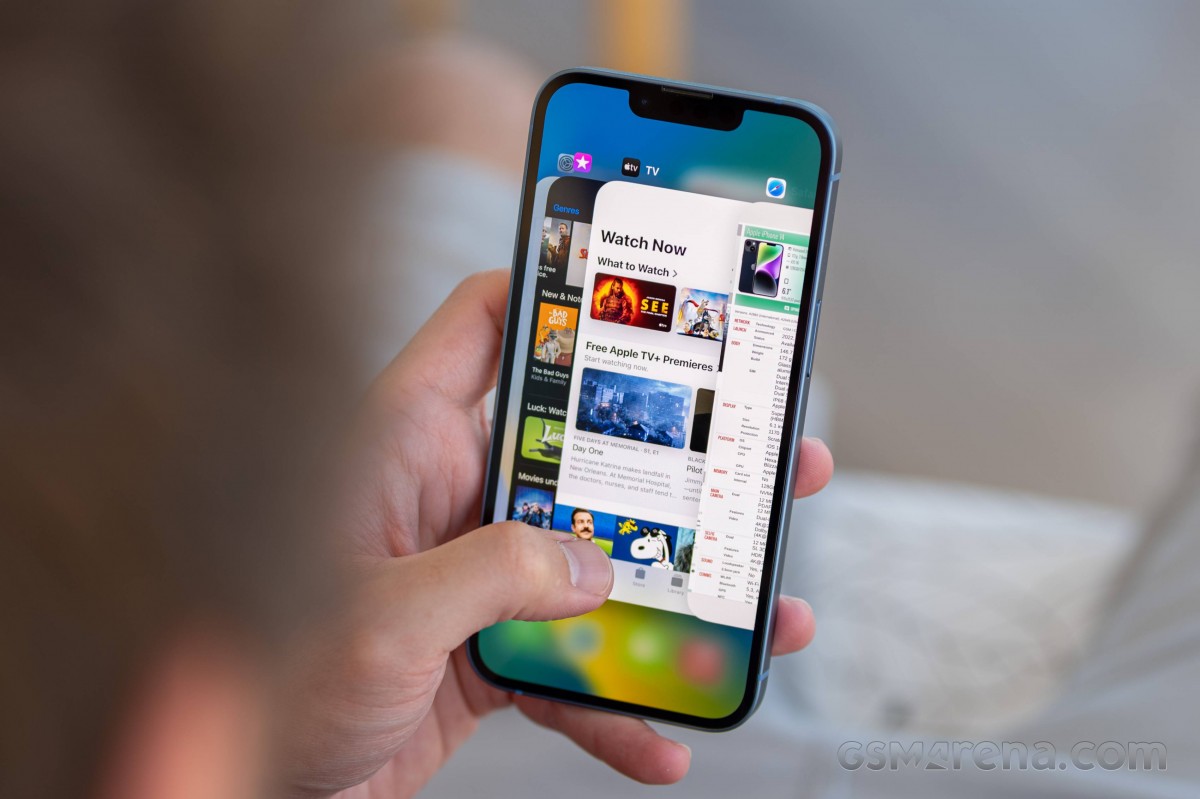 The Notification Center is summoned with a swipe from the left horn or the notch. The pane was unified with the lockscreen in iOS 11, and that's why you can have different wallpapers on your homescreen and notification center.
The Control Center, which has customizable and (some) expandable toggles, is called with a swipe from the right horn. You can use haptic touch to access additional controls. And the battery percentage is also here.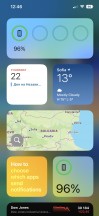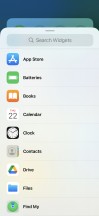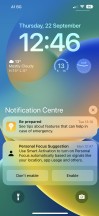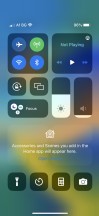 Today • Today settings • Notification Center • Control Center
Other key improvement coming with iOS 16 include improved Mail app, options to edit and unsend messages in Messages app, completely redesigned Home app, and Fitness app for everybody, even those without an Apple Watch.
FaceTime has also been improved with better hand-off functionality across devices - now it also includes your wireless headphones, too.
The Photos app has an option to discover duplicate photos. Hidden and Deleted albums now require Face ID/Touch ID.
The Wallet app and functionality have been drastically expanded. In addition to all sorts of keys you can store here, the app now supports detailed receipts and tracking information.
Digital Keys and Digital ID functionality via Wallet have been expanded, too. Now various apps can use basic information from here to verify your identity if you are of a certain age. Sharing car and home keys is also possible between family members.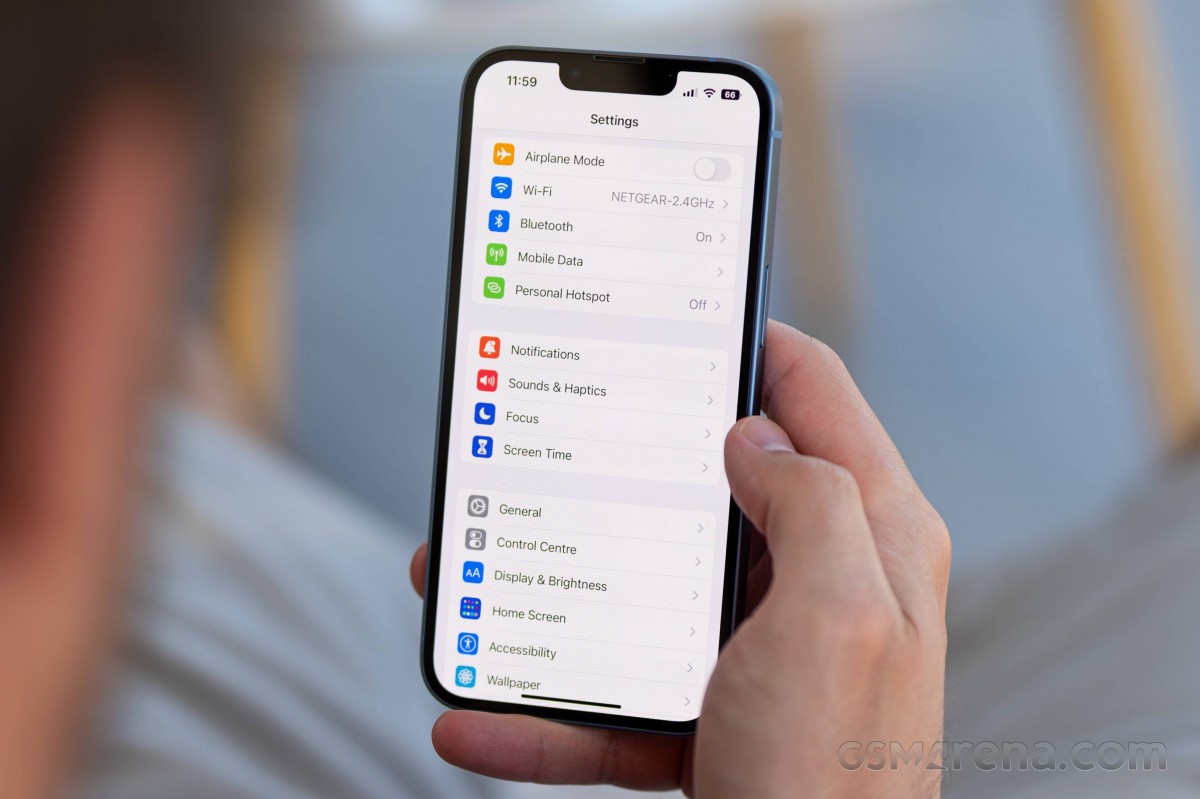 Finally, the Health app now supports medication tracking in addition to all sorts of important medical and fitness information.
The multimedia is handled by Apple's default apps - Photos, Music, TV.
The Photos app's library has four different views - Years, Months, Days, and All Photos. As usual, AI-powered search options and powerful photo and video edit modes are available.
The TV app is part of iOS 16 and is your default video player for locally stored movies and shows you've added via iTunes. This is also the digital store for movies and TV shows, and it is also the place where you find the Apple TV+ streaming service. A bit overwhelming, but you get used to it eventually.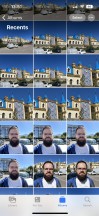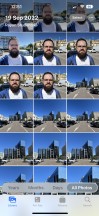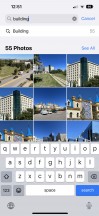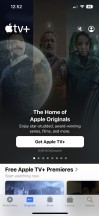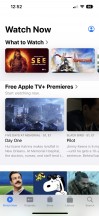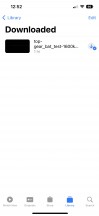 Photos • Photos • Photos • TV • TV • TV
Music is the default player, and it relies heavily on Apple Music. But even if you decide not to use the streaming service, it can still do an excellent job if you have a few minutes to add your songs via iTunes.
Books are here for your documents, PDFs, and eBooks. Stocks and News are onboard. Safari is your default web browser, and Apple Maps is your default map client.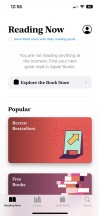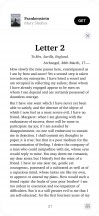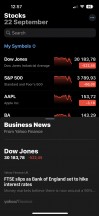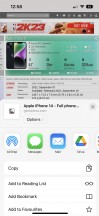 Books • Books • Stocks • Safari
Finally, Live Text has been part of iOS for a year now, but it has been immensely improved in iOS 16. It now works on both photos and videos and is powered by advanced machine learning. It can easily recognize texts and photos and allows for Look Up right away. What's even cooler is that you can now choose an object from a photo/video, tap and hold on it, and then drag it and use it wherever you like - photo editor, video editor, messages, emails, whatever.
All of the new iPhone 14 models also get a new Crash Detection feature. It leverages data from a number of sensors on the phone, including a new HDR gyro and high-g accelerometer, to determine if the user has been in a serious car crash and then contact emergency services. Apple doesn't go into detail as to what constitutes a serious enough crash, and we are not about to go and test it for ourselves, so just know that the feature is there.
And those are the basics of Apple iOS 16 running on the iPhone 14 series. The vanilla iPhone 14 lacks the Dynamic Island and Always On Display, which are both new additions to the iPhone 14 Pro and Pro Max. You can check those out in the corresponding reviews.
One final thing worth mentioning concerns software support and future iOS updates. Apple generally has a great track record for long-term support of its handsets. Though this is all speculation and not officially confirmed in any capacity, it stands to reason that reusing last year's A15 Bionic in this year's iPhone 14 might just extend support for the chip and the devices using it. That could potentially eventually be a bonus to iPhone 13 generation owners as well. Again, this is just speculation on our end, but a pretty logical one.
Synthetic benchmarks
The iPhone 14 carries forward Apple's last-gen A15 Bionic chipset. Specifically, it's "higher tier" variant with five GPU cores, as found in the iPhone 13 Pro models. So, we can probably expect a small uptick in graphical performance over the iPhone 13 and its four GPU cores.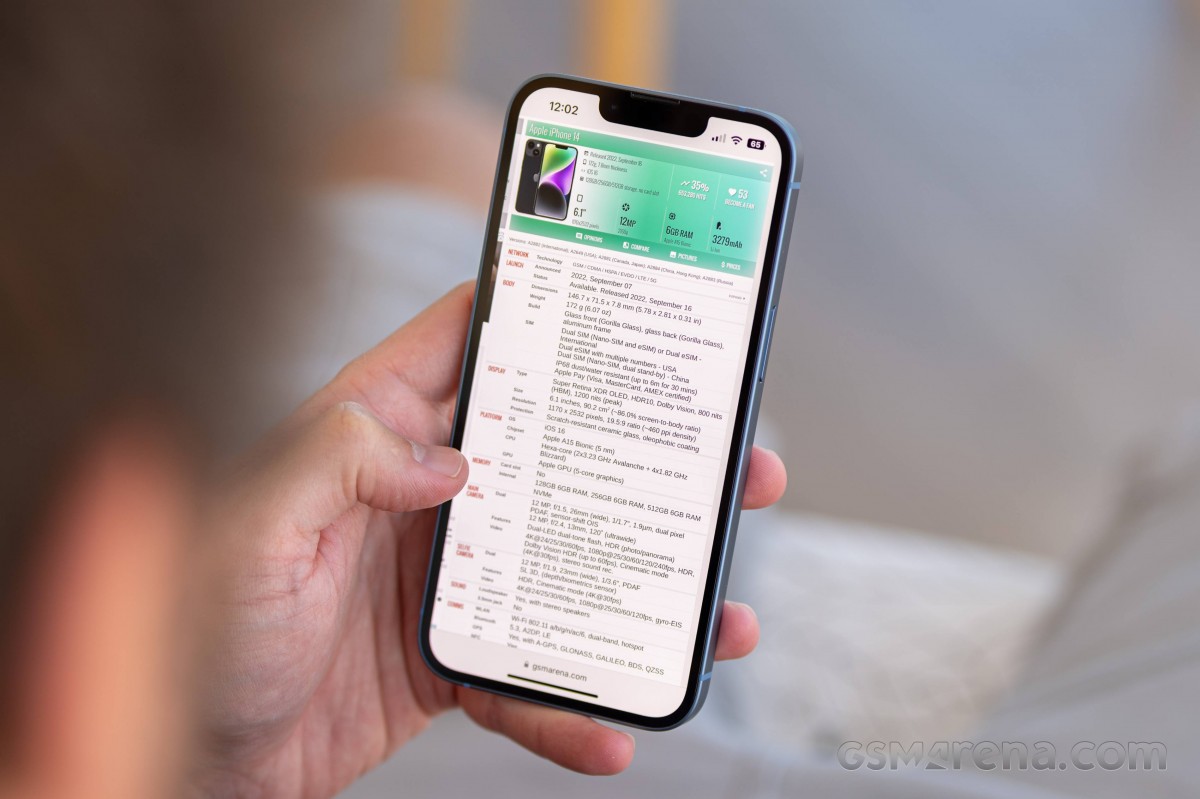 In the CPU department, the 5nm A15 Bionic has a Hexa-core (2x3.23 GHz Avalanche + 4x1.82 GHz Blizzard) configuration - the same as last year.
Another thing that differentiates the iPhone 14 from the iPhone 13 is RAM. The new model has 6GB of RAM instead of 4GB. This should help in fluidity and keep apps alive in the background. So, all things considered, physically, the iPhone 14 might be a copy of the iPhone 13, but internally it borrows from the iPhone 13 Pro instead. While you aren't getting the latest and greatest A16 Bionic, this is still a nice little bump in hardware.
Despite being a bit older, the A15 Bionic is still an incredibly powerful chip. It excels in CPU tests, only outpaced by the A16 Bionic.
GeekBench 5 (multi-core)
Higher is better
Apple iPhone 14 Pro
5346
Apple iPhone 14 Pro Max
5269
Apple iPhone 14
4761
Apple iPhone 13 Pro Max
4706
Apple iPhone 13 Pro
4705
Apple iPhone 13 mini
4681
Apple iPhone 13
4645
Apple iPhone SE (2022)
4629
ROG Phone 6D Ultimate (X Mode+)
4575
Asus Zenfone 9 (High Performance)
4338
Realme GT2 Explorer Master
4021
Samsung Galaxy S22
3682
Asus Zenfone 9 (Dynamic)
3606
ROG Phone 6D Ultimate
3505
Google Pixel 6a
2876
GeekBench 5 (single-core)
Higher is better
Apple iPhone 14 Pro Max
1890
Apple iPhone 14 Pro
1861
Apple iPhone 13 Pro Max
1741
Apple iPhone 14
1738
Apple iPhone 13 mini
1735
Apple iPhone 13 Pro
1731
Apple iPhone SE (2022)
1729
Apple iPhone 13
1727
ROG Phone 6D Ultimate (X Mode+)
1360
Realme GT2 Explorer Master
1336
Asus Zenfone 9 (High Performance)
1313
Samsung Galaxy S22
1171
Google Pixel 6a
1047
ROG Phone 6D Ultimate
1001
Asus Zenfone 9 (Dynamic)
927
The more compound AnTuTu benchmark is also very favorable towards the iPhone 14. It manages to perform on par with the iPhone 13 Pro and Pro Max and is outshined by the iPhone 14 Pro.
AnTuTu 9
Higher is better
Apple iPhone 14 Pro
968412
Apple iPhone 14
817125
Apple iPhone 13 Pro Max
801691
Apple iPhone 13 Pro
794348
Apple iPhone 13
775519
Apple iPhone 13 mini
772512
Apple iPad mini (2021)
766065
Apple iPhone SE (2022)
723486
GFXBench was less than stable on iOS 16 and had its fair share of issues, visual and otherwise. We wouldn't necessarily trust its results, particularly the off-screen ones. Even so, the iPhone 14 holds its own.
GFX Aztek Vulkan High (onscreen)
Higher is better
Apple iPhone 14 Pro
60
Apple iPhone 13 Pro
60
Apple iPhone 14
55
Apple iPhone 13 Pro Max
55
Apple iPhone 13
55
Apple iPhone 14 Pro Max
54
Apple iPad mini (2021)
47
GFX Aztek Vulkan High (offscreen 1440p)
Higher is better
Apple iPhone 13 Pro
50
Apple iPhone 13 Pro Max
50
Apple iPhone 14 Pro
42
Apple iPhone 14 Pro Max
40
Apple iPad mini (2021)
40
Apple iPhone 14
38
Apple iPhone 13
34
GFX Car Chase ES 3.1 (onscreen)
Higher is better
Apple iPhone 14
60
Apple iPhone 14 Pro
60
Apple iPhone SE (2022)
60
Apple iPhone 13 mini
60
Apple iPhone 13 Pro
60
Apple iPad mini (2021)
60
Apple iPhone 13 Pro Max
60
Apple iPhone 13
59
Apple iPhone 14 Pro Max
54
GFX Car Chase ES 3.1 (offscreen 1080p)
Higher is better
Apple iPhone 13 Pro Max
121
Apple iPhone 13 Pro
119
Apple iPhone 14 Pro
112
Apple iPad mini (2021)
108
Apple iPhone 13 mini
107
Apple iPhone 14 Pro Max
103
Apple iPhone 13
98
Apple iPhone SE (2022)
97
Apple iPhone 14
91
GFX Manhattan ES 3.1 (offscreen 1080p)
Higher is better
Apple iPhone 14 Pro
196
Apple iPhone 14 Pro Max
185
Apple iPhone 13 Pro
181
Apple iPhone 13 Pro Max
178
Apple iPad mini (2021)
161
Apple iPhone 14
151
Apple iPhone 13 mini
150
Apple iPhone 13
150
Apple iPhone SE (2022)
146
GFX Manhattan ES 3.0 (offscreen 1080p)
Higher is better
Apple iPhone 14 Pro Max
262
Apple iPhone 13 Pro Max
256
Apple iPhone 13 Pro
252
Apple iPhone 14 Pro
243
Apple iPad mini (2021)
233
Apple iPhone 13
222
Apple iPhone 14
217
Apple iPhone 13 mini
211
Apple iPhone SE (2022)
60
Finally, here is 3DMark. We got pretty expected results compared to the iPhone 14 Pro and the iPhone 14 Pro Max.
3DMark Wild Life Vulkan 1.1 (offscreen 1440p)
Higher is better
Apple iPhone 14 Pro Max
9894
Apple iPhone 14
9757
3DMark Wild Life Extreme (offscreen 1440p)
Higher is better
Apple iPhone 14 Pro
3368
Apple iPhone 14
2936
We made sure to test the stability and thermal-throttling characteristics of the iPhone 14 as well. The phone throttles its performance quite a bit with prolonged loads but does so quite gradually, with no sudden drops, which is good to see. We guess that's the price to pay for the new, more repair-friendly internal design.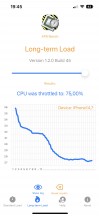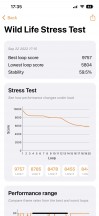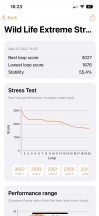 Thermal-throttling and performance
In practical terms, the iPhone 14 gets moderately hot after a prolonged load. Even then, however, the A15 Bionic still has enough "oomph" to deliver a smooth experience.
Overall, we had absolutely no performance issues with the iPhone 14. Old chipset or not, it still performs great with superbly smooth general UX and also chews through every task we throw at the phone, from productivity to gaming. You shouldn't have any purchasing hesitation regarding performance with the iPhone 14 at all.