The Xiaomi TV Stick 4K is the company's latest entry-level 4K media streaming device. It's the usual sort of compact, dongle-like design that has become very popular with consumers as media streaming usage skyrockets. This new model supports most of the popular new audio/video formats along with the new Google TV interface. Priced at INR 4,999, the Xiaomi TV Stick 4K goes head-to-head with the Amazon Fire TV Stick 4K, which retails for the same price.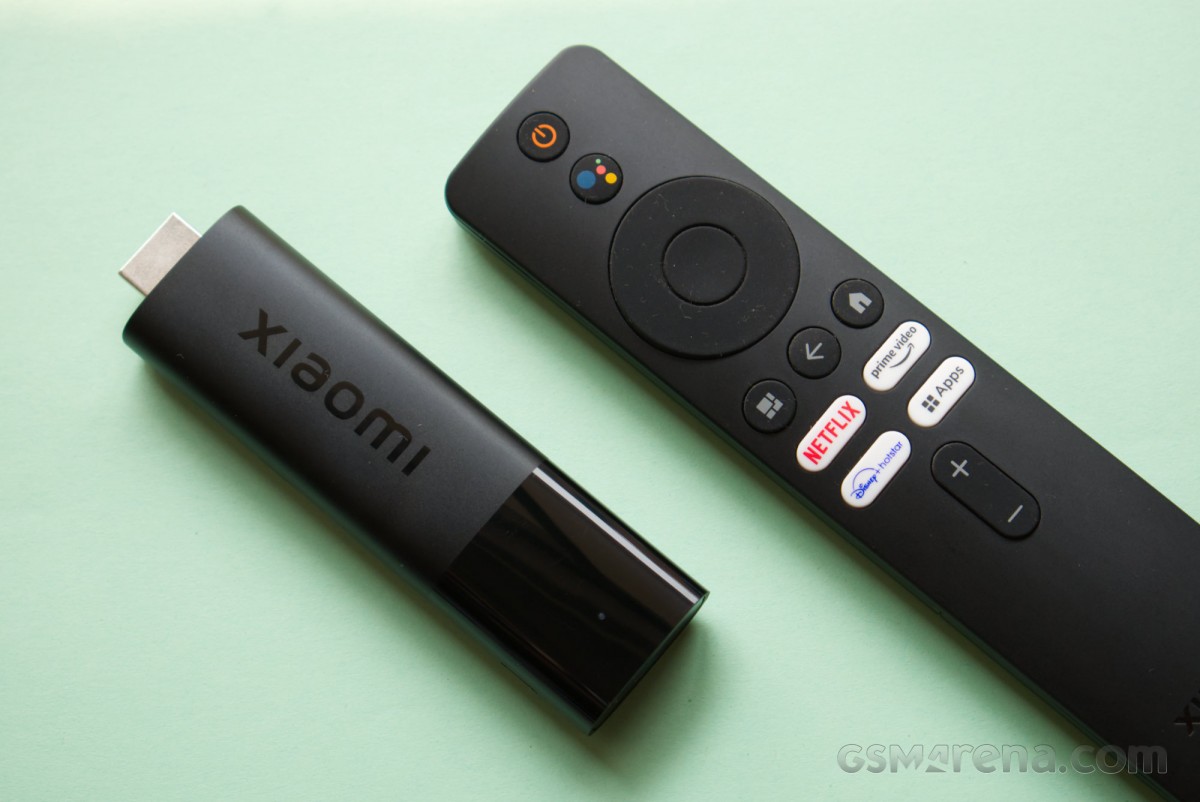 Design and remote
The Xiaomi TV Stick 4K comes in simple paper packaging. Inside you'll find the streaming stick, a Bluetooth remote, a 5W power adapter, and a charging cable with a microUSB connector. Also, while the packaging doesn't mention it, an extension cable for HDMI is included in case you have a hard-to-reach or busy connection area on the back of your TV.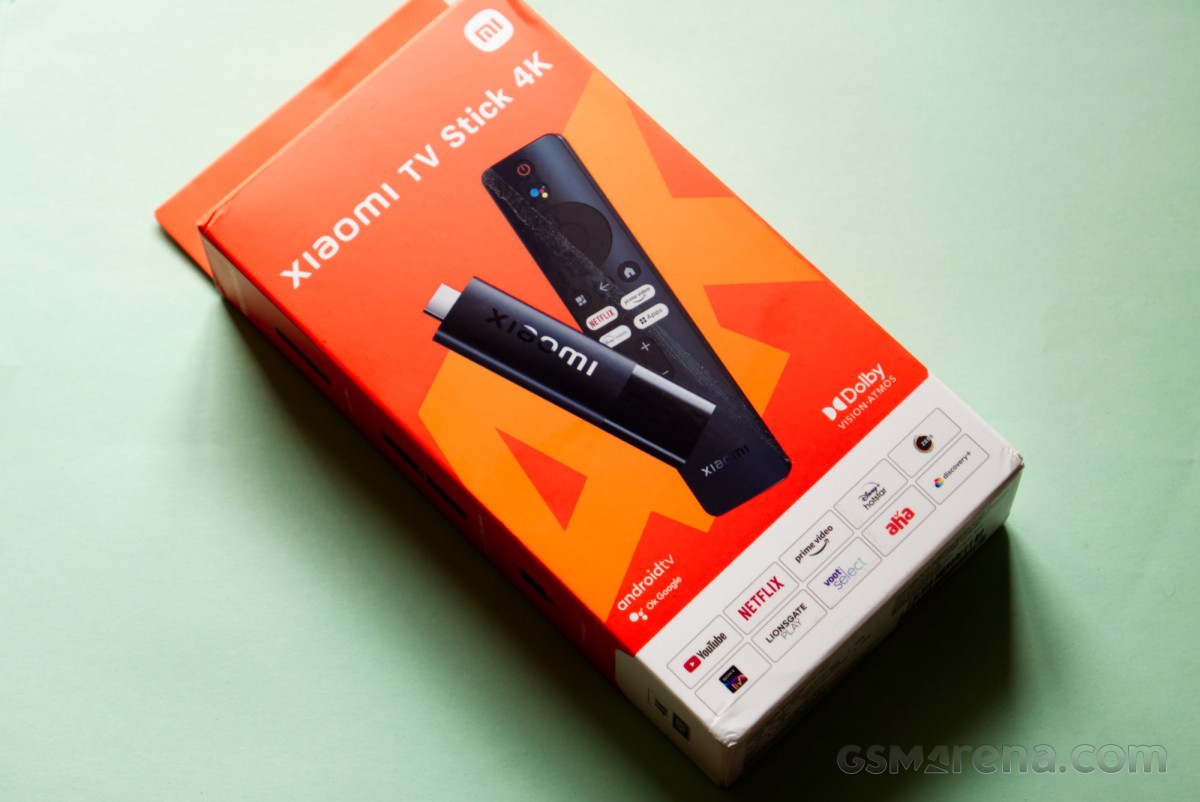 The streaming stick is a simple affair. It has a two-tone design with a matte and glossy finish, the latter taking no time at all to get covered in scratches. On one side is the microUSB connector for the power cable and also an LED indicator for power. The connector causes the cable to jut out at a right angle, which is highly likely to conflict with any other HDMI cable next to it. Thankfully, the extension cable makes this a non-issue.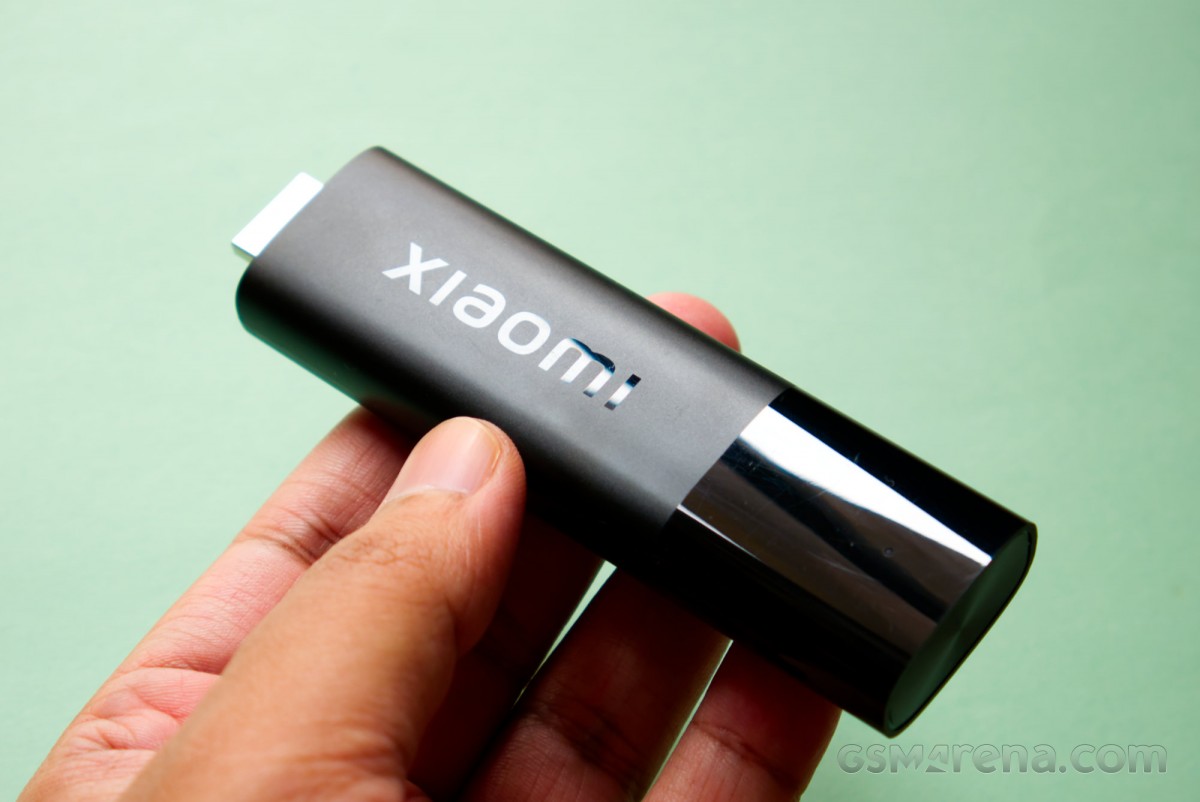 The Bluetooth remote has a very common design, with a large, easy-to-reach D-pad and shortcut buttons for sponsors content partners. The remote also has an IR blaster to use with televisions, letting you use one remote for all your media needs.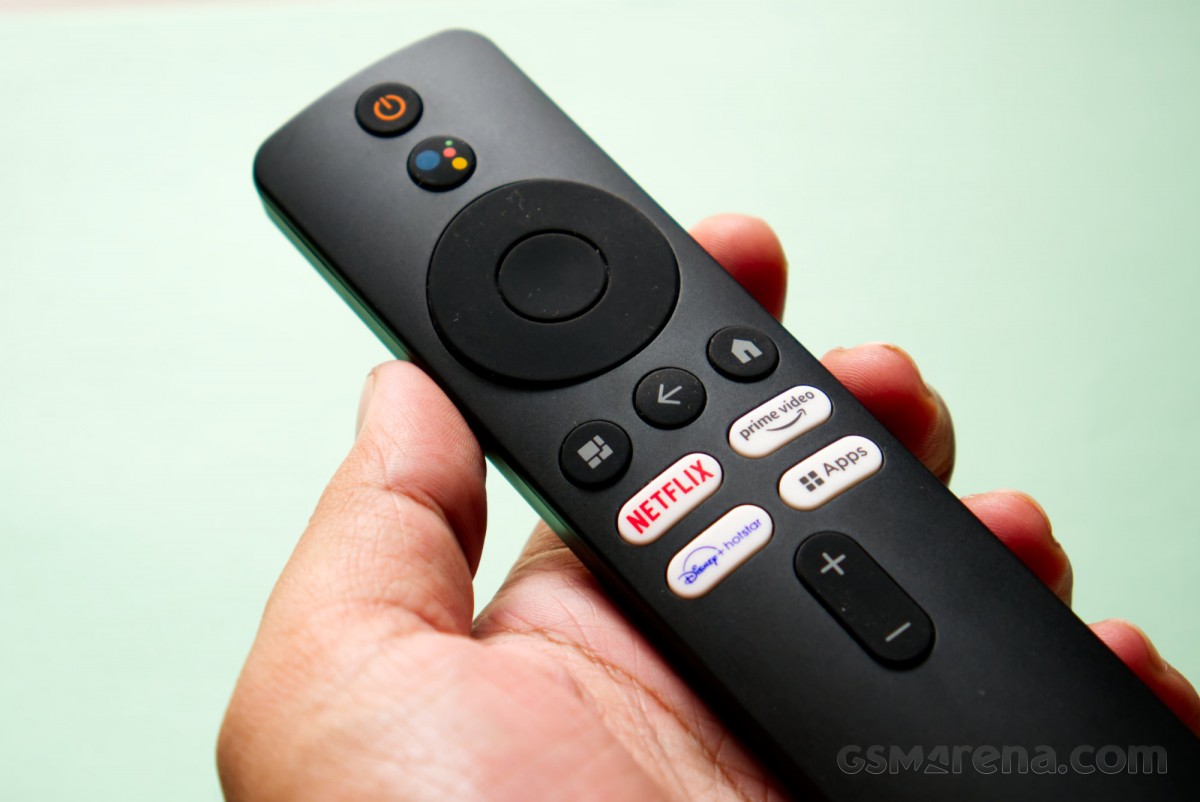 The remote is lightweight and comfortable to hold. The design also makes it easy to tell the right orientation without looking. The plastic and rubber feel a bit tacky but acceptable for the price. It does feel inferior to the Fire TV remotes, however, both in terms of button layout and general build quality.
Software and features
The Xiaomi TV Stick 4K runs on Android TV 11 with the Google TV interface. The device is powered by what seems to be the Amlogic S805X2 S905Y4 with a quad-core Cortex-A35 CPU and Mali-G31 MP2 GPU. There's also 2GB of RAM and 8GB of storage, of which about 5.2GB is available to the user.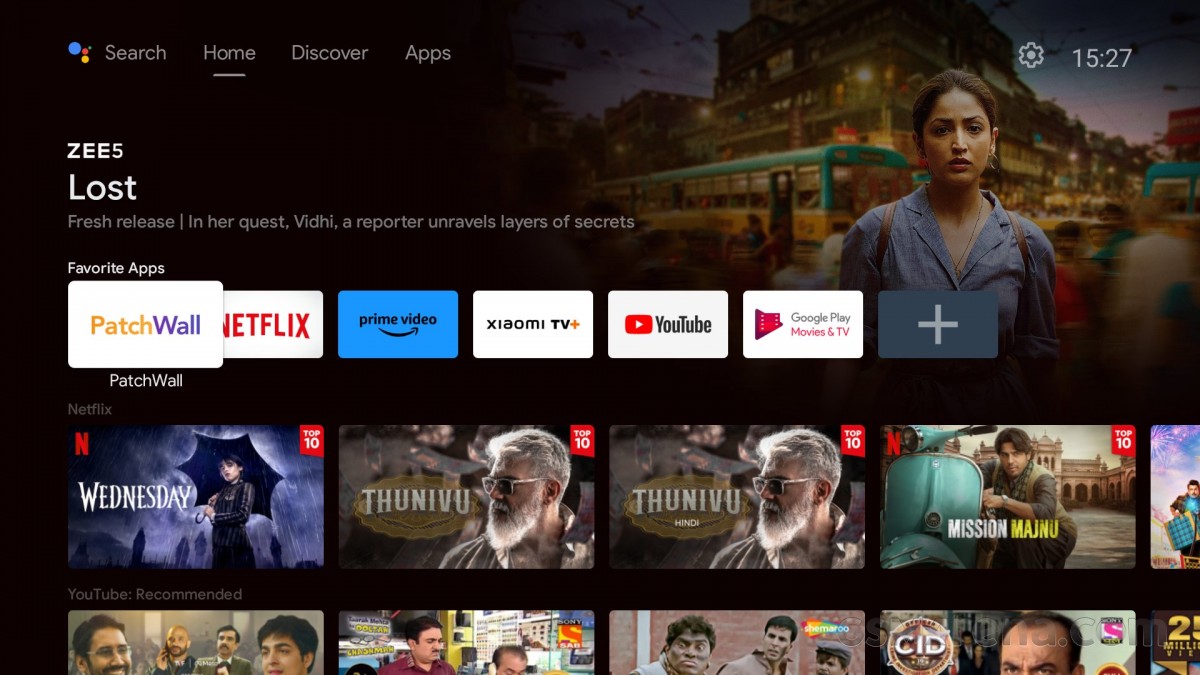 The new Google TV UI isn't fundamentally different from the older Android TV interface. The home screen lets you pin apps and also pick 'channels' from your installed apps to display content on the homescreen. The Discover tab shows suggested content from your installed apps as well as other apps and uses your Google account to synchronize and personalize them. Apps shows all your installed programs and is organized into regular apps and games.
Xiaomi also has its own PatchWall UI, which essentially does the same thing as the Discover app. Both of these like to show you content from different services and present them to you as if you can access it any time until you click one and are asked to first install the app it's from and then sign up for a subscription that immediately makes you click back and never bother again.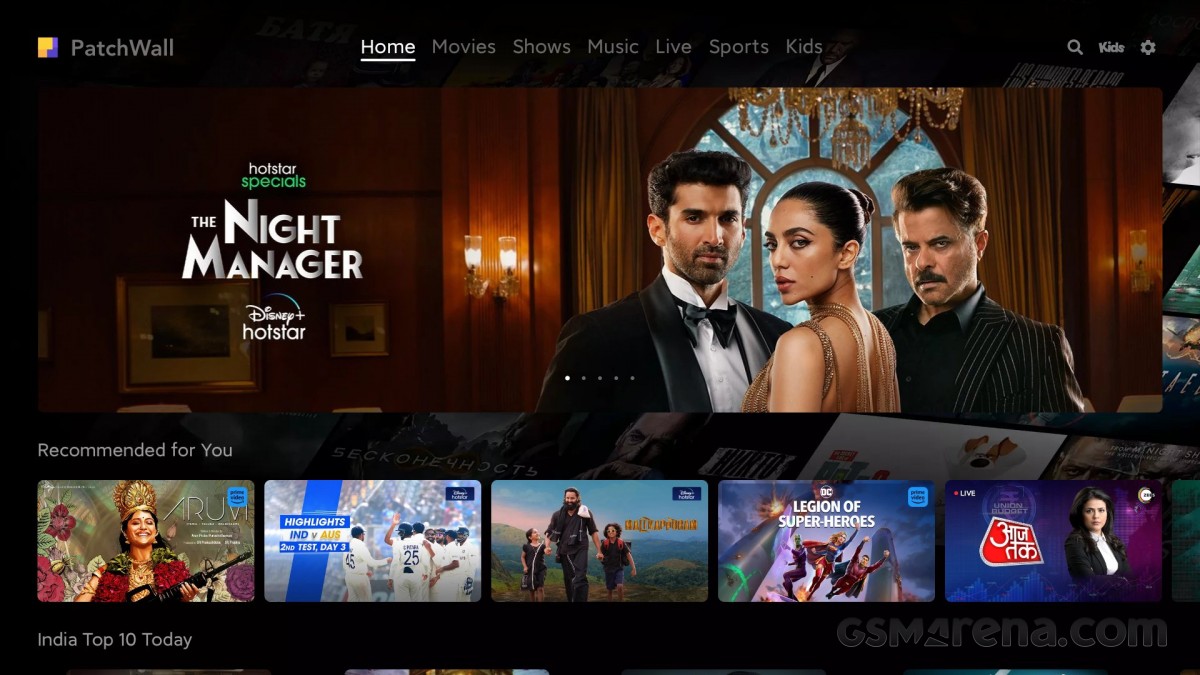 In my experience, these hubs aren't really of much use. At best it serves as a way to search across multiple services at the same time in case you are looking for a particular movie or TV show and want to see if it's available anywhere.
The Xiaomi TV Stick 4K comes with several apps pre-installed, most of which cannot be removed. These are largely just media streaming apps along with PatchWall, Miracast, and a WallPaper app.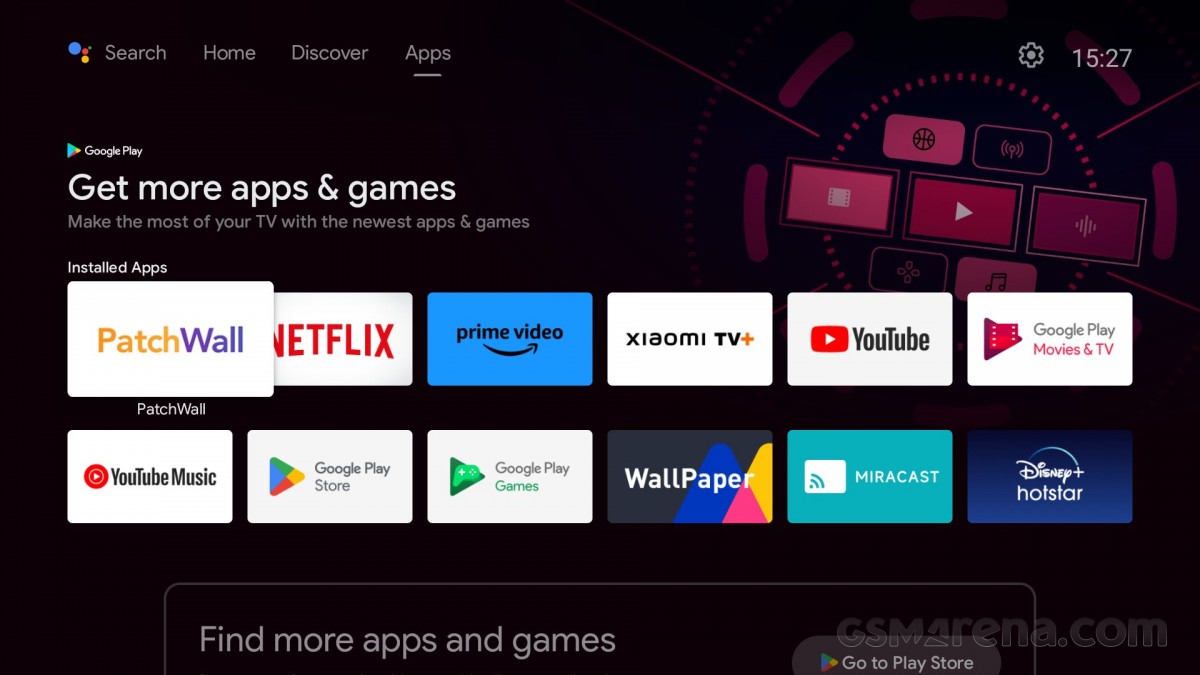 Also included is Xiaomi TV+, which is a live TV application. It's completely free and requires no sign-in so you will always have something to watch even if you aren't subscribed to any service. The content available is fine in an 'I have nothing to do in this hotel room so let me just go through all the channels' kind of way but the app is often just too slow to start playing and oftentimes will throw a 'Can't play this item' error at you.
Chromecast remains a fantastic feature of Android TV devices. Being able to cast from nearly any video or audio app along with your phone, tablet, or desktop browser's screen is incredible, something the Fire TV devices simply do not offer, at least not with the same level of ease or ubiquity.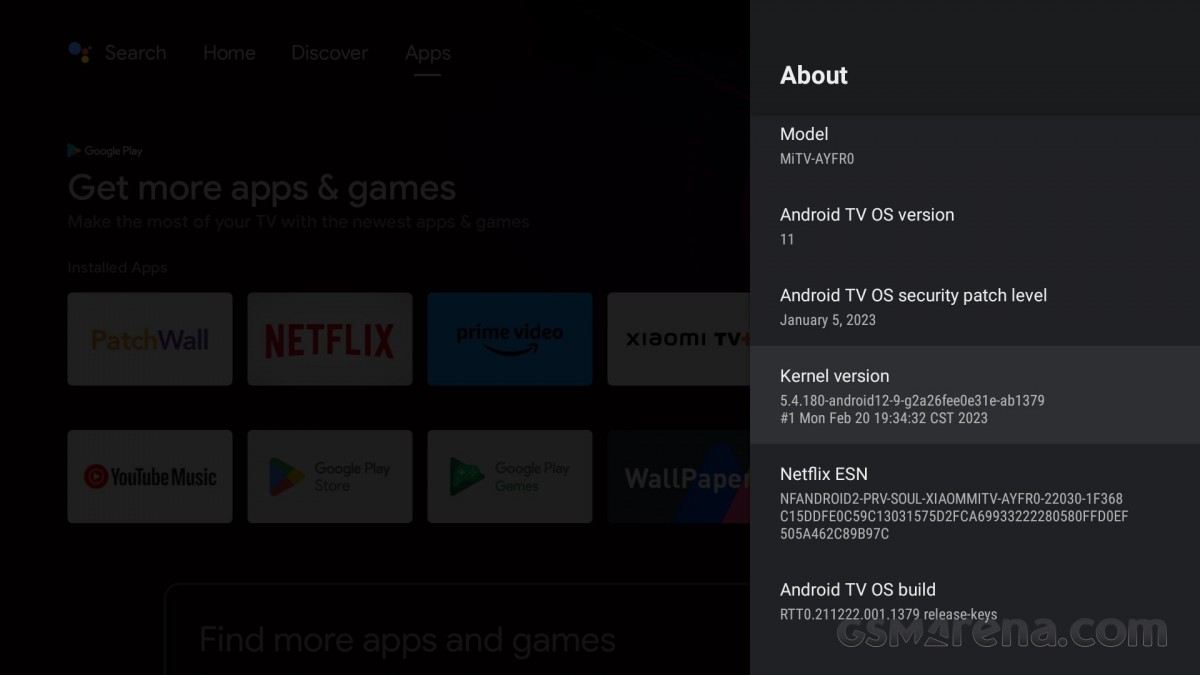 The settings menu for the Xiaomi TV Stick 4K presents only a handful of options. You can enable the 'Match content dynamic range' option, which is off by default. This setting makes sure the device will only output in HDR while playing HDR content as opposed to outputting in HDR at all times. This is definitely something you should be enabling; the only reason companies like to leave it off is to avoid the one-second of screen blacking out when starting or stopping an HDR video as the TV switches back and forth between HDR and SDR. This is really not a big deal and definitely not a reason to leave HDR on at all times.
The only other settings related to output are the resolution and refresh rate options, which can just be left to auto so the device is always outputting at the display's maximum supported combination. Unfortunately, there is no way to match the output refresh rate to that of the content, something you find on the Fire TV and Apple TV devices. The Xiaomi TV Stick 4K will always output at whatever resolution and refresh rate you set it to. You could just manually set the device to 24Hz if you are bothered by telecine judder in 24p content but that will come at a massive loss to UI fluidity elsewhere.
Overall, the software experience on the Xiaomi TV Stick 4K is fine but still doesn't feel as polished and user-friendly as the Fire TV UI. Android TV often feels like a phone UI being shoehorned onto a TV with a certain level of clunkiness it can't get rid of no matter how much it rebrands itself. None of these are Xiaomi's faults, per se, but it is what it is.
Performance
The Xiaomi TV Stick 4K has good audio and video performance. And by good I mean it is reference quality. This means everything essentially looks and sounds like it should, which is what you expect from any video and audio source. The quality ultimately depends on the content as the chipset is not coloring it in any way before passing it through.
On the video side, the Xiaomi TV Stick 4K supports HDR10 and Dolby Vision. This covers most of the HDR content on the internet as a lot of it is in Dolby Vision these days and almost all of it is at least HDR10. However, the device supports neither HDR10+ nor HLG. The jury is still out on the relevance of HDR10+ as Amazon is still the only major company streaming it without also offering a Dolby Vision alternative.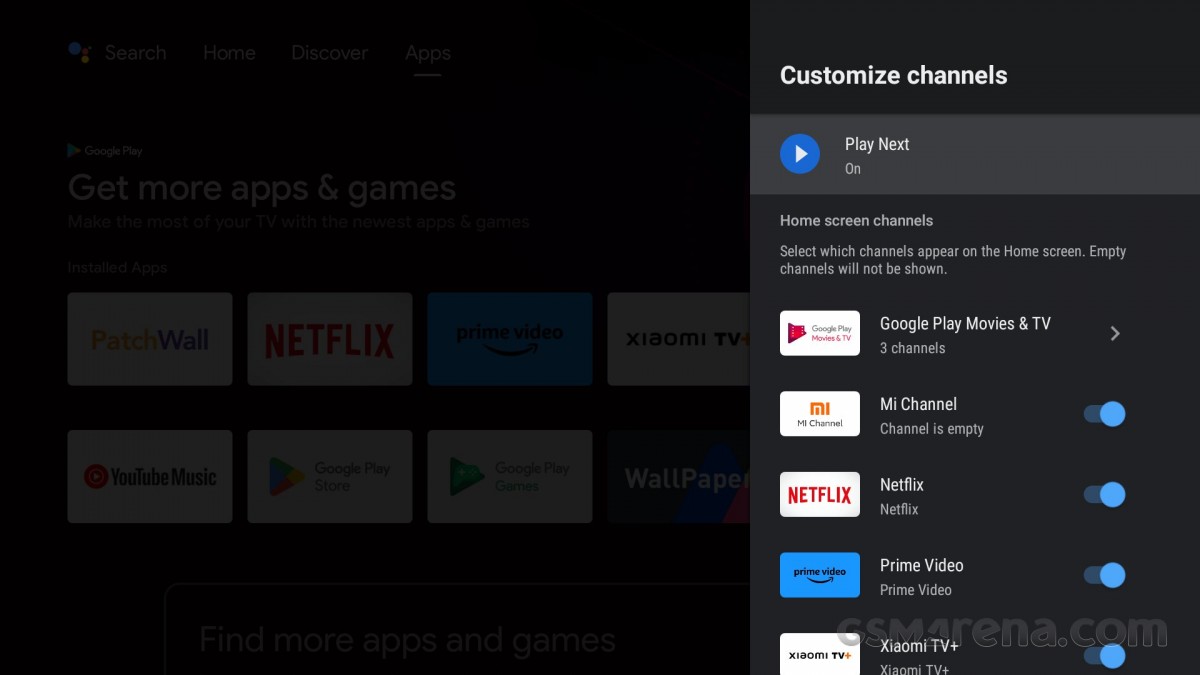 However, a lot of HDR content on YouTube is in HLG as it is often the default format for most cameras that support recording in HDR. Also, because it is fundamentally different from other HDR standards, YouTube does not offer an HDR10 fallback in case HLG is not supported, so the content just plays in tone-mapped SDR instead. This leaves a major chunk of HDR content on the biggest streaming site unavailable on the Xiaomi TV Stick 4K.
The UI performance was fine on the tested firmware. Navigation through the homescreen and app list was smooth and responsive. Navigation through most apps also felt fine. Some parts of the UI cause slowdown as they are loading in data, such as the Discover tab. The Play Store also feels sluggish but then again, when has the Play Store scrolling experience ever been good on any device? Outside of that, the UI performance was solid, even while playing 4K 60fps HDR videos.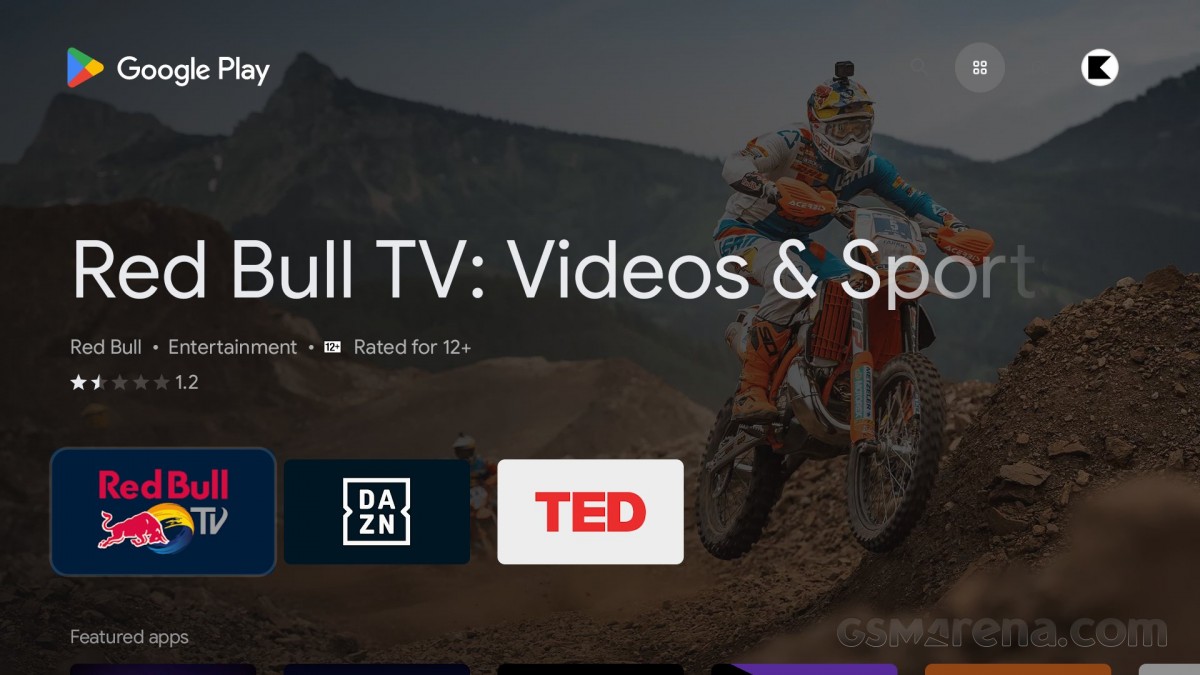 What isn't solid is the gameplay experience. While a media player is hardly the best choice for gaming, you can install a few games from the Play Store. The Xiaomi TV Stick 4K simply does not have the GPU horsepower to play games, even basic ones like Crossy Road. As such, you are best avoiding them altogether.
You will have a much better time simply streaming a game. It was relatively easy to install and setup Steam Link on the device and within minutes I was able to play Elden Ring on the Xiaomi TV Stick 4K as it was being streamed in from my desktop PC. It was actually quite funny to move the character around with the D-pad on the remote, which adds a new layer of difficulty should Miyazaki's latest box of horrors be too easy for you. The latency is noticeable for a seasoned gamer but shouldn't be game-breaking for casual players on simple games.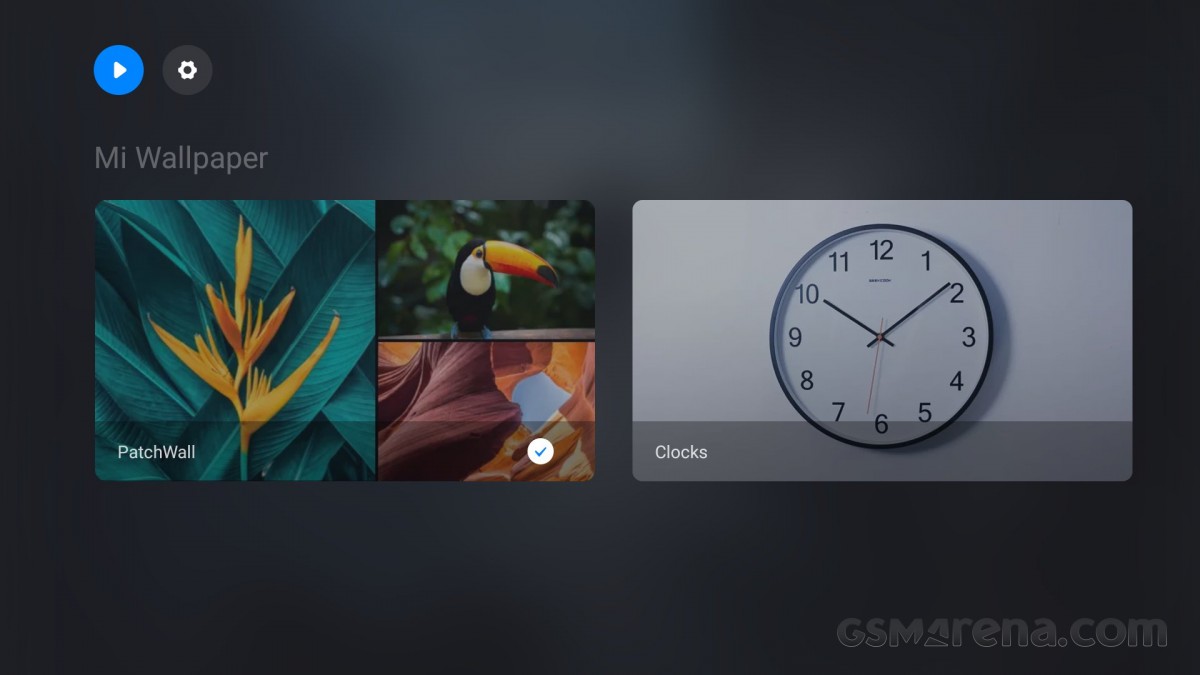 The connectivity performance on the unit was good. Wi-Fi was reliable if a bit slow to connect after the device is woken up from sleep. Bluetooth also worked well and latency was sufficiently low for using wireless headphones without noticeable delay. The only minor issue here is Xiaomi's claim of HDMI 2.1 support, which it almost certainly doesn't have in terms of bandwidth but the HDMI Forum lets manufacturers get away with claiming HDMI 2.1 support on an HDMI 2.0 device simply by supporting one or more HDMI 2.1 features so here we are.
Conclusion
The Xiaomi TV Stick 4K is quite a capable media player for the money, offering good audio-video quality and UI performance. Unfortunately, the lack of HDR10+ and HLG might be a deal breaker for videophiles looking for a more comprehensive HDR experience.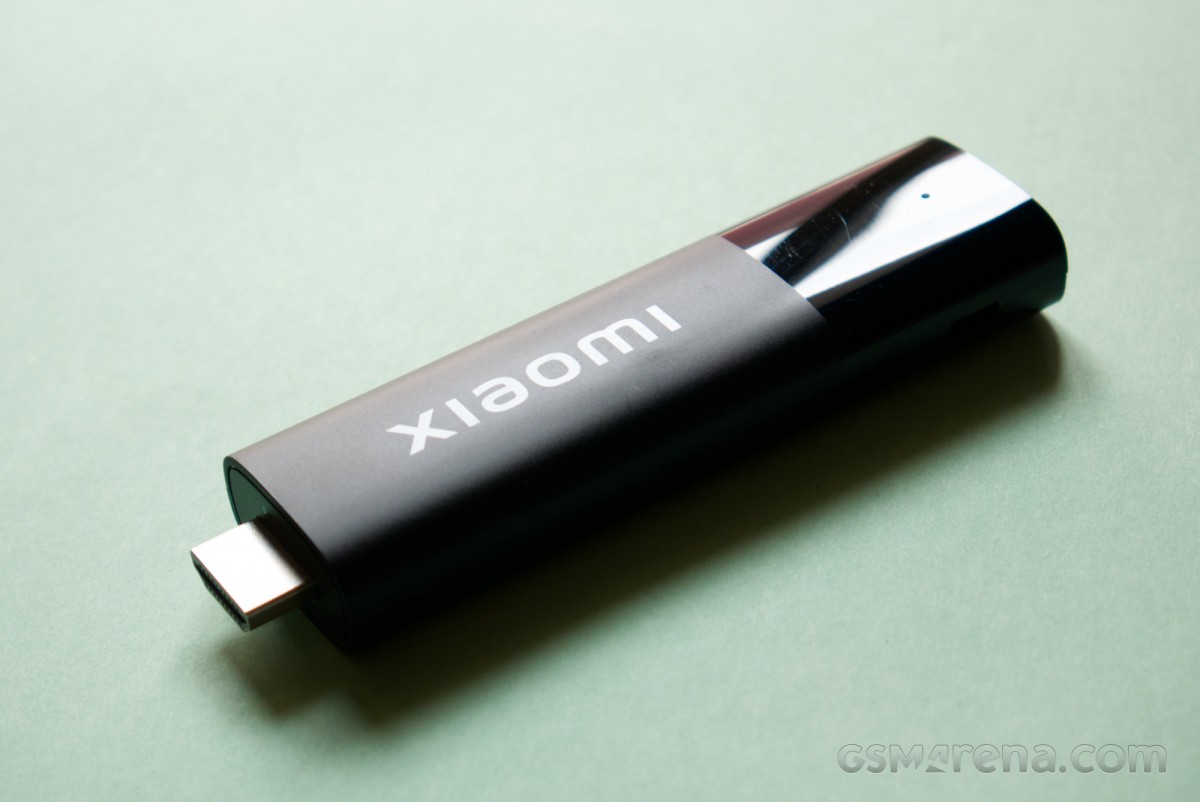 Unfortunately for Xiaomi, the Fire TV Stick 4K has no such limitations. It also has a better UI and remote and considering it is priced identically, is the better media player overall.
Still, if you are more entrenched in the Google ecosystem and don't mind the imperfect HDR support, then the Xiaomi TV Stick 4K is also a good option.
A
I have Xiaomi mi tv stick 4k after 8 months usage it's not connecting with wifi and smart remote also not working
M
I regret buying this piece of shit, it's like nine months now. It overheats and keeps on going off and freezing with no reason, and no I didn't download many apps
T
Fire stick does not have Android, it's a huge deal breaker and main reason fire stick is inferior
ADVERTISEMENTS