Pricing

These are the best offers from our affiliate partners. We may get a commission from qualifying sales.

128GB 6GB RAM
£ 246.81
€ 273.86
128GB 8GB RAM
₹ 25,899
RENEWED
£ 237.00
Show all prices
Introduction
Pro phones are everywhere these days, but what does a cheap Pro phone actually get you? Well, in the case of the Poco X3 Pro, more performance than the X3 NFC, but lesser cameras, at least on paper. That's an intriguing tradeoff for sure, add in the very intriguing price, and we were very interested in how this device would do when we used it for a long period as our one and only smartphone.
The price point is very similar to that of the X3 NFC, but with a chipset that promises much better performance and smoothness. Does that make the theoretical camera downgrade worth it? We set out to find the answer to this question as well as many others in this long-term review, as we liked the Poco X3 NFC very much when we put it through the long-term review process. We were wondering if the Pro is a straight-up upgrade or more of a sidegrade, where you win some, you lose some.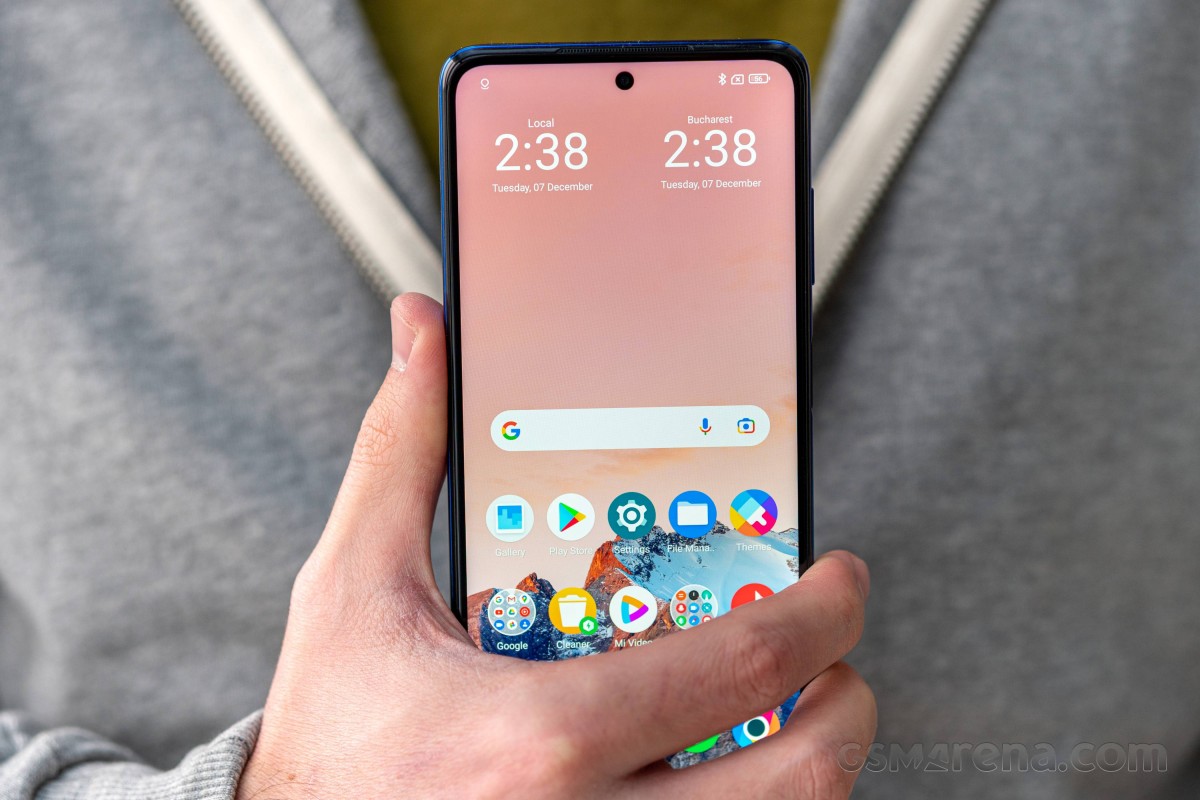 So let's find out. The Poco X3 Pro definitely doesn't stray very much from the formula that made the X3 NFC so successful, right down to the identical dimensions and weight. The design is also exactly the same, but the back's finish and the colors have been altered - we're anxious to find out if these can be counted as improvements or not.
Poco has been on a roll lately, churning out a bunch of devices that all seem to be an incredibly good value for money, and perhaps none other so much as the Poco X3 Pro, which brings unheard-of performance in its price class.
Poco has always been proud of how much more performance bang for your buck you're getting with its various handsets, and we're here to really put this claim to the test in an in-depth look that's colored by our experience of using the X3 Pro day in and day out for an extended period of time. Join us over the next pages of this long-term review to find out if Poco has once again created a winner.
F
I used poco x3 pro 2 years ago i have no problem u should have indian version there is no problem fast charge on update i droped so many times it has no sractch on sreen i drooped on water there is 30 mins problem on speaker then its normal the best ...
?
Can I buy poco x3 pro now in 2023 in new condition At good price it will last till two years? Or not ? Or can I buy other brands smartphone
?
Ive been using X3 Pro 1year and a month as of now I experienced the screen is not touching anymore and I do some searchings and find out that I am not the only whos facing the problem. so it has an issue in the motherboard or in CPU that makes the sc...