Introduction
Xiaomi surely took the time to make the Mi 5 worthy of its name. And Xiaomi Mi 5 sets the bar even higher! The Mi 5 was the first Xiaomi phone to be unveiled under the massive spotlight of the world's biggest mobile expo - the MWC in Barcelona. And with its stunning looks and capable performance, the Mi 5 deserved nothing less.
Key specifications

5.15"1080 x 1920 pixels

16MP 2160p

1.8GHz Snapdragon 820

3GB RAM 32/64GB

3000mAhLi-Po
The Xiaomi Mi 5 is instantly likeable - the new flagship comes with unbelievably thin bezels, a sharp profile, a curved back and a lightweight body - all adding to one of the most impressive exteriors a modern smartphones can hope for.
It's key to note that the Xiaomi Mi 5 comes in three variations - 32GB, 64GB and 128GB of internal storage - and each has a chipset configuration of its own. Here's a quick dive into what's what.
32GB model with Snapdragon 820 chipset (2x 1.8 GHz and 2x 1.36GHz cores); 3GB RAM
64GB model with Snapdragon 820 chipset (2x 2.15 GHz and 2x 1.6GHz cores); 3GB RAM - the one we're reviewing
128GB model with Snapdragon 820 chipset (2x 2.15 GHz and 2x 1.6GHz cores); 4GB RAM
Design and build quality
The Mi 5 is one of the best looking smartphones to date, with exceptional looks and design. The rear glass is curved around the long sides, while the front piece is perfectly flat. Xiaomi put a chamfered edge on the frame to complement the gentle curves on the back, and this combo worked out for the best.
We have always appreciated metal frames in phones, and the Xiaomi Mi 5 delivers. It also improves the grip, boosts the looks, and makes the handling more pleasant.
The display may look almost bezel-less, but it isn't. The metal frame is the border, and it took us a while to get used to it when swiping, as most of the time our thumb scratched the metal before proceeding seamlessly onto the screen. It wasn't unpleasant, but unusual at first.
Xiaomi indeed got everything right with the Mi 5 build quality, and you can rest assured the wait was worth it even just to handle this beauty. It is excellently crafted, with solid build, premium materials, and it puts a twist on the dual-glass design.
Display
The Xiaomi Mi 5 features a new 5.15" IPS display of 1080p resolution. Even though most of the rumors suggested an upgrade to QHD resolution, Xiaomi chose to keep the Full HD screen, and we don't mind that. A pixel density of 428ppi is more than respectable and leaves the Snapdragon 820 chip with power to spare on tasks and productivity.
The viewing angles are impressive as well, there is hardly any color shift or contrast loss when looking the Mi 5's display at an angle. It isn't AMOLED grade regarding contrast, but it sure is the next best thing.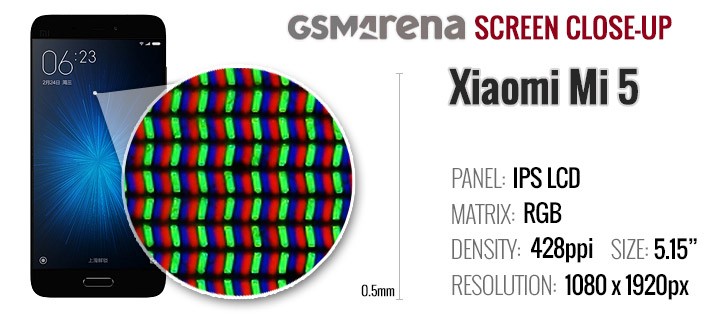 When it comes to color rendering, the Mi 5 has an excellent color rendering with an average DeltaE of 3.2 and a maximum deviation of 6.9 in the whites. Anything below 4 is considered calibration level accuracy.
Battery life
Xiaomi Mi 5 has got pretty much the same battery as its predecessor - it's a 3,000 mAh Li-Po unit, sealed, of course. We ran our battery test and the Xiaomi Mi 5 scored a 92h rating, which is a respectable score.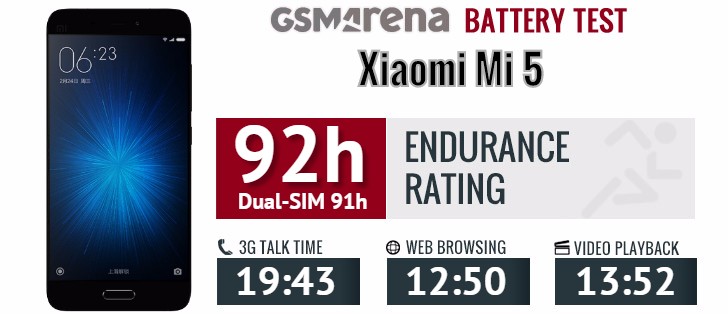 Our endurance rating is the amount of time the Mi 5 would last on a single charge if you were to use it for an hour of 3G calls, an hour of web browsing, and an hour of video playback each day and is just an indicative usage scenario, which we use for comparing battery life across devices.
Adding a second SIM card cuts only 1 hour from the total endurance rating.
Audio
The Xiaomi Mi 5 delivered great audio output when hooked up to an active external amplifier. The flagship was not only able to match the best for clarity, but it also delivered splendidly high volume for arguably the best performance among the 2016 flagships so far.
The Xiaomi Mi 5 comes with a new single speaker, which turned out to be louder than Mi 4's. It scored a Good mark on our loudness test. The sound produced is pleasant but with an average depth.
Photo camera
Xiaomi Mi 5 features a brand new 16MP camera, equipped with a dual-LED dual-tone flash. It comes with OIS and a Sony IMX 298 sensor, which has phase detection auto focus and deep trench isolation technology, which is Sony's alternative to Samsung ISOCELL sensors, which should deliver lower noise and sharper images at higher ISO levels.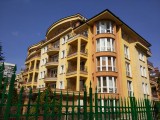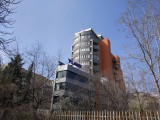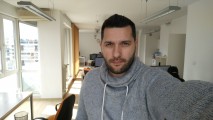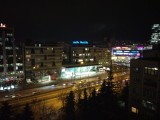 Xiaomi Mi 5 camera samples • 4MP selfie • A night camera sample
The Xiaomi Mi 5 indeed resolves a great deal of detail, and the noise levels are kept reasonably low. The white balance accurate, and we are quite fond of the lively color rendition. The dynamic range is high, which has lately become a must for a flagship camera. Overall, the processing is mature, and we consider those daylight samples among the best 16MP ones we've seen so far.
Unfortunately, image quality in low-light is still not up there with the best.
The foliage in good light, however, is one particularly strong point and is rendered better than on the Galaxy S7/S7 edge with much better color and definition.
Video camera
The Xiaomi Mi 5 is capable or recording up to 4K@30fps. Oddly, there is no 60fps option for the 1080p video recording. The phone features 4-axis optical image stabilization to help steady both types of videos.
The amount of resolved detail in the 4K videos is high, but not the best we've seen. The colors are accurate, the contrast is high, while the dynamic range is a slightly above the average. The framerate is smooth and consistent at 30fps.
The 1080p videos were rarely properly focused and even when they are, the videos are soft and lack fine detail.
The recorded sound on both type of videos is poor, possibly due to the low audio bitrate.
Software
The Xiaomi Mi 5 is the first MIUI smartphone to come running on Android 6.0 Marshmallow out of the box. The version of the proprietary launcher is still MIUI 7, so no surprises here.
As usual Xiaomi's customizations run very deep and replace everything including all Google services. In fact, the Mi phones sold in China don't have access to Google's services and those need to be sideloaded one way or the other (some resellers may even do that for you). The models sold officially on markets outside of China come with a preloaded Play Store app (and Play Services).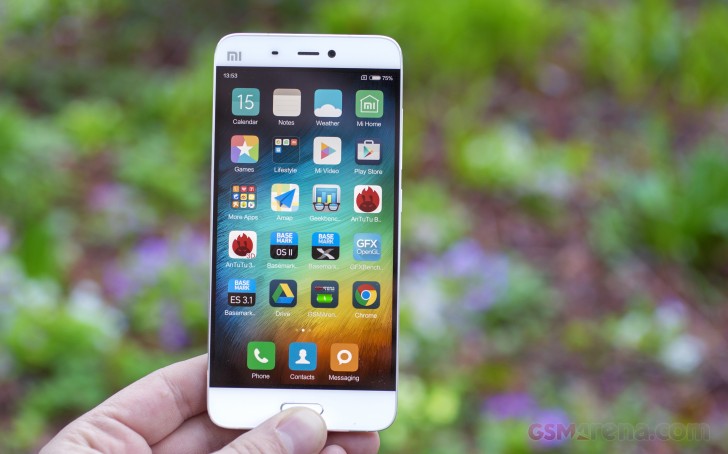 There is no app drawer - anything you install pops up on your homescreen, which can have an unlimited number of panes. There are no shortcuts, and the usual routine of removing icons (dragging them up to a recycle bin at the top of the screen) will, in fact, uninstall the corresponding app. There is a pop-up for confirming the action, though, so you can't accidentally uninstall apps.
Xiaomi's proprietary Search widget does a similar job as iOS's Spotlight system-wide search. You can fire it up by swiping down anywhere on the homescreen. The tool searches through your apps, music, email, settings, among others.
Benchmark performance
All three flavors of Xiaomi Mi 5 run on the Qualcomm's latest and greatest Snapdragon 820 chip. The SoC features Qualcomm's custom built quad-core Kryo CPU. Qualcomm promises up to 2x higher performance than the Snapdragon 810.
All three models utilize the most powerful Adreno GPU to date - the Adreno 530. The 32 and 64GB models pack 3GB of RAM, while the 128GB (ceramic) has 4 gigs of RAM.
The new Snapdragon 820 chip lives up to the expectations and delivers stellar performance without depleting the battery in a flash. What's even better - the S820 is much cooler than its predecessor and won't give you headaches on games or benchmarks.>
We ran the BaseMark ES 3.1 and AnTuTu, twice times each, and we found the Mi 5 to certainly get warm, but far from unpleasant. And it cooled down in less than a minute - something impossible for the Snapdragon 810 phones.
Wrap-up
Xiaomi made it easy for us. The Mi 5 is one of the most beautiful, most powerful, and most capable smartphones to date and there is little to dwell on it. If the Mi 5 is available in your geographic region, our recommendation is to grab one right away.
The bad news is Xiaomi Mi 5 won't make it to many countries as Xiaomi is focusing on its limited markets for now. The good news - even if you get it imported and pay all the customs duties, the Mi 5 will still be cheaper than any 2016 flagship while being equally beautiful and powerful.
Xiaomi Mi 5
Pros
Cons

A stunning looker.
The display is great
The Snapdragon 820 chipset offers stellar performance
Battery life is excellent
Camera photos are absolutely great

Limited regional availability at this stage
No microSD expansion
Sealed battery
No water proofing
Also consider
The Galaxy S7 is perhaps more attractive and even water-proof, but some may consider its 4:3 12MP camera as a downgrade. TouchWiz isn't everyone's cup of tea either, and the sealed battery may be a limiting factor to some.

The iPhone 6s may be inferior in every way spec-wise, but its great design, iconic brand and the iOS app ecosystem push it on top of the wishlist for many. It's easy to operate, it offers stellar performance and a capable camera, and it has access to the world's biggest mobile app repository.
Xiaomi Mi 5
Total GSMArena score
4.3 / 5
| | | |
| --- | --- | --- |
| Design and build quality | | 3.5 |
| Display | | 4.0 |
| Battery life | | 5.0 |
| Audio | | 4.0 |
| Photo camera | | 4.5 |
| Video camera | | 4.5 |
| Software | | 4.5 |
| Benchmark performance | | 5.0 |
| Coolness | | 4.0 |
r
still working! amazing phone!
?
Have jus gotten phone but it in Chinese, wanting to know how to set to englisn
?
Some unexpected app appear on the screen after delete. This app appear four and five times in single day. This is unnecessary work done by me on daily basis. Please clarify the cause of above probleny