Xiaomi posted its quarterly financial analysis, and the numbers show a significant decline. Revenue for the July-September 2022 period was CNY70.5 billion, just south of $10 billion. Of them, 50.5% came from overseas markets.
The revenue is 10% lower compared to last year. Net profit dropped even more - 59% year-on-year to CNY 2.1 billion ($294 million). However, that was partially due to the CNY 829 million ($116 million) investment in the newly set up EV business and other projects that should bear fruit in the future.
The company also revealed investments in R&D increased by 25%, compared with one year ago, and 48% of its personnel is indeed working in the R&D departments.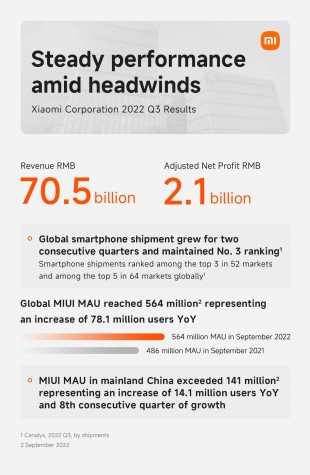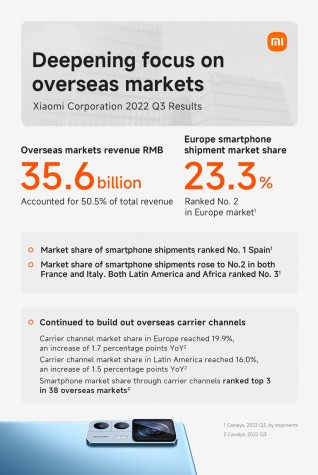 Xiaomi Q3 2022 financial results
Xiaomi users in the MIUI universe reached 564 million, 78.1 million more than the same period last year - a 16% yearly increase. Interestingly, only 141 million of them (about 25%) are in China.
The company pushed 40.5 million smartphones in Q3 2022, and while it kept its 3rd position in the world, shipments were down 7.8% yearly, with an 11.1% decrease in revenue. Xiaomi quoted "global macroeconomic headwinds" as one of the reasons, although it also enhanced promotional efforts in overseas markets.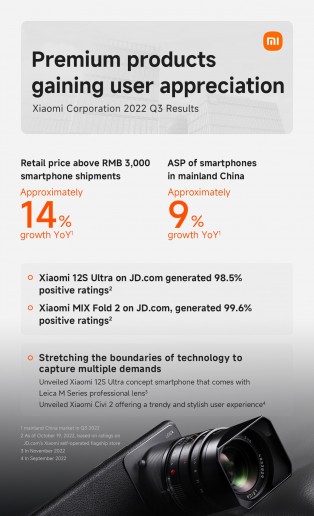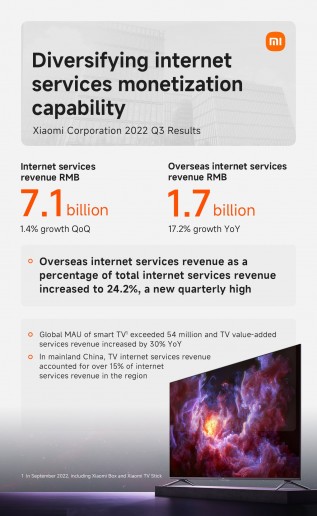 Xiaomi Q3 2022 financial results
Xiaomi reached 2nd place in the European market, 1st place in Spain, and 2nd in Italy and France. Looking at broader regions, Xiaomi sits comfortably at 3rd in Latin America and Africa.
Smartphone companies in China have struggled to adapt to European customers and their preferences to buy smartphones through carriers rather than going to a third-party electronics store. Xiaomi revealed it pushed 19.9% of its phones through the carrier channels, which is 1.7% more than twelve months ago. Similarly, in Latin America, it reached 16% of phones through carriers, an increase of 1.5%.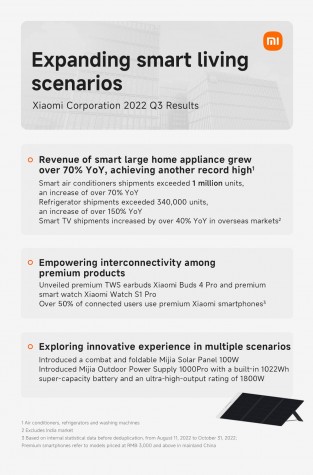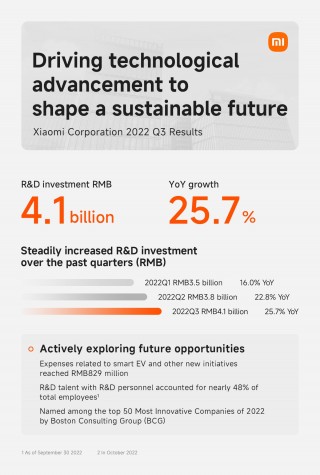 Xiaomi Q3 2022 financial results
An official press release stated Xiaomi remains solid, demonstrating its resilient business model. The company will keep similarly pushing in the next quarter, right in time for the holiday season, despite the external headwinds and the macroeconomic uncertainty.
?
Xiaomi's hardware below average? Then ur really sick u people keep complaining but yet u still use it
?
And yet MUI is full of bugs , and their hardware is below average quality at best. Time for more ads to make up fir the loss.
ADVERTISEMENT