Battery life
Having the same 4,250 mAh battery on board and running a similar chipset, we were expecting little to no difference in the battery tests between the "Old Edition" and the "New Edition". However, we were met with rather big discrepancies, mostly in the screen-on tests and the 3G call runtimes.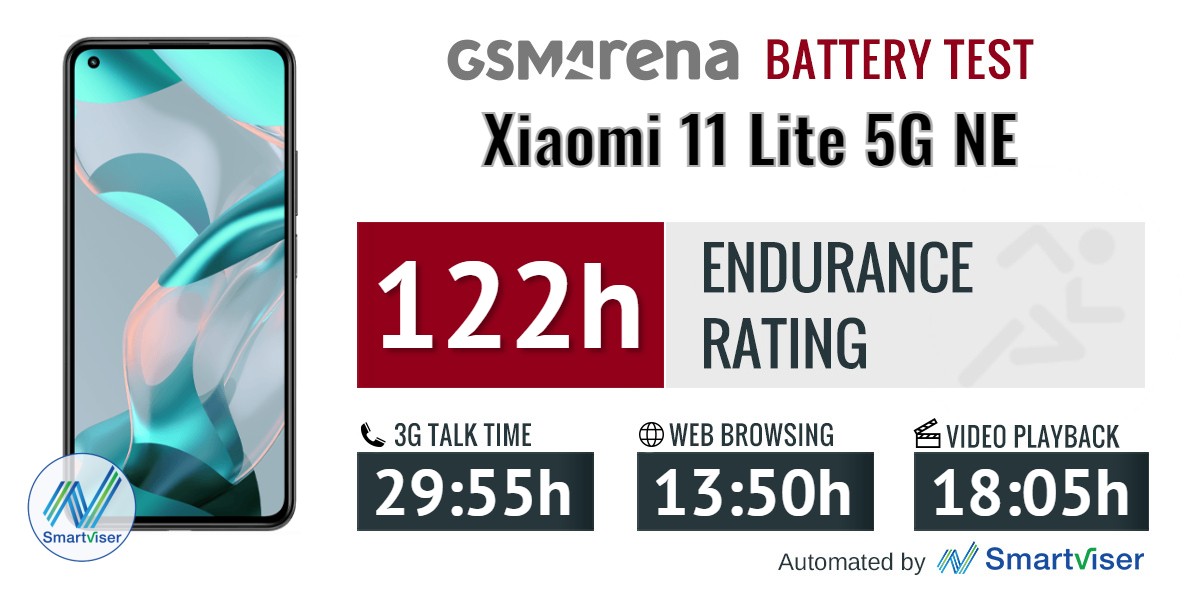 Our battery tests were automated thanks to SmartViser, using its viSerDevice app. The endurance rating denotes how long the battery charge will last you if you use the device for an hour of telephony, web browsing, and video playback daily. More details can be found here.
The new variant seems to be doing a lot better than its older sibling in this regard and we are inclined to attribute this to the SoC change. Although very similar at first, the newer SoC could have been optimized a bit better and the difference in the manufacturing process (5nm Samsung vs 6nm TSMC) could play a part in all of this as well.
Video test carried out in 60Hz refresh rate mode. Web browsing test done at the display's highest refresh rate whenever possible. Refer to the respective reviews for specifics. To adjust the endurance rating formula to match your own usage patterns check out our all-time battery test results chart where you can also find all phones we've tested.
In any case, we are quite impressed by the runtimes achieved with a smaller than average 4,250 mAh battery and the overall decrease in performance might be worth it after all. The Snapdragon 778G clearly overtakes the Snapdragon 780G in terms of power efficiency.
Speakers
The Xiaomi 11 Lite 5G NE has a stereo speaker setup of the hybrid kind - there is one dedicated speaker at the bottom, while the front-facing earpiece acts as the second speaker. That doesn't mean they are not well-balanced, though. Loudness from the two speakers didn't vary much. Loudness is identical to the original 11 Lite 5G and so is sound quality. Mid-tones sound nice and so do the vocals but higher-pitched sounds are not ideal. The handset also leaves more to be desired in terms of bass and overall fullness, although that's usually the weak spot for most smartphones.
Use the Playback controls to listen to the phone sample recordings (best use headphones). We measure the average loudness of the speakers in LUFS. A lower absolute value means a louder sound. A look at the frequency response chart will tell you how far off the ideal "0db" flat line is the reproduction of the bass, treble, and mid frequencies. You can add more phones to compare how they differ. The scores and ratings are not comparable with our older loudspeaker test. Learn more about how we test here.
Performance
The Snapdragon 778G (Xiaomi 11 Lite 5G NE) is supposedly almost identical to the Snapdragon 780G (Xiaomi Mi 11 Lite 5G) on paper, but in reality, they are quite different SoCs. And we are not talking about the difference in the manufacturing process. While their model designations sound quite similar, there are differences in the CPU configuration and GPU performance between the two.
Even though the GPU models - Adreno 642 and 642L - suggest little to no difference in the GPU performance, it's evident from the benchmarks that the Snapdragon 778G's GPU is sensibly less powerful.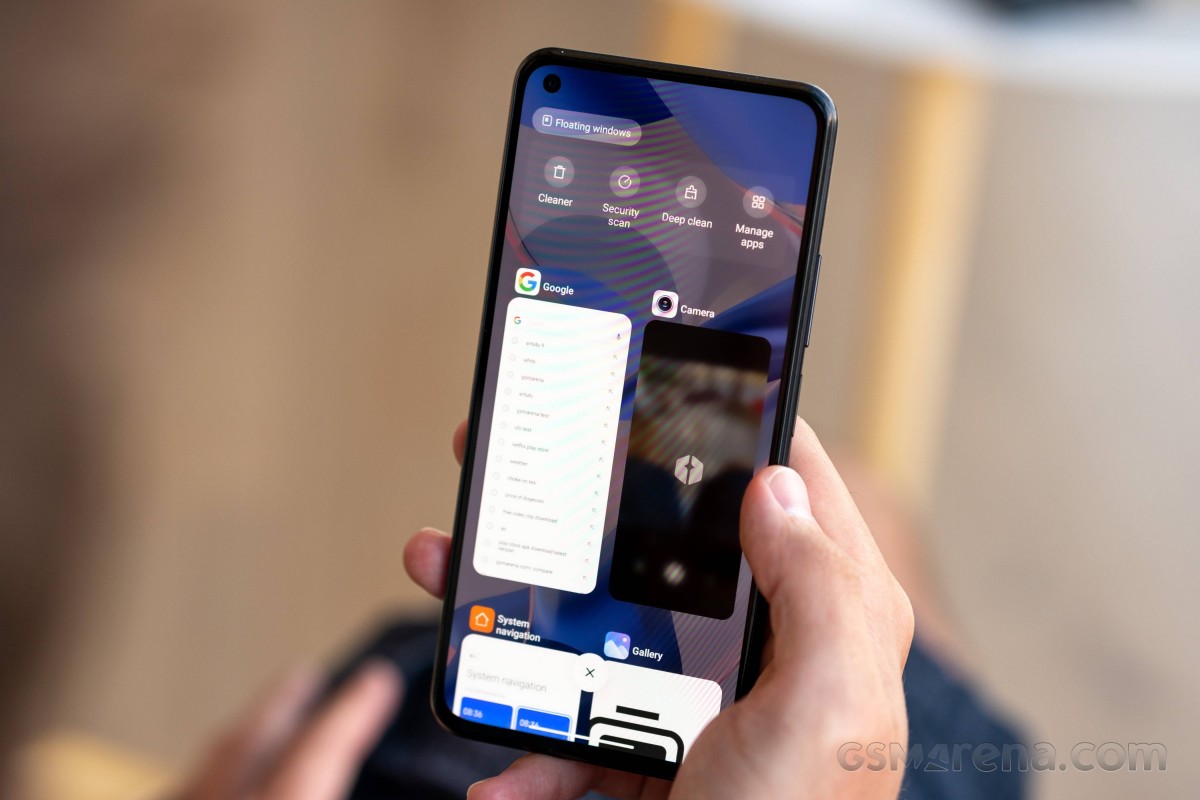 What makes things a bit more complicated, however, is the CPU configuration. Now, according to Qualcomm's official website as well as Wikipedia's list of Qualcomm SoCs, they should employ the same octa-core CPUs in 1+3+4 configuration running the same clock speeds. But that's not really the case.
A quick check using CPU-Z reveals that the SD778G is actually running largely different clock speeds. Qualcomm says we have 1x 2.4 GHz Cortex-A78 (Kryo 670 Prime) + 3x 2.2 GHz Cortex-A78 (Kryo 670 Gold) + 4x 1.9 GHz Cortex-A55 (Kryo 670 Silver) on both chipsets. CPU-Z reads the following on the Snapdragon 778G - 4x 2.4 GHz Cortex-A78 + 4x 1.8 GHz - pretty straightforward, although some additional testing confirmed they are indeed clustered in 1+3+4 core configuration. It's just that the CPU core 1 (the Kryo 670 Prime core) and CPU cores 2, 3, and 4 (the three Kryo 670 Gold cores) are all clocked the same in contrast to the Snapdragon 780 config.
The Snapdragon 780G is as advertised - only the main Cortex-A78 (Kryo 670 Prime) boosts up to 2.4 GHz while the other three Cortex-A78 cores (Kryo 670 Gold) tick at 2.2 GHz. The Cortex-A55 (Kryo 670 Silver) are as listed on the Wikipedia page running at 1.9 GHz.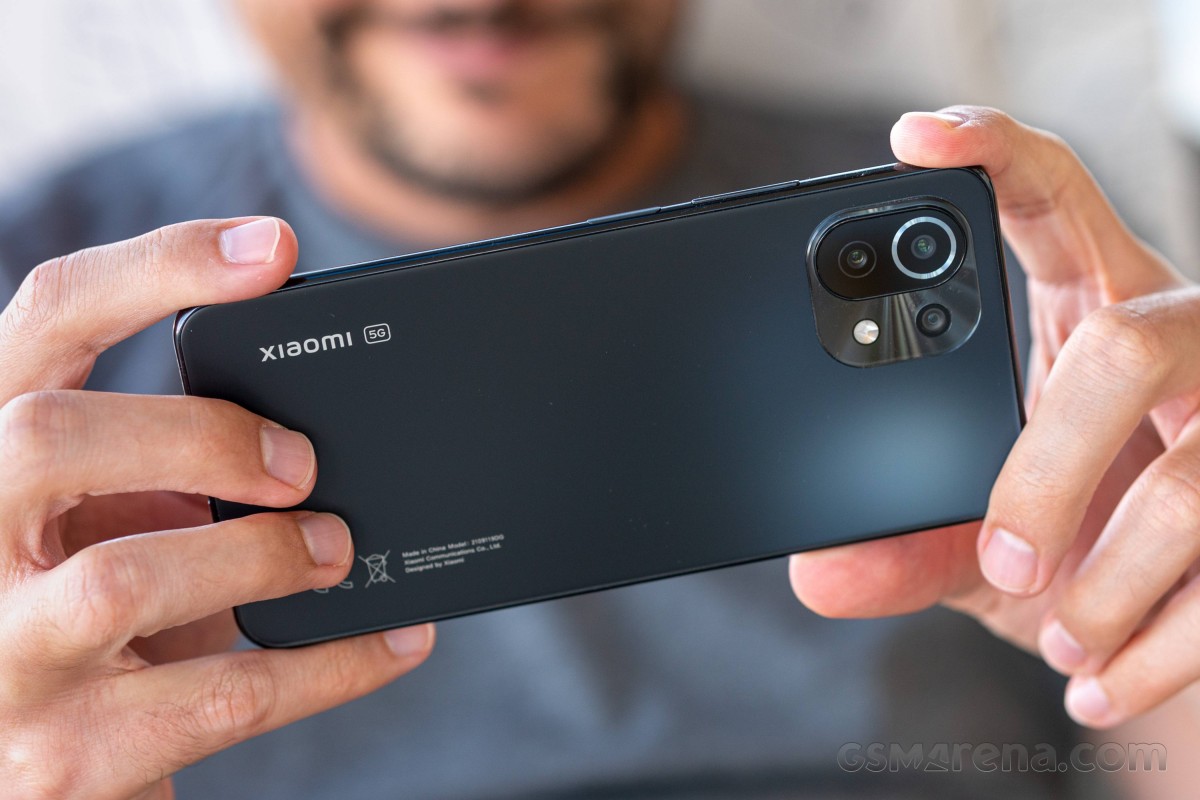 So one would expect the Snapdragon 778G to perform a bit better in CPU-heavy workloads. However, our tests revealed that the two chipsets trade blows in compound system loads and pure CPU-bound tasks. The actual real-world difference is in fact rather negligible.
The real difference between the Snapdragon 778G and 780G lies in the graphics department and the Snapdragon 780G takes a clear lead in graphically intensive tasks.
GeekBench 5 (multi-core)
Higher is better
Realme GT 5G
3555
Realme GT Master
2917
Xiaomi Mi 11 Lite 5G
2909
Xiaomi 11 Lite 5G NE
2832
OnePlus Nord 2
2792
Poco X3 Pro
2574
Samsung Galaxy A52 5G
1820
Google Pixel 5a 5G
1337
GeekBench 5 (single-core)
Higher is better
Realme GT 5G
1139
OnePlus Nord 2
814
Xiaomi Mi 11 Lite 5G
803
Xiaomi 11 Lite 5G NE
787
Realme GT Master
785
Poco X3 Pro
735
Samsung Galaxy A52 5G
636
Google Pixel 5a 5G
574
AnTuTu 9
Higher is better
Realme GT 5G
810433
OnePlus Nord 2
598022
Realme GT Master
529263
Xiaomi 11 Lite 5G NE
527663
Xiaomi Mi 11 Lite 5G
522490
Samsung Galaxy A52 5G
386474
Google Pixel 5a 5G
373168
GFX Manhattan ES 3.1 (offscreen 1080p)
Higher is better
Realme GT 5G
112
OnePlus Nord 2
75
Poco X3 Pro
75
Xiaomi Mi 11 Lite 5G
65
Xiaomi 11 Lite 5G NE
56
Realme GT Master
56
Google Pixel 5a 5G
37
Samsung Galaxy A52 5G
32
GFX Manhattan ES 3.1 (onscreen)
Higher is better
Poco X3 Pro
67
Realme GT 5G
60
Xiaomi Mi 11 Lite 5G
57
OnePlus Nord 2
57
Xiaomi 11 Lite 5G NE
49
Realme GT Master
46
Google Pixel 5a 5G
33
Samsung Galaxy A52 5G
28
GFX Car Chase ES 3.1 (offscreen 1080p)
Higher is better
Realme GT 5G
65
OnePlus Nord 2
46
Poco X3 Pro
45
Xiaomi Mi 11 Lite 5G
40
Xiaomi 11 Lite 5G NE
33
Realme GT Master
33
Google Pixel 5a 5G
21
Samsung Galaxy A52 5G
19
GFX Car Chase ES 3.1 (onscreen)
Higher is better
Realme GT 5G
55
OnePlus Nord 2
38
Poco X3 Pro
38
Xiaomi Mi 11 Lite 5G
35
Xiaomi 11 Lite 5G NE
28
Realme GT Master
27
Google Pixel 5a 5G
19
Samsung Galaxy A52 5G
16
3DMark Wild Life Vulkan 1.1 (offscreen 1440p)
Higher is better
Realme GT 5G
5872
OnePlus Nord 2
4224
Poco X3 Pro
3401
Xiaomi Mi 11 Lite 5G
3136
Realme GT Master
2481
Xiaomi 11 Lite 5G NE
2477
Google Pixel 5a 5G
1674
Samsung Galaxy A52 5G
1107
In the charts above, we've also included a couple of similarly-priced phones running the higher-tier Snapdragon 888 and 870 along with MediaTek's Dimensity 1200 SoC powering up the OnePlus Nord 2. Of course, the Snapdragon 778G can't keep up against those three. On the other hand, other phones in the same price range employing the Snapdragon 765G and 750G are providing lower overall performance than the Xiaomi 11 Lite 5G NE's SD778G so it still remains competitive.
As for the memory configurations, they remain untouched from the old model for the most part - 6GB/128GB, 8GB/128GB and 8GB/256GB. The difference, this time around, is that the 8GB/128GB variant is considered to be the main one and launches at the same price as the original 6GB/128GB MI 11 Lite 5G. The 6GB/128GB version will still be available but only in select markets and at a lower €369 price tag.