8MP snapper is average
The Sony Xperia M2 Aqua's camera uses one of Sony's standard-issue 8MP Exmor RS sensor. It shoots with a maximum resolution of 3264 x 2448 pixels (8MP) in manual mode, or 3104 x 2328 (7.2MP) in Superior Auto. There is also a LED flash to help you with some low-light photos.
The Xperia M2 Aqua also has a hardware shutter key. It's quite tiny and many people would probably find it uncomfortable. The good thing about it is that you can set it up to unlock the phone and start the camera. It can also snap a photo or start capturing video immediately. This might come in handy for those occasions when you want to capture something quickly and especially when you're shooting underwater.
The camera interface consists of two panes and is unified with the camcorder one - you can snap a photo or shoot a video without changing modes most of the times. Depending on the shooting mode you're in, the video shutter key may be replaced by a still/video mode toggle.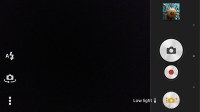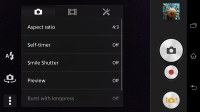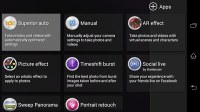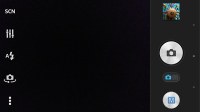 Superior Auto • Shooting modes • Manual
In the full resolution Manual mode you also get access to "manual controls" on the viewfinder, which sounds more impressive than it really is. There's an exposure compensation slider and a white balance selector. You can also control the ISO, metering and focus modes, turn on/off image stabilization, but those are buried in the settings menu.
Then, there are the Augmented Reality effects, which stamp one of several virtual worlds over your scene and you can even move around in this world thanks to some intriguing motion tracking effect (note that it needs real-life visual cues in the scene to track your motion). Children will love this mode, but us bitter adults are unimpressed.
Other modes include the regular Picture effect mode, which creates a 3 x 3 grid that shows all the available effects in real time. Sony has also included a mode called Social streaming, which can live-stream the video feed from your camera directly on your Facebook profile. That's certainly not something you see every day.
Timeshift replaces the regular burst mode, it captures 30 shots in just 2 seconds. The intriguing thing is it starts shooting even before you've pressed the shutter button.
With the 20.7MP Sony Xperias we've noticed that Superior Auto mode captures sharper images while in manual, at whichever resolution you can see some blurring at weird spots around the images.
Interestingly, here it's the other way around - Superior Auto mode is not as sharp as Manual mode.
The images captured in 7.2MP in Superior auto mode don't appear very sharp. Colors are over-saturated to a point where they look a little exaggerated. Exposure is good and so is contrast but there's a lot of noise in the image along with the same oversharpening artefacts we saw in the original Xperia M2 photos.
We like the dynamic range of the images, the sensor did a fine job here.
Macro samples come out with good detail even up close. The Superior auto mode was fast to recognize we wanted macro mode. There's a good level of background and subject separation too.
And here come the manual mode images in full 8MP resolution. The characteristics of the images remain the same but the results came out much sharper.





Sony Xperia M2 Aqua manual mode
Exposure looks a little better as well - we'd suggest snapping in manual mode exclusively. Overall we can safely say that the sensor mounted on the Sony Xperia M2 Aqua is the exact same unit from the Xperia M2 and the settings applied to it remain the same.




Sony Xperia M2 Aqua manual mode
While Superior Auto would occasionally activate the HDR mode, when it decides it's needed, you can get to HDR mode from the Manual settings menu - not ideal and about the slowest way to enable HDR in the industry (Samsung phones have it as a quick toggle) but it's still there and does its job as it should. It exposes both the shadows and highlights better than on the original images and brightens up the scene - good for cloudy weather.
There's Sweep panorama but, unfortunately, panoramas come out in 5MP resolution, lousy stitching and uninspiring quality.
If you want you can do some extra pixel peeping through our comparison tool below.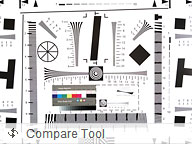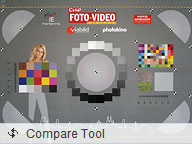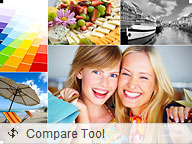 Sony Xperia M2 Aqua in our photo compare tool
Video recording
The Sony Xperia M2 Aqua captures 1080p videos at 30 fps at most. There's the usual lower resolution options - 720p and lower - and there's also HDR video.
Videos carry an okay 20Mbps bitrate but the framerate hovers slightly under 30fps at 28-29fps and you can see the occasional stutter. Audio bitrate is low at 105Kbps. It is stereo but the sound isn't impressive - it sounds as though the phone has been drowned a minute ago and there's some residue water covering the microphones.
The quality of the videos is okay but unimpressive. Colors retain their exaggerated pop and the scene isn't very sharp. The exposure remains intact and good and can't frown at the dynamic range either. White balance seems okay as well.
There's HDR video at 1080p but it looks awful. Instead of providing exposed shadows and highlights the video is just one big overexposed scene and nothing more. Check out the sample below.
And finally here's a 1080p@30 fps video sample (36.4MB, 00:15s) straight off the device.