Over a couple of weeks after unveiling the new Gear 360 camera, Samsung has made available its companion app. Dubbed Gear 360 (New), the app is live on the Google Play Store.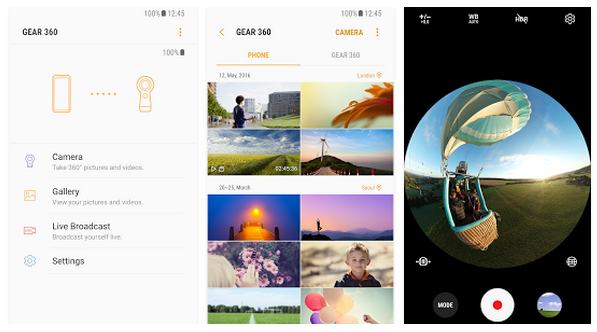 Following are some of the app's main features:
Connect to and disconnect from Gear 360
Remote shooting and preview the recording
View content and save files to a smartphone
Share the created content to social media services
Share your best moment using Live Broadcast (only Gear 360 (2017))
Check Gear 360 status and settings
Sync Date & Time, GPS data
Highly compatible with Gear VR
To download the app, head to the Source link below.
e
This is Xiaomi Mi Mix (White Edition) :)
s
if something is not practical, they should never let it lunch to the market....their ex owners in jail, keet doing this they ll start operating from jail!...all phone (front-rear) are capable of 360, why dont just they tell that to public....these li...
ADVERTISEMENTS