Alternative offers
Samsung has priced the Galaxy S23 at €950 for the 8/128 model and about €1,000 for the 8/256 version. Some retailers may be offering the higher-tier storage at the same price as the base one, and we do recommend getting it for the faster UFS 4.0 chip.
The compact niche, especially the compact flagship class, rarely sees new additions, and those mostly come from Samsung, Asus, Apple, and sometimes - Xiaomi. And naturally, we'd explore their most current offers.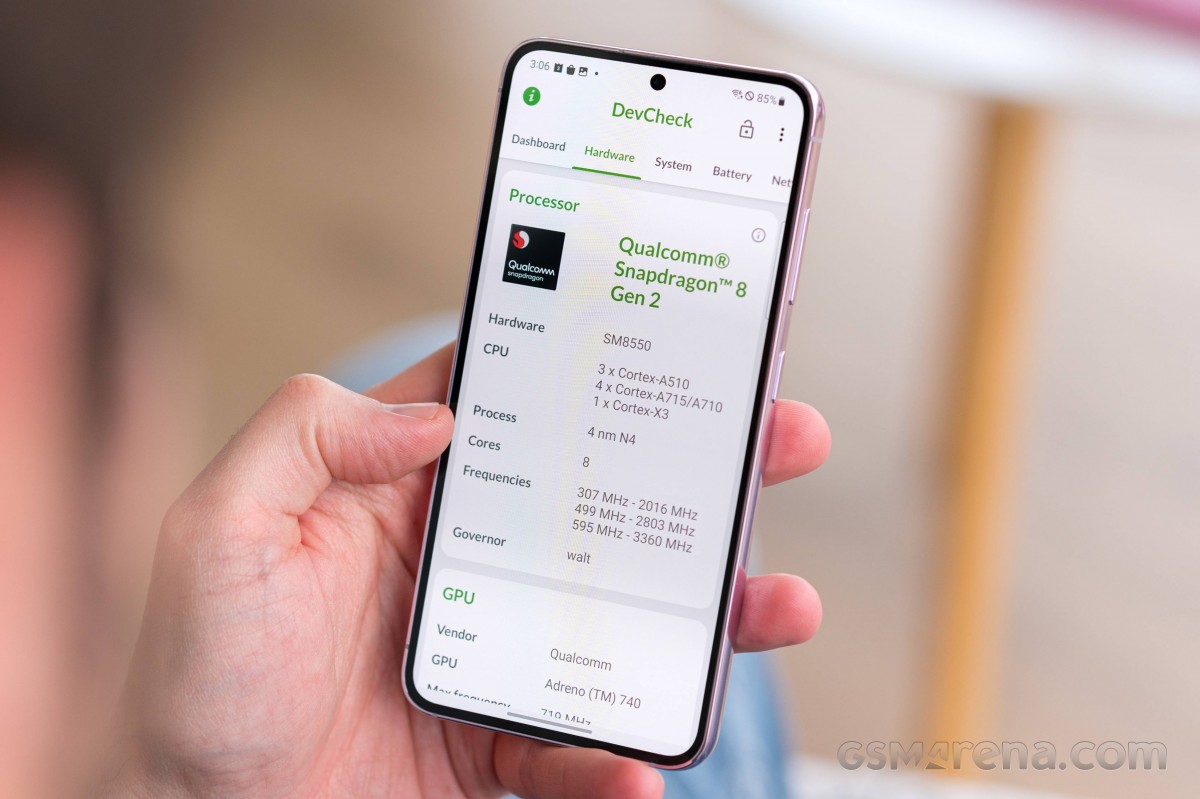 Let's start with the Zenfone 9 by Asus. It is €200 cheaper than the Galaxy S23 and has an identical size, but its screen is a bit smaller (5.9-inch vs. 6.1-inch), and the Zenfone runs on the Snapdragon 8+ Gen 1 chipset. The Zenfone 9 has no dedicated telephoto camera, instead, it relies on a sort of lossless zoom from its primary shooter, which may not be everyone's cup of tea. Still, if you are after a compact flagship, and the Galaxy S23 is not in your budget, the Zenfone 9 is an excellent choice.
The Galaxy S22 price has dropped significantly and it's not about €350 cheaper than the current S23. It has the same screen, camera department and charging capabilities, while its performance isn't that behind either. The only thing that's noticeably worse on the Galaxy S22 is its battery life, but then again, at €350 cheaper, we'd say that is a rather acceptable deal.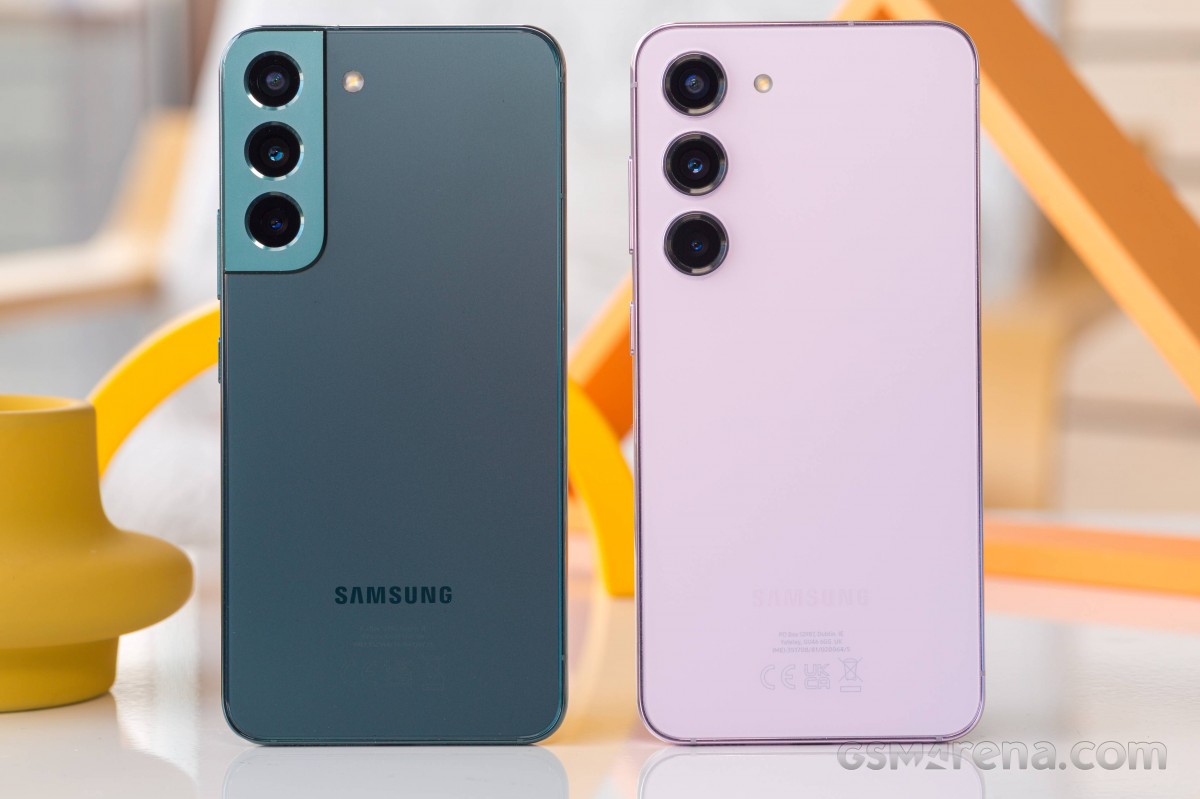 Apple's iPhone 14 is much lighter and thinner than the iPhone 14 Pro and a good match to the Galaxy S22 because of its lightweight design. It's a powerful phone with good battery life and top-notch performance, but it's 60Hz OLED, and the lack of optical zoom are some big omissions, especially considering its €900 price.
The iPhone 14 Pro is 40g heavier than the Galaxy S23 - it has a more luxurious design with a stainless steel frame. It offers a better Dolby Vision display, and 2x lossless zoom in addition to the 3x optical one provided by its triple-camera setup. There are other cool features like UltraWideband support, LiDAR scanner, but, as we said, it's heavier, and costs €350 over the Galaxy S23.
Finally, the Xiaomi 13 deserves a mention, too. It will soon hit the international markets, and it's shaping as one of the cheapest Snapdragon 8 Gen 2 featuring smartphones with a rumored price between €700-€800. It is also among the first IP68-rated Xiaomi phones. It is slightly larger than the Galaxy S23 because of its bigger 6.36-inch Dolby Vision OLED screen, and its rear cameras are a match to Samsung's. The selfie department is still years behind the Galaxy's, and that's probably its only downside.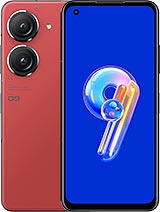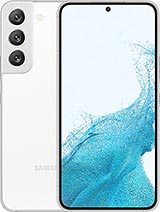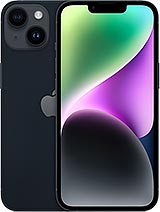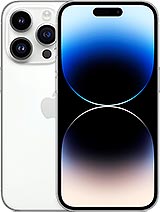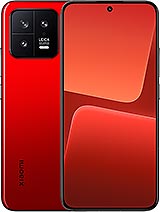 Asus Zenfone 9 • Samsung Galaxy S22 5G • Apple iPhone 14 • Apple iPhone 14 Pro • Xiaomi 13
Our verdict
Samsung has made yet another excellent compact flagship that excels in every aspect and aces every test. The phone has an excellent 6.1-inch OLED screen with high brightness and adaptive refresh rate, the most powerful chipset on the Android market, and a superb quartet of cameras that will reliably capture whatever you put in front of their lenses.
We are glad that Samsung took the extra step and made an exclusive deal with Qualcomm for an overclocked version of the SD8G2 chip, and this will surely convince quite a few Exynos-doubting users to grab a Galaxy S23.
Throughout our review, we found that the Galaxy S23 has an excellent design with great handling experience, improved battery life and speaker quality over the Galaxy S22, it is also more powerful, too, and offers an improved camera experience thanks to faster Night Mode shooting. Things that didn't change this year, but are still alright, are the charging speed and the camera hardware.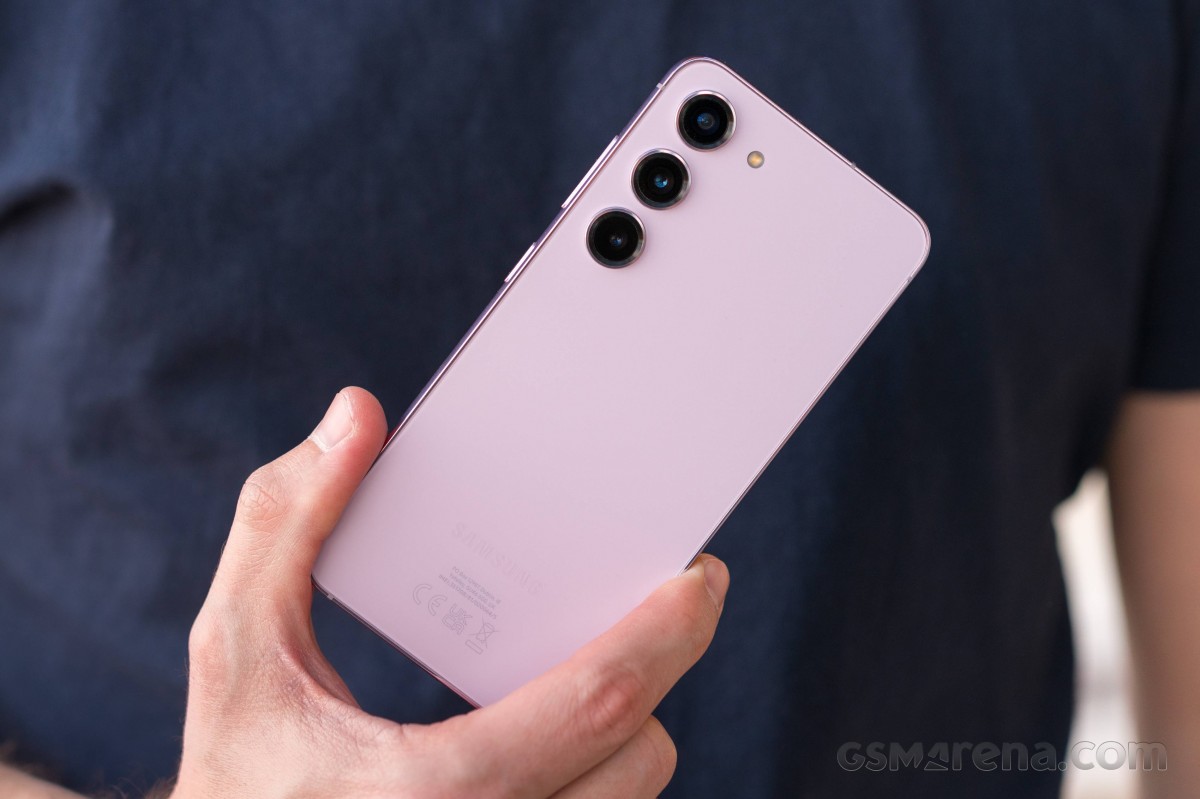 The Galaxy S23 has its peculiarities, too. The 128GB model uses the older UFS 3.1 storage chips. And while this year the S23+ got UWB support, it is still missing on the Galaxy S23. Then, many competitors' displays have 10-bit or even 12-bit color depth, while the Galaxy S23 series is still stuck on standard 8-bit color. And, finally, the GPU stability is not ideal, though this is an occasional thing among phones with passive cooling solutions and top of the line chipsets.
The Galaxy S23 isn't a major upgrade over the Galaxy S22, and we doubt many people will jump on the new generation. But we can see a lot of people using older phones chose this one for its compact design and all-around package and experience. Even better, those who chose not to get a Galaxy S because of Exynos - well, they can finally get a phone they like, with an overclocked chipset at that.
The new Galaxy S23 made our verdict quite easy this time - it's an impressive smartphone with modern specs and capabilities. It's a compact and lightweight phone, still priced below or around €1,000, making it much more attractive than Apple's offers. And for all of these, the vanilla Galaxy S23 gets a big thumbs up from us!
Pros
No-nonsense sturdy and grippy design, IP68.
Outstanding OLED screen, bright and fast.
Great battery life.
Superb stereo speakers.
Top-notch performance, the fastest Android chip inside.
Excellent photo and video quality across the board.
Exciting One UI with DeX support, great connectivity options.
Cons
128GB uses UFS 3.1 instead of UFS 4.0 memory chips.
No UltraWideBand support.
No Dolby Vision or 10-bit color depth support for the screen.
The GPU is very quick to throttle under load to 60% of its max performance.
No charger in the box.
Pricing

These are the best offers from our affiliate partners. We may get a commission from qualifying sales.

128GB 8GB RAM
$ 443.95
$ 635.00
256GB 8GB RAM
$ 454.95
$ 660.00
512GB 8GB RAM
€ 1,102.89
Show all prices